All MNHS historic sites and museums are temporarily closed to the public. More details.
Lac qui Parle Mission

The origins of written Dakota language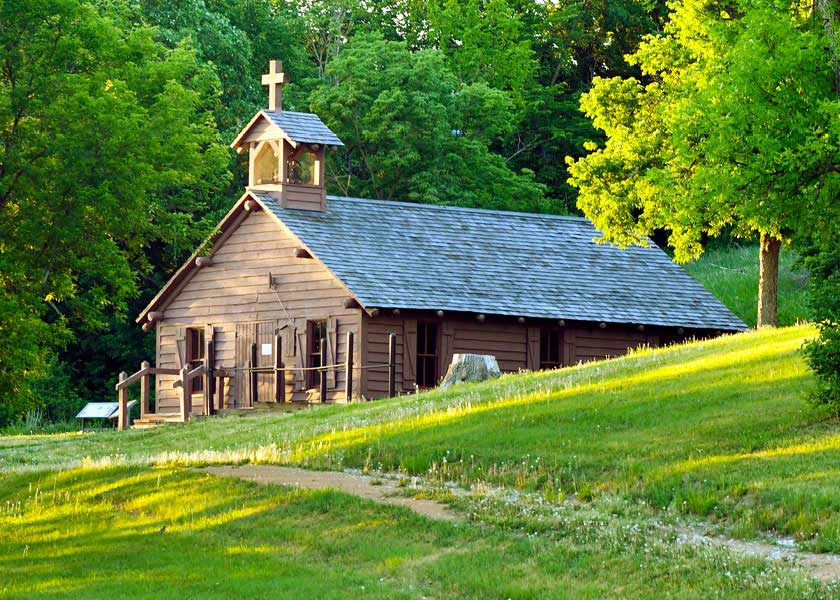 The origins of written Dakota language
Lac qui Parle is the French translation of the Dakota name, "Lake that speaks." It was at this aptly named site that Joseph Renville worked with missionaries to create the first written Dakota alphabet.
The trails are open daily, from dawn until dusk. Trails are not maintained in the winter. The mission building is closed in the winter.
This site is managed by the Chippewa County Historical Society.
Jct of Chippewa County Hwy. 13 and County Rd. 32 Montevideo, MN 56265
lacquiparle@mnhs.org | 320-269-7636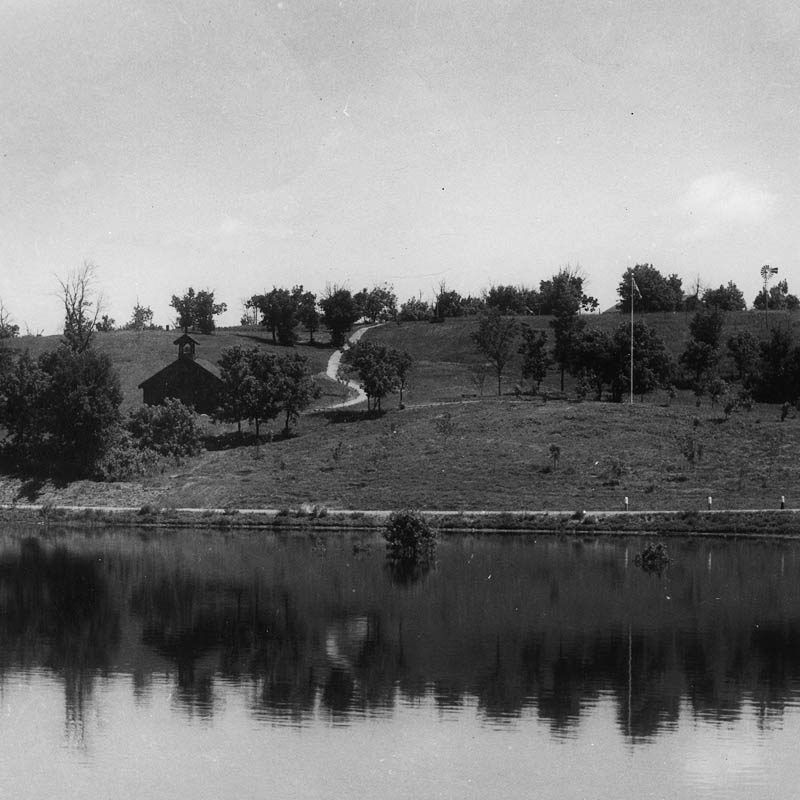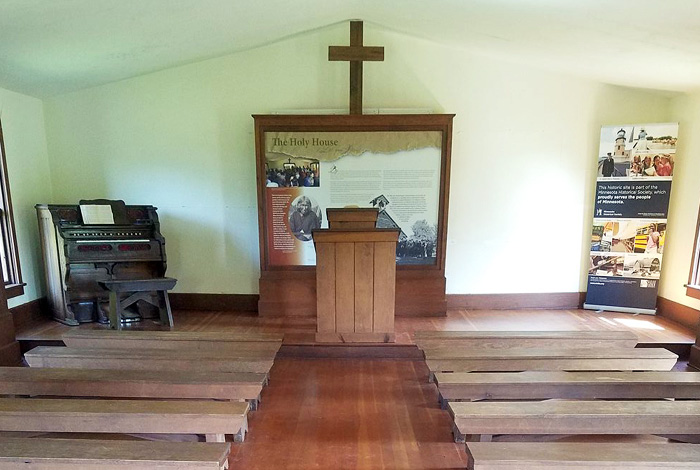 Step into the historic chapel and see artifacts and exhibits about the Dakota, the missionaries, and the development of the written Dakota alphabet.
A bridge between cultures
Joseph Renville, son of a French trader and a Dakota woman, established the station at Lac qui Parle first as a trading post, and then as a mission. Fluent in French, English, and Dakota languages, he was instrumental in creating a written alphabet for the Dakota language.
Use your favorite social media channel to share your interest in #LacQuiParleMission with friends, family, and colleagues. It just might show up here as well!