Alexander Ramsey House

Discover the personal side of Victorian history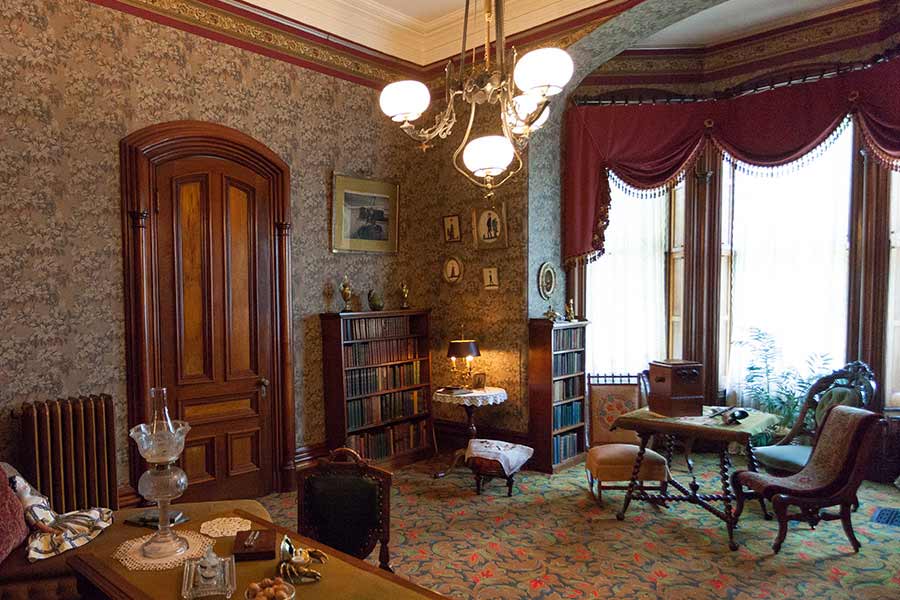 Discover the personal side of Victorian history
Get a fascinating glimpse into the lives, culture, and customs of the 1870s at the Alexander Ramsey House.
The house is open for special events year-round and Saturday tours during the summer.
265 S. Exchange St., St. Paul, MN 55102
ramseyhouse@mnhs.org | 651-296-8760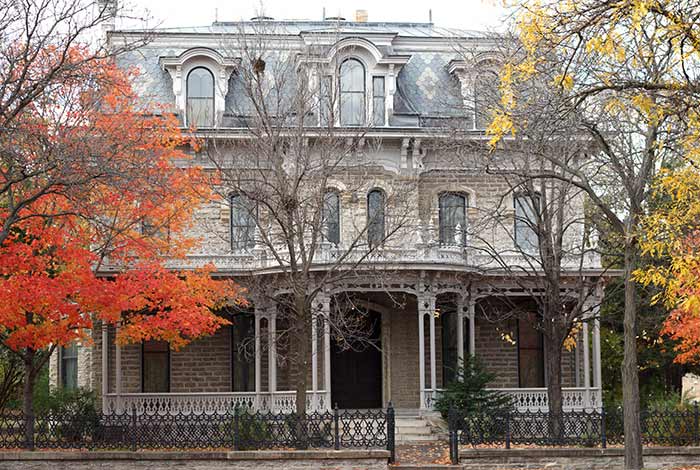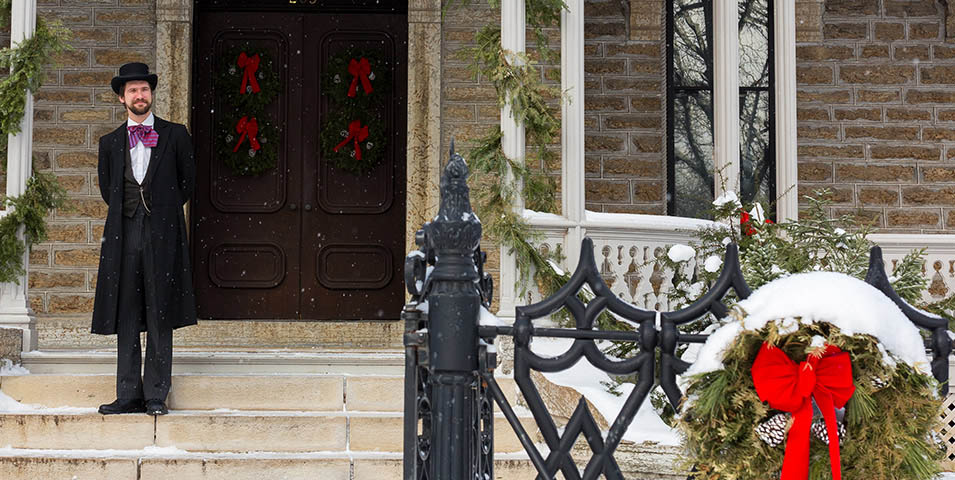 Weekends between Thanksgiving and New Year's Eve
Discover how the Ramsey family and their friends, neighbors, and servants prepared for and celebrated the 1875 Christmas season in this guided tour.
Fridays, Dec. 7 and 14
Discover how Meg, Jo, Beth, and Amy March celebrated Christmas in the 1860s. Play Victorian parlor games, learn about the fashion of the era, and enjoy freshly baked gingerbread cake.
Fridays, Dec. 21 and 28
Celebrate the New Year's holiday with food, music, dancing and games at this Victorian-inspired special event.
An 1872 decorative arts masterpiece
Alexander Ramsey rose within the political ranks of Pennsylvania before coming with his wife Anna and the first of their three children to Minnesota in 1849. He eventually served as the state's second governor, mayor of St. Paul, a U.S. senator, and a secretary of war.
Three generations of the Ramsey family came to occupy this handsome native limestone home. In 1964, on the death of the last surviving family member, it was willed to MNHS — which Ramsey himself founded.
Use your favorite social media channel to share your interest in the #RamseyHouse with friends, family, and colleagues. It just might show up here as well!