Minnesota State Capitol

A 1905 masterpiece returned to its original grandeur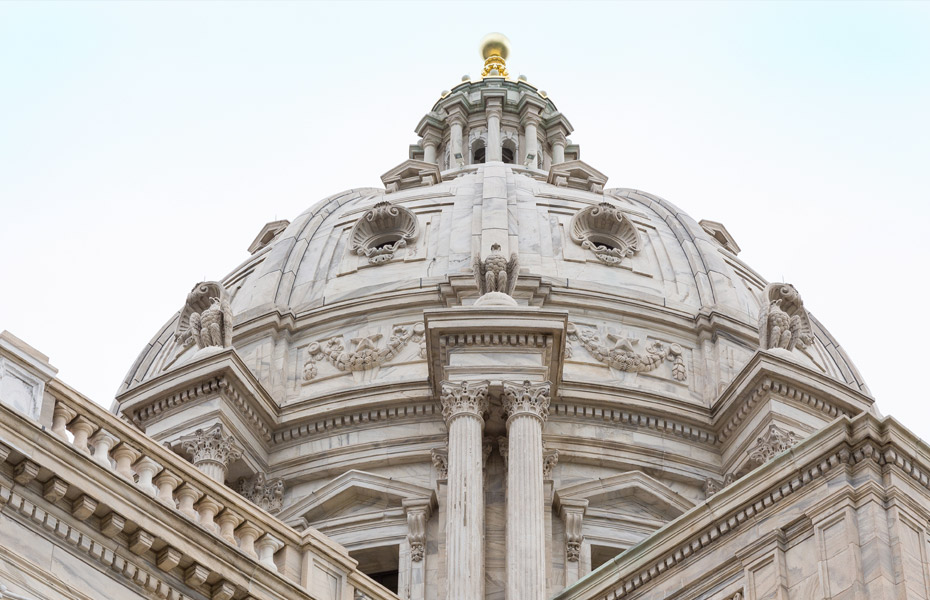 A 1905 masterpiece returned to its original grandeur
Be a part of history as it's happening. Connect with this landmark building designed by Cass Gilbert through its amazing stories — and learn about its incredible architecture, art and history.
Grand Opening Celebration
Friday, August 11, 8 am-10 pm
Saturday, August 12, 8 am-10 pm
Sunday, August 13, 9 am-8 pm
Don't miss this unique, historic, and truly Minnesotan event! Come and mark the return of our beautifully restored and improved capitol to the people of Minnesota after its four-year renovation. Celebrate the Minnesotans (you!) who made it possible.
All-ages fun includes:
Ribbon-cutting ceremony on Friday
Fireworks on Saturday night
Ice cream social on Sunday
Daily guided tours with access to the Quadriga
Kids' activities, including a scavenger hunt and "make and takes"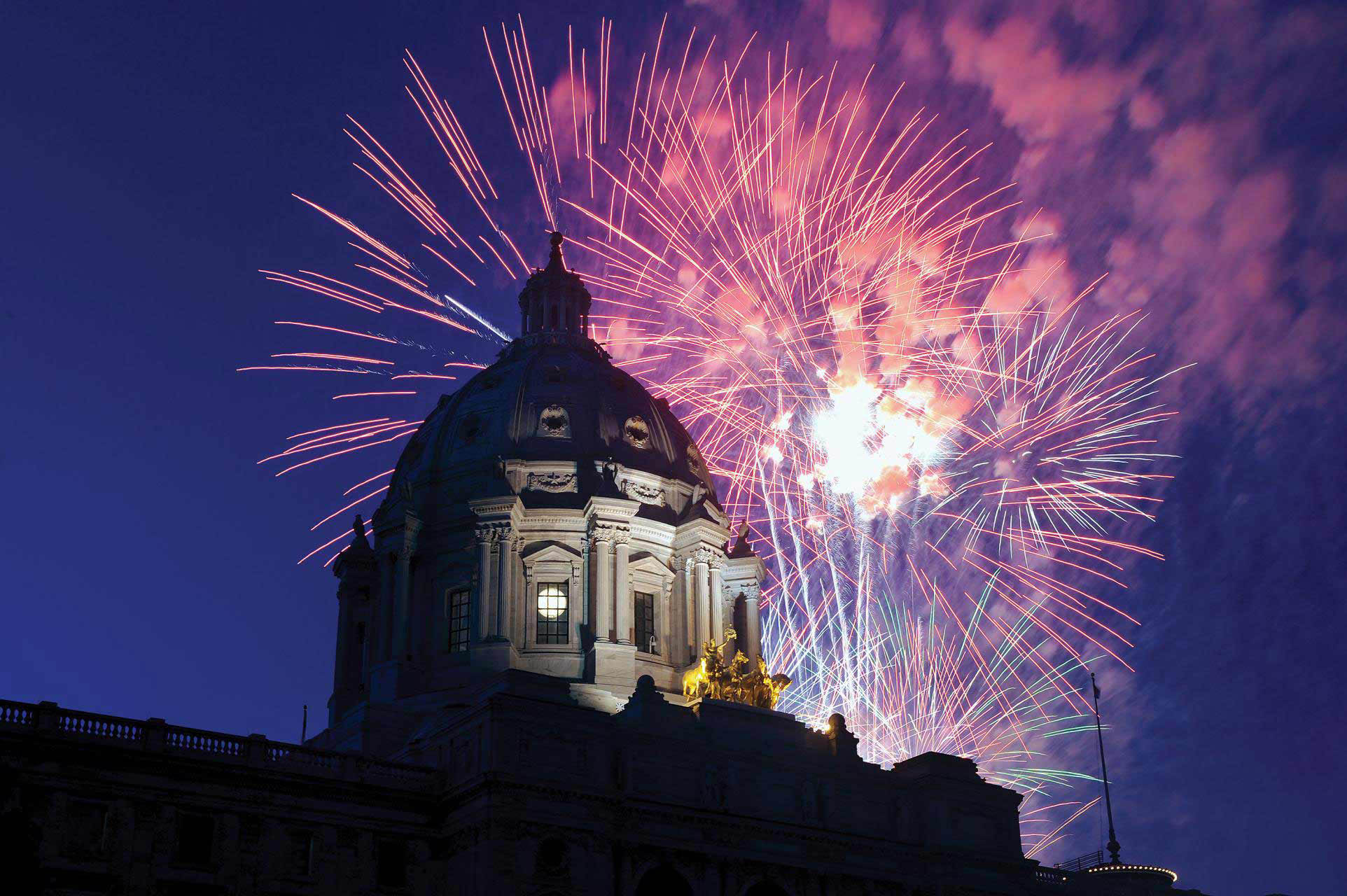 Use your favorite social media channel to share your interest in the Capitol with friends, family, and colleagues. It just might show up here as well.