Harkin Store

An authentic 1871 general store
An authentic 1871 general store
Admission
Harkin Store is temporarily closed.
Step into the Harkin Store, once the social center of the community where townsfolk and farmers gathered to buy groceries, barter for supplies, and exchange news. Many of the store's original goods remain on the shelves.
Free admission for MNHS members.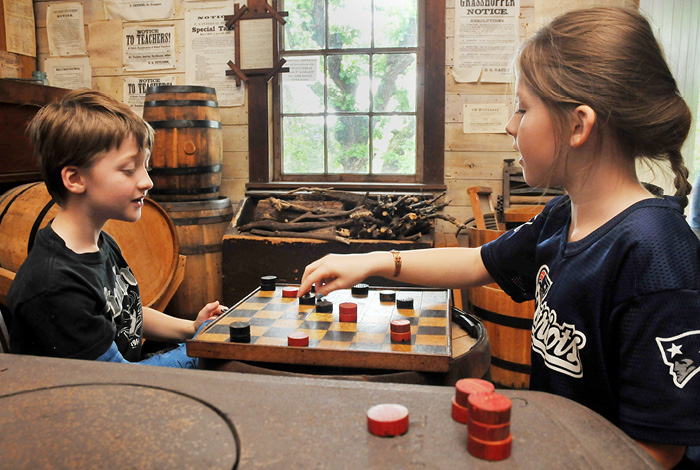 Savor the smells and sights of an 1870s general store as you sample the wares or try a game of checkers. At the Harkin Store, you'll see:
The original building and store inventory
Costumed interpreters
Minnesota River views from the porch
Programs every Sunday
Museum store featuring gifts inspired by the store's era
A time when river towns prospered
The Harkin Store and the family who ran it saw the town of West Newton grow from a sleepy farming community to a bustling commercial center, enjoying prosperity and enduring hardships along the way.