Historic Fort Snelling Revitalization Project
Historic Fort Snelling Revitalization Update
During the 2018 legislative session, the Minnesota Historical Society received $15 of the $30 million requested for the Historic Fort Snelling revitalization project and is grateful for the continued support from the governor and legislature, educators, veterans, community partners, MNHS members and private citizens statewide.
MNHS is proceeding with a revised project and revised budget that allows construction for the Historic Fort Snelling revitalization project to start in Fall 2019. After consulting with project and community partners MNHS decided that it is fiscally responsible to use the money in hand to deliver a quality project, though scaled-back. This allows MNHS to start construction this fall and avoid the risk of additional construction costs due to further delays.
The revised project incorporates the $19.5 million appropriated by the state so far, plus $15 million pledged in private dollars. The new budget is $34.5 million. Originally, MNHS had planned to spend $46.5 million on the full revitalization plan.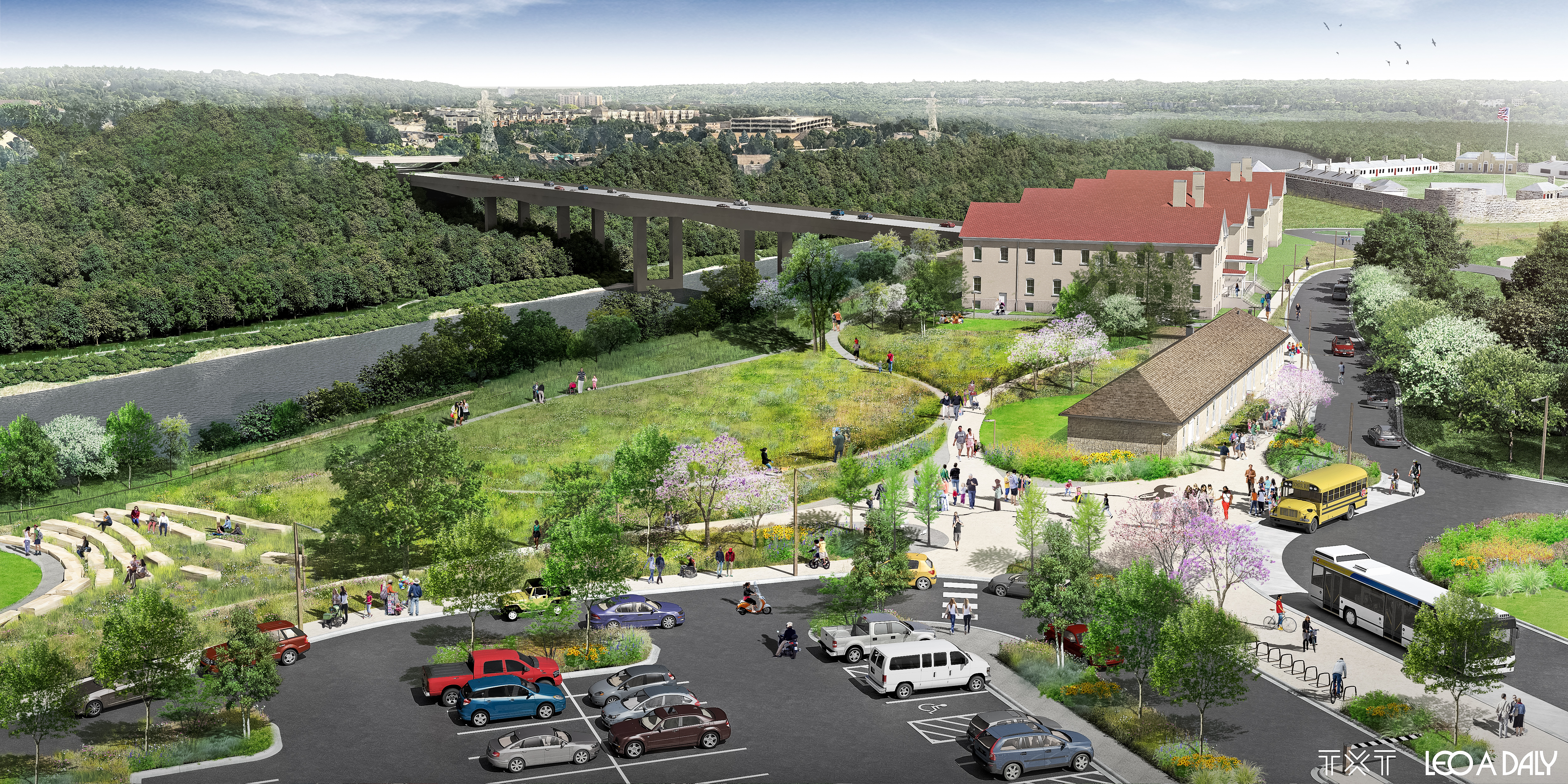 Vision
Many stories—still untold
The vision of Historic Fort Snelling is to inspire a better future by providing a place to learn, share and connect to all of the complex stories that shape history in Minnesota.
With a human history 10,000 years in the making, the area around Fort Snelling, known as Bdote by the Dakota, is the site of essential stories of our shared past — some well-known, others known by very few.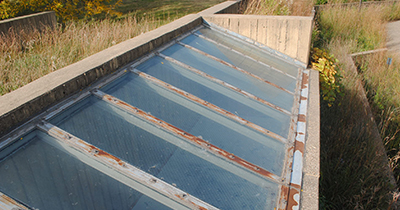 The Need
Historic Fort Snelling's buildings and grounds are not serving the public well. The current visitor center is dilapidated and the dramatic blufftop views of the Mississippi and Minnesota Rivers' confluence are hidden.
Now is a once-in-a-lifetime opportunity to connect Historic Fort Snelling and its stories in meaningful ways with increasingly diverse families, schoolchildren, and tourists worldwide.
Revitalization
The revised revitalization project includes removal of the current, failing, visitor center; creating a dynamic new visitor center with a 4,000-square-foot exhibit inside a rehabilitated 1905 cavalry barracks; making updates to the landscape to provide opportunities for outdoor learning and for reflection and commemoration; improving parking, wayfinding and access; and rolling out an interpretive plan developed with community partners that expands stories of the military, Dakota, African-Americans, Japanese-Americans, women and more.
More about this project
Visit
Experience Historic Fort Snelling this summer. Plan ahead to experience signature events such as Memorial Day, Independence Day, and World War I weekends. Veterans and active military receive free admission on Memorial Day.