Support the Historic Fort Snelling Revitalization Project
Thank Governor Dayton and urge state leaders to support funding for Historic Fort Snelling in the 2018 legislative session
Urge state leaders to fund Historic Fort Snelling
TAKE ACTION
Thank Gov. Dayton for including this project in his 2018 capital budget recommendation
THANK THE GOVERNOR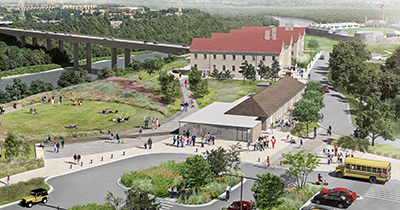 Vision
Many stories—still untold
The vision of Historic Fort Snelling is to inspire a better future by providing a place to learn, share and connect to all of the complex stories that shape history in Minnesota.
With a human history 10,000 years in the making, the area around Fort Snelling, known as Bdote by the Dakota, is the site of essential stories of our shared past — some well-known, others known by very few.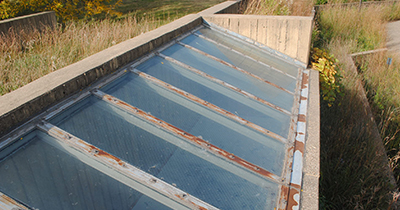 The Need
Historic Fort Snelling's buildings and grounds are not serving the public well. The current visitor center is dilapidated and the dramatic blufftop views of the Mississippi and Minnesota Rivers' confluence are hidden.
Now is a once-in-a-lifetime opportunity to connect Historic Fort Snelling and its stories in meaningful ways with increasingly diverse families, schoolchildren, and tourists worldwide.
Revitalization
Help us create new ways of drawing Minnesotans and people worldwide to this unique, compelling site.
MNHS is requesting $30 million from the State of Minnesota for the construction phase of the project. MNHS has received $4.5 million from the state for predesign and design work on the project and is committed to raising $12 million in private funds.
Rehabilitated historic structures will become a new visitor center, orientation space, and learning areas. In addition a new river walk and improved landscaping will highlight sweeping vistas and native plantings.
More about this project
Visit
Experience Historic Fort Snelling this summer. Plan ahead to experience signature events such as Memorial Day, Independence Day, and World War I weekends. Veterans and active military receive free admission on Memorial Day.

  Follow on Facebook

  Sign Up for E-news