Legislative Session
See the legislature in action in the restored House and Senate chambers. 
The Senate and House meet in regular session each biennium for a total not exceeding 120 legislative days. According to Minnesota Statute 3.011:
The legislature meets on the first Tuesday after the first Monday in January of each odd-numbered year, unless the first Monday in January falls on January 1, when it meets on the first Wednesday after the first Monday. 
In the even numbered years, it convenes on a date set by joint agreement of both bodies.
The legislature also meets when called by the governor to meet in special session.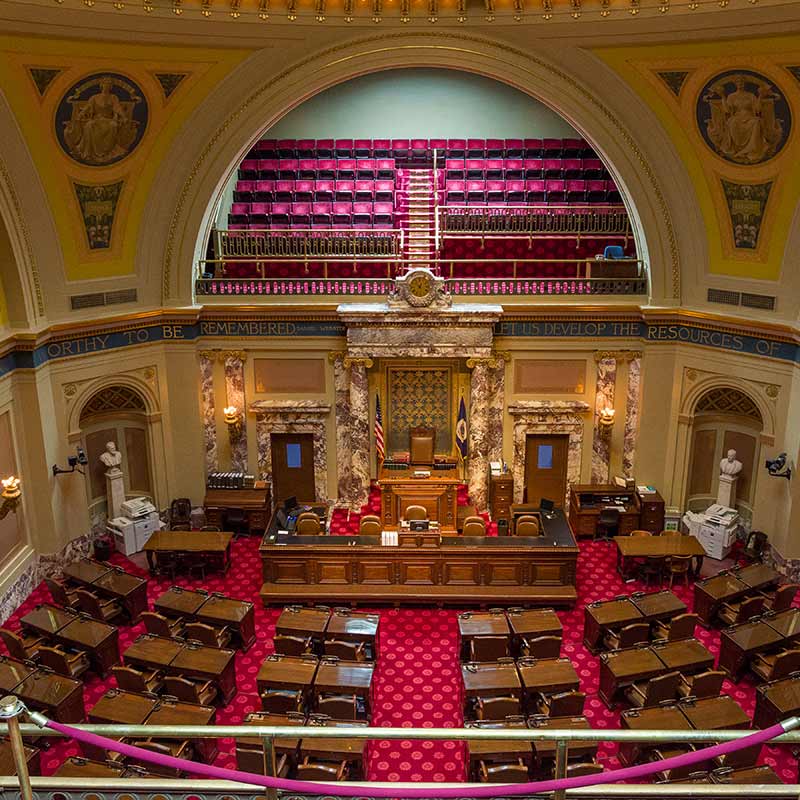 Senate Chamber
At the front of the chamber are the desks of the Senate officers and the president of the Senate, who is elected by the Senate members. On the side walls are paintings by Edwin Blashfield. Two electronic voting boards record senators' votes. The 67 senators are elected for four–year terms.
See the Senate in action: A public viewing area can be accessed from the third floor during the legislative session.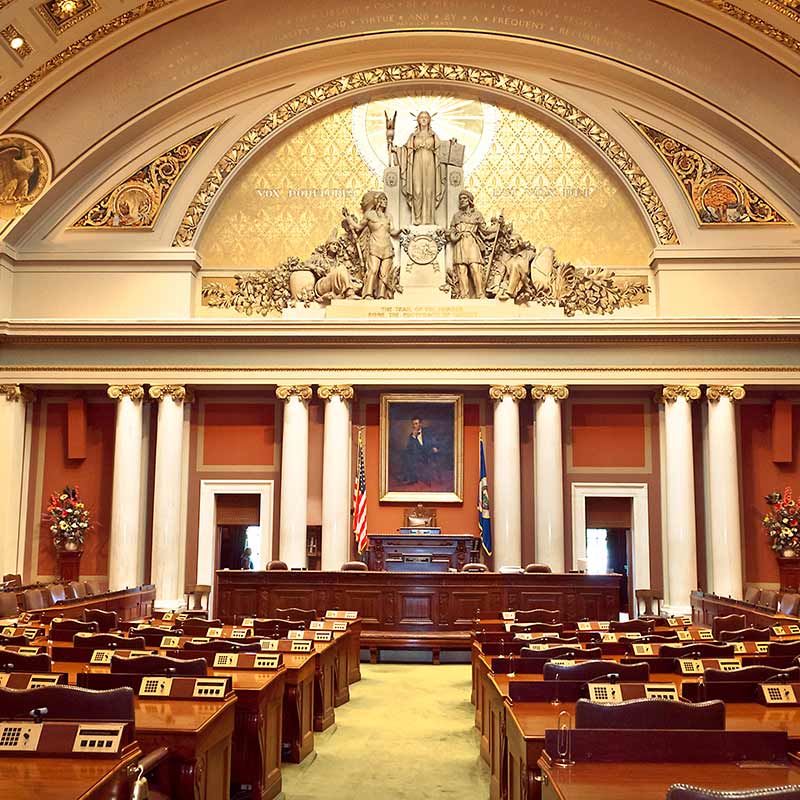 House of Representatives Chamber
This chamber is used not only for regular House sessions, but also for joint sessions of the legislature. The ceiling was decorated by E. E. Garnsey. The four names on the ceiling — La Salle, Hennepin, Perrot and Duluth — honor early French explorers in the Northwest. Public galleries, which may be entered from the third floor, face the sculpture group in the front titled "Minnesota, the Spirit of Government," an 1938 addition designed by Carl Brioschi. The 134 representatives are elected for two years.
See the House in action: Public galleries may be entered from the third floor during the legislative session.