Art
Architect Cass Gilbert designed the architecture of the Minnesota State Capitol in a Beaux Arts style, influenced by the very popular 1893 World's Columbian Exposition in Chicago. He wanted the fine art to be as magnificent as the architecture.
Like the Exposition designers, Gilbert chose art that used Classical symbolism to inspire and educate visitors. He hand-picked the "great painters and sculptors of the present day," commented on their sketches, and oversaw all decisions related to the art.
Gilbert commissioned approximately 60 works of art totaling about $300,000, or 7 percent of the $4.5 million project budget. Today, visitors can explore more than 150 stunning works of decorative and fine art throughout the building.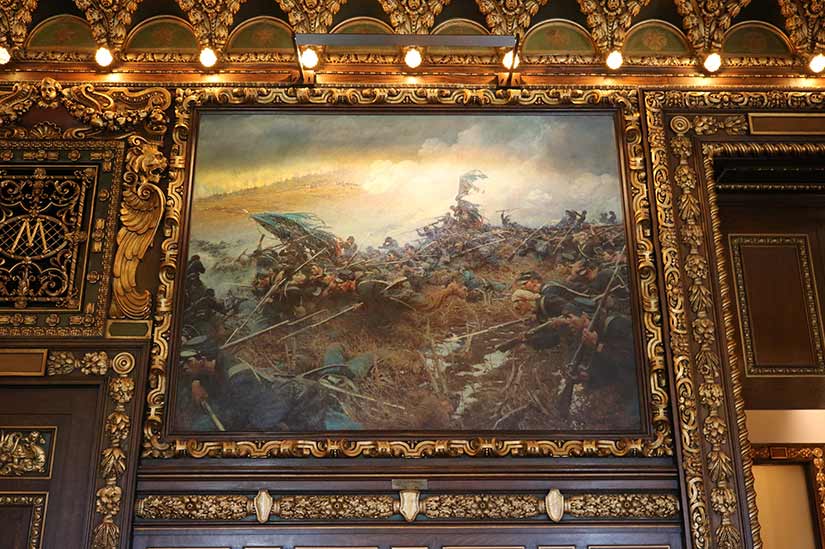 Six Civil War paintings in the Governor's Reception Room and anteroom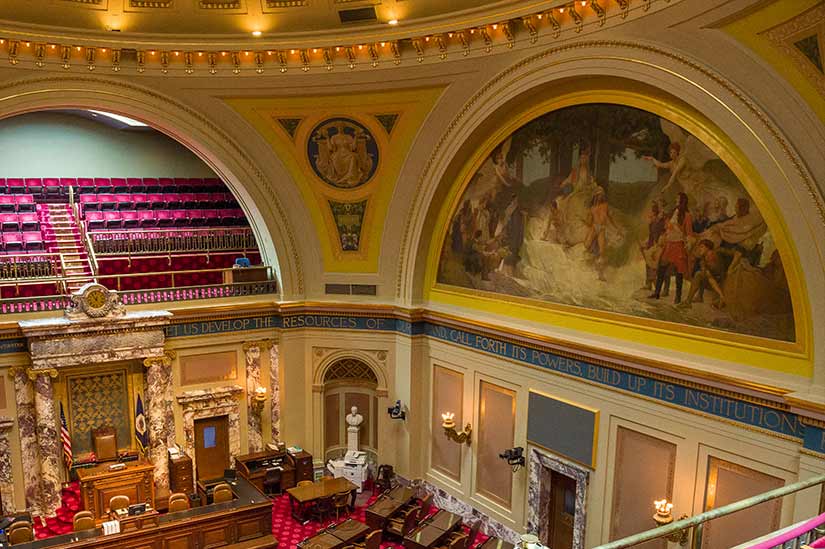 Dramatic murals in the Senate, House and Supreme Court chambers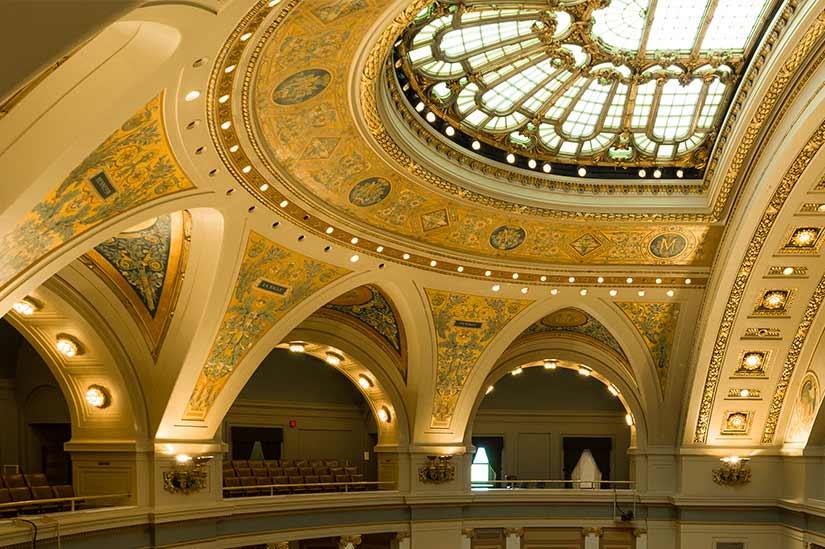 Lunettes, paintings, and stencil work throughout the staircases, rotunda, and walls and ceilings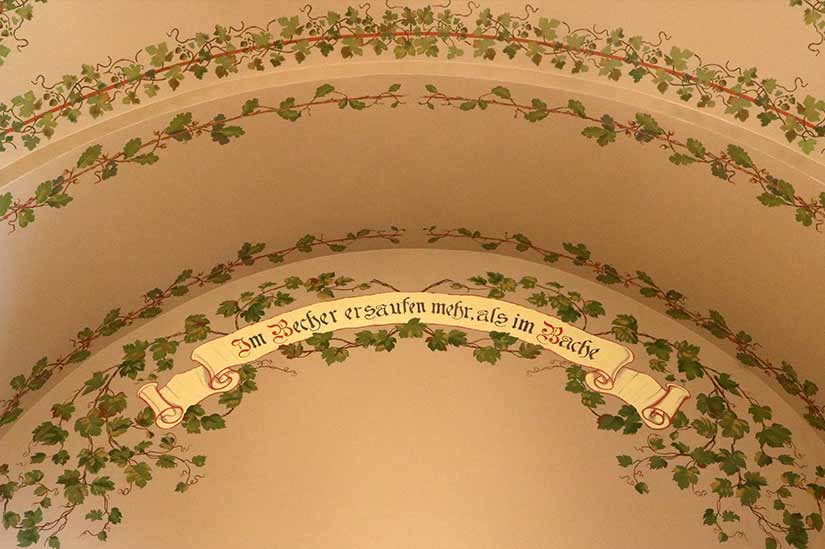 The Rathskeller Café with vaulted ceilings painted with grape vines, flowers, mythical birds, and German mottos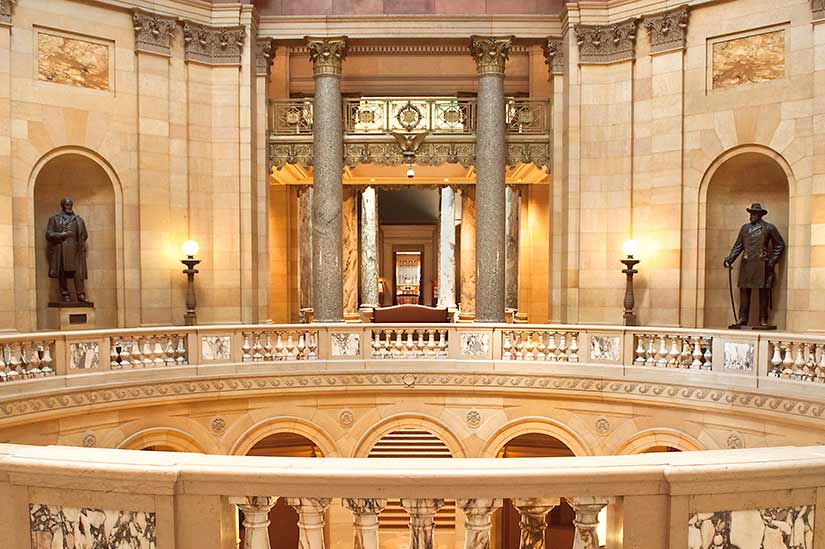 Statues of Minnesota political and civic leaders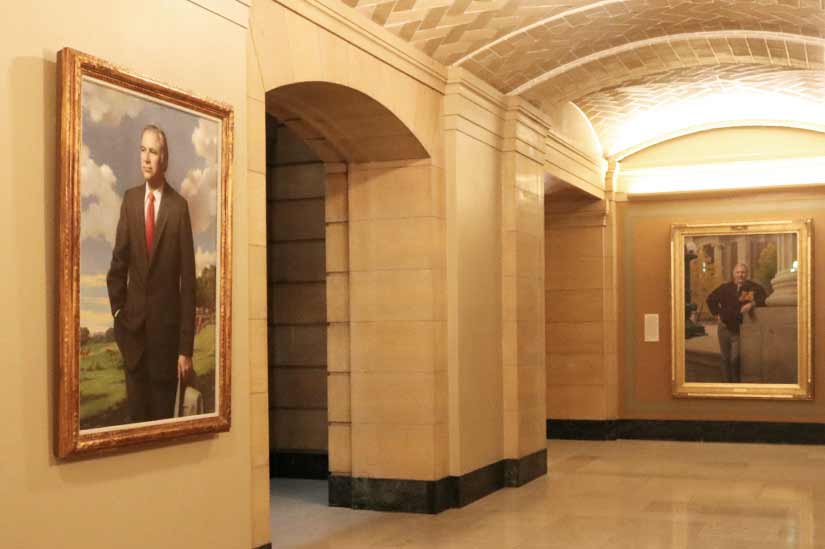 ​Portraits of each governor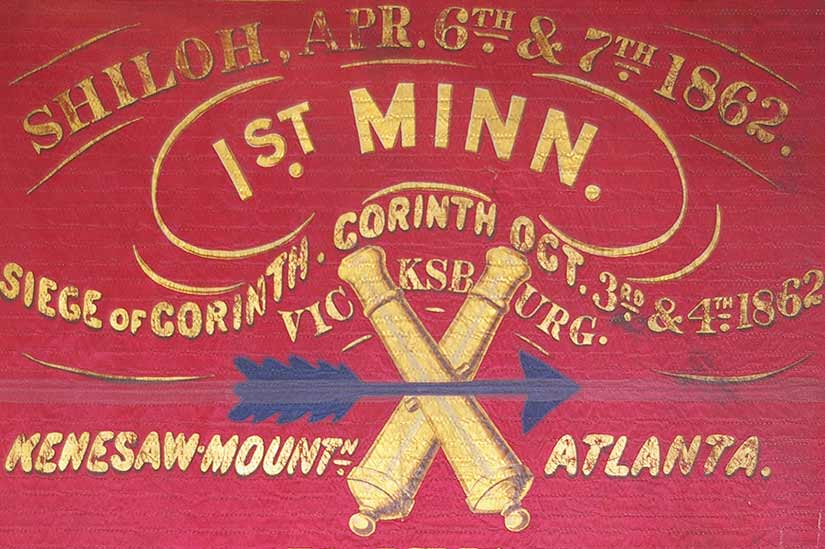 A display of battle flags from Minnesota's role in the Spanish American and Civil Wars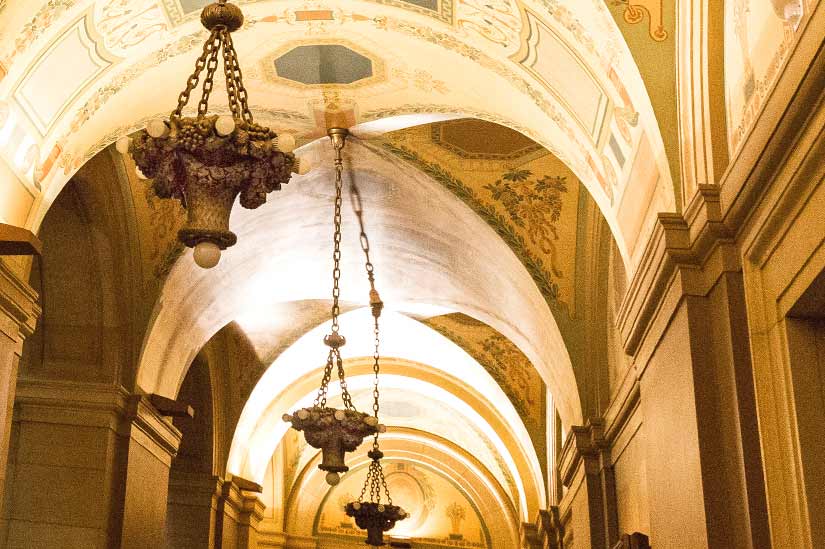 Original and reproduction lighting and furniture designed by Gilbert