Restoration
From gleaming marble and vibrant art and to new public spaces, the Minnesota State Capitol's comprehensive, 4-year renovation — the largest preservation effort since it first opened in 1905 — was completed in early 2017.

View the Minnesota Department of Administration photos of the restoration
When it was discovered that parts of the exterior marble were deteriorating and posed safety concerns, the Capitol underwent a $310 million comprehensive repair and restoration project from 2013-2017. This restoration was based on three key principles:
building functionality
life safety
architectural integrity
The Capitol now offers more public space, and the building's historic furniture, artwork and interior decorations have been restored to their 1905 appearance.
Highlights from the 2013-17 restoration
Fully restored Senate and House of Representatives chambers and Supreme Court courtroom
Restored and repaired exterior marble
Restored decorative and fine art throughout the building
Professional conservation of 57 paintings
Extensive stencil work returning 1905 patterns and colors
Newly uncovered and restored skylights, historically-accurate glass front elevators and restored original furnishings
Cleaned, repaired and re-gilded Quadriga sculpture
Expanded dining in the basement level near the Rathskeller Cafe and a new grab-and-go lunch counter on the second floor (open during legislative session only)
Almost 40,000 square feet of new public gathering spaces including meeting rooms, working and relaxing spaces, and gallery space
New classrooms and tour center
ADA compliance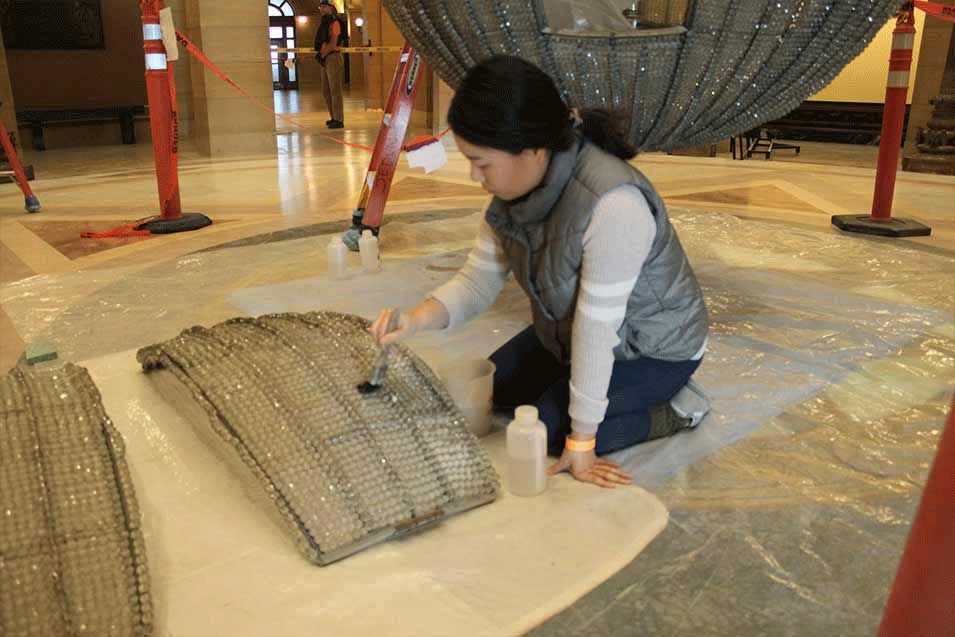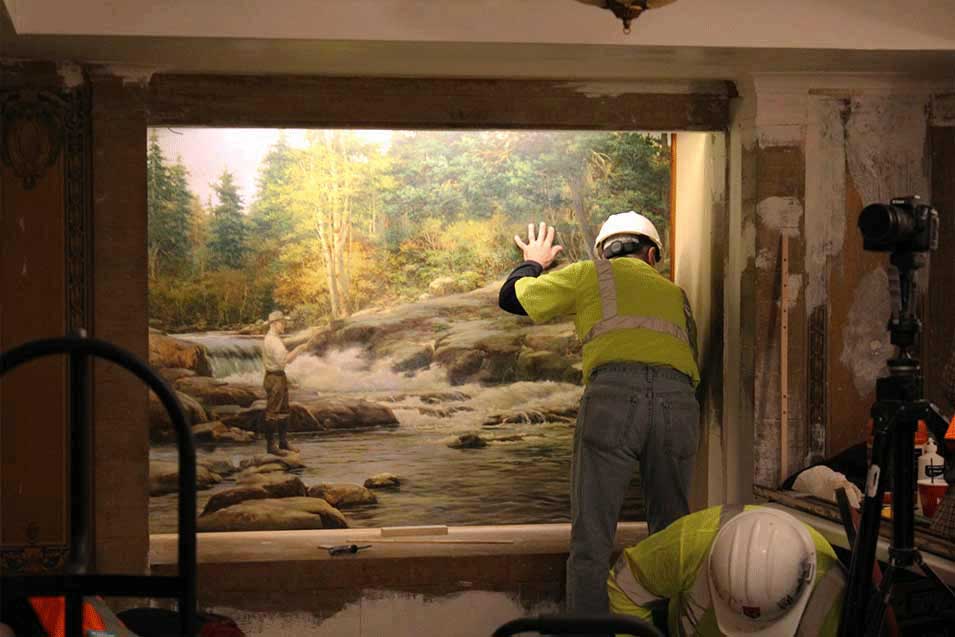 Previous restoration work
A number of restoration efforts have taken place in recent years:
Work to restore the Governor's Reception Room in the 1984-85
The Senate Chamber in 1988
The House of Representatives in 1989
Quadriga (golden statue at the base of the dome) was removed for complete restoration and gilding from 1994-95, and again in 2016
The Rathskeller Café in 1999
Third floor ceiling - All of the 3rd floor decorative ceiling restored to its original glory after water damage