Minnesota State Capitol

A 1905 masterpiece returned to its original grandeur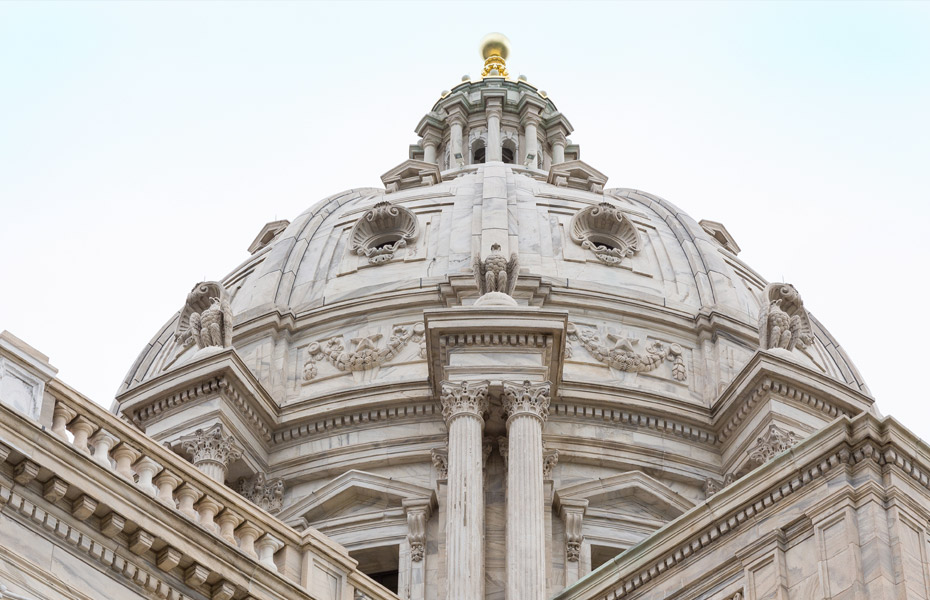 A 1905 masterpiece returned to its original grandeur
Guided tours
Day
First Tour
Last Tour
Monday-Friday
10:00 am
2:00 pm
Saturday
10:00 am
2:00 pm
Sunday
1:00 pm
3:00 pm
Admission is free.
Suggested donation of $5 for guided tours.
Book a group tour
Building hours
Monday-Friday
8:00 am
5:00 pm
Saturday
10:00 am
3:00 pm
Sunday
1:00 pm
4:00 pm
Getting here
75 Rev. Dr. Martin Luther King, Jr. Blvd
St. Paul, MN
statecapitol@mnhs.org
651-296-2881
Map & Directions
Be a part of history as it's happening. Connect with this landmark building designed by Cass Gilbert through its amazing stories — and learn about its incredible architecture, art and history.