Museum
Get a close-up look at the life of Charles Lindbergh. View model planes, historic flight footage, interactive exhibits, and even climb inside a replica of the Spirit of St. Louis cockpit.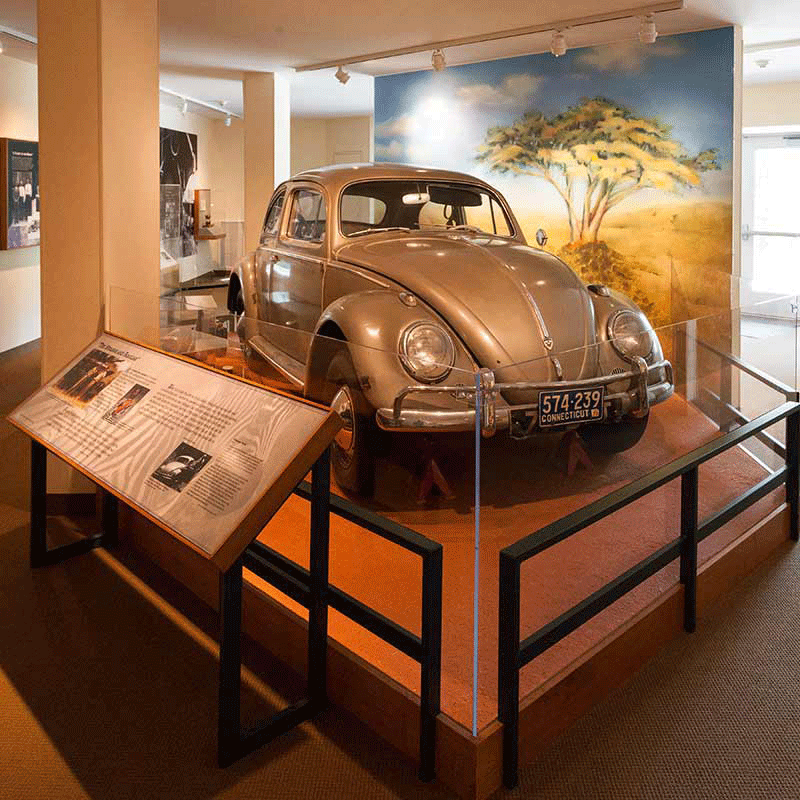 Exhibits
Explore two levels of interactive exhibits that showcase models of Lindbergh's planes, a recreated attic of his childhood home filled with his own toys and souvenirs, and the 1959 Volkswagen that he drove through four continents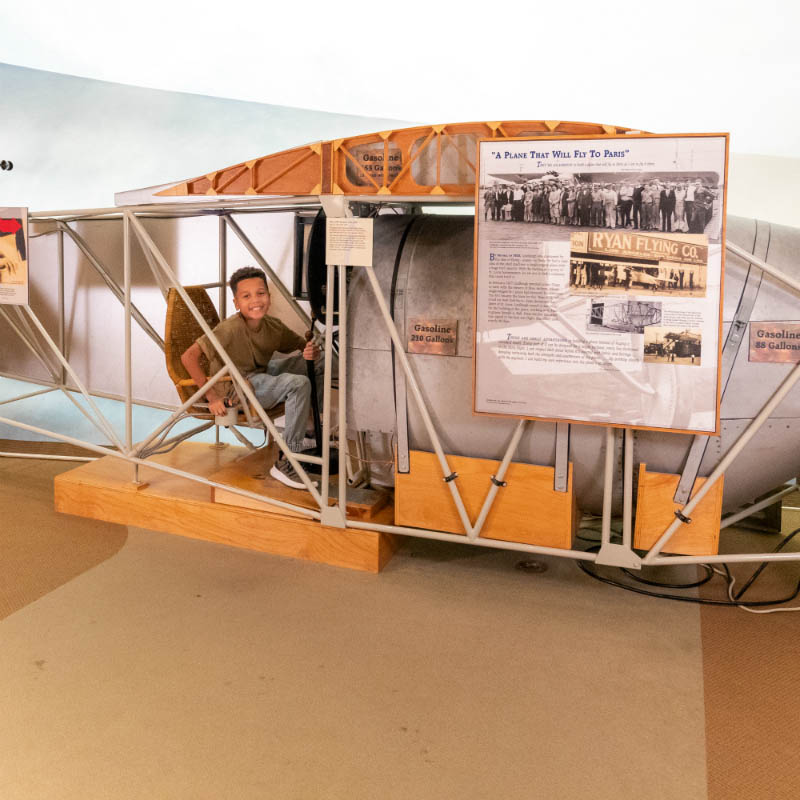 Spirit of St. Louis replica
Climb inside a full-scale replica of the Spirit of St. Louis cockpit and envision yourself performing a tricky takeoff in New York, surviving an ice storm over the ocean, and landing safely in Paris.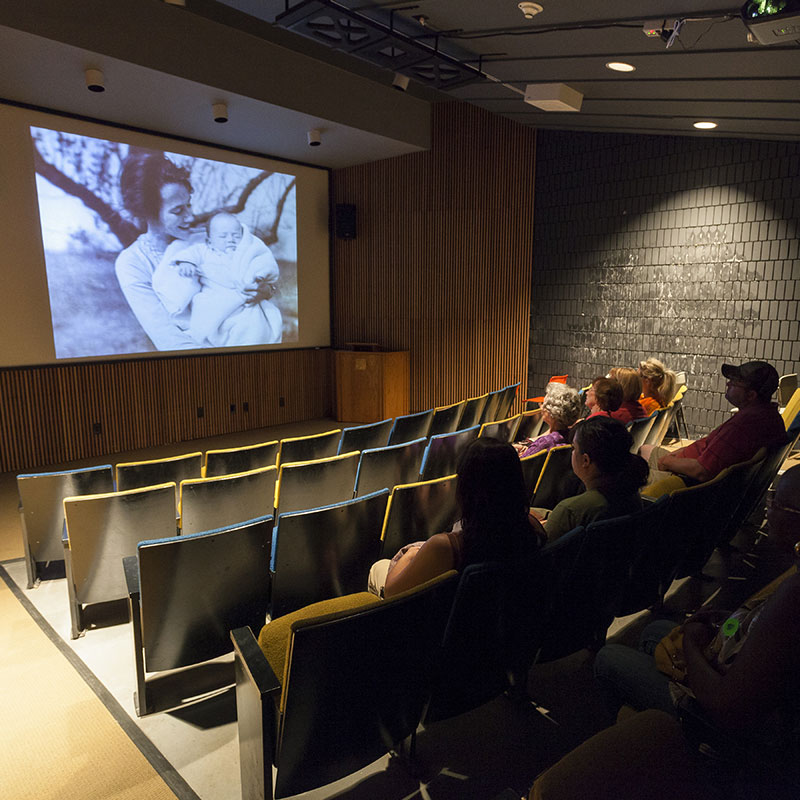 Films
View original footage of Lindbergh's famous flight in a 1920s-style movie theater. In the 50-seat theater on the lower level, watch a 17-minute documentary briefly outlining key events from Lindbergh's life. Films run continuously all day during museum hours, and by reservation for group tours.
Museum store
Bring home a memento of your visit! The store carries a number of books and gifts related to Lindbergh, Minnesota history, aviation, and WWII. Unique items include children's toys, games, Christmas ornaments, snow globes, and clothing. The store is open during regular site hours. In the off-season, the store is available by appointment.