What to See and Do
Discover more than 5,000 ancient rock carvings, or petroglyphs, set amid the prairie grasses. Images of buffalo, turtles, thunderbirds, and humans tell the stories of Native American ancestors spanning more than 7,000 years.
Take a tour of the petroglyphs, either with a guide or on your own to see and learn about the ancient carvings and surrounding prairie.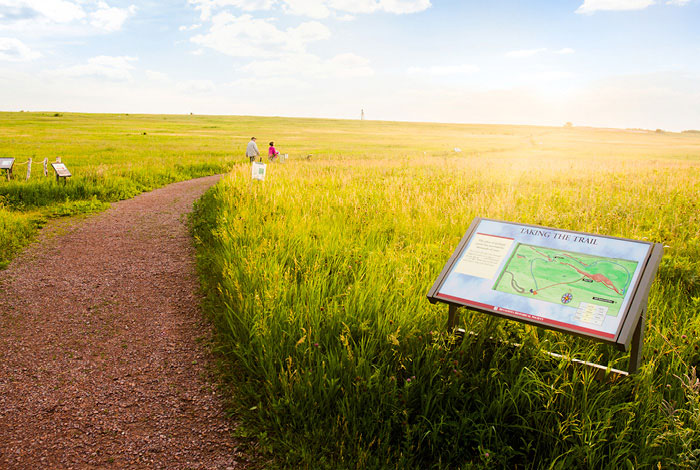 Explore trails through the native prairie, with over 250 species of grasses, wildflowers, and lichens.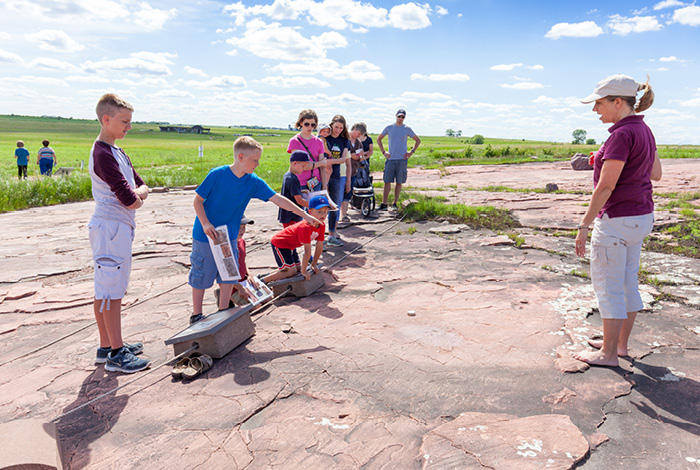 History, anthropology, archaeology, and biology intertwine as students learn about life on the prairie, tour the carvings, and make their own discoveries.