Daily Experience
Here's what you can see, do, and experience during regular hours at the historic fort.
April 9 - June 9, 2023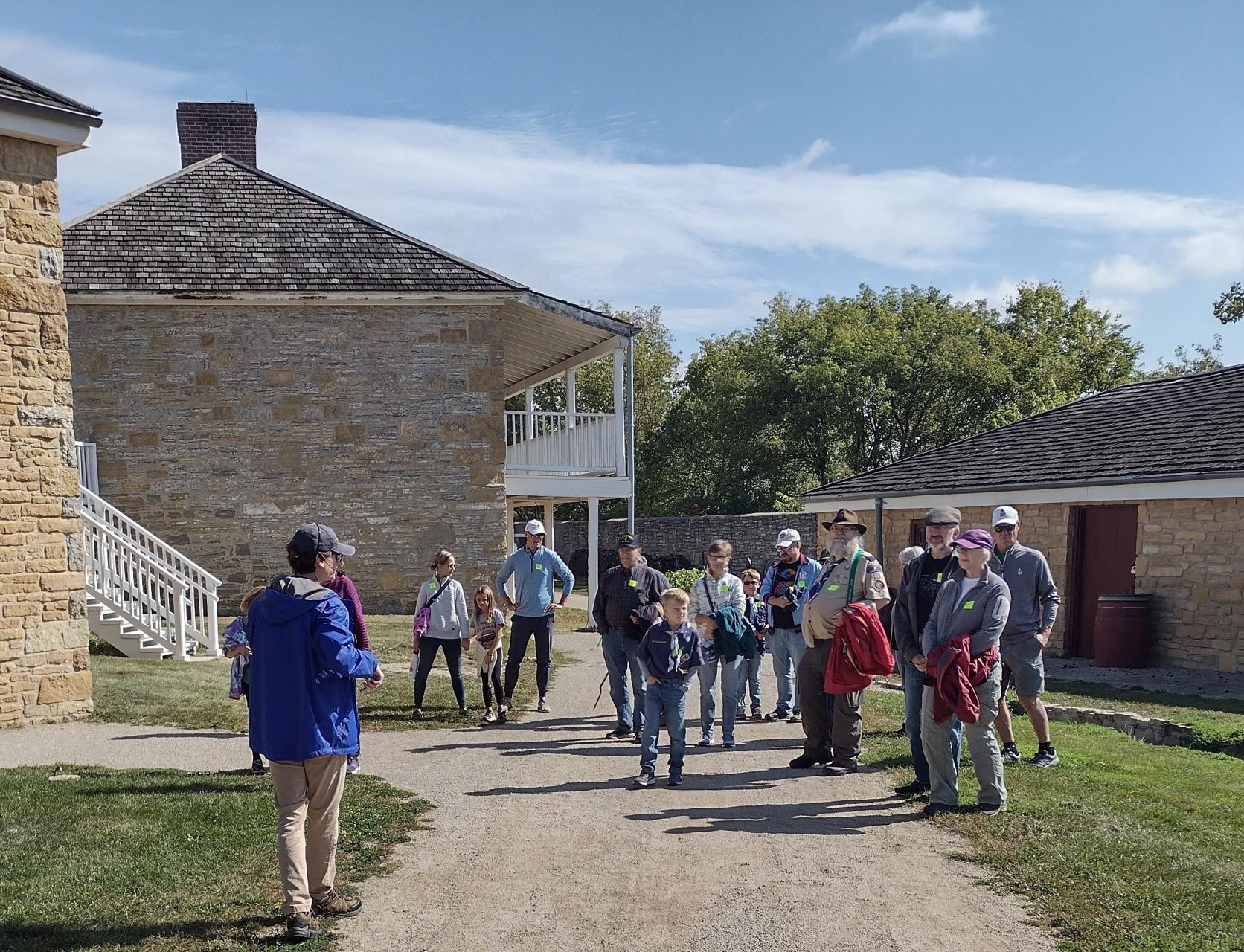 Walk & Talk guided tours
Included with regular site admission
Tour begins in Visitor Center and is 1 hour long
Note: Access to the historic fort is via guided tour exclusively.
Join this new tour guided experience of the revitalized Historic Fort Snelling site. Your tour will include our newly planted prairie, stunning views of the Mississippi River Gorge and a narrated walk inside the historic fort. We'll pause along the way to talk about the many stories of people who have a connection to this place.
Tour Times:
Thursdays & Fridays, April 13 – June 9: 10:30 am, 12:30 pm, 2:30 pm
Saturdays, April 15, 22, & 29:  10 am, 11am, 12 pm, 1 pm, 2 pm, 3 pm
Saturdays, May 6, 13 and June 3: 10 am, 10:30 am, 11 am, 11:30 am, 12:30 pm, 1 pm, 1:30 pm, 2 pm, 2:30 pm, 3 pm
Plank Museum & Visitor Center
Purchase admission tickets, view exhibits, visit the museum store, and purchase grab-and-go drinks and snacks.