Daily Experience
This National Historic Landmark resides on Dakota homeland, at the confluence of the two rivers known as Bdote, with history spanning 10,000 years. Here, the stories and experiences of many people converge and collide, and continue to unfold today. 
November 5, 2023 – March 30, 2024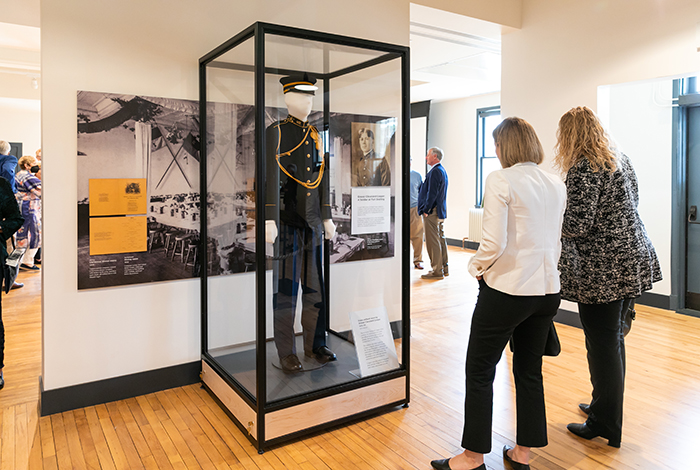 The visitor center is open all winter, Thursday through Saturday, and admission includes the newly opened Many Voices, Many Stories, One Place exhibit, orientation film, WWII displays on military medicine and the homefront, make-it, take-it activities for families (Saturdays only), and more!
Walk & Talk guided tours of the fort are also included with admission and take place three times daily at 10:30 am, 12:30 pm, and 2:30 pm.  
Note: Outside access to the historic fort is dependent upon the weather and a tour from the comfort of our visitor center will be offered as needed.
Make sure to wear appropriate footwear and dress for the weather for outdoor tours.
Check the calendar for other scheduled events including family days, snowshoe tours, coffee chats, and more.