Daily Experience
Here's what you can see, do, and experience during regular hours at the historic fort.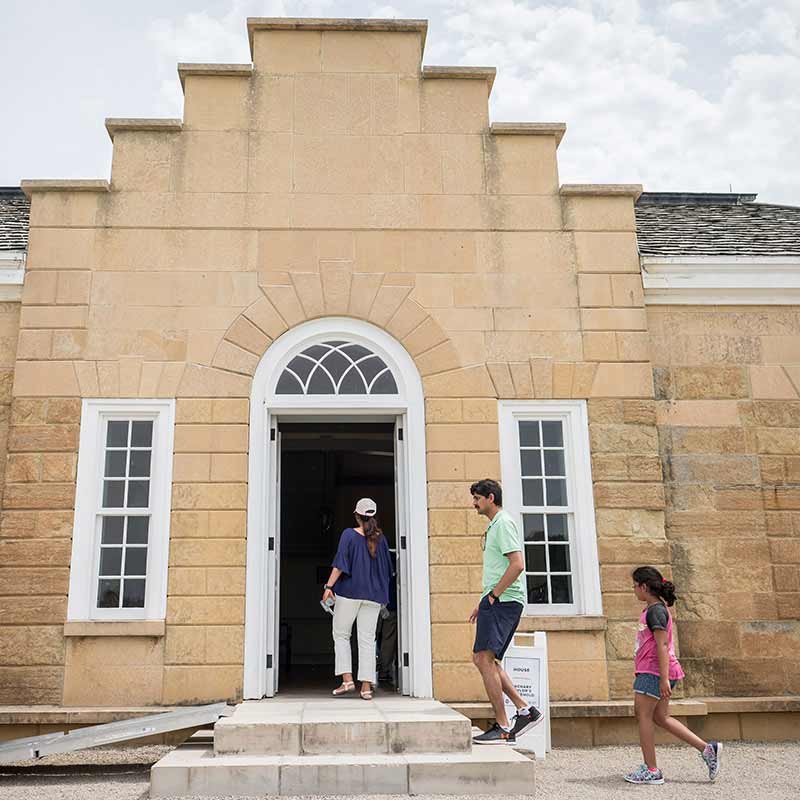 Self-guided tours
All day
Explore the many buildings of the historic fort, inside and out, at your own pace.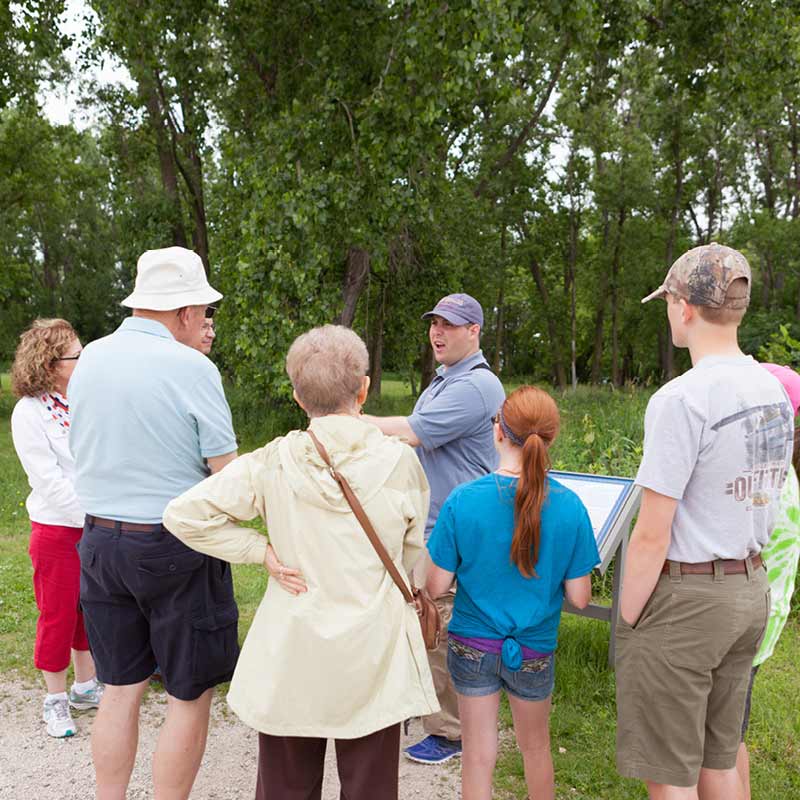 Guided theme tours
Schedules and programs subject to change.
Landscape of Bdote (30 minutes) — Learn about the importance of the site's location in the Dakota worldview, culture, and communities.
Saturdays at 4:30 pm.
"Remembering the US-Dakota War of 1862" Conversation Tour (30 minutes) — Explore the role played by Fort Snelling in the US-Dakota War and its aftermath, and see locations that connect to the conflict.
Saturdays at 12:30 pm.
Women's Stories (30 minutes) — Learn about the women who lived at Fort Snelling in the 1800s, and how their experiences at the Fort were influenced by race, class and marital status.
Saturdays at 2:30 pm.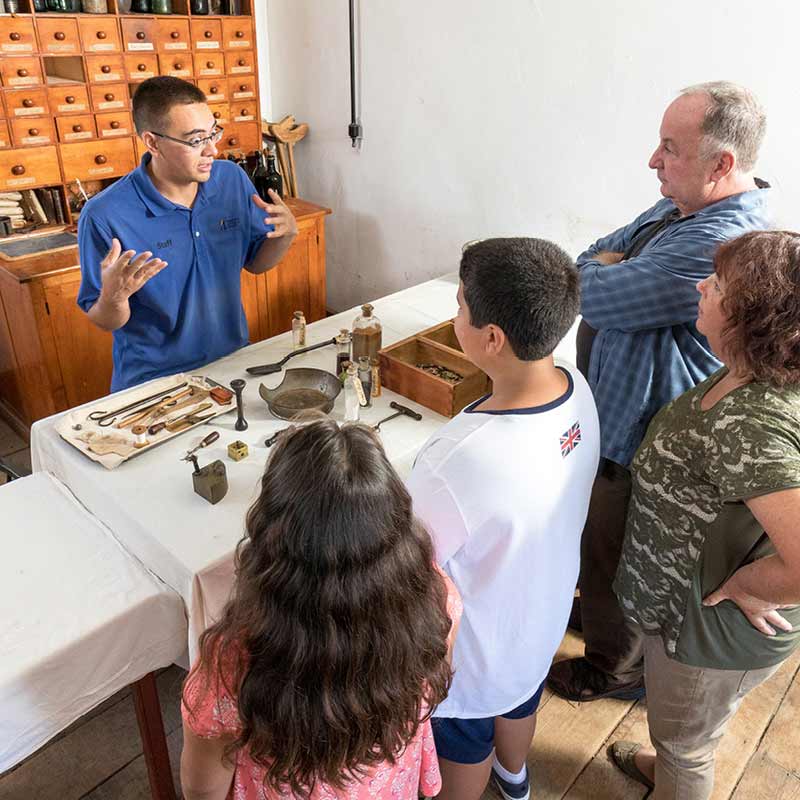 Activity stations
All day
Explore themes and topics in-depth at interpretive stations located throughout the historic site. Interpreters will engage you in activities and conversations about Dakota homeland, immigration, soldiers, race, healing, and more — helping you draw connections between past and present.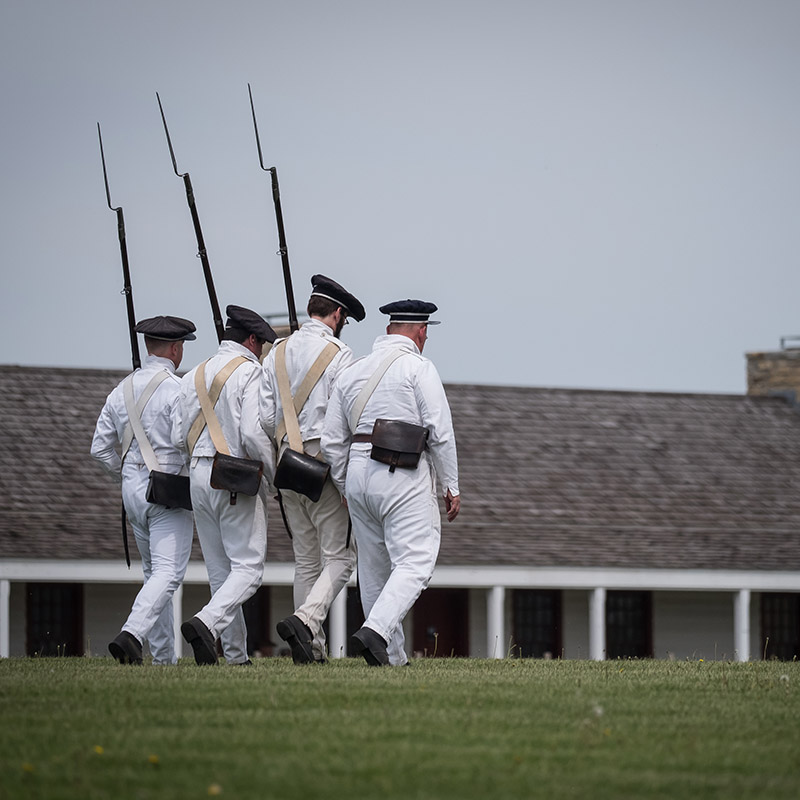 Demonstrations
Watch scheduled and ongoing demonstrations by costumed and non-costumed interpreters. Some of the demos invite you to try out activities for yourself! 

Schedules and programs subject to change.
All day:
Hearth cooking and blacksmithing.
At specific times (see schedule below):
Military tactics (musket/cannon), baseball/rounders, children's games, and laundry technology.
Demonstration schedules
Demonstrations last approximately 20 minutes.
Saturday

| Time | Activity |
| --- | --- |
| 10:30 am | Laundry |
| 11:00 am | Baseball Game |
| 11:30 am | Children's Games |
| Noon | Artillery & Infantry Drills |
| 12:30 pm | U.S. Dakota War of 1862 Tour |
| 1:00 pm | Baseball Game |
| 1:30 pm | Laundry |
| 2:00 pm | Physical Training/Therapy |
| 2:30 pm | Women's Stories Tour |
| 3:00 pm | Artillery & Infantry Drills |
| 3:30 pm | Children's Games |
| 4:00 pm | Shinny Game |
| 4:30 pm | Landscape Walking Tour |