Special Exhibits
The former packing floor of the mill, now Mill Commons, now features the museum store, cafe, changing exhibits, and visitor information. The exhibits are free to the public during regular museum hours and change two to three times per year.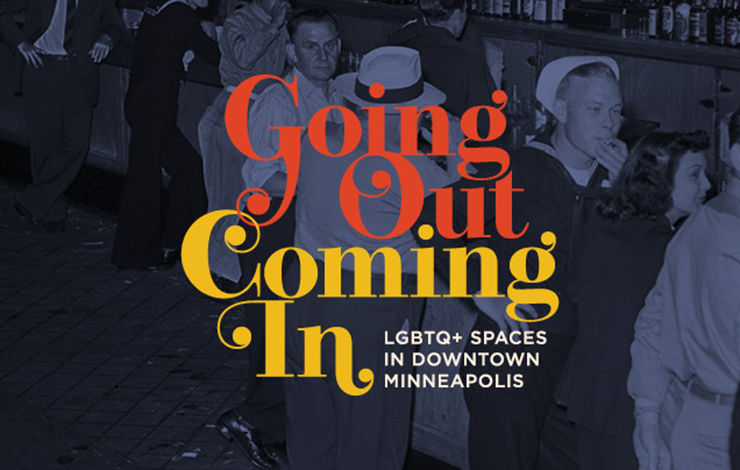 Going Out, Coming In
June 1 - November 5, 2023
Featuring LGBTQIA+ community spaces in Downtown Minneapolis, this photo exhibit details queer resistance, love, and identity formation amid the evolution of the neighborhood through the 20th century.
The exhibit highlights sites where queer people found or created community while addressing the systemic challenges of legal and extralegal discrimination, urban renewal, and HIV/AIDS.
This exhibit deepens our understanding of the people who lived and visited Downtown Minneapolis. We hope visitors leave with an understanding of the importance of community spaces, a sense of empathy or solidarity with LGBTQIA+ people, and a sense of belonging and empowerment in seeing queer history embedded into the landscape of the city.
Going Out, Coming In is part of an ongoing partnership between the Minnesota Historical Society and Twin Cities Pride. It is inspired by the Twin Cities LGBTQ+ History Tours developed by MNHS and TC Pride in 2022.
This exhibit is made possible through funding provided by the Minnesota Legacy Amendment Arts and Cultural Heritage Fund.