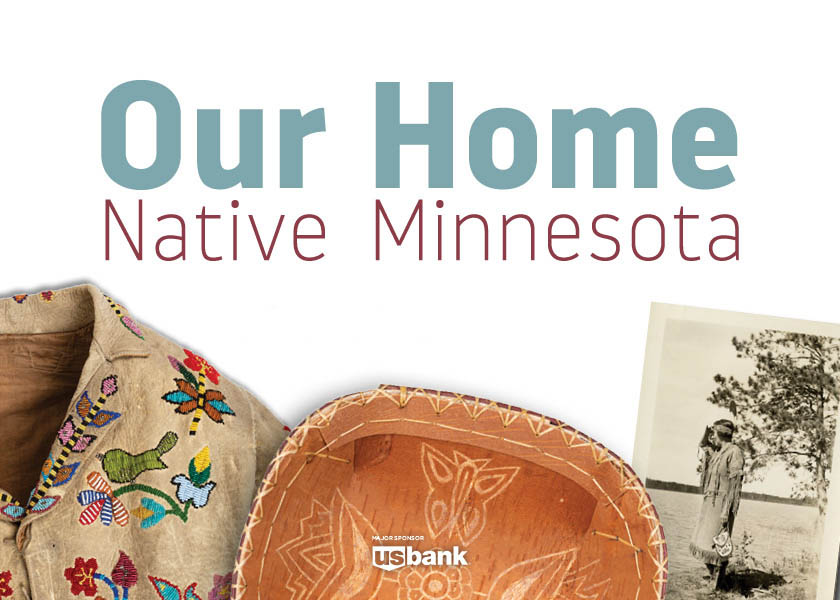 Now on view!
Ticket price includes admission to all History Center exhibits.
Members get in free. Join today!
An enduring presence and deep connection to the land.
Learn about Native communities in Minnesota, including stories of survival, resiliency, and adaptation.
Native Americans — Dakota, Ojibwe, as well as people from other tribal nations — have dwelled in this area for thousands of years and still live here today. This exhibit shares their stories, enduring presence, and deep connection to the land.
Dakota and Ojibwe homeland
Explore a wide range of objects spanning time periods, traditions, and materials. The exhibit draws on the depth and breadth of MNHS collections and archives, as well as objects on loan, to present the history and contemporary stories of the region's Indigenous peoples.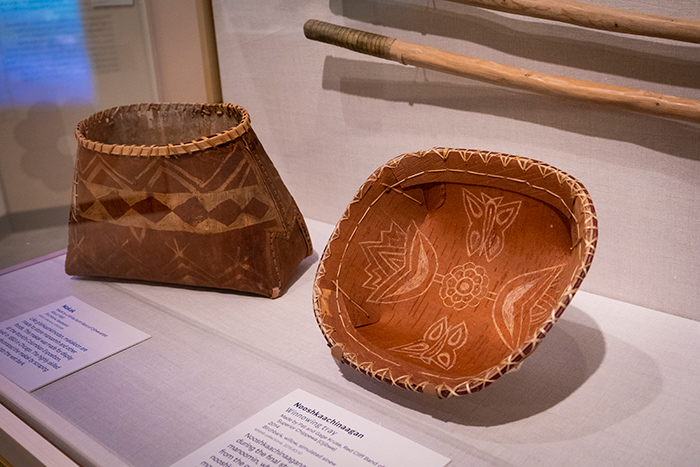 Nooshkaachinaagan (winnowing tray) Made by Pat and Gage Kruse, Red Cliff Band of Lake Superior Chippewa Birch bark, willow, simulated sinew 2014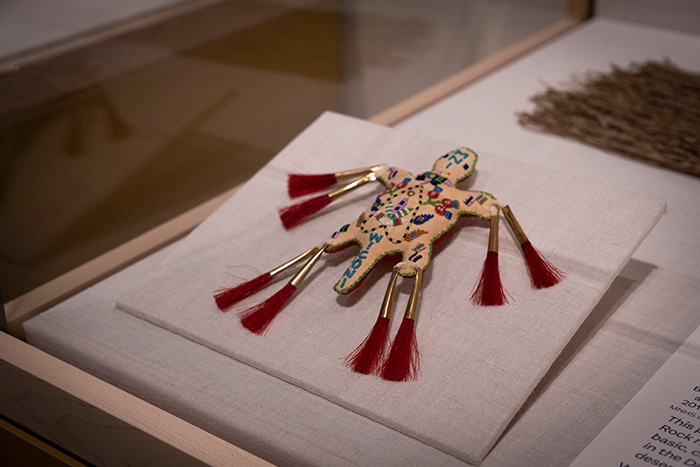 "Mni Wiconi" ćekpa oźuha ("Water is Life" umbilical cord pouch) Made by Holly Young, Standing Rock Sioux Tribe (Dakota) Brain-tanned leather, glass beads, horsehair, and metal 2016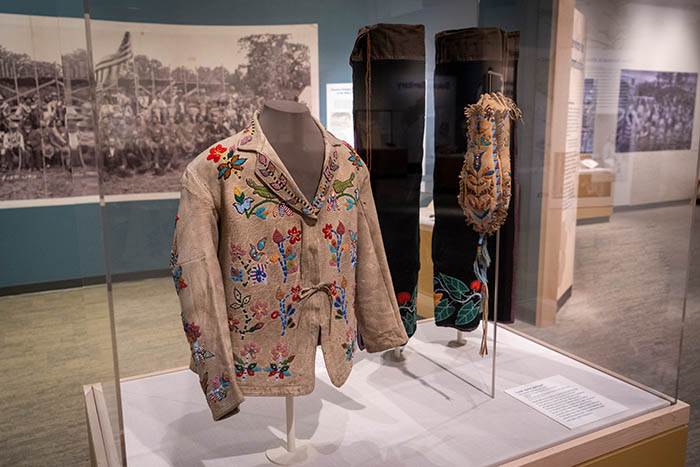 Child's floral jacket Made by a Dakota artist Late 1800s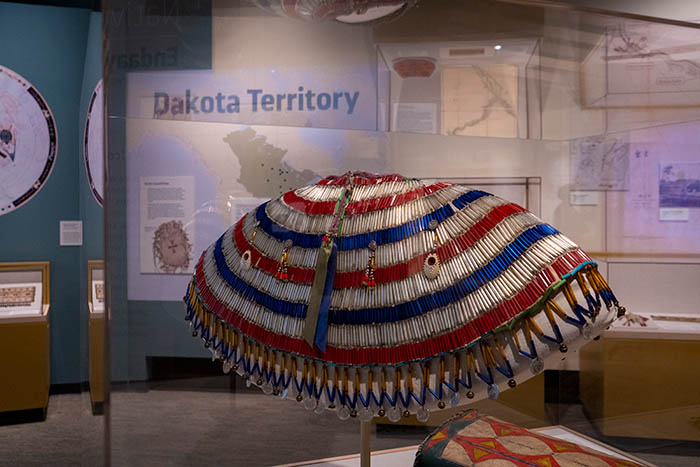 Woman's cape Made by a Yankton artist Early 1900s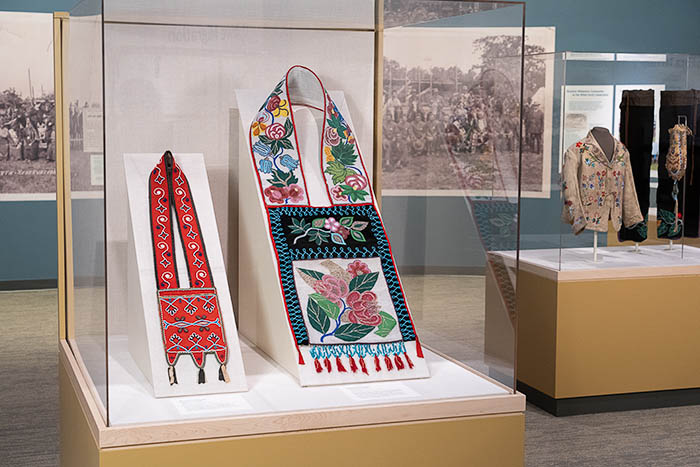 Bandolier bags These heavily beaded shoulder bags made and worn by several North American Indian tribes around the Great Lakes are prized cultural icons in Minnesota and around the world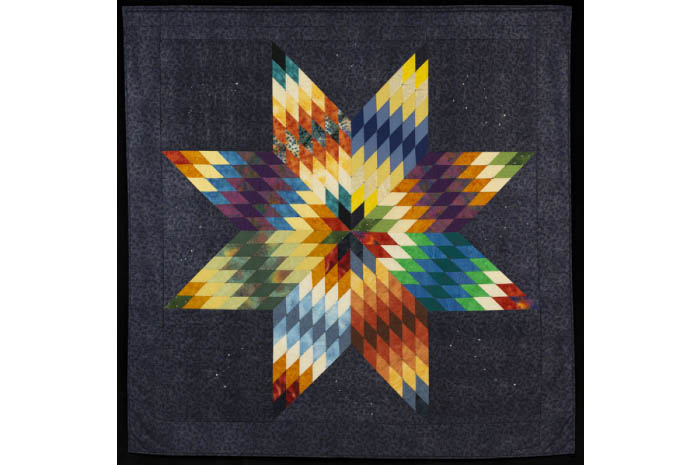 Star quilt "Star Knowledge" star quilt made by Gwen Westerman, Sisseton Wahpeton Oyate (Dakota), 2014