Rachel Hill
Rachel was born May 21, 1881, at the Hill's Ninth and Canada home in St. Paul.
As a girl and young woman, Rachel was described as quiet and dignified. She excelled at sewing, dressmaking, and embroidery. She also worked in the gardens at the Hill House and did charity work. In December 1887 she became very ill with diphtheria.
Rachel attended Visitation Academy in St. Paul until 1896, when she and her sister Ruth were sent to Miss Peebles and Miss A. K. Thompson's French and English Boarding School on East 57th Street in New York City. In 1898 Rachel and Gertrude started at Miss Spence's School for Girls at 6 West 48th Street. Rachel graduated in 1900.
In January 1913 Rachel married physician Egil Boeckmann, who had been a football hero for the University of Minnesota; he scored the touchdown that tied the first "Little Brown Jug" game between Minnesota and Michigan. Egil's father, Dr. Eduard Boeckmann, was a St. Paul physician and surgeon who founded the Ramsey County Medical Society. The wedding took place in the drawing room at the Hill House (see Rachel's wedding dress, now part of the MNHS Collections).
The Boeckmanns lived at 505, 404, and 421 Summit Avenue until they built a home at 366 Summit in 1930. The couple also had a home in Dellwood, Minnesota. They stayed closely connected to James J. and Mary T. Hill, and lived at the Hill House from 1919-1922 during the last years of Mary Hill's life when she was ill.
Rachel hired the photographer who took interior photographs of much of the Hill House before the property was given to the Archdiocese of St. Paul in 1925.
Rachel and Egil had two daughters, Mary, born in 1914, and Gertrude, born the following year.
The Boeckmanns were members of the Jekyll Island Club, and in 1920 Mary Hill gave Rachel the San Souci apartment originally owned by James J. Hill. They continued to visit Jekyll into the 1930s and 1940s.
Egil Boeckmann died in 1955, and Rachel died in her St. Paul home on July 30, 1967, the last surviving child of James and Mary Hill.
Rachel made a bequest to the James J. Hill Reference Library and left her Summit Avenue home to Saint Thomas College (now the University of Saint Thomas). Rachel's philanthropy included several Catholic institutions, and after her death, a portion of her estate was left to various churches, hospitals, and other religious and charitable organizations.
She, along with two of her sisters, funded the construction of the Church of Saint Mary of the Lake in White Bear, Minnesota. A bequest by Rachel's daughter Gertrude provided a major endowment for the James J. Hill House.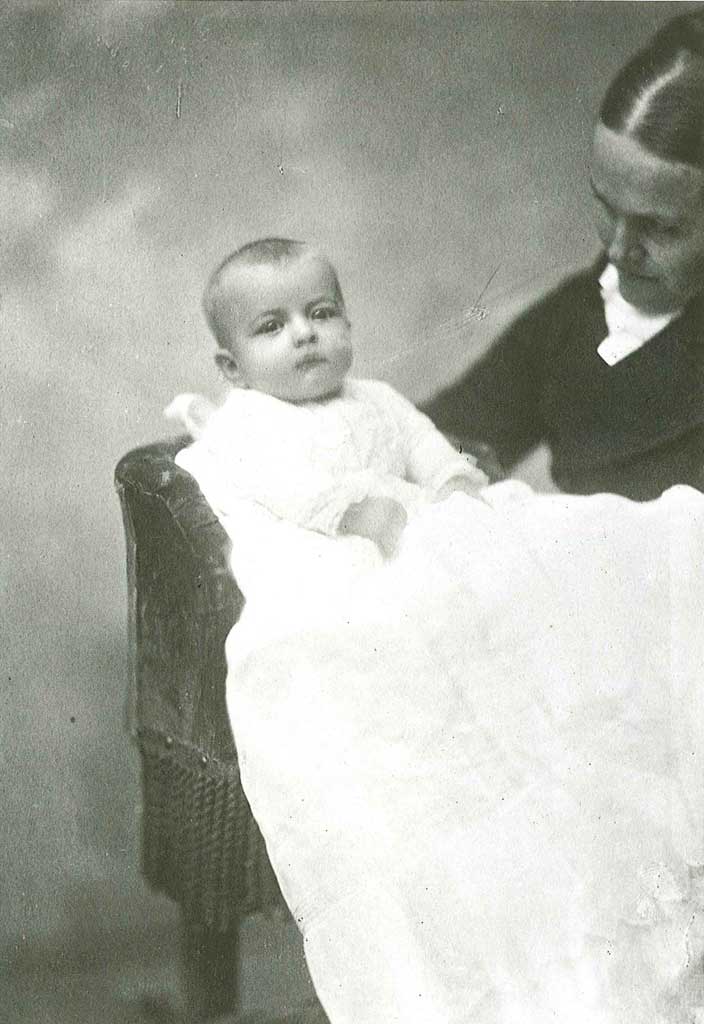 Mary T. Hill holding baby Rachel, ca. 1881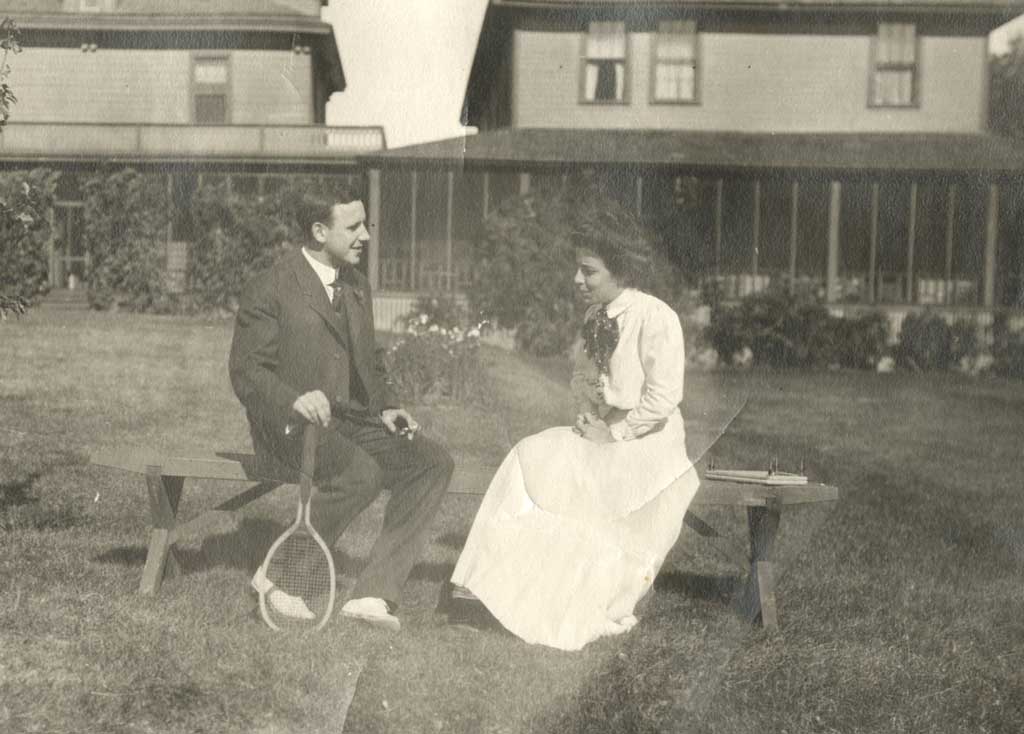 Egil Boeckmann and Rachel Hill at North Oaks Farm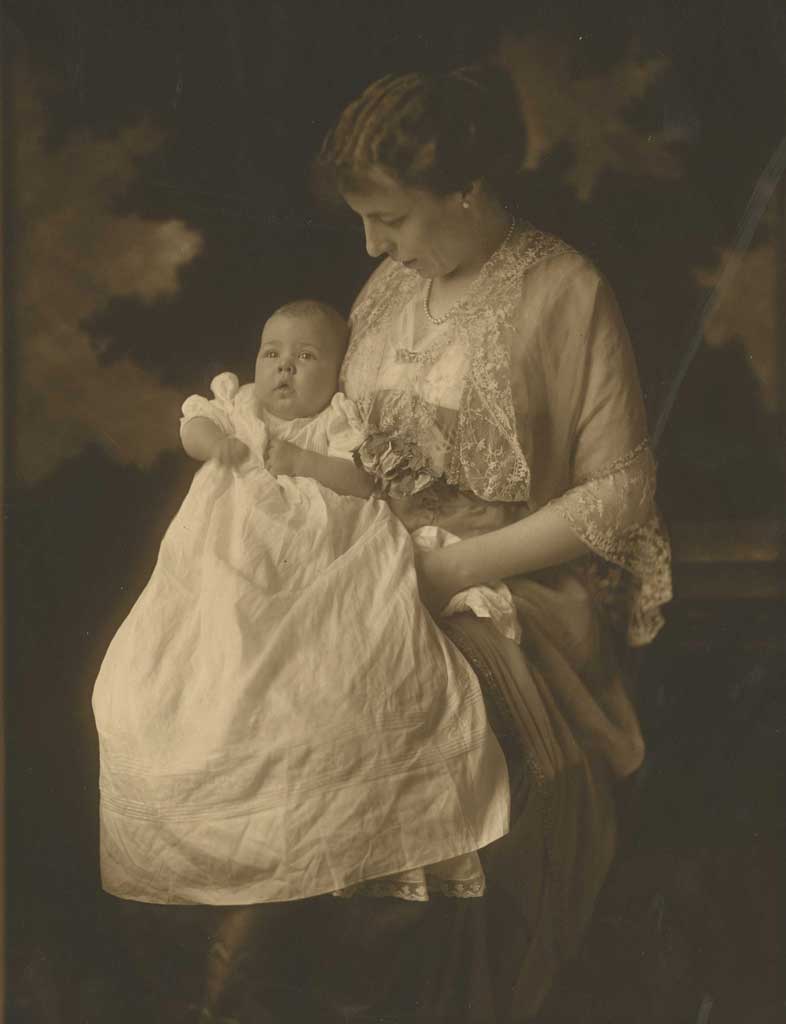 Rachel Hill Boeckmann and Mary Boeckmann, 1914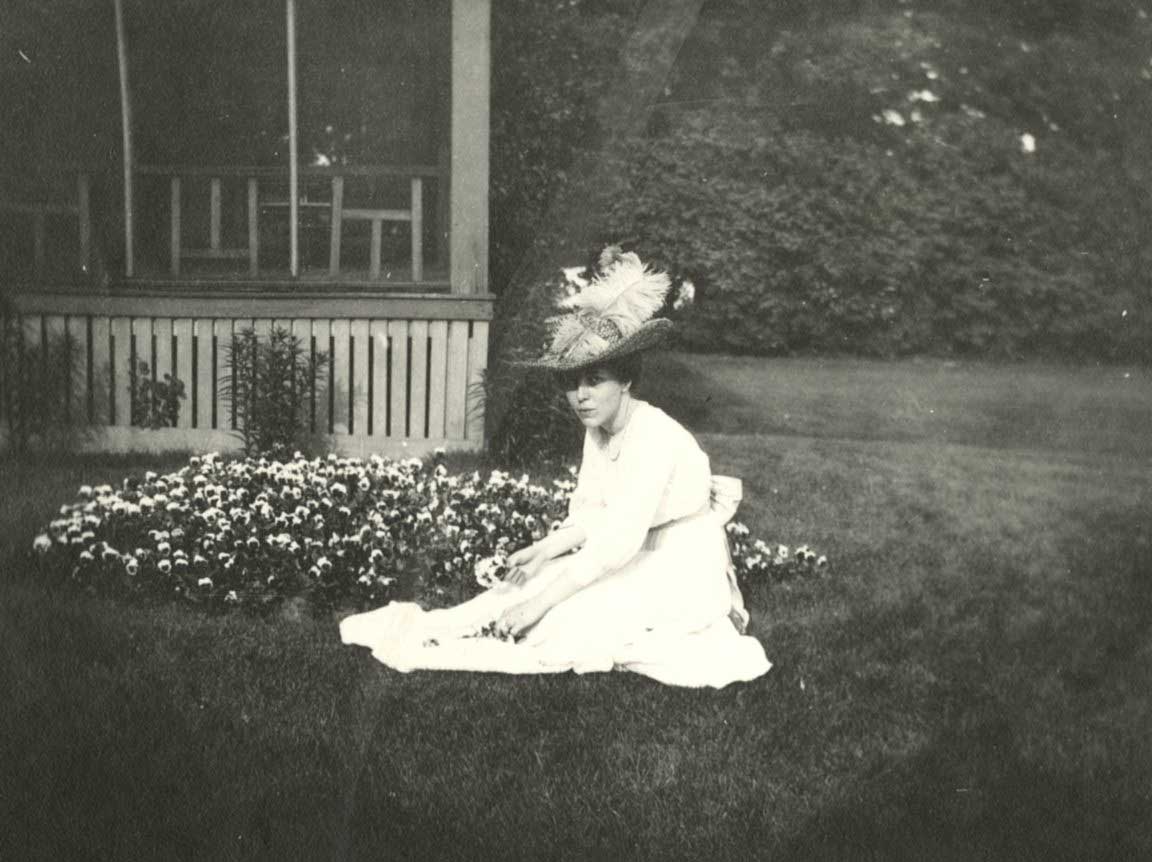 Rachel Hill at North Oaks Farm