Clara Hill
Clara Ann was born at the Hill's Ninth and Canada cottage in the Lowertown neighborhood of St. Paul on December 4, 1873.
Clara was baptized by Father Caillet on January 11, 1874. Accounts describe young Clara as shy, petite, and not strong.
Mill Adams was Clara's kindergarten teacher at the family's house in 1878-79. Clara may have been tutored at home for several years, but between 1885-1890 she attended Visitation Convent Academy in St. Paul with her younger sisters Charlotte and Ruth. Photographs from the Ninth and Canada house show Clara playing the piano. In the fall of 1890 the three girls were enrolled at the Misses Ely's School in Brooklyn, New York.
As with their elder brothers at Phillips Exeter Academy, Clara and her sisters had their living expenses paid while at school and afterwards, but received little additional allowance. Accounts for the Hill children were kept at the Great Northern Railway office and by 1900 only $31,000 had been paid to Clara, including all tuitions and at least two European trips.
Described as dignified and reserved, Clara often traveled with her father in his later years and did not marry until after his death. Clara also assumed much of the management of the Hill House as her mother grew older, including interviewing second cook Celia Tauer in 1909.
Clara assisted her mother in charity work and was active in the Visitation alumnae association. She was responsible for the building of the new Visitation Convent in 1913. James J. Hill provided the funding, but Clara was acknowledged as the donor and oversaw much of the planning and construction of the new school in St. Paul.
Clara was in Europe with her younger sister Gertrude and her husband Michael Gavin in the summer of 1914 when World War I began. After returning to St. Paul, she took a leading role in local war relief efforts, raising food and clothing for Belgium. She was later honored for her efforts by King Albert of Belgium.
In 1918 Clara married Erasmus Lindley, a general counsel for the Great Northern Railway, in a wedding at the Hill House. They lived across the street at 251 Summit until after Mary Hill's death. In 1922, the Lindleys moved to New York City, where they had a home at 810 Fifth Avenue and another in Tuxedo Park, New York. The couple did not have any children.
Clara was very involved in the completion of the James J. Hill Center in St. Paul. Her father died in 1916 before the library was finished, so Clara, her brother Louis, and their mother made most of the decisions on the interior finishing, mission of the institution, and even book selection. Clara continued this interest throughout her life, making gifts of many family materials and collection additions to the library.
At the end of her life, Clara recorded much of the early history of James J. and Mary T. Hill, but she died on January 1, 1947, before the manuscript was completed. Clara's travel diaries describe her European trips at the turn of the century. Original materials can be found in the Minnesota Historical Society collections.
Clara was Catholic, and much of her philanthropy was directed toward religious institutions in St. Paul and New York. After her death on January 1, 1947, her estate in Tuxedo Park was given to an order of Catholic nuns.
Clara's funeral mass, held at Saint Ignatius Loyola church in New York City, was attended by 300 priests and 150 nuns and co-celebrated by Bishops Grattan, Tray, and Casey. Erasmus Lindley died in 1957 and is buried next to Clara at Resurrection Cemetery in Mendota Heights, Minnesota.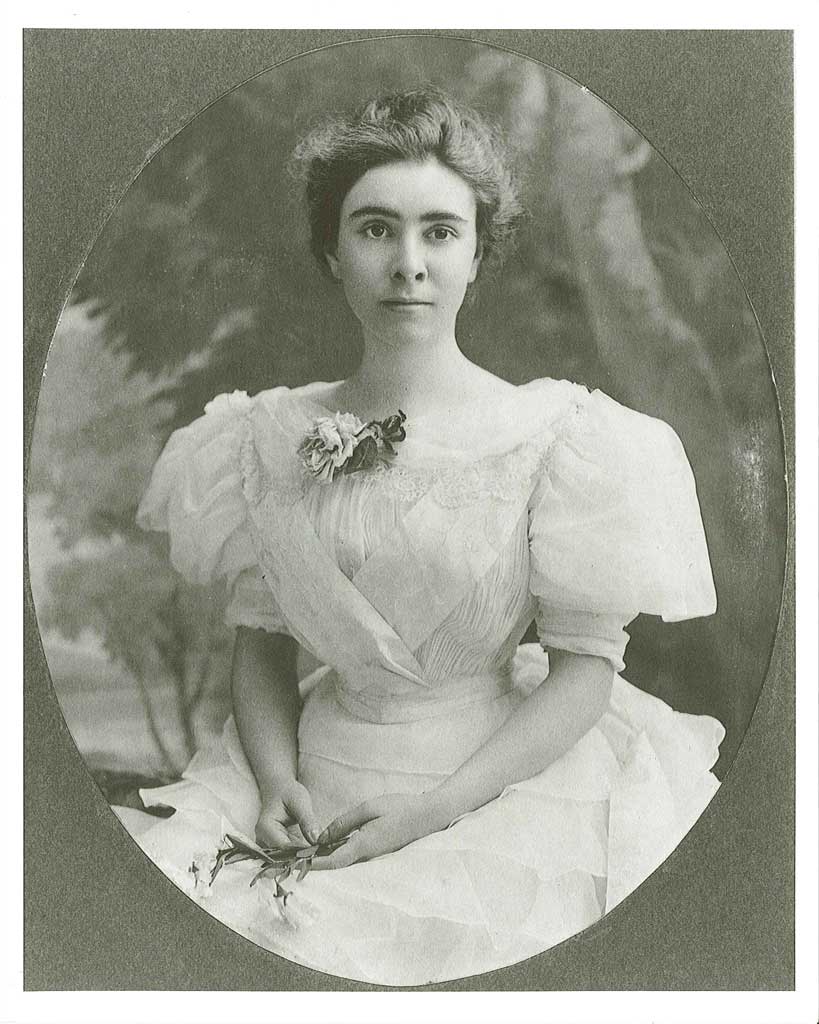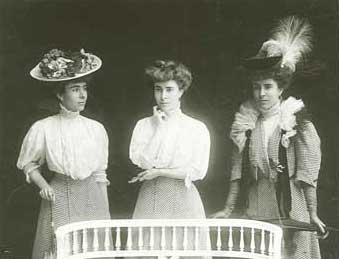 Three views of Clara Hill