Mary Theresa Hill
Mary Theresa Mehegan Hill, wife of James J. Hill, lived in St. Paul from her arrival as a young child in 1850 until her death in 1921.
Early life in New York
Mary T. Hill's father, Timothy Mehegan, emigrated from Ireland to New York City in the early 1840s. He opened a tailor shop, and in 1844 married Mary McGowan, another Irish immigrant. Their first child was born on July 1, 1846, at their home on Greenwich Street, in New York City's lower West Side. She was christened Mary Theresa a few days later at St. Peter's Catholic Church.
Moving to the Minnesota Territory
Unable to support his family as a tailor, Timothy Mehegan moved his family to Chicago in 1847 where a second daughter, Anna Eliza, was born in 1849. The next year he bought land, sight unseen, near St. Anthony Falls in the newly organized Minnesota Territory. The family arrived in Minnesota on May 21, 1850. Mary always remembered her arrival in Minnesota by putting out a new welcome mat on that date. She noted in her diary, May 21, 1901:
Fifty-one years ago I arrived in St. Paul, then a little village, now a City of nearly two hundred thousand. Then but four hundred I believe – What changes. I was three, not fifty-four, from a little child to a grandmother. St. Paul has the advantage – it still grows.
The land Timothy Mehegan purchased was not good and the family moved to the frontier town of St. Paul. The Mehegan family settled on Bench Street on the Mississippi River bluff, within a block of the log Catholic chapel. Timothy struggled as a tailor and selling real estate. He died unexpectedly on Christmas Eve in 1854.
In 1856 his widow, Mary McGowan Mehegan, married Patrick Mulligan. The family moved to a home at 400 Goodrich Avenue and had two daughters, Sarah and Nellie. Mary and her sister, Anna Eliza, attended the fledgling St. Joseph's Academy in St. Paul, and their names are listed in the roll of the first class when the school opened in 1851.
Meeting James
In the early 1860s Mary was working as a waitress at the Merchants Hotel, located close to St. Paul's bustling lower levee. In the hotel dining room she met James J. Hill, who often ate his meals there because it was close to his workplace at Borup and Champlin. The couple fell in love and became engaged in June 1864, with friend Father Louis Caillet counseling Mary, "Your life may not be an easy one, but you must continue to educate yourself to be his companion." Hill and his friends gathered the money needed to send Mary to finishing school in Milwaukee.
At the convent of St. Mary's Institute, founded by the School Sisters of Notre Dame, Mary Mehegan studied French, history, music, and calisthenics, and excelled at needlework, tapestry, crocheting, and knitting. Her daughter Clara later wrote, "In youth she worked for her home and children, in old age she was knitting for the poor."
Mary stayed in Milwaukee for three years. Fortunately, James' business interests often took him to Chicago and he made a point of stopping in Milwaukee for long walks with his fiancée, chaperoned by one of the sisters.
Marriage and children
On August 19, 1867, James and Mary were married in a simple ceremony in the parlor of Bishop Grace's home in St. Paul, since James was not Catholic. Father Oster officiated, Sandford Newell was best man, and Mary's family were the only others attending. The bride wore a light blue-gray dress. The couple honeymooned in Milwaukee and returned to a modest house on Pearl (later Grove) Street in the Lowertown area of St. Paul.
Mary Hill was petite, attractive, intelligent, industrious, and devout. Quieter and more introverted than her husband, she fulfilled her expected roles of wife and mother. She and James had 10 children between 1868 and 1885, so for almost 20 years Mary was either pregnant or attending to a newborn. Katherine Theresa, or "Katie" as she was called, died in infancy in 1876, but all of the other children grew to adulthood and married.
Mary raised the children with assistance from nursemaids and governesses. In later years she was often visited by her grandchildren, some of whom lived periodically at the Hill House.
Public life and charity work
Mary's entertaining usually related to charity work, receptions for visiting Catholic dignitaries, family celebrations such as the children's coming out parties and weddings, civic functions, or dinners associated with Hill's business. She enjoyed attending the theater and opera when there were performances in St. Paul and, in later years, attended the Metropolitan Opera in New York City.
Mary was a great reader, letter writer, and diarist. Some of her letters, diaries and other records have been saved in the Mary T Hill Manuscripts Collection. Mary's calling card stated that she was "at home" on Tuesday afternoons, and she received many friends and neighbors in the music room at the Hill House. These calls were dutifully returned and often recorded in her diary. Her social circle was defined by her family, old friends, her husband's business associates, and her religion.
Mary's charity work was privately directed, often through Catholic institutions such as Saint Mary's Church, the Good Shepherd Sisters, and the Little Sisters of the Poor. During World War I she participated in the war effort by purchasing Liberty Bonds in significant amounts, and knitting wool socks, sweaters, and helmet liners for the Red Cross and delivering these to Fort Snelling.
Houseman Axel Johnson remembered delivering groceries to the poor on Mary's behalf: "She ran her own welfare agency from her sitting room," he recalled. Mary also began a sewing class on Saturdays in 1900, although it is unclear from her diaries who attended and taught these classes.
Home life
Mary was responsible for managing the various households the family maintained over the years. She hired and supervised a servant staff of about 10 women at the Hill House, plus a few others at the family's North Oaks farm. Pantry maid Clara Hasslen Lindgren remembered Mary Hill as a "wonderful housekeeper — devoted to home and church." Mary wrote out the meal plans or menus for the cooks, prepared certain dishes herself (Floating Island dessert, jams, jellies, preserves, even winemaking), and took great care with linens, bedding, and family clothing.
Later years
Mary's health was strong in her younger days, but as early as 1870 she suffered from wracking coughs and bronchitis. In the early 1880s she was diagnosed with tuberculosis or a "consumptive condition" and often spent part of the winter in the South.  
After James Hill's death in 1916, Mary continued her routine of travel to New York City in the winter and then on to her Jekyll Island home in Georgia. The Hills' home in New York was sold in 1917, but Mary leased an apartment on Park Avenue. She had children and grandchildren in New York and often family members accompanied her to Jekyll Island. Her days in Minnesota were spent on Summit Avenue and at the North Oaks farm where she usually lived from late spring until early fall.
In the years following her husband's death, Mary actively managed her financial affairs. She helped with details surrounding the completion of the James J. Hill Reference Library in St. Paul and contributed to its endowment. Mary arranged trusts for her children, grandchildren and long-time servants. She created trusts for St. Paul Catholic institutions, which still produce income today. In addition, many of her family trusts had these same institutions as residual beneficiaries.
In acknowledgement of her many gifts to Catholic education, in 1959 the Archdiocese of St. Paul and Minneapolis dedicated a new high school in her honor — Hill High School (now Hill-Murray after merging with Archbishop Murray High School in 1971).
Illness and death
In the fall of 1919 Mary became seriously ill, and although she recovered, her health remained fragile. She still enjoyed automobile rides, visits from friends and family, reading, and knitting, but no longer traveled.
She died of heart failure on November 22, 1921, at the age of 75, and her funeral was held at the Cathedral of St. Paul. Mary was buried alongside her husband at the North Oaks farm. Their remains were later moved to the Hill family plot at Resurrection Cemetery in Mendota Heights, Minnesota.
For further research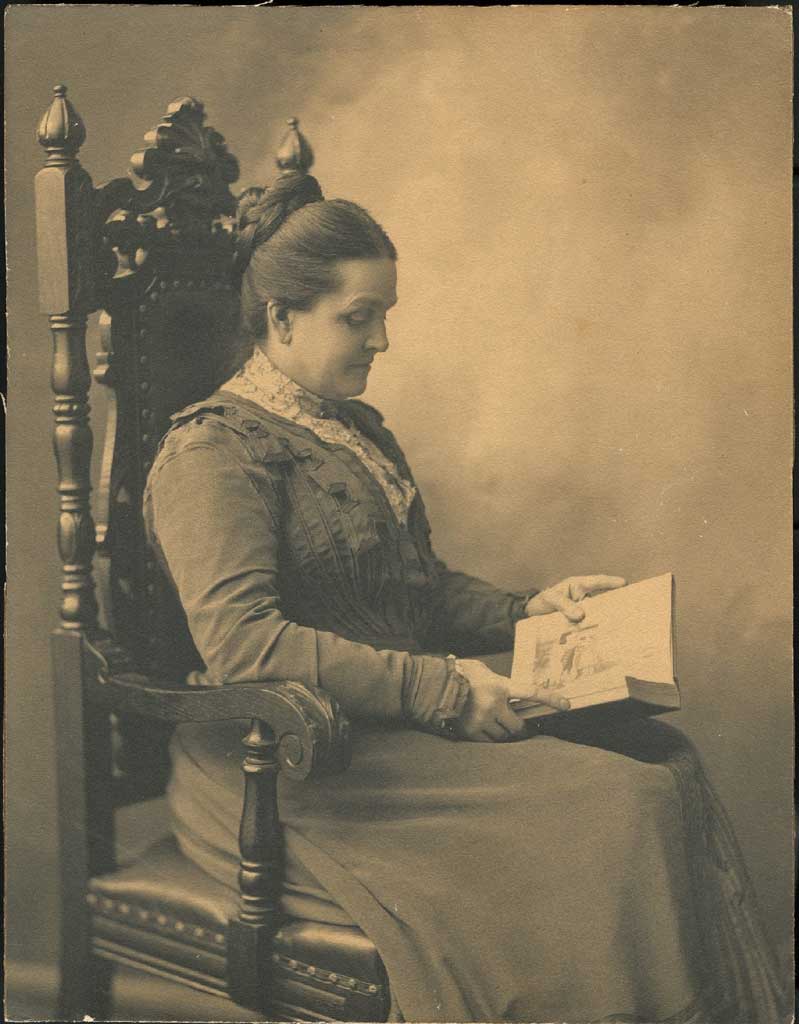 Mary Theresa Mehegan Hill, 1900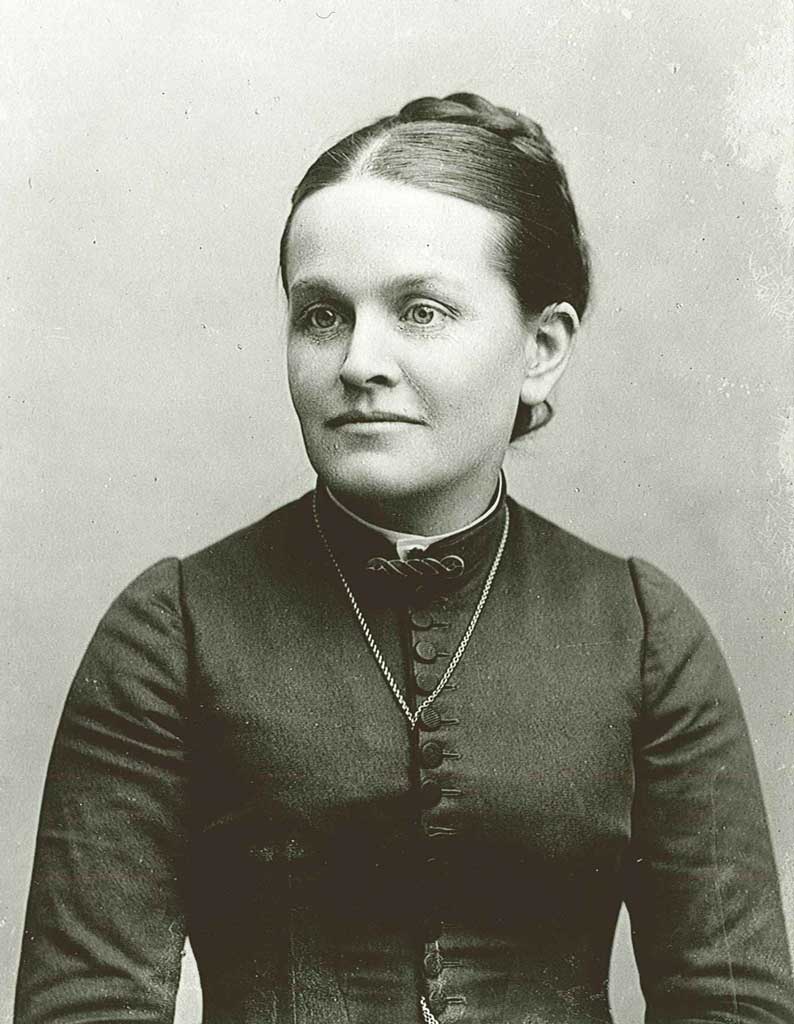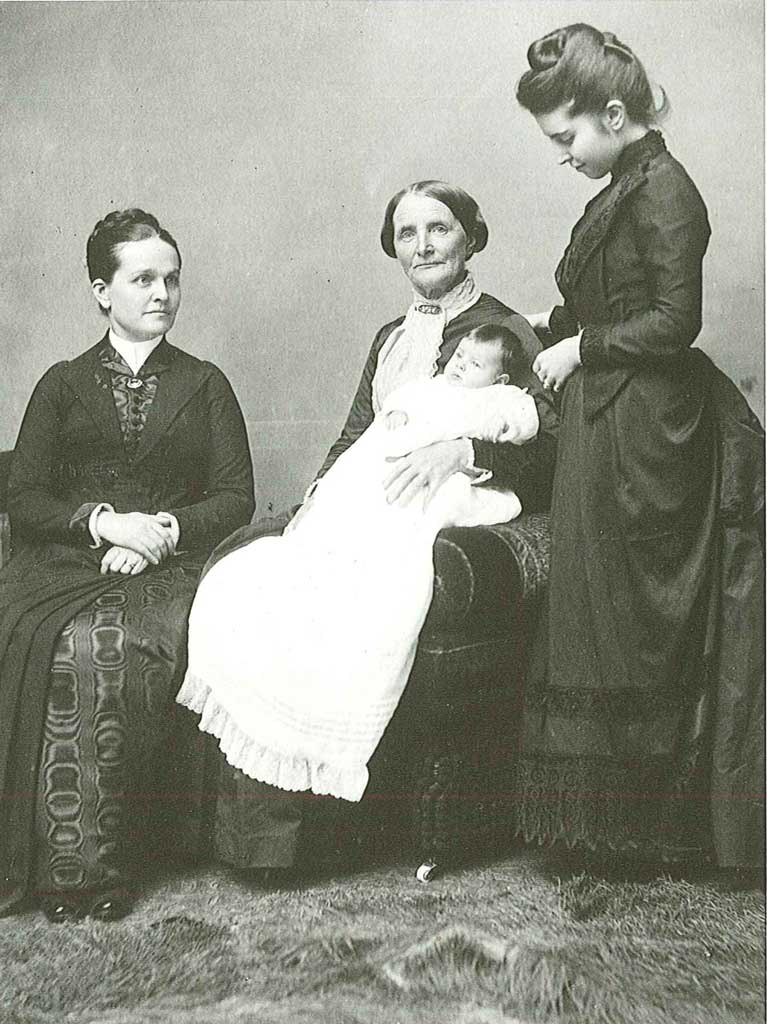 Four generations: Mary Theresa Mehegan Hill, Mary McGowan Mehegan Mulligan, Mary Mendenhall Hill, Mary (Mamie) Hill, ca. 1889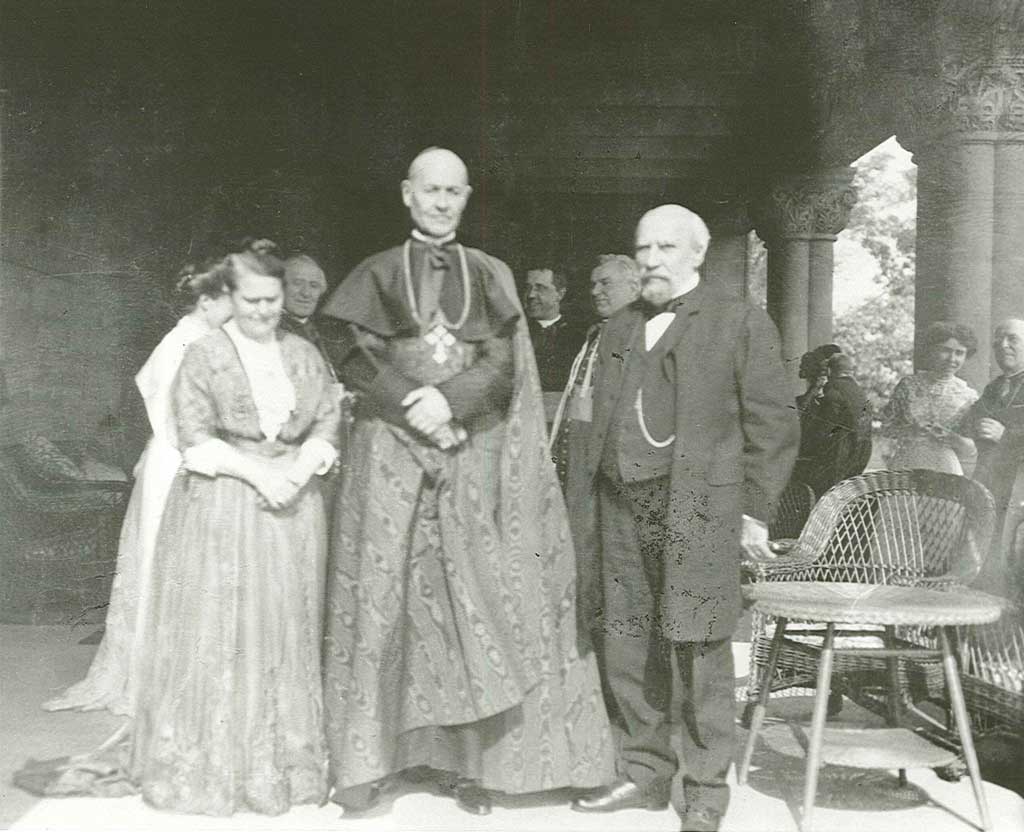 Mary Hill, unknown cleric, and James Hill, ca. 1900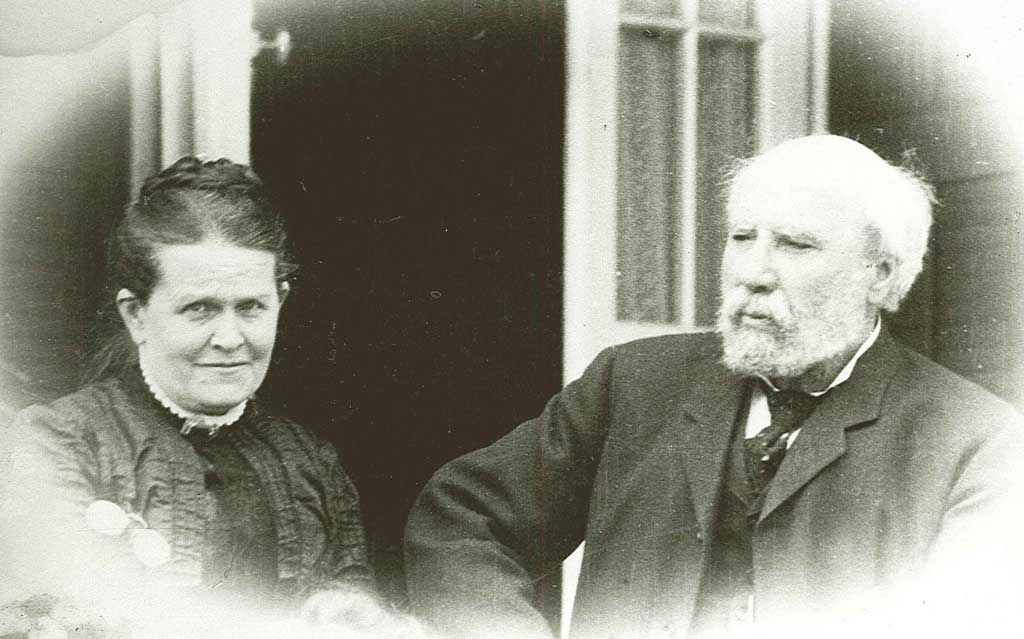 Mary and James Hill, South Carolina, 1906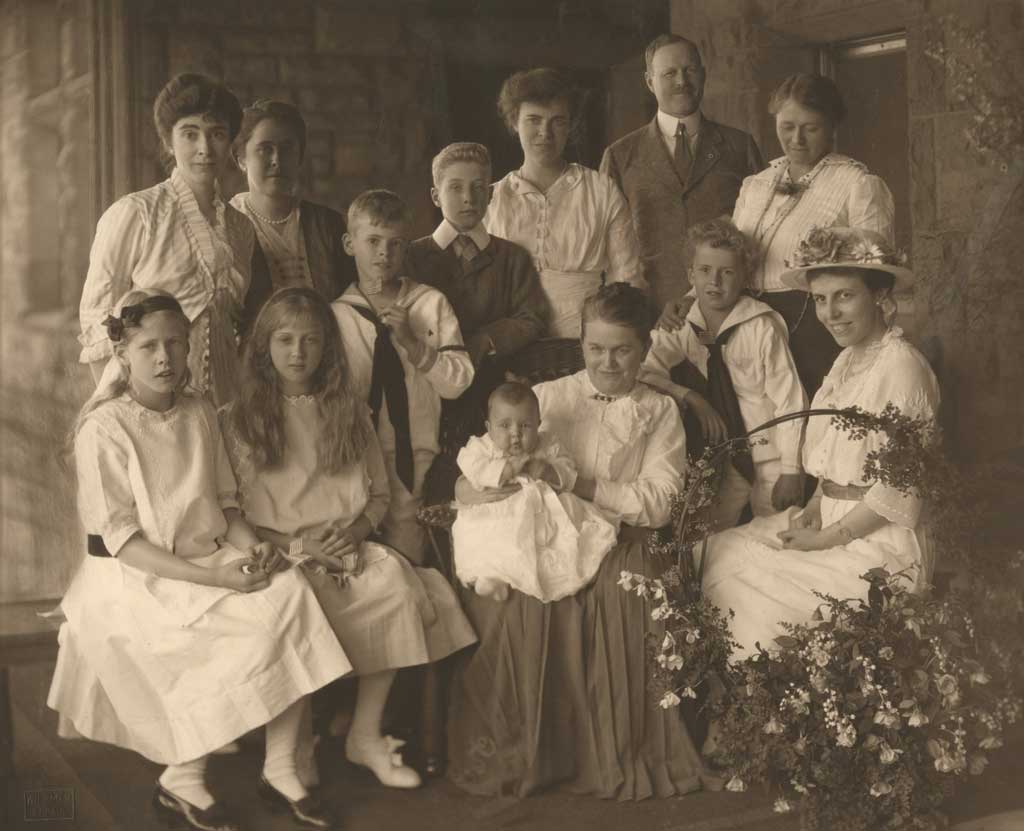 Mary Hill surrounded by family, 1914