Speak up for Minnesota history
Update as of May 20 - Governor Dayton signed the Capital Budget bill today. This means that the Society's Capital Budget requests, including the Oliver Kelley Farm project, have received final approval and will now move forward! Please be sure to thank your legislators and the Governor for their support.
Legislative Update as of May 16, 2014
Capital Budget Bills passed by the Legislature; MNHS requests receive generous funding
Today, the Minnesota House and Senate passed their capital budget or bonding bills, which will next be sent to the Governor for approval. The bills appropriated funds from state general obligation bonds as well as general fund / cash.
The bills contained good news for the Minnesota Historical Society's capital budget requests, which were funded as follows:
Oliver Kelley Farm Historic Site Visitor Center / Revitalization $10.562 million (requested amount)
Historic Sites Asset Preservation $1.44 million
County and Local Historic Preservation Grants $1.4 million
One disappointing piece of the capital budget package is that the request for Historic Fort Snelling Pre-design was not funded, but since revitalization of Historic Fort Snelling is an important strategic priority, we will work to find a way to keep momentum going for this important project.
Finally, the bonding bill contained the final funding piece for the Capitol Preservation project, allowing this important project to move forward.
Please take a moment to thank your legislators and the Governor for their support for these important history projects.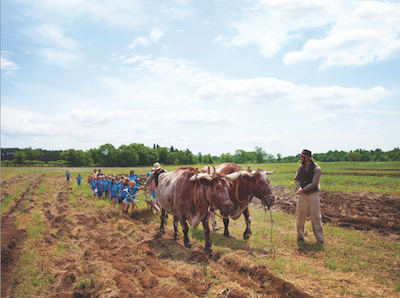 Why it's important for you to speak up for Minnesota history
State funding helps MNHS preserve and share history statewide, through sites and museums, educational programming and our website.
Regardless of the state's economic situation, it's important not to lose sight of MNHS' value to all Minnesotans. Legislators and the governor need to hear from voters that funding MNHS educational and preservation program is a good use of tax dollars.
Whenever you speak up for history, you're making a difference. Effective ways to speak up:
Visit your representative in person
Write a personal letter to your representative
Call your representative
Write a letter to the editor of your local newspaper
Tell your friends and colleagues
Use social media to spread the word about the importance of history
More information about the 2014 Legislative Session
The 2014 Session of the Minnesota Legislature convened on February 25. The main order of business for the session is to pass a capital budget bill, which will preserve the state's existing infrastructure, as well as fund new projects. We need your support to make sure our projects are included in the capital budget bill. The Senate Capital Investment Committee website lets the public learn more about their process for assembling a capital budget or "bonding" bill.
Say Thank You
Legacy Amendment: One of the purposes of the Legacy Amendment's Arts and Cultural Heritage Fund is "to preserve Minnesota's history." Appropriations made in the 2013 session from the Legacy Amendment passed by the voters in 2008 will help preserve history across the state. This will be accomplished through MNHS programs, grants, partnerships and statewide programs. Arts and Cultural Heritage funding for history grants and statewide programs increased compared to the previous biennium. Please send a message to the Governor and legislators thanking them for their support of the Legacy Amendment.
Historic Preservation Tax Credit: In 2010, the Minnesota Legislature passed an incentive for owners of historically significant buildings to preserve these important places. The Historic Preservation Tax Credit has helped create thousands of construction jobs, while preserving our state's most important historic places. The original legislation included a "sunset" of the program after five years. In the 2013 Session, the Legislature recognized the value of this incentive and extended it for another six years. Please thank the Governor and legislators for extending the credit.