2015 Legislative Session
The 2015 Legislative Session convenes on January 6, 2015. The major activity for this year's session will be to complete a budget for the upcoming two year budget period.
For history fans, this includes operating funding from the state's general fund, which supports the Minnesota Historical Society's operating budget, as well as Legacy Amendment / Arts and Cultural Heritage Fund (ACHF) funding for the next two year period. ACHF funding supports history organizations statewide through statewide grants, history programs, and partnerships between history organizations. Visit our Legacy Amendment website for more information on Legacy-funded programs.
Learn more about Legacy activities over the past year in our Legacy annual report (PDF).
The Minnesota History Coalition, an umbrella group of history organizations, is requesting Legacy funds for history project and programs in the next biennium. View a one-page summary of the request (PDF).
History Matters Day at the Capitol
Join fellow history fans for History Matters Day at the Capitol on Presidents' Day, February 16, 2015. With the construction at the Capitol, the focus this year is on individual meetings with legislators to talk about our support for history programs.
 
Meet at the History Center at 10 a.m. for coffee and a training session, then ride our free shuttle bus or walk over to the Capitol to talk with your legislators about why history matters. Free parking provided. These meetings are critical in the effort to secure the continued support for history programs. For help in scheduling an appointment and to RSVP please contact Erik Anderson, erik.anderson@mnhs.org or 612-723-7943.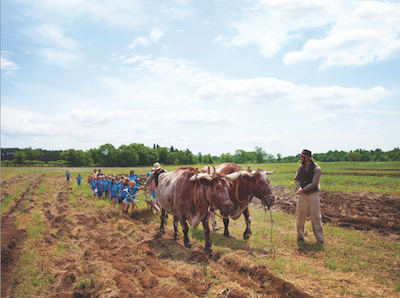 Why it's important for you to speak up for Minnesota history
State funding helps MNHS preserve and share history statewide, through sites and museums, educational programming and our website.
Regardless of the state's economic situation, it's important not to lose sight of MNHS' value to all Minnesotans. Legislators and the governor need to hear from voters that funding MNHS educational and preservation program is a good use of tax dollars.
Whenever you speak up for history, you're making a difference. Effective ways to speak up:
Visit your representative in person
Write a personal letter to your representative
Call your representative
Write a letter to the editor of your local newspaper
Tell your friends and colleagues
Use social media to spread the word about the importance of history