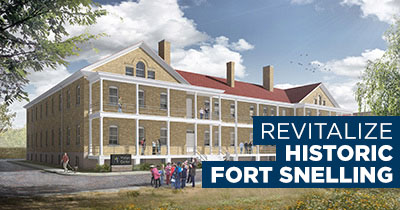 UPDATE (June 14, 2016): Today, Steve Elliott, Director and CEO of the Minnesota Historical Society, spoke in front of the Minnesota House and Senate Capital Investment Conference Committee about Historic Fort Snelling. His testimony included a request for this project to be included in a Special Session Capital Budget Bill. Read the testimony.
Featured MNopedia Article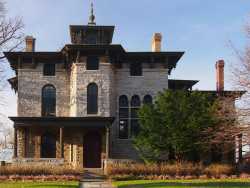 The Burbank-Livingston-Griggs house, the second-oldest on Summit Avenue, was designed for a wealthy transportation entrepreneur by Chicago architect Otis L. Wheelock in 1862. Later, four significant local architects left their mark on the landmark structure.
"A book of dreams and schemes ... a page-turner."
— Albert Lea Tribune