About
The Minnesota Historical Society preserves and makes available a wide range of materials chronicling Minnesota's history and culture. The goals of the Collections Department are to collect and preserve; provide access and interpretation; and engage in education and outreach. This blog is a tool to share these stories and let people know what is happening in the department.
See Collections Up Close Blog Archive
 Subscribe in a reader
Mother's Day - A Man Never Outgrows His Mother

Maurice Masterson of Barnesville, Minnesota, sent this letter to his mother on Mother's Day, 1918, in which he describes how important she is to him. Masterson wrote numerous letters to his mother and father during his time in France. He was killed in action on November 1, ten days before the war ended.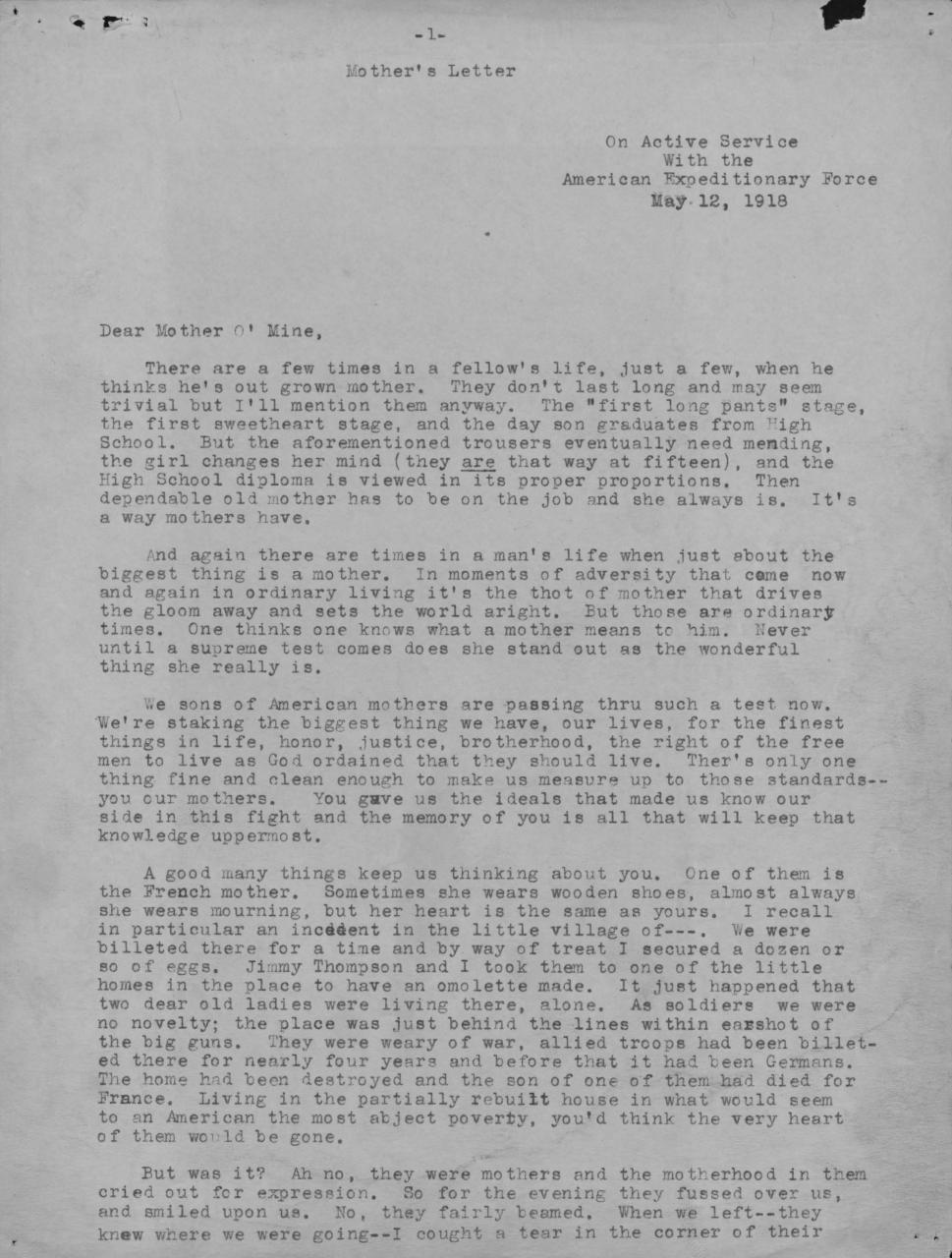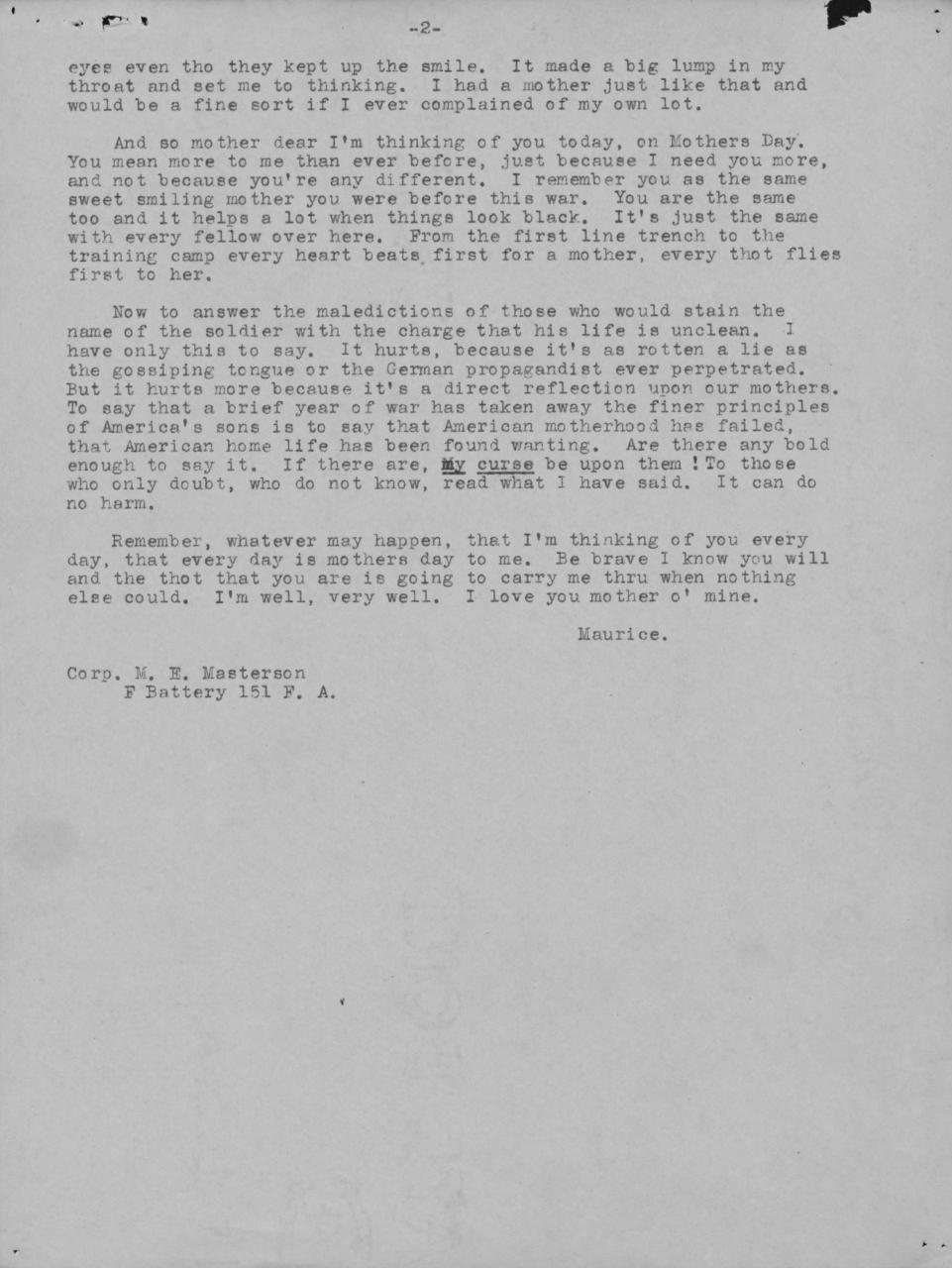 On Active Service
With the
American Expeditionary Force
May 12, 1918
Dear Mother O' Mine,
There are a few times in a fellows life, just a few, when he thinks he's out grown mother. They don't last long and may seem trivial but I'll mention them anyway. The "first long pants" stage, the first sweetheart stage, and the days son graduates from High School. But the aforementioned trousers eventually need mending, the girl changes her mind (they are that way at fifteen), And the High School diploma is viewed in its proper proportions. Then dependable old mother has to be on the job and she always is. It's a way mothers have. And again there are times in a man's life when just about the biggest thing is a mother. In moments of adversity that come now and again in ordinary living it's the thot [sic] of mother that dries the gloom away and sets the world aright. But those are ordinary times. One thinks one knows what a mother means to him. Never until a supreme test comes does she stand out as the wonderful thing she really is. We sons of American mothers are passing thru [sic] such a test now. We're staking the biggest thing we have, our lives, for the finest things in life, honor, justice, brotherhood, the right of the free men to live as God ordained that they should live. [...] And so mother dear I'm thinking of you today, on Mother's Day. You mean more to me than ever before, just because I need you more, and not because you're any different. [...] Remember, whatever may happen, that I'm thinking of you every day, that every day is mothers day to me. Be brave I know you will, andthe thot [sic] that you are is going to carry ,me thru when nothing else could. I'm well, very well. I love you mother o'mine.
Maurice
Corp. M.E. Masterson
F Battery 151 F.A.
Citation: "Masterson, Maurice E." Minnesota Public Safety Commission. Gold Star Roll. Minnesota Historical Society, St. Paul, Minnesota 114.D.4.4F