About
The Minnesota Historical Society preserves and makes available a wide range of materials chronicling Minnesota's history and culture. The goals of the Collections Department are to collect and preserve; provide access and interpretation; and engage in education and outreach. This blog is a tool to share these stories and let people know what is happening in the department.
See Collections Up Close Blog Archive
 Subscribe in a reader
Promoted to Director of Physical Training

Paul Thompson wrote this letter to his sister describing his stay in Italy. He announces that he has been named as the Director of Physical Training for the district of Rome - and expects to have business cards made stating such. He is asking his sister to send viewpoints of the war from the American perspective, (if it is allowed,) as he is curious to hear how those who are not fighting in the war feel about it.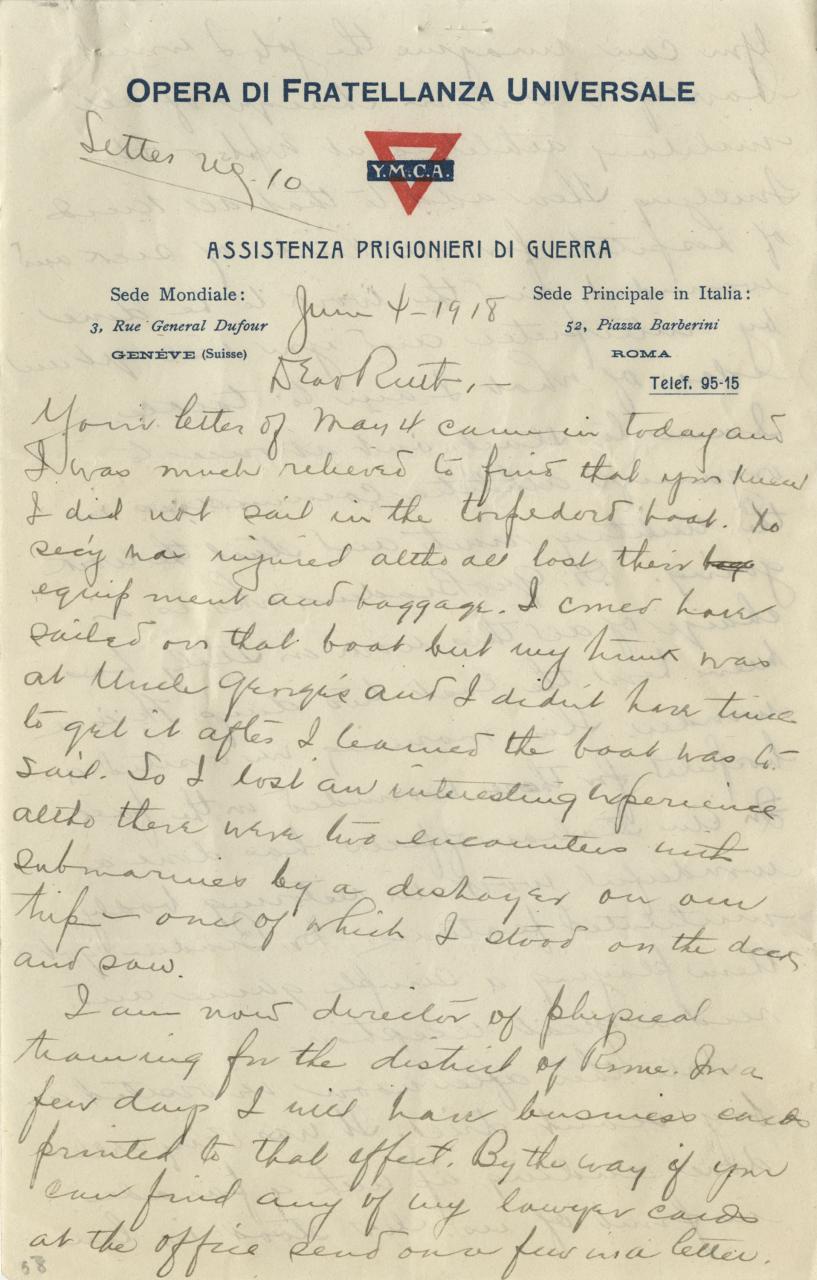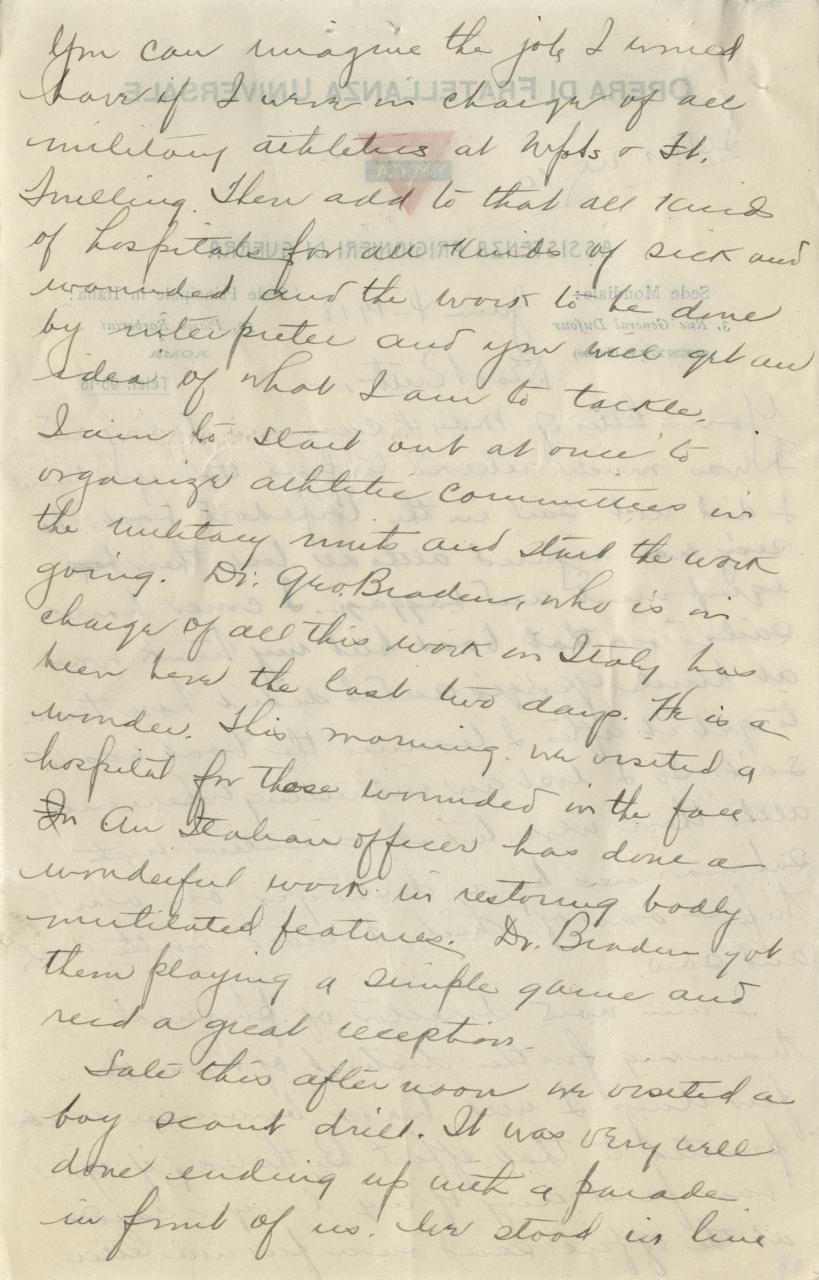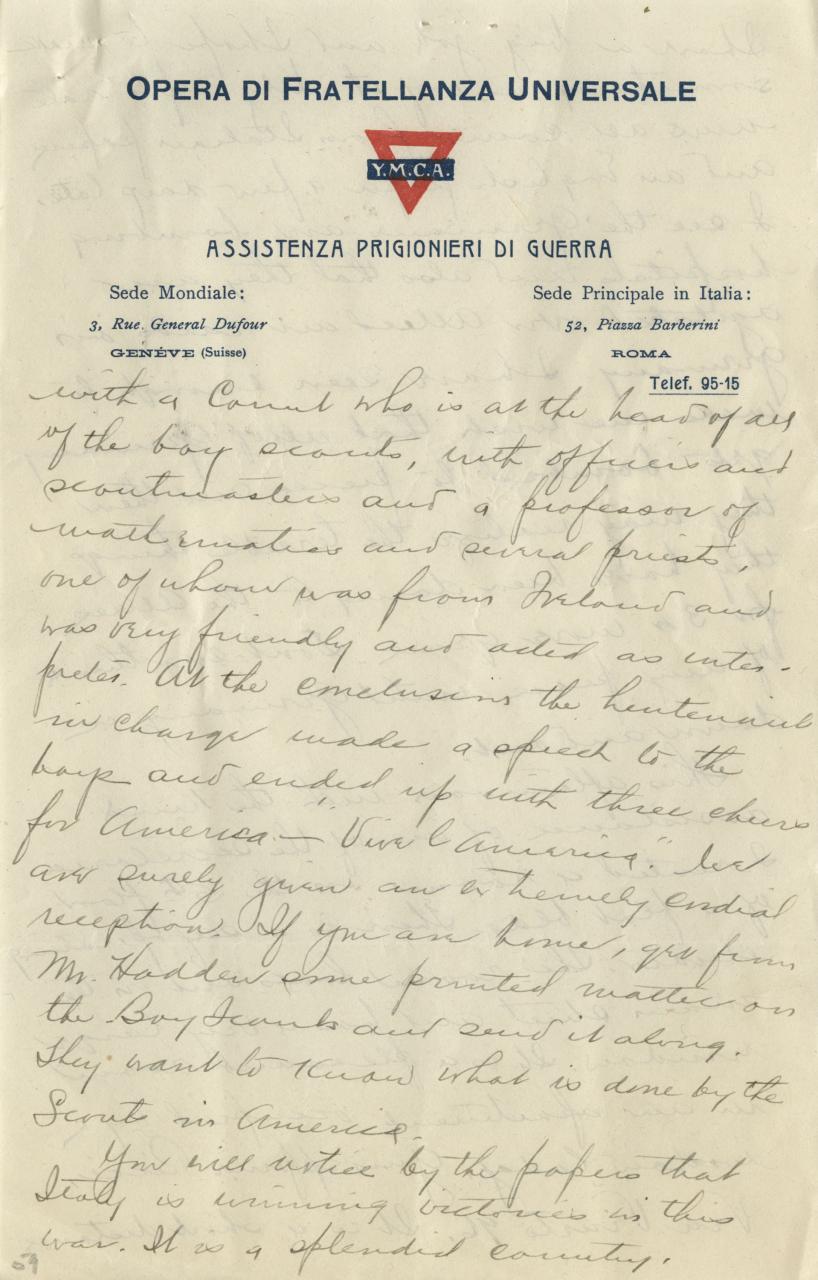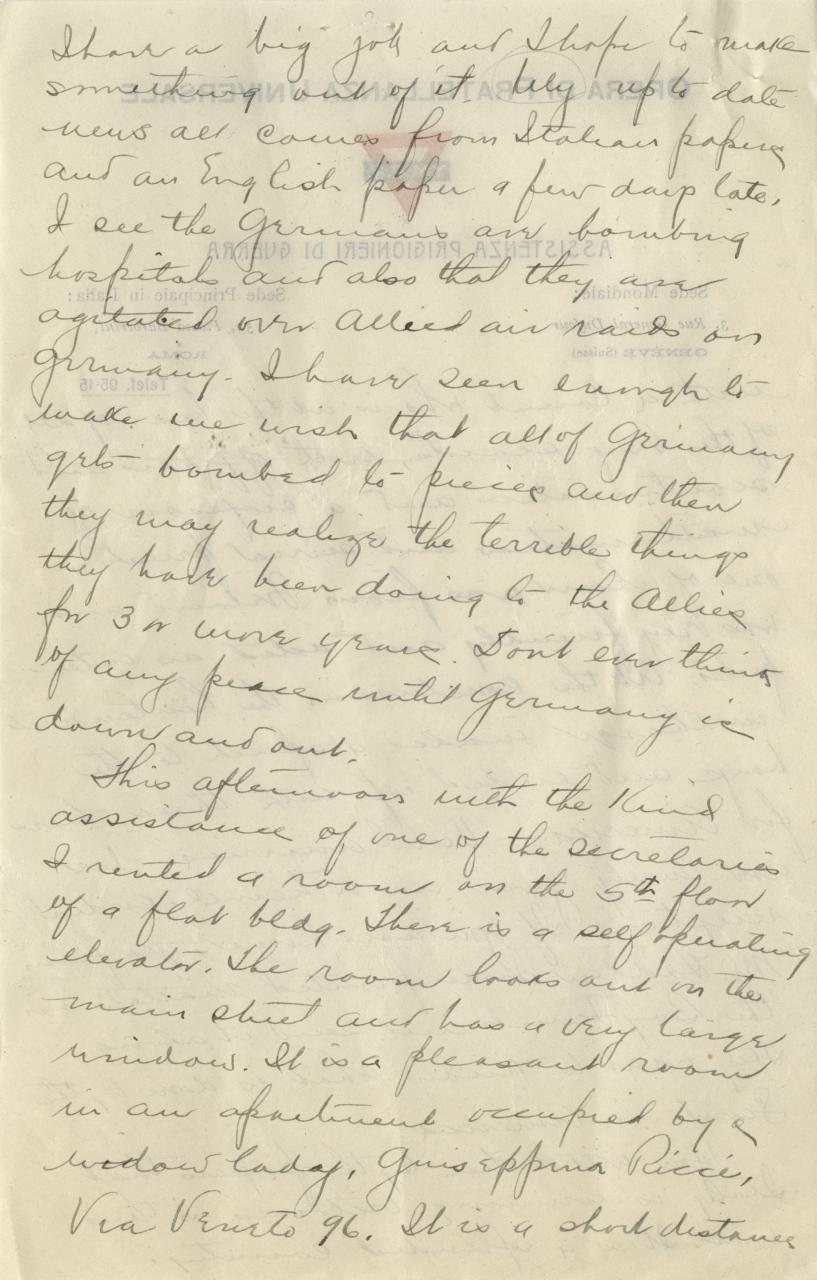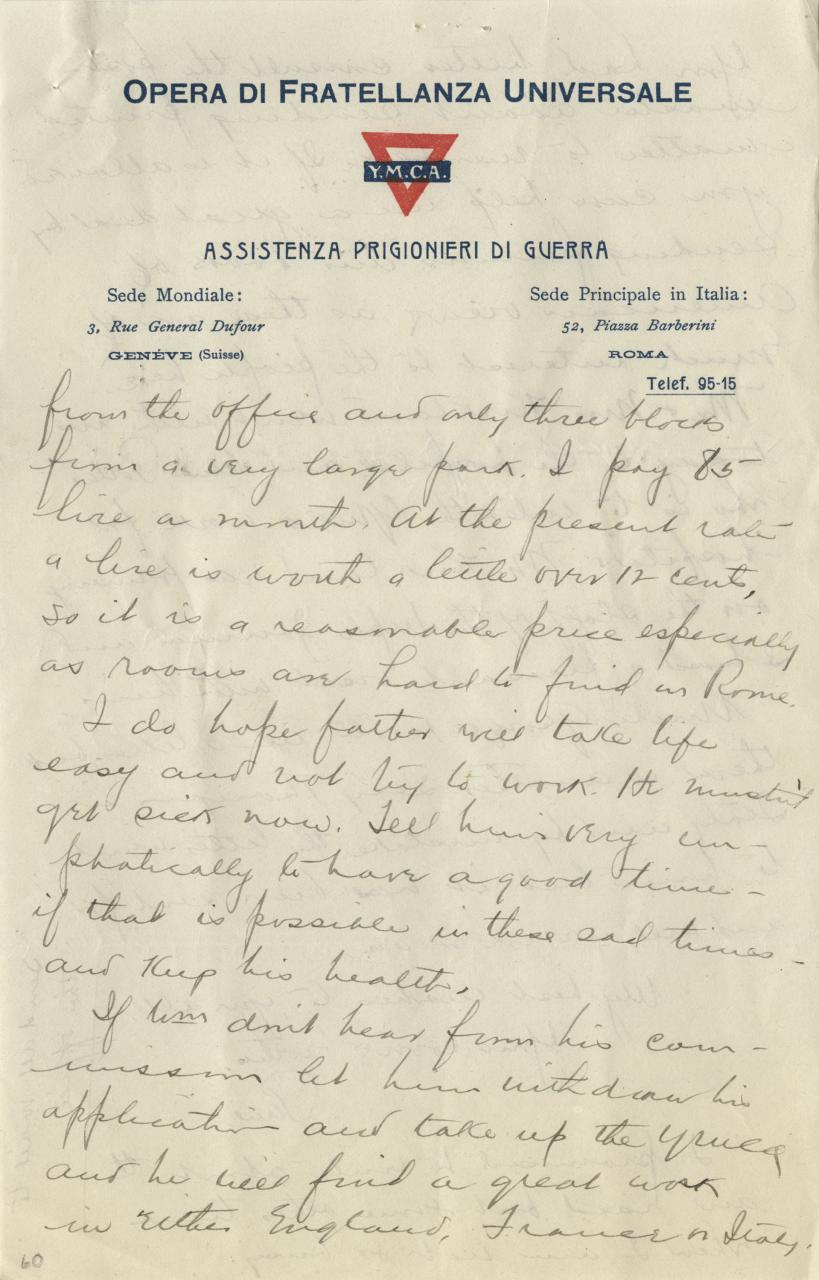 June 4-1918
Dear Ruth,
Your letter of May 4 came in today and I was much relieved to find that you knew I did not sail in the torpedoed boat. [...] I could have sailed on that boat but my trunk was at Muele Ge guie [sic] and I didn't have time to get it after I learned the boat was to sail. So I lost an interesting experience altho there were two encounters with submarines by a destroyer on our trip - one of which I stood on the deck and saw. I am now director of Physical Training for the district of Rome. In a few days I will have business cards printed to that effect. [...] You can imagine the job I would have if I were in charge of all military athletics at Mpls & Ft. Snelling. Then add to that all kinds of hospitals for all kinds of sick and wounded and the worst to be done by interpreter and you will get an idea of what I am to tackle. I am to start out at once to organize athletic committees in the military units and start the work going. [...] You had better consult the postmaster about sending printed matter to me here. If it is allowed you can help me a great deal by sending pictures and books of American views as these are of much interest to the people here. [...]
My best wishes to you all.
Your loving brother,
Paul
Citation: Paul Thompson Papers. Minnesota Historical Society, St. Paul, Minnesota. A/T475 4/19-8/19