About
The Minnesota Historical Society preserves and makes available a wide range of materials chronicling Minnesota's history and culture. The goals of the Collections Department are to collect and preserve; provide access and interpretation; and engage in education and outreach. This blog is a tool to share these stories and let people know what is happening in the department.
See Collections Up Close Blog Archive
 Subscribe in a reader
A Soldier's Thoughts on the End of the War

In this letter home Raymon Bowers gives his opinions on the future and length of the war, saying he is convinced that the Allies will soon strike the final blow and that will be the beginning of the end of the war. Despite this conviction, he is prepared to remain in France for some time, as it is best to expect a long stay and be relieved if it is cut short. Bowers also mentioned that several of his fellow soldiers plan on remaining in France after the war, as they expect it will be easier to find work in Europe than in America.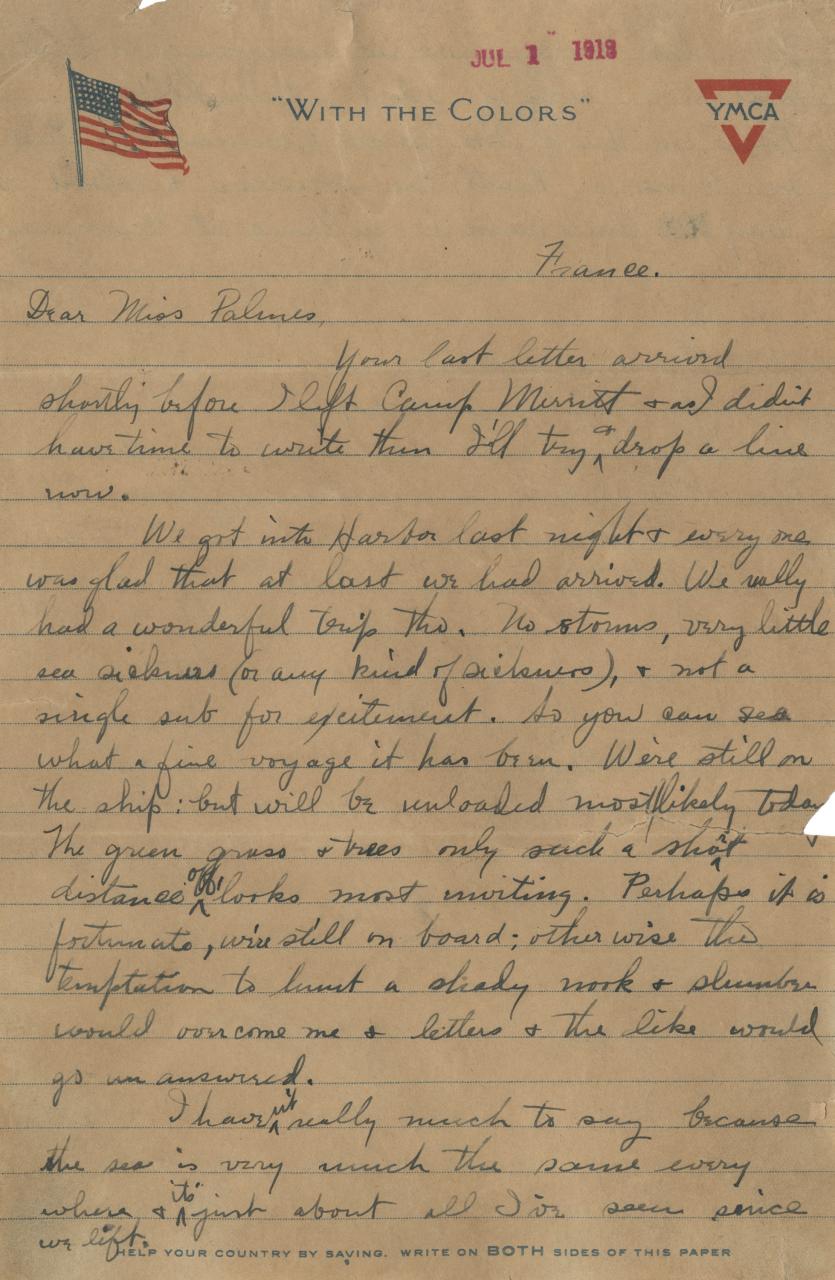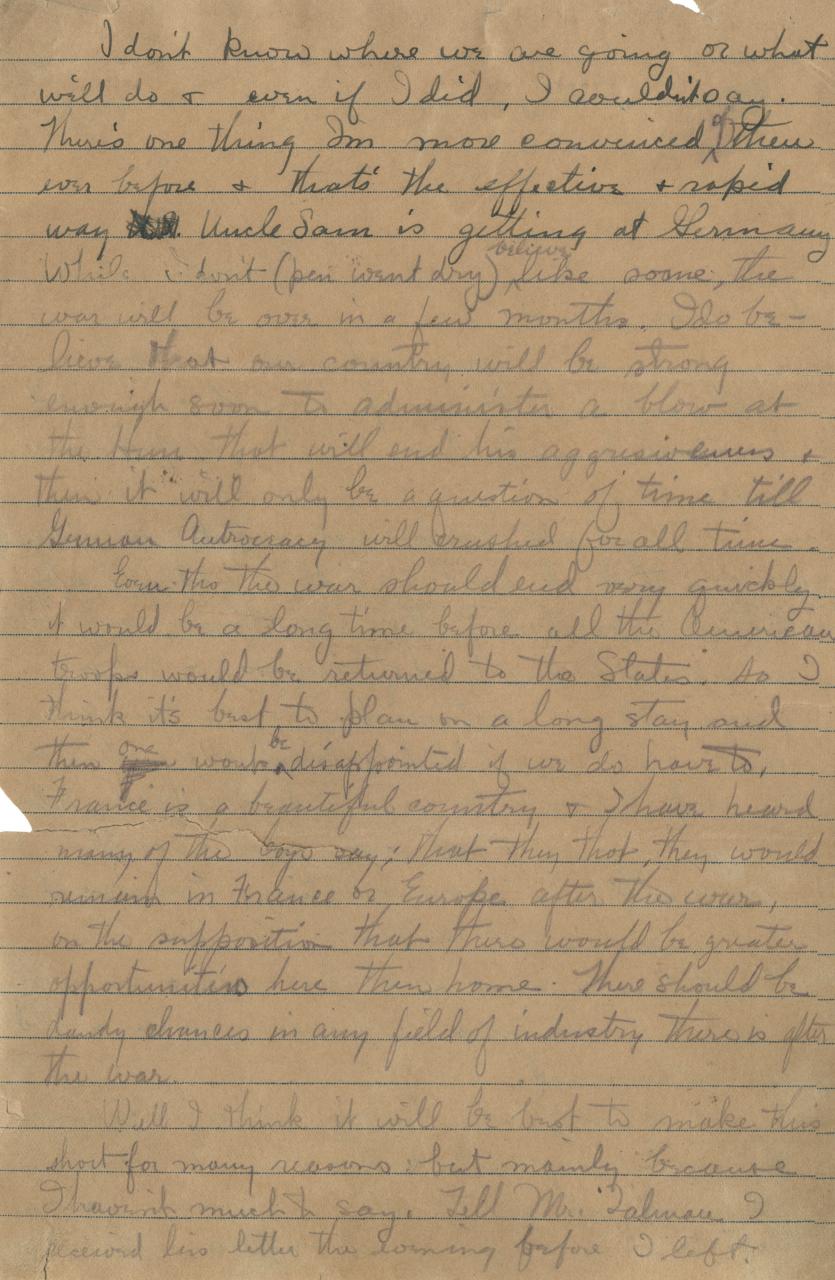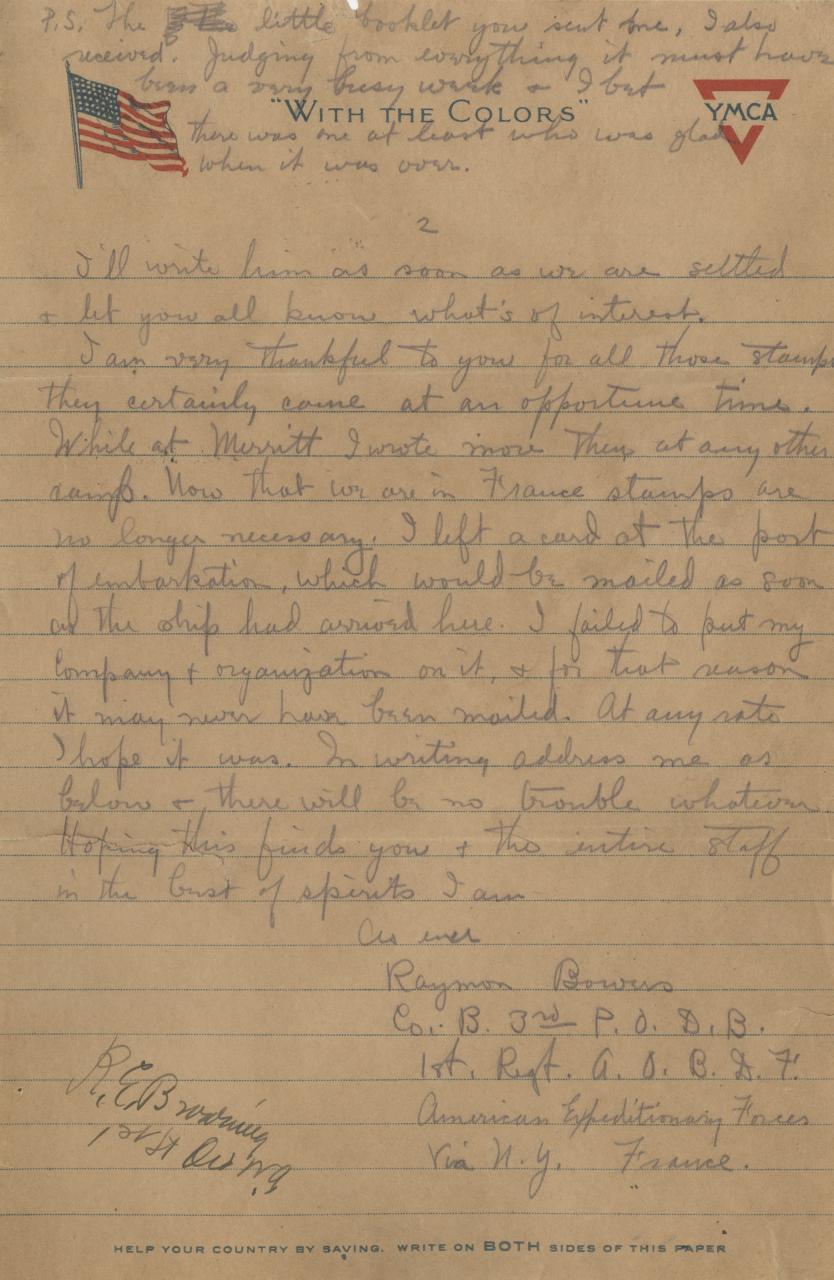 France.
Dear Miss Palmer,
[...] I don't know where we are going or what we will do & even if I did I couldn't say. There's one thing I'm more convinced of then ever before & that's the effective and rapid way Uncle Sam is getting at Germany. While I don't (pen went dry) Believe like some, the war will be over in a few months, I do believe that our country will be strong enough soon to administer a blow at the Hun that will end his aggresiveness [sic] & then it will only be a question of time till Germany Autocracy will crushed for all time. Even tho the war should end very quickly it would be a long time before all the American troops would be returned to the States. As I think it's best to plan on a long stay and then one wont be disappointed if we do have to. France is a beautiful country & I have heard many of the boys say that they that they [sic] would remain in France or Europe after this war on the supposition that there would be greater opportunities here than home. There should be dandy chances in any field of industry there is after the war. [...]
Raymon Bowers
[...] American Expeditionary Forces
Citation: Raymon Bowers Papers. Minnesota Historical Society, St. Paul, Minnesota. P111