About
The Minnesota Historical Society preserves and makes available a wide range of materials chronicling Minnesota's history and culture. The goals of the Collections Department are to collect and preserve; provide access and interpretation; and engage in education and outreach. This blog is a tool to share these stories and let people know what is happening in the department.
See Collections Up Close Blog Archive
 Subscribe in a reader
"Imagination Cannot Picture the Amount of Wire and Stakes"

Raymond Arvig was from Fergus Falls and enlisted in April of 1917. In a letter written on this date, Arvig told his mother to have lots of "chuck ready" for Christmas dinner because he planned on being home for the occasion, even if he and his buddy had to "lick the whole German army alone." Raymond was incredibly optimistic about the war, and believed it would be over soon. He was killed in action in Soissons, France, on August 30, 1918.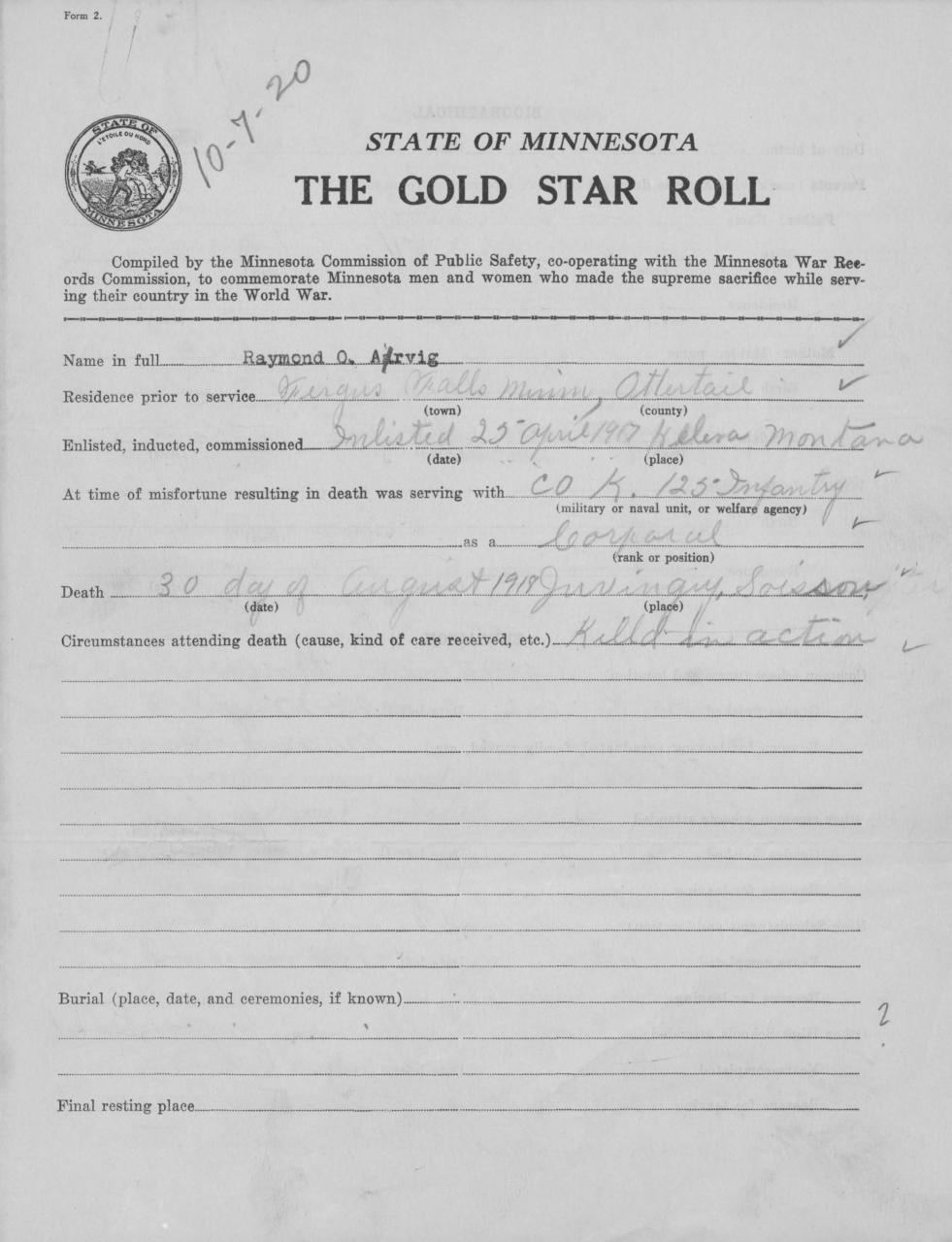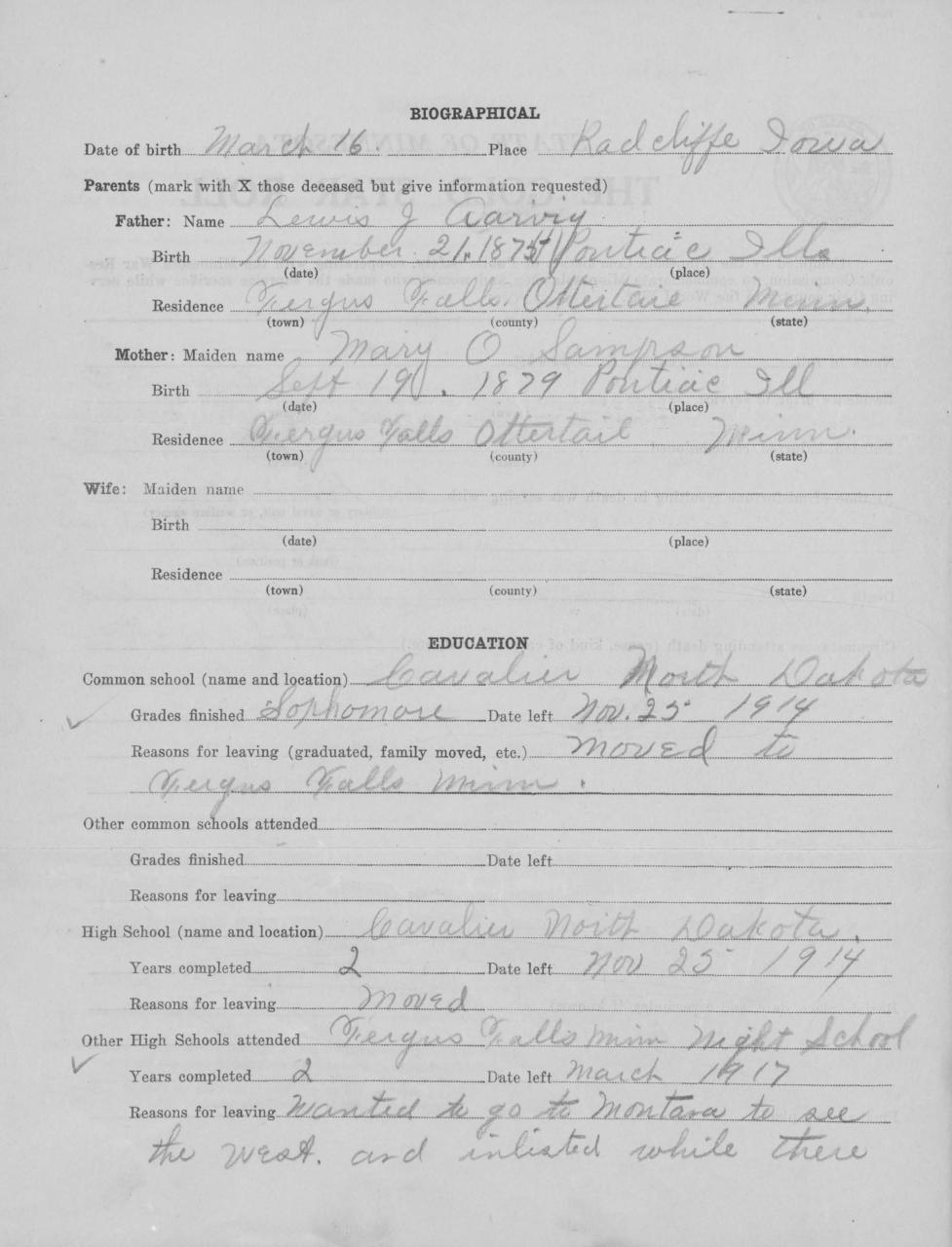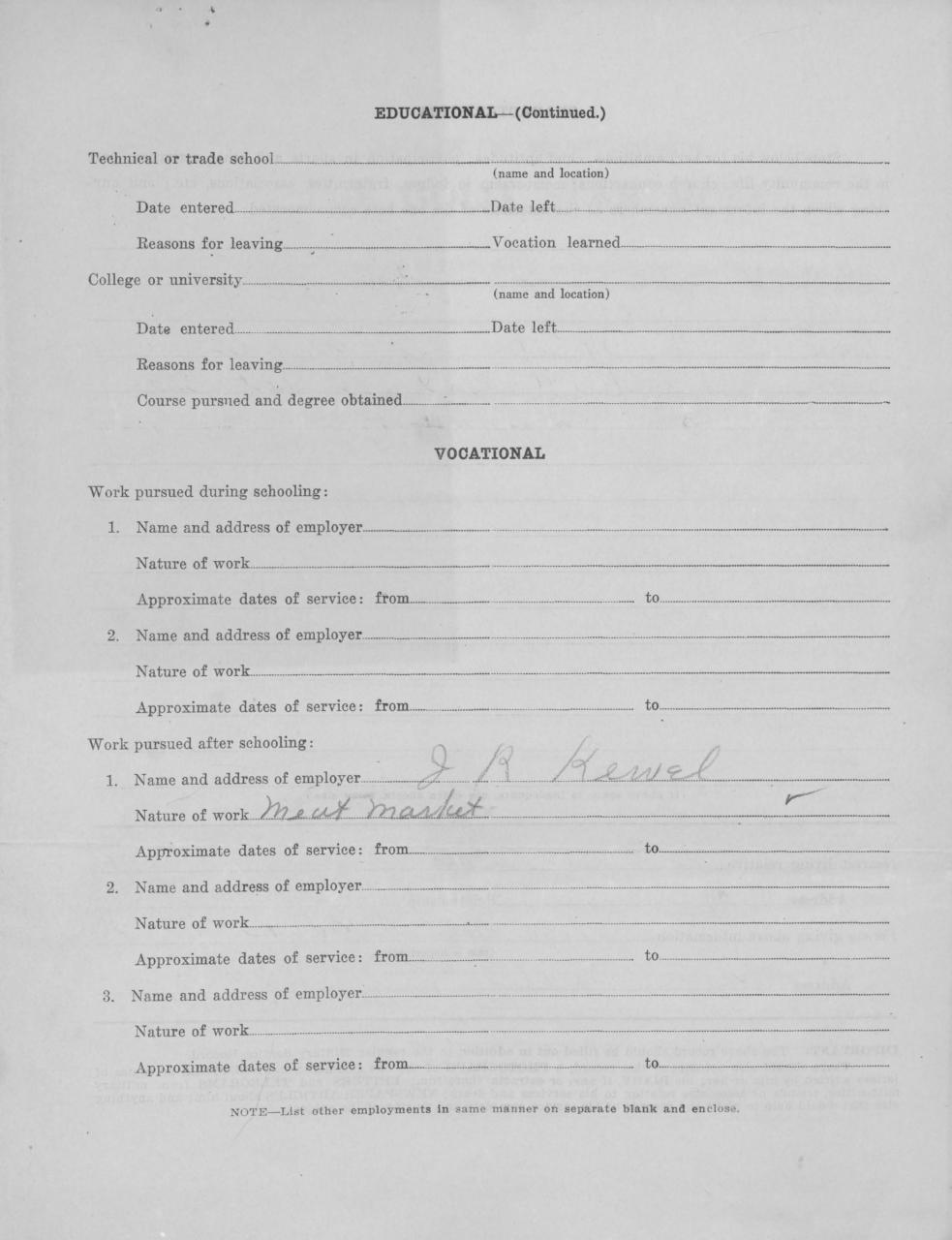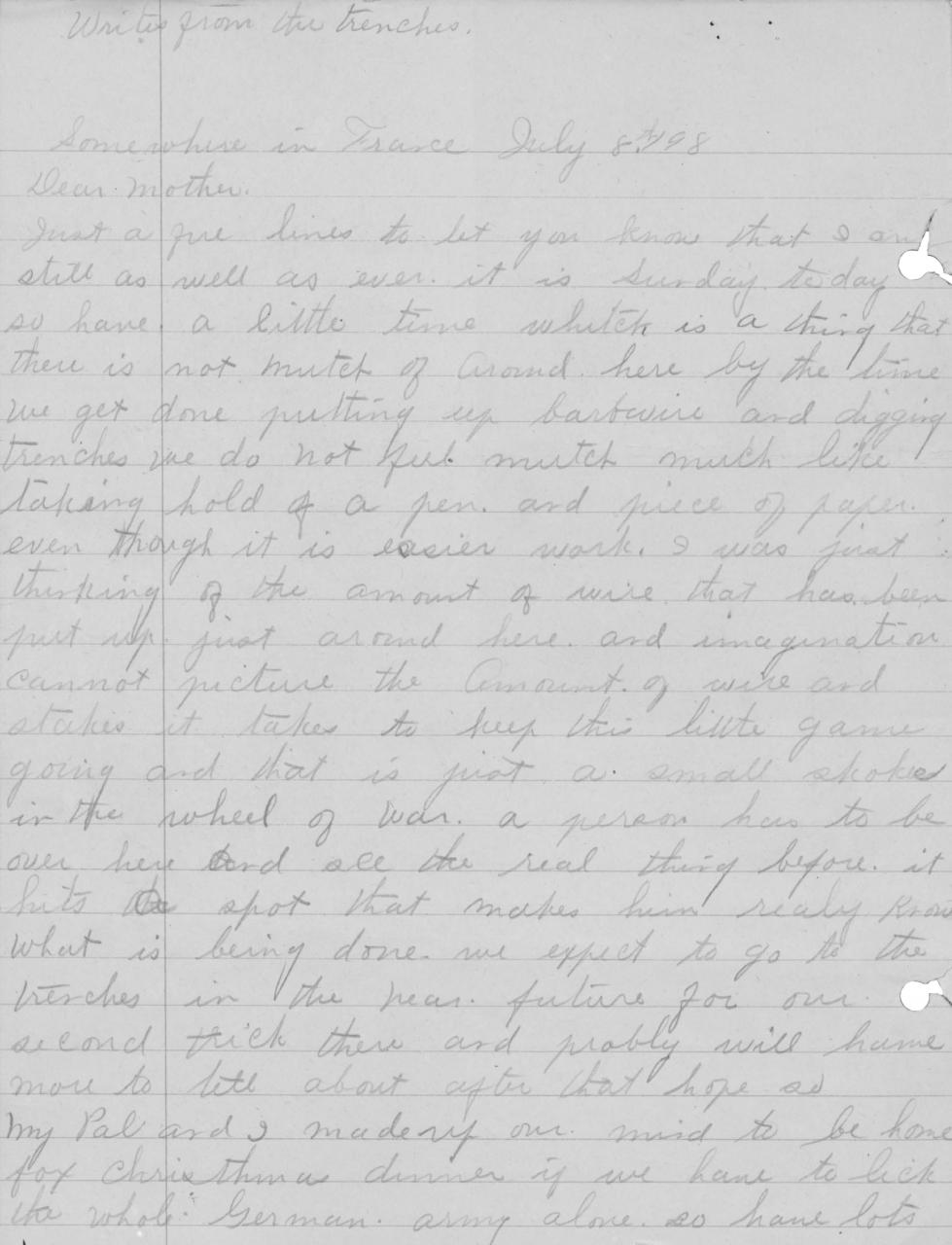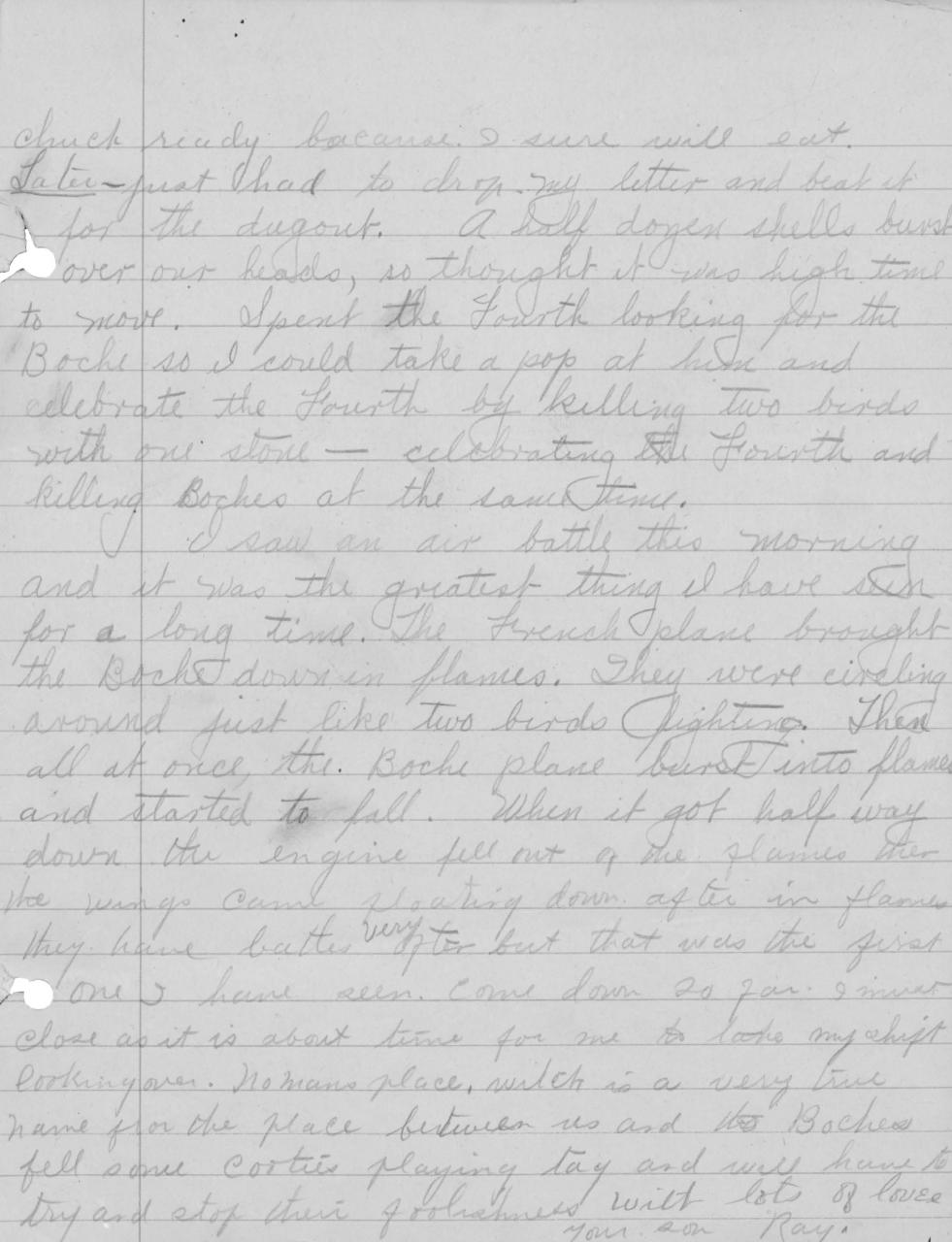 Writes from the trenches
Somewhere in France, July 8, 1918
Dear Mother.
Just a few lines to let you know that I am still as well as ever. It is Sunday today so have a little time which is a thing that there is not mutch [sic] of Around here[.] by the time we get done putting up barbwire and digging trenches we do not feel much much [sic] like taking hold of a pen and piece of paper even though it is easier work. I was just thinking of the amount of wire that has been put up just around here and imagination cannot picture the amount of wire and stakes it takes to keep this little game going and that is just a small spoke in the wheel of war[.] a person has to be over here and see the real thing before it hits the spot that makes him really know what is being done. we expect to go to the trenches in the near future for our second trick there and probably will have more to tell about after that[.] hope so[.] my Pal and I made up our mind to be home for Christmas dinner if we have to lick the whole German army alone so have lots of chuck ready because I sure will eat. [...]
With lots of love
Your son
Ray.
Citation: "Arvig, Raymond O" Minnesota Public Safety Commission. Gold Star Roll. Minnesota Historical Society, St Paul, Minnesota. 114.D.4.2F