About
The Minnesota Historical Society preserves and makes available a wide range of materials chronicling Minnesota's history and culture. The goals of the Collections Department are to collect and preserve; provide access and interpretation; and engage in education and outreach. This blog is a tool to share these stories and let people know what is happening in the department.
See Collections Up Close Blog Archive
 Subscribe in a reader
YMCA in Italy

Sometimes when your family bombards you with questions about what you're doing, the best way to answer is with bullet points. That is exactly what Paul Thompson did in this letter home to his sister Ruth. He answers all 6 of the detailed questions she asked in her previous letter, including what type of uniform he wears, as he is a secretary stationed in Italy. Thompson replies that he wears the same uniform as every other soldier, but the insignia he has on his uniform is different, thereby distinguishing him and his position.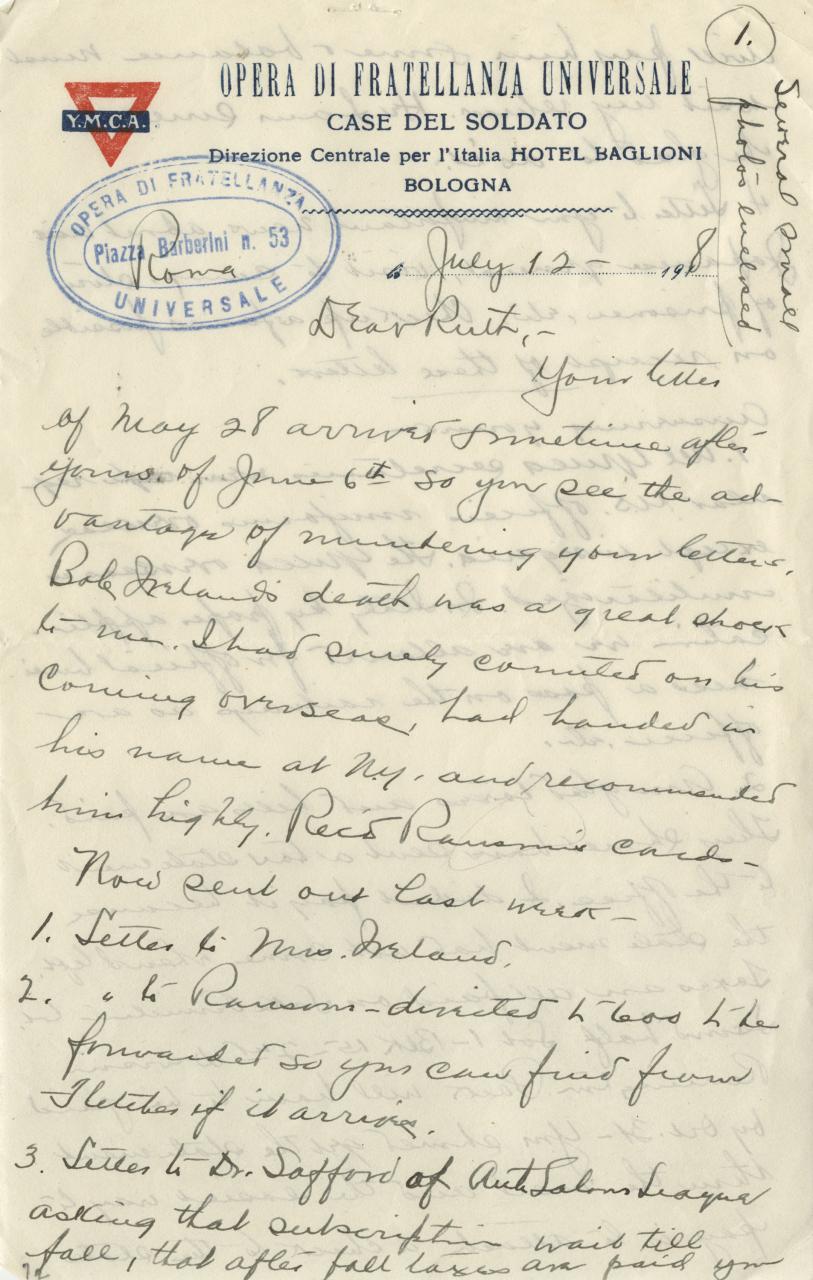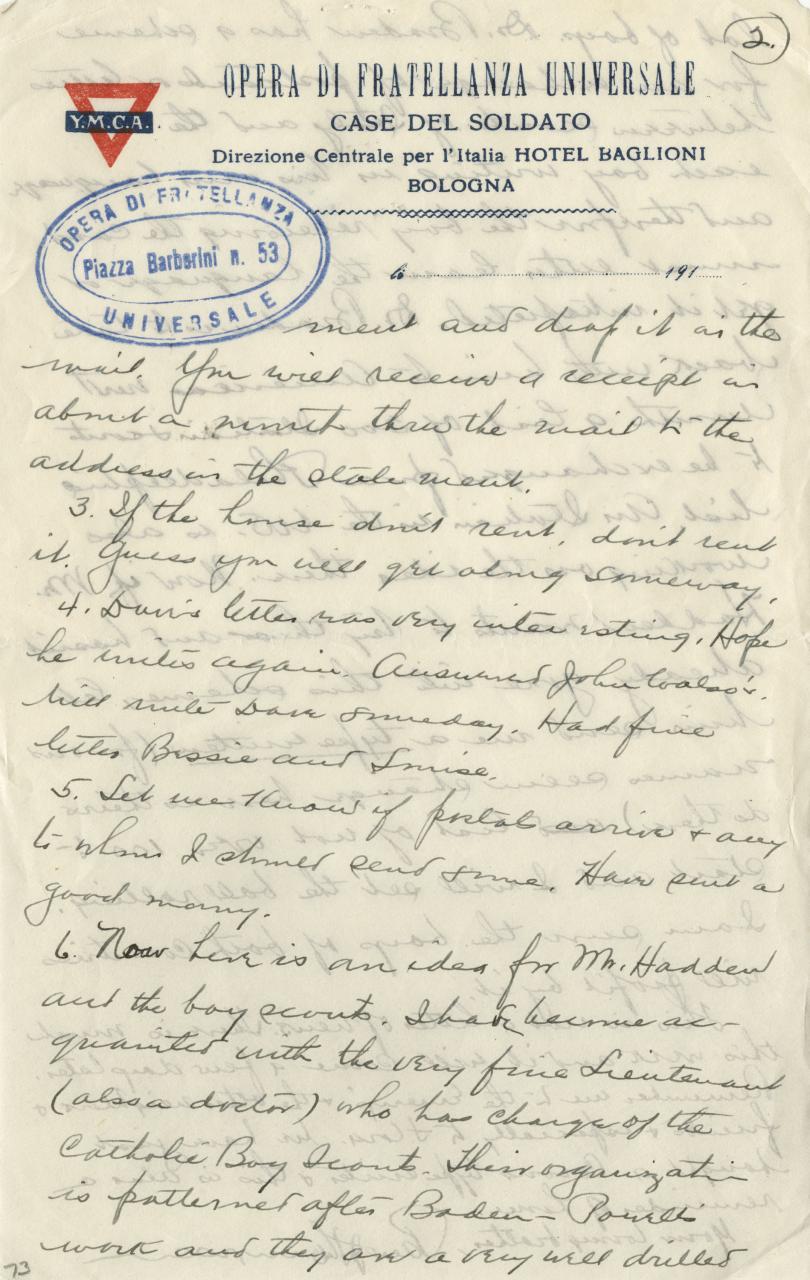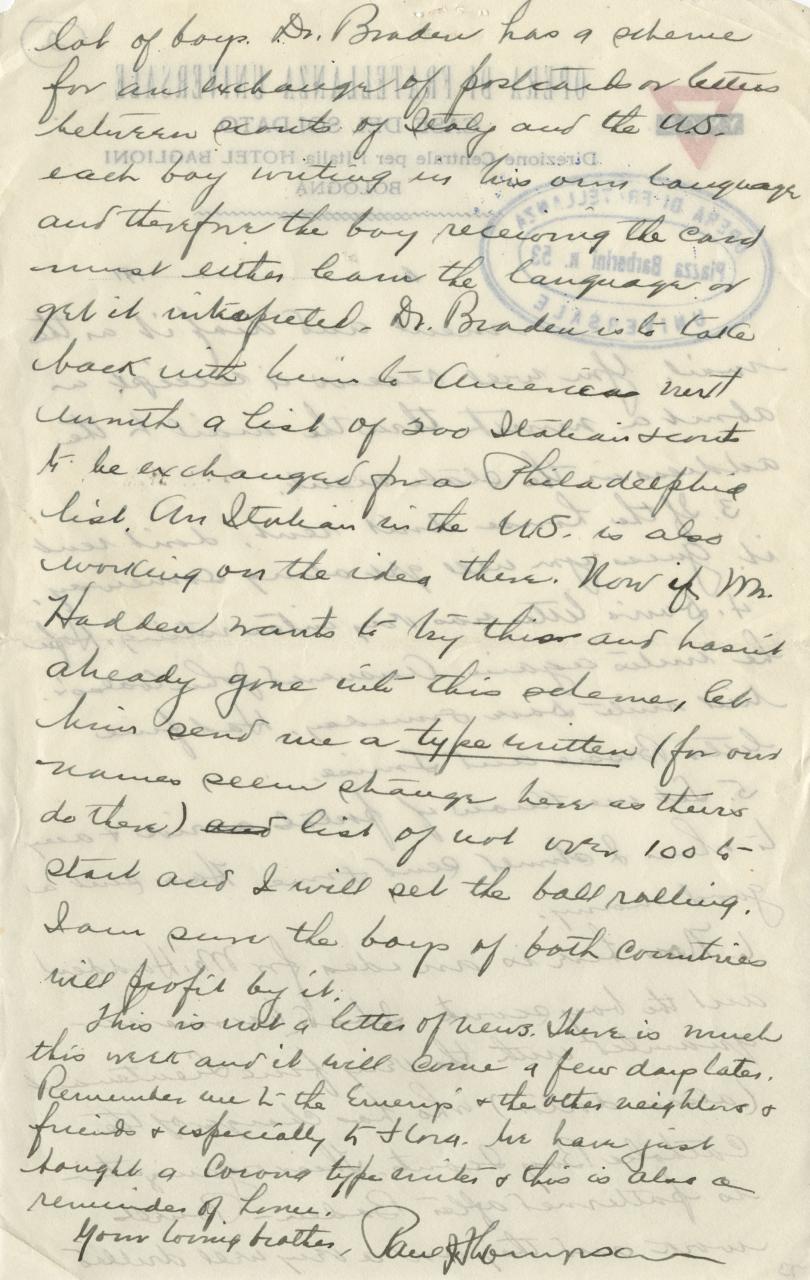 July 12, 1918
Dear Ruth,
[...] Answering yours -
1. All YMCA secretaries wear regular US officers uniforms overseas except insignia. The YMCA overseas is militarized. In Italy by proper application we are allowed for official business a pass on the railways as are officers, ect. 2. Am glad taxes and bills are paid. They should have sent a tax statement to the office. I didn't pay it because the statement had not come when I left. [...]
3. If the house didn't rent, don't rent it. Guess you will get along someway. [...]
Your loving brother,
Paul Thompson
Citation: Paul Thompson Papers. Minnesota Historical Society, St. Paul, Minnesota. A/T475 4/19-8/19