About
The Minnesota Historical Society preserves and makes available a wide range of materials chronicling Minnesota's history and culture. The goals of the Collections Department are to collect and preserve; provide access and interpretation; and engage in education and outreach. This blog is a tool to share these stories and let people know what is happening in the department.
See Collections Up Close Blog Archive
 Subscribe in a reader
Introduction to James Thomas Hughes

James Thomas Hughes enlisted on August 2nd, 1918 as a Battalion Sergeant Major in the 1st Battalion of the 809th Regiment of the Pioneer Infantry. He sailed to France on September 23rd, 1918 and returned on July 16th, 1919. He received the Bronze Victory Medal on September 16th, 1919. This diary entry is from his from his time spent in camps in the U.S before he sailed to France. He also mentions his "pal" Tela, likely Tela Burt, whose draft assignment was posted on August 2nd, and who was also a member of the 809th Regiment.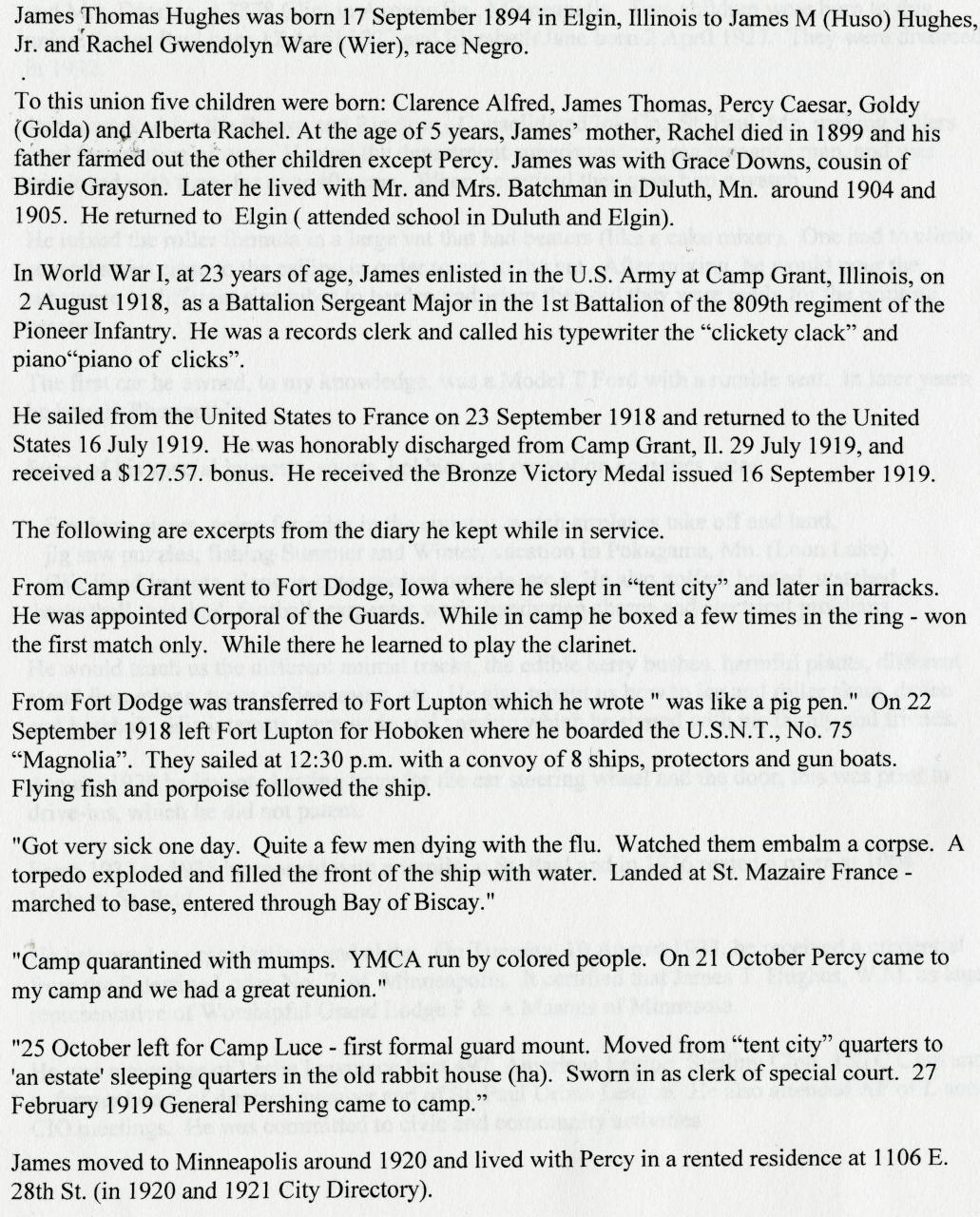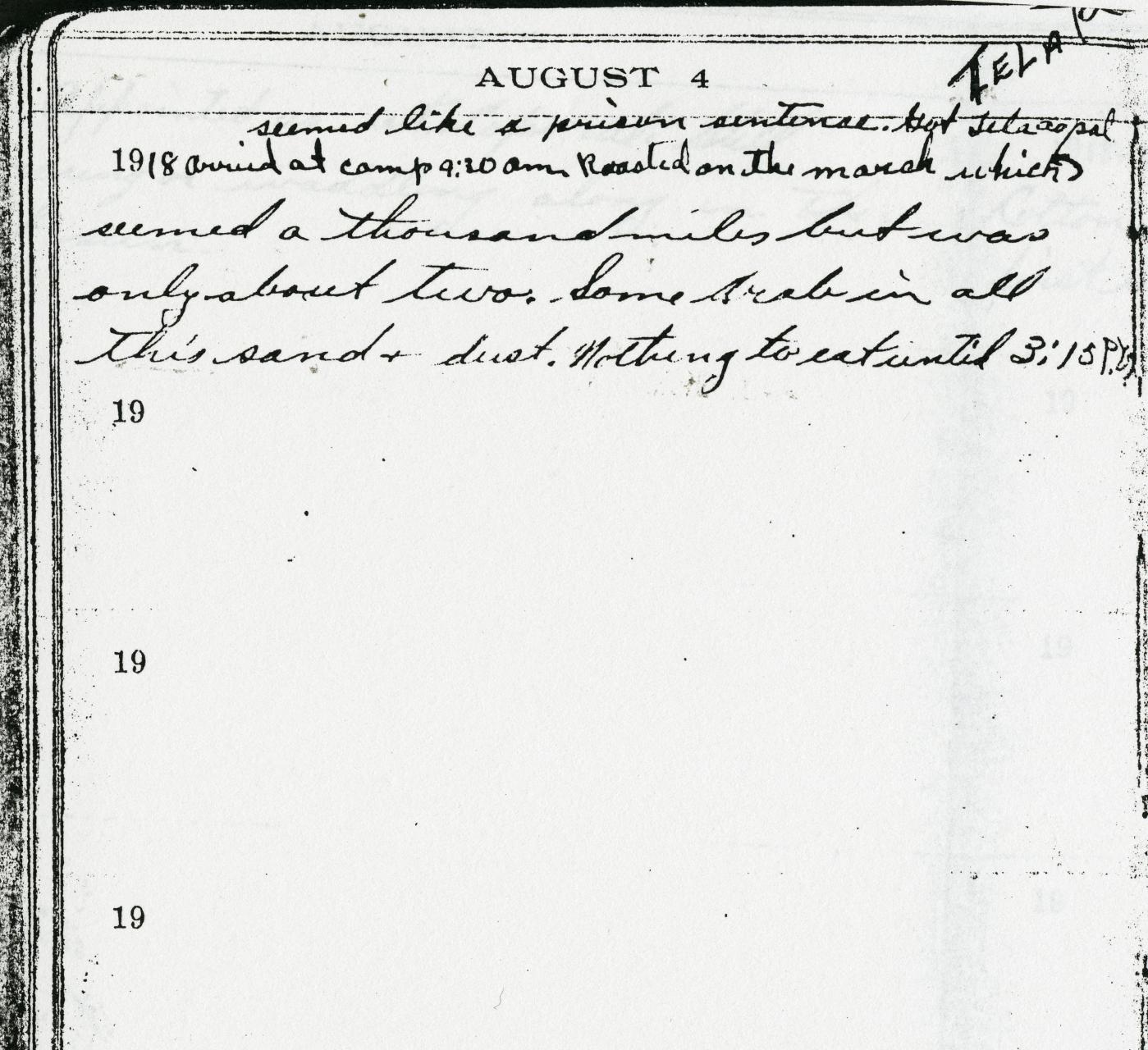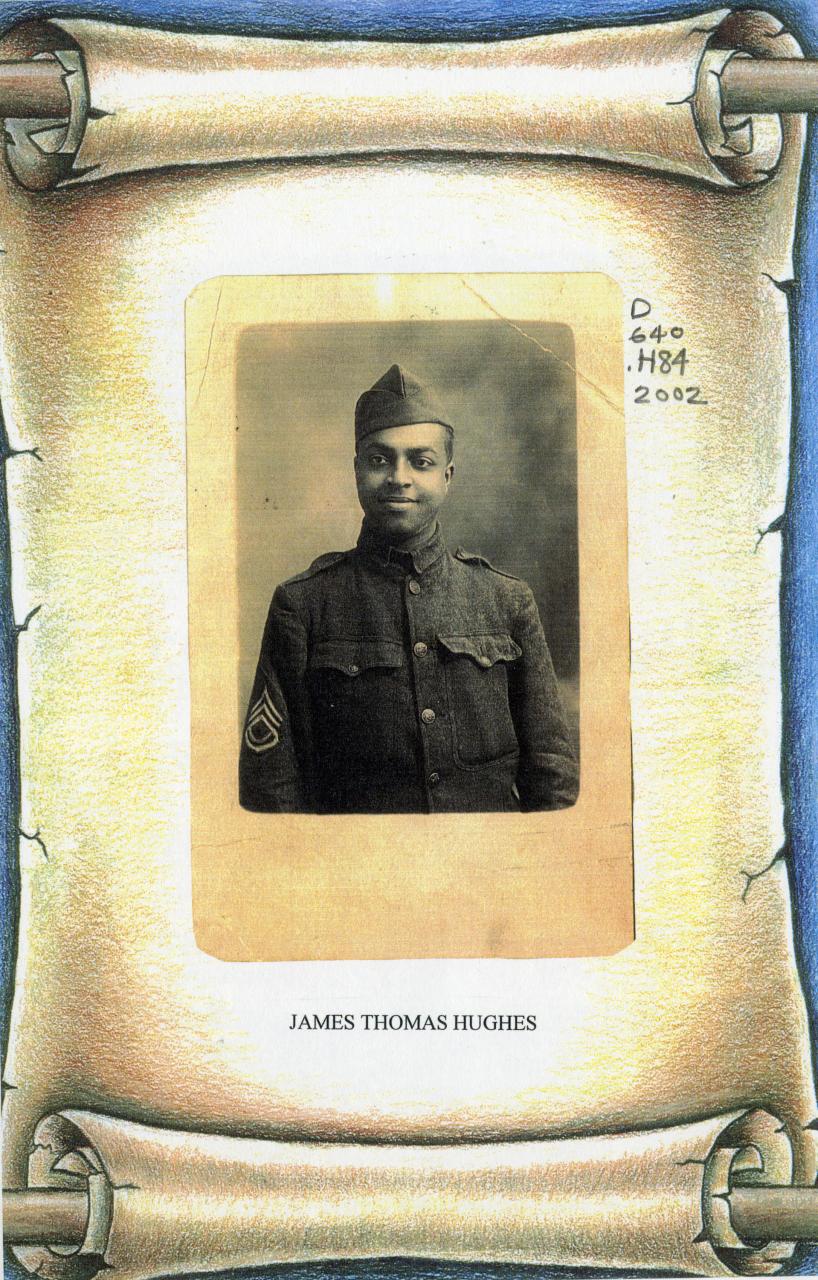 August 4th, 1918 Arrived at camp 9:30 am Roasted on the march which seemed like a prison sentence. Got Tela as pal. seemed a thousand miles but was only about two. Some [...rab] in all this sand and dust. Nothing to eat until 3:15 P.M.

Citation: James Thomas Hughes Diary. Minnesota Historical Society, St. Paul, Minnesota. D640.H84