About
The Minnesota Historical Society preserves and makes available a wide range of materials chronicling Minnesota's history and culture. The goals of the Collections Department are to collect and preserve; provide access and interpretation; and engage in education and outreach. This blog is a tool to share these stories and let people know what is happening in the department.
See Collections Up Close Blog Archive
 Subscribe in a reader
Travelling to Europe with the Red Cross

In this letter for her family, Helen Scriver writes about the steamer that she rode overseas. She says that this particular steamer is superior to all of the other steamers she has been on and mentions the immigrants that she has met from riding on the steamer. Scriver also mentions the woman who is in charge of her group, a Mrs. Fisher, who she describes as efficient and non-interfering. Scriver gives details about her uniform and a story of the officer at the entrance of the boat forgetting to check of her name causing confusion on board.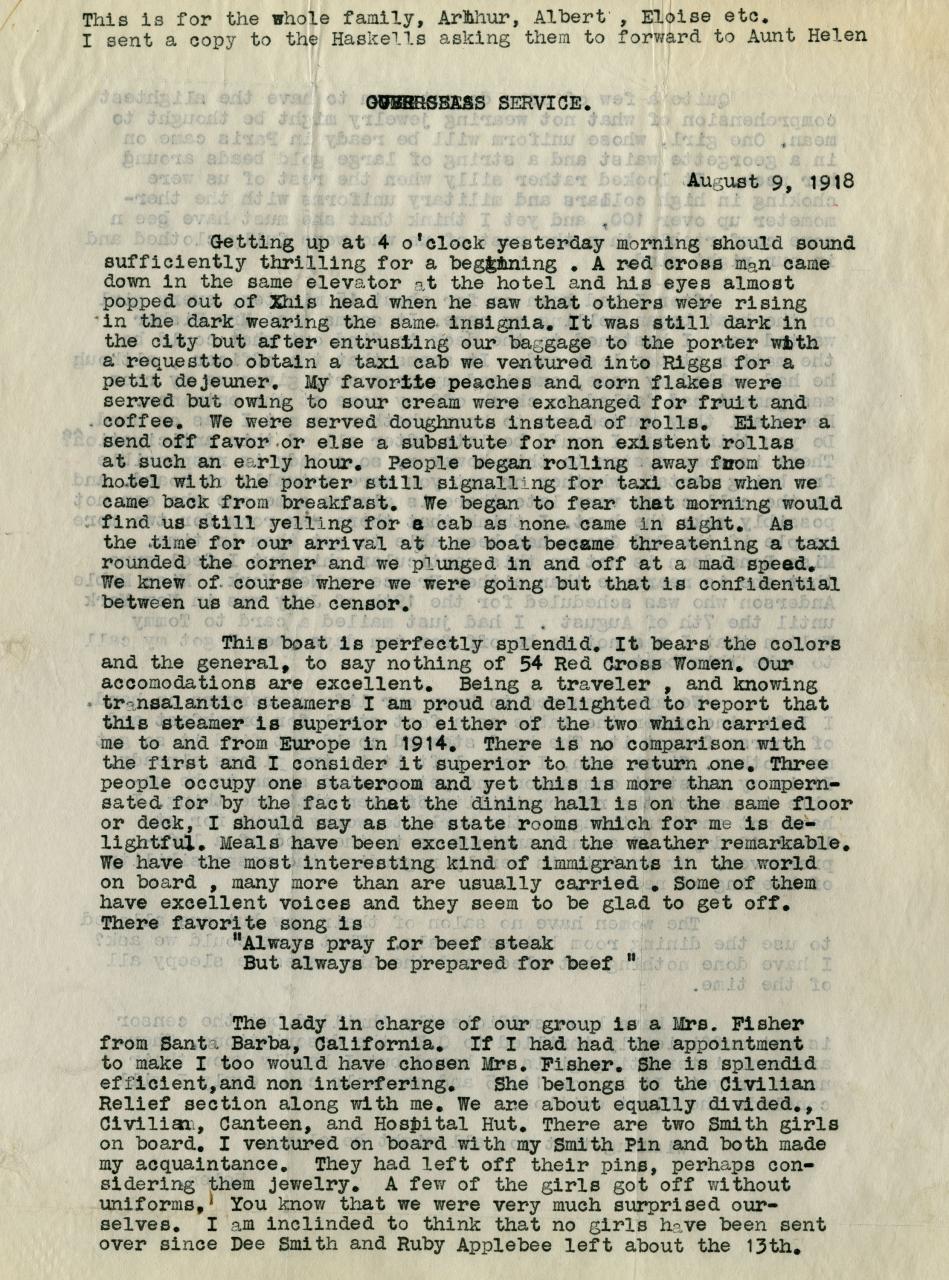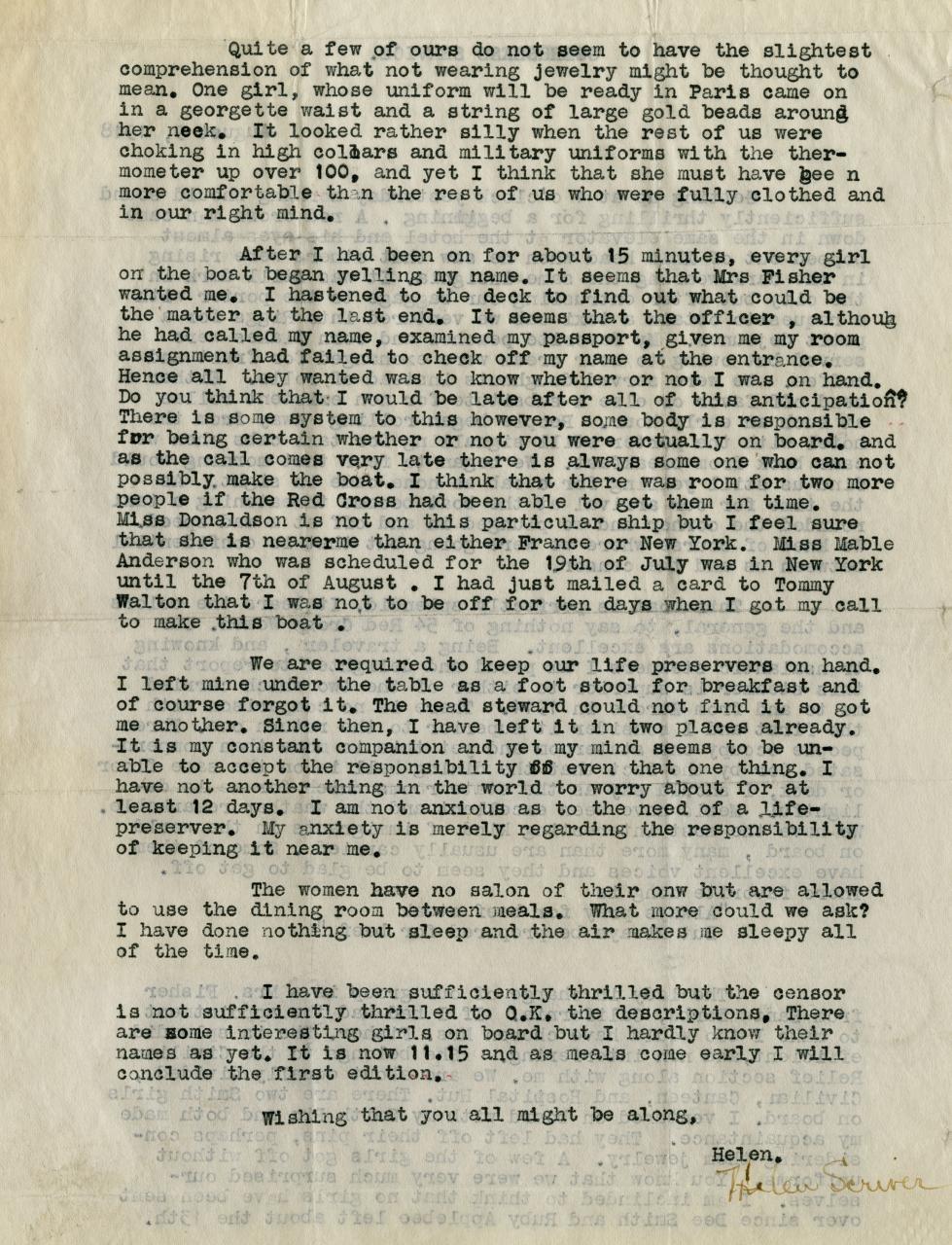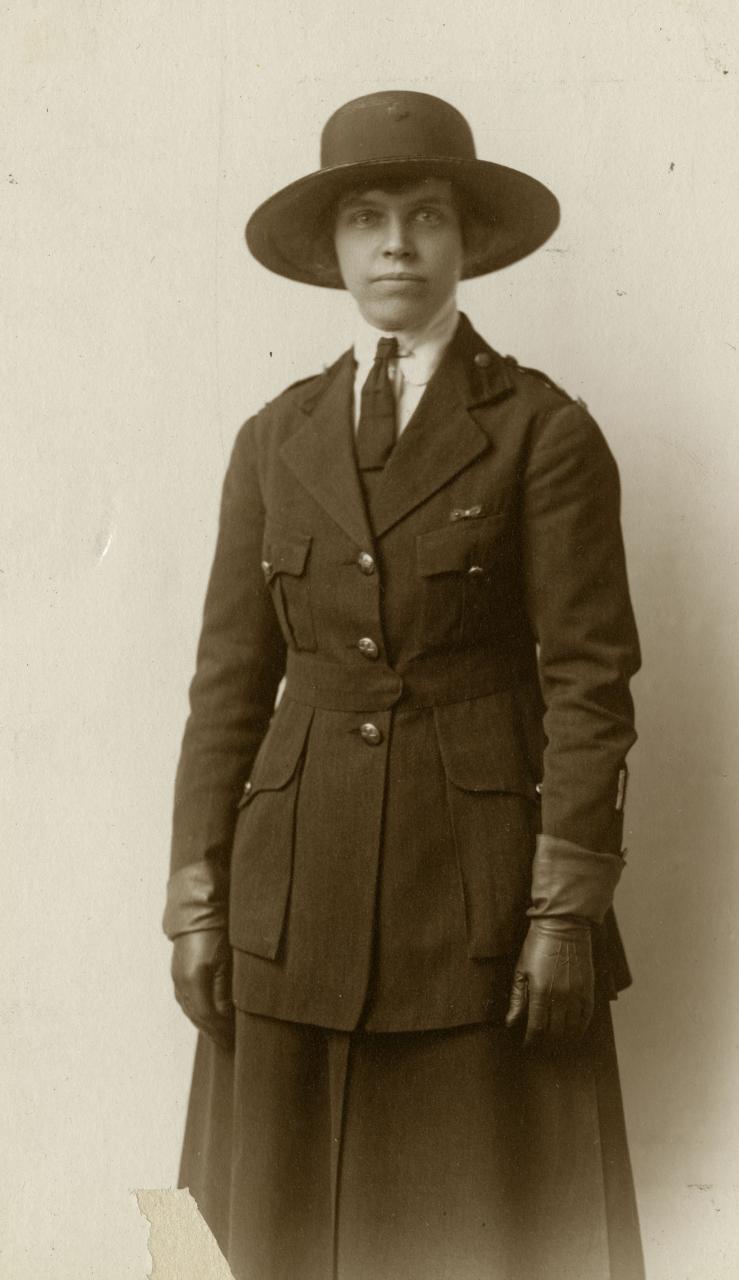 August 9, 1918 [...] Our accomodations are excellent. Being a traveler, and knowing this steamer is superior to either of the two which carried me to and from Europe in 1914. [...] The lady in charge of our group is a Mrs. Fisher from Santa Barba, California. If I had had the appointment to make I too would have chosen Mrs. Fisher. She is splendid efficient, and non interfering. [...] Quite a few of our do not seem to have the slightest comprehension of what not wearing jewelry might be thought to mean. One girl, whose uniform will be ready in Paris came on in a georgette waist and a string of large gold beads around her neck. It looked rather silly when the rest of us were choking in high collars and military uniforms with the thermometer up over 100.[...]
Wishing that you all might be along,
Helen.

Citation: Helen Scriver Papers Minnesota Historical Society, St. Paul, Minnesota. P362