About
The Minnesota Historical Society preserves and makes available a wide range of materials chronicling Minnesota's history and culture. The goals of the Collections Department are to collect and preserve; provide access and interpretation; and engage in education and outreach. This blog is a tool to share these stories and let people know what is happening in the department.
See Collections Up Close Blog Archive
 Subscribe in a reader
Granny Goes Flying part 4

This is a diary entry written during the war by Granville "Granny" Gutterson on this date. Granny spent most of the war stationed near Houston, Texas, at the San Leon Aerial Gunnery School. He was in the first class of students who were trained in bombing and aerial gunnery. After this, Granny was commissioned as an officer and taught at San Leon until November of 1918. In this diary entry Granny talks about all of his friends leaving for Hoboken, New York, to be sent overseas while he has to stay in America. Due to this, he confined many pilot instructors to the post for violating field rules, meaning none of them were able to go overseas either. Granny is anxious to go across and fight, even though it would mean losing a promotion, as he feels he's more expendable than others who have people depending on them.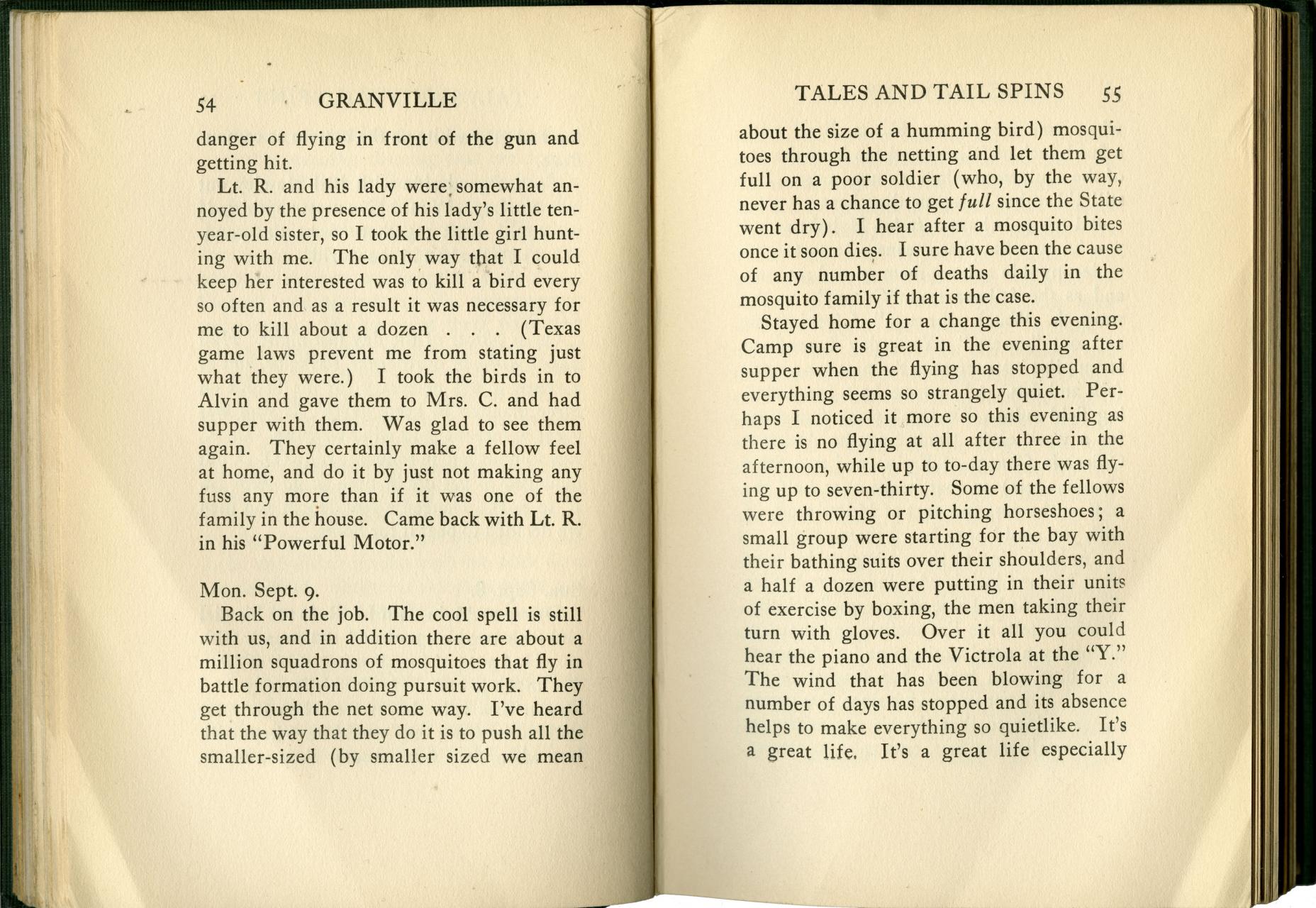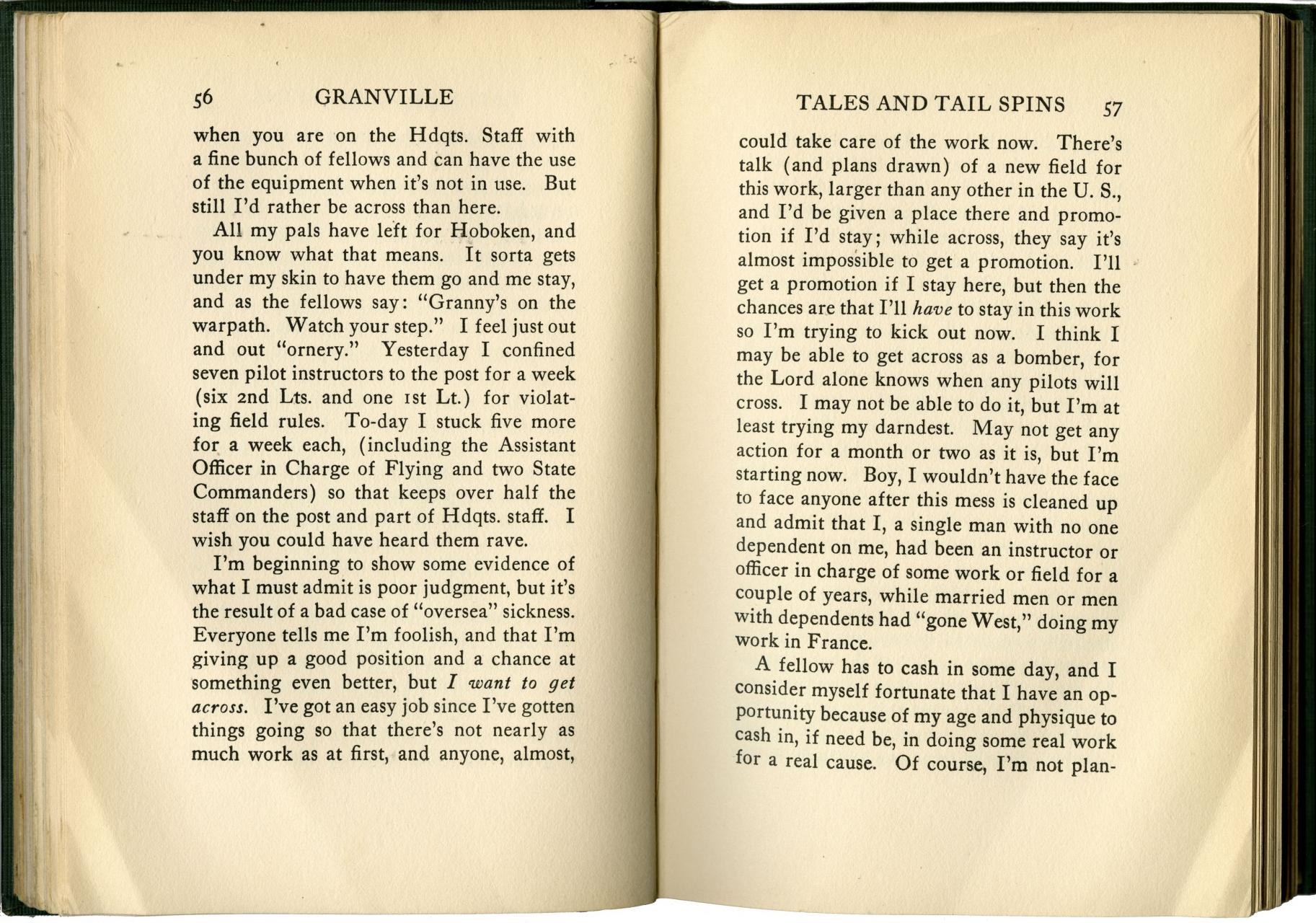 Mon. Sept 9
[...] All my pals have left for Hoboken, and you know what that means. It sorta gets under my skin to have them go and me stay, and as the fellows say: "Granny's on the warpath. Watch your step." I feel just out and out "ornery". Yesterday I confined seven pilot instructors to the post for a week (six 2nd Lts. and one 1st Lt.) for violating field rules. To-day I stuck five more for a week each, (including the Assistant Officer in Charge of Flying and two State Commanders) so that keeps over half the staff on the post and parts of Hdqts. staff. I wish you could have heard them rave. I'm beginning to show some evidence of what I must admit is poor judgment, but it's the result of a bad case of "oversea" sickness. Everyone tells me I'm foolish, and that I'm giving up a good position and a chance at something better, but I want to get across. I've got an easy job since I've gotten things going so that there's not nearly as much work as at first, and anyone, almost, could take care of the work now. [...] Boy, I wouldn't have the face to face anyone after this mess is cleaned up and admit that I, a single man with no one dependent on me, had been an instructor or officer in charge of some work or field for a couple of years, while married men or men with dependents had "gone West," doing my work in France. [...] I'd rather be pushing up daisies in France when this mess is cleaned up than be on instructional work in this country. Surely, some one has to do it, but let those who want to, do it. I don't want to!
Citation: 
Gutterson, Granville. Granville: Tales and Tail Spins from a Flyer's Diary. Minnesota Historical Society. Minnesota History Center, St. Paul. D570.9 .G76