About
The Minnesota Historical Society preserves and makes available a wide range of materials chronicling Minnesota's history and culture. The goals of the Collections Department are to collect and preserve; provide access and interpretation; and engage in education and outreach. This blog is a tool to share these stories and let people know what is happening in the department.
See Collections Up Close Blog Archive
 Subscribe in a reader
Men Playing Takraw, also Known as Kato, Butterfield, 1998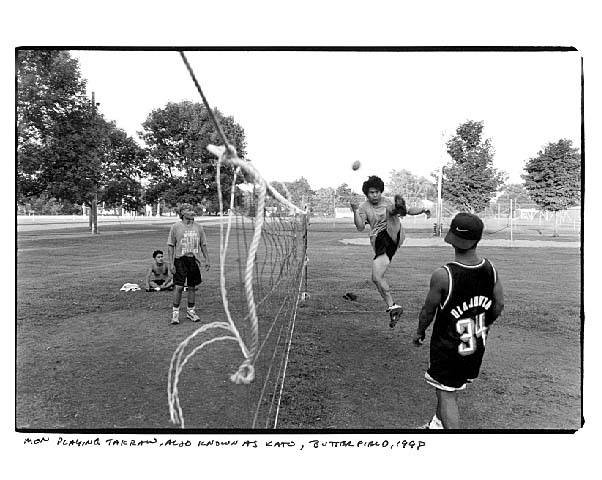 Chinese-ness, the great new show of Wing Young Huie's most recent work, just opened in our Irvine Community Gallery. We have been collecting and preserving Huie's work over the last 20 years; this week's Item of the Day will feature some of those pieces.
This photo is titled "Men Playing Takraw, also Known as Kato, Butterfield" and was taken in 1998. Huie took it as part of the Minnesota 2000 Documentary Photography Project, which ran from 1997-1999, documenting the "state of the state" at the end of the twentieth century through photographs.