About
The Minnesota Historical Society preserves and makes available a wide range of materials chronicling Minnesota's history and culture. The goals of the Collections Department are to collect and preserve; provide access and interpretation; and engage in education and outreach. This blog is a tool to share these stories and let people know what is happening in the department.
See Collections Up Close Blog Archive
 Subscribe in a reader
"Tell the Men They are the Best Men I Ever Handled."

Lieutenant Marshall Peabody was in command of Company "D", 306th Machine Gun Battalion attached to 308th Infantry of the 77th Division. He died on this date in the Argonne Forest of Charlevoix, France. On the second day of fighting Lieut. Peabody was wounded in the foot. He was quoted saying to Sgt. Hauck "I will never get out of here alive. If I do, I'll lose my leg and be sent back. Tell the men they are the best men I ever handled." The next morning he was killed instantly along with his runner and two other wounded men by a shell from a trench mortar.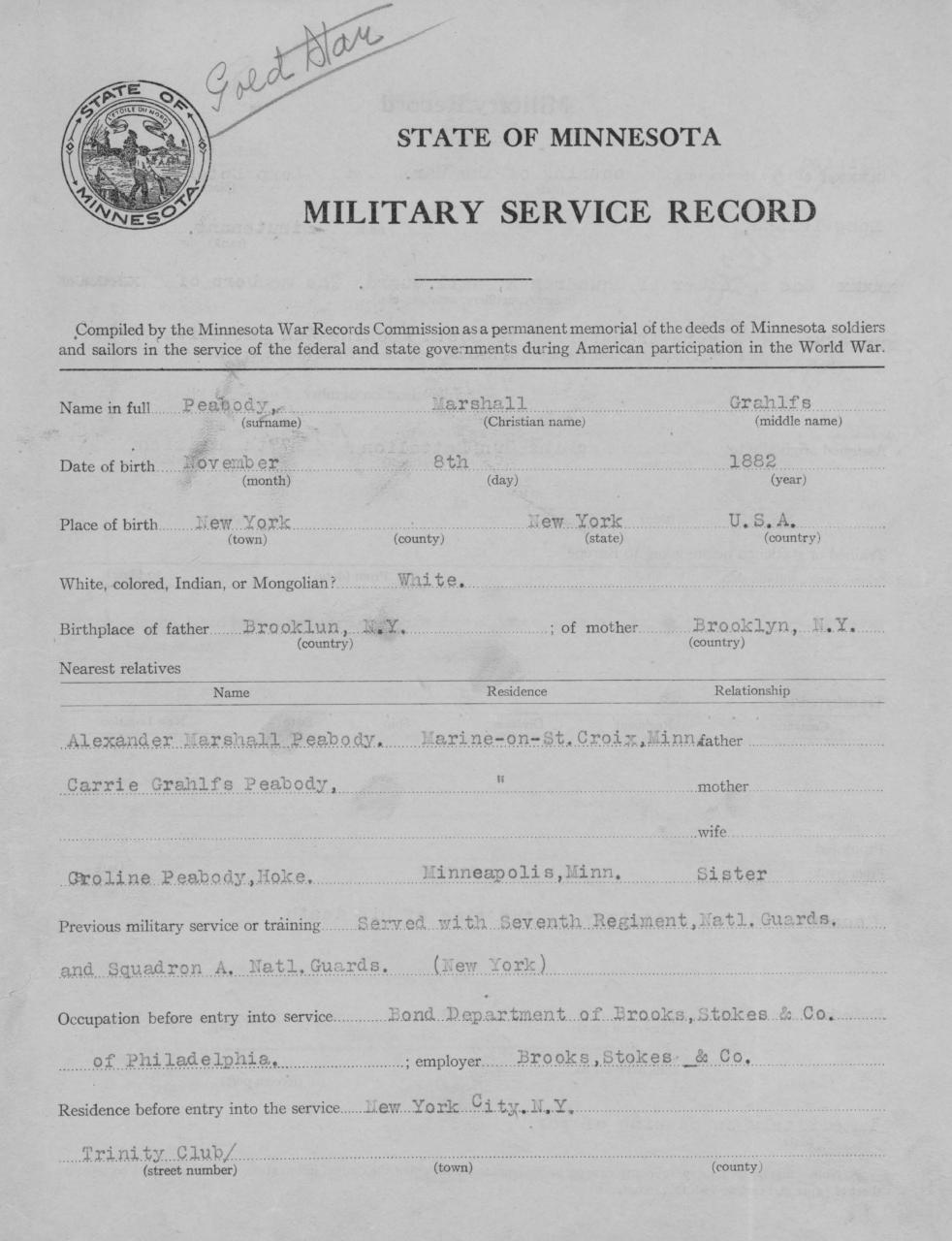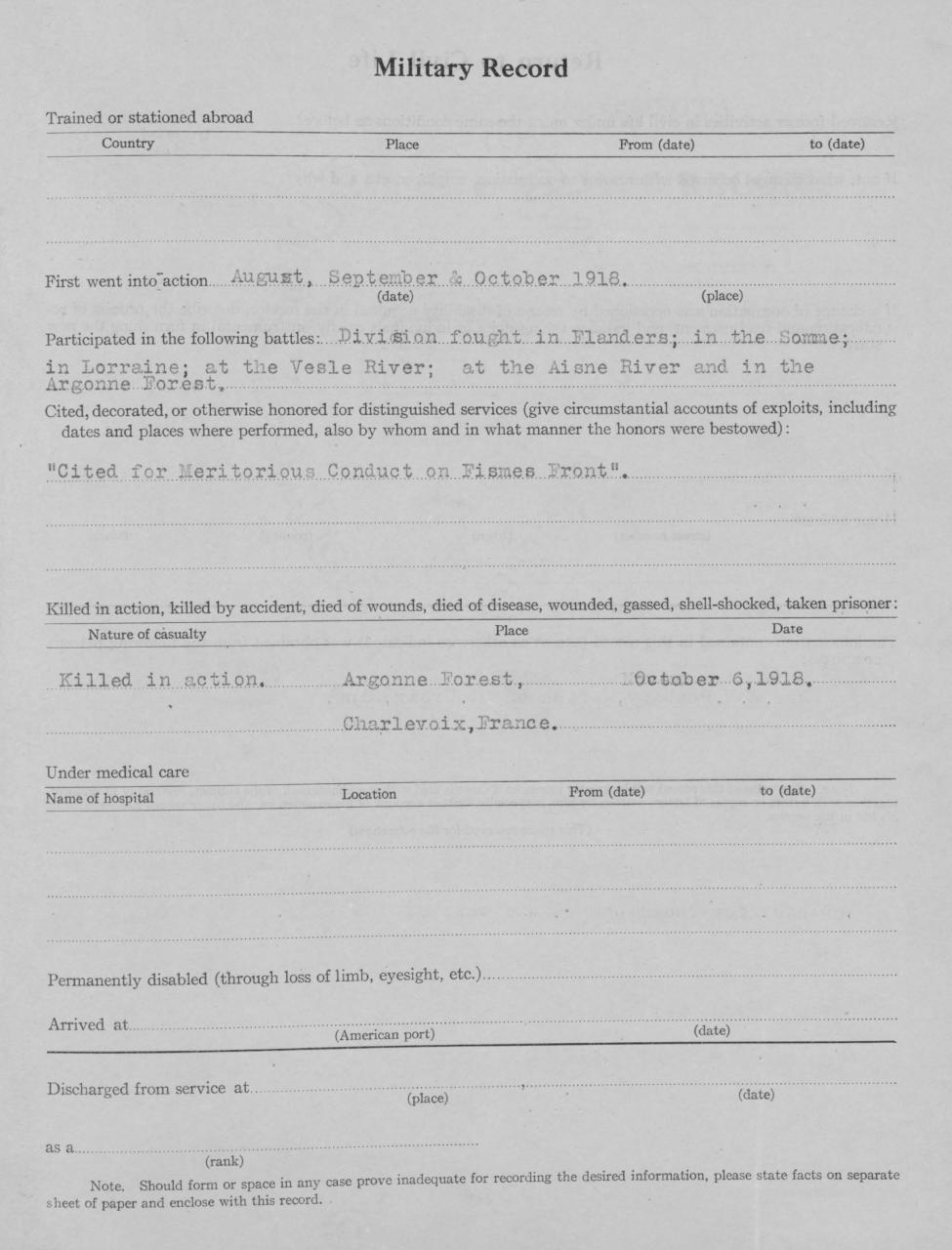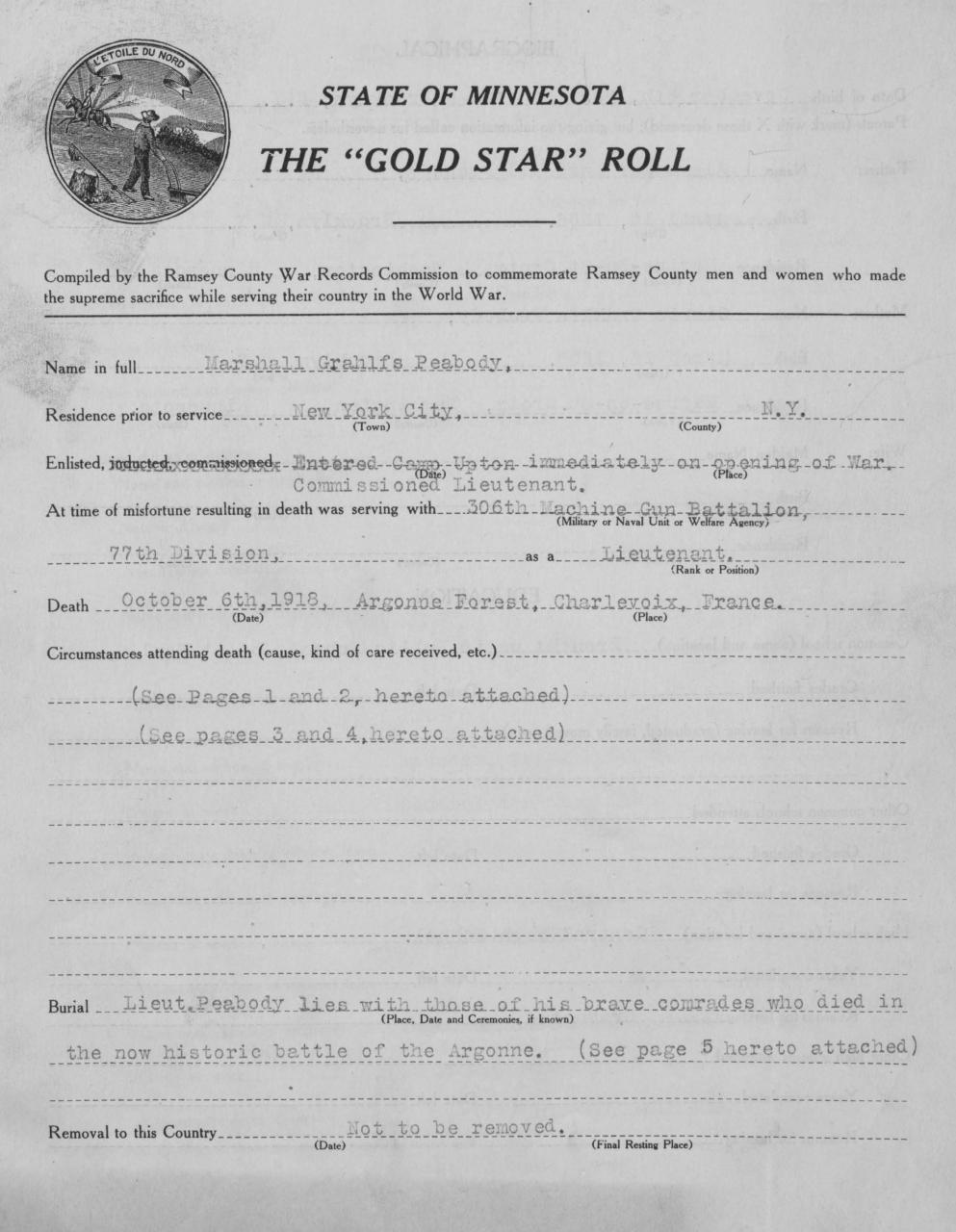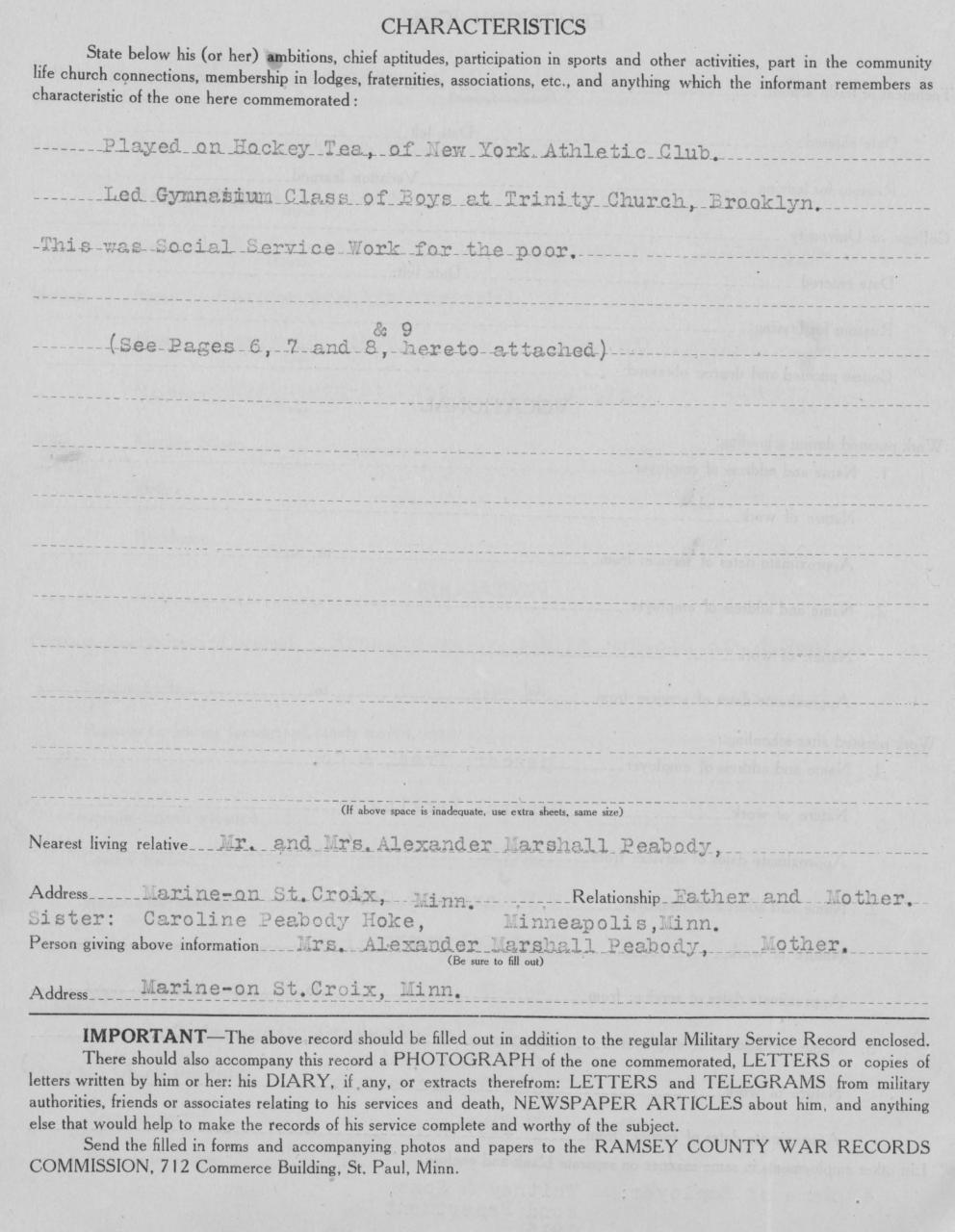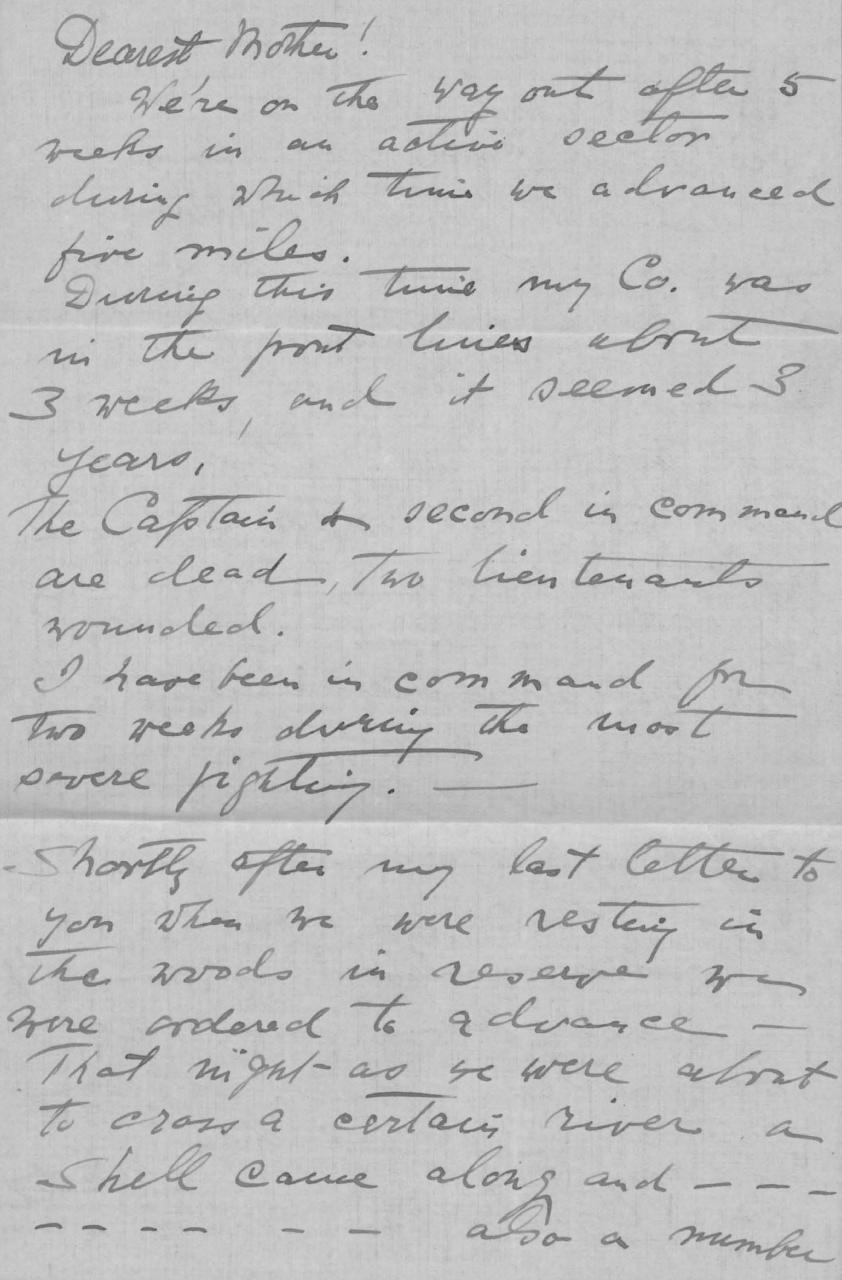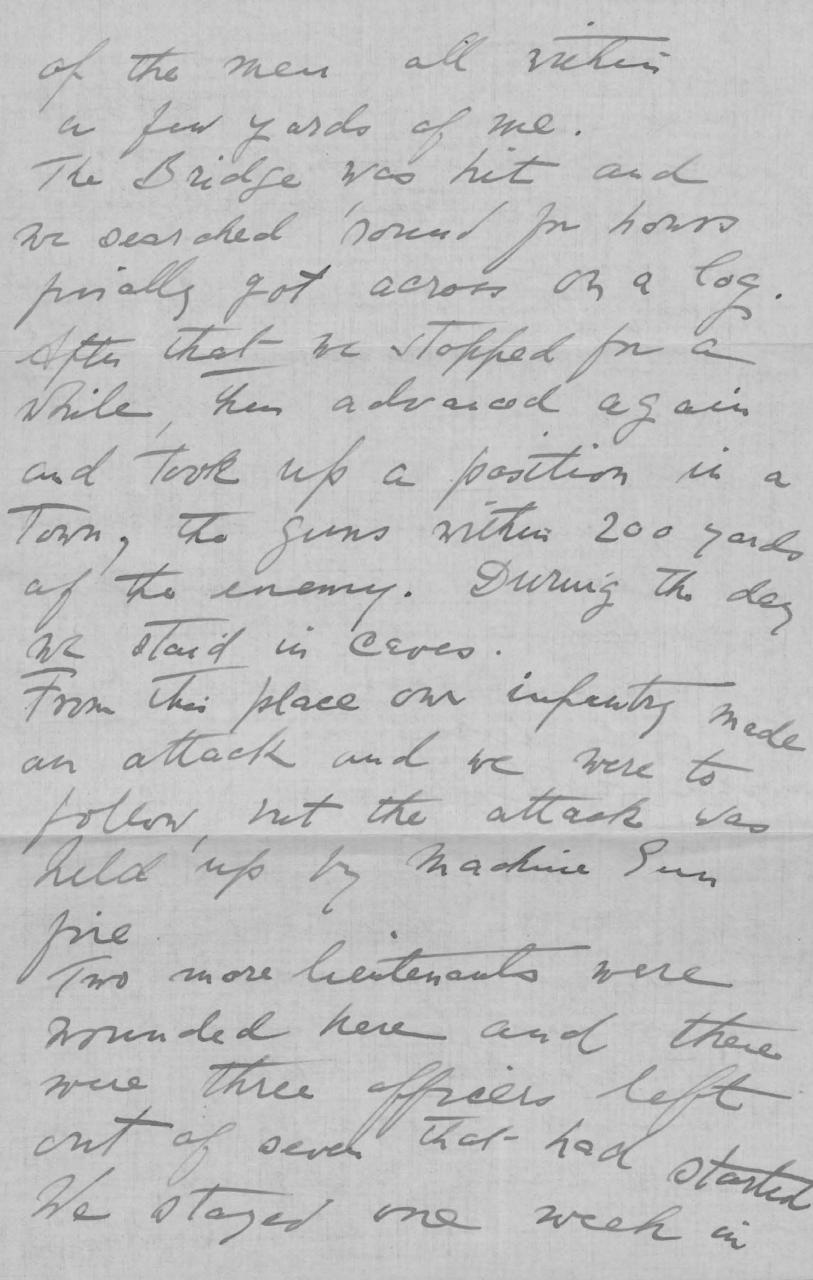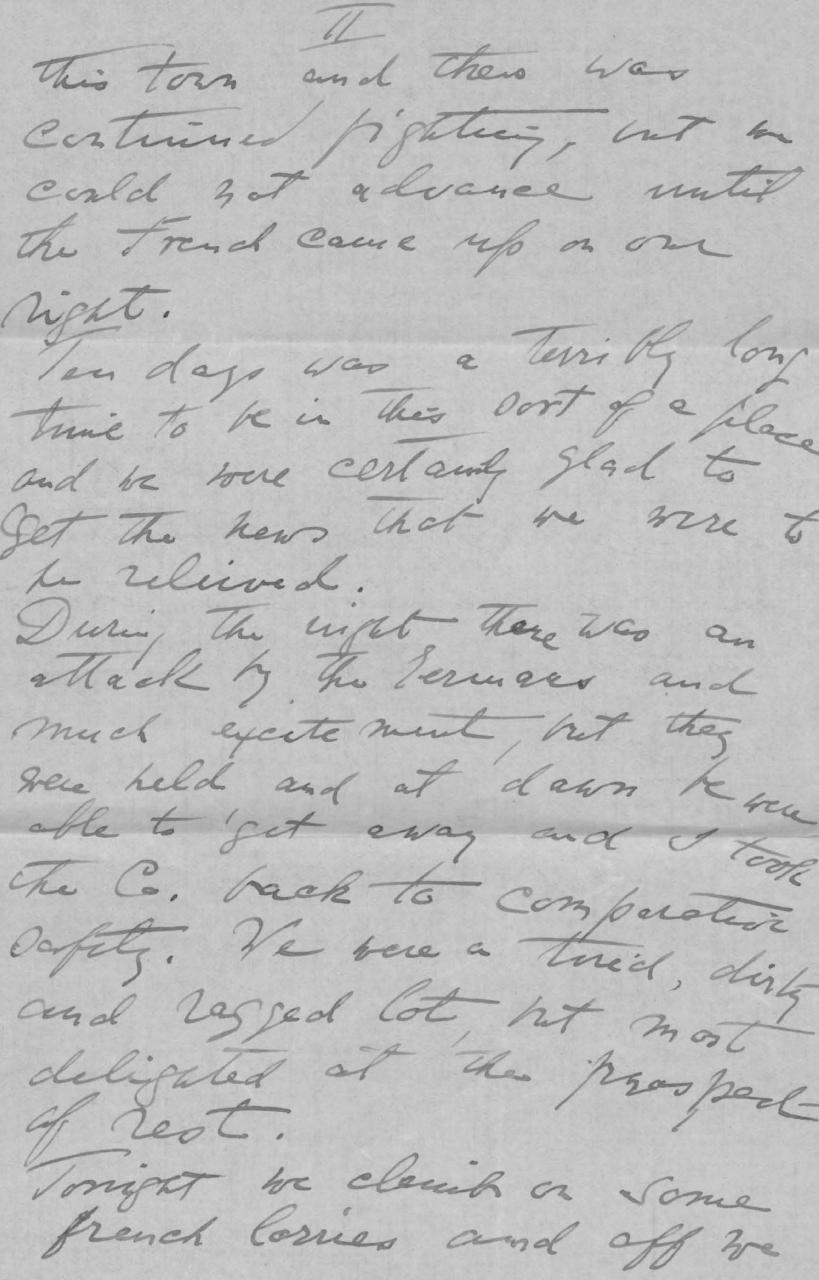 Dearest Mother!
We're on the way out after 5 weeks in an active section during which time we advanced five miles. During this time my Co. was in the front lines about 3 weeks, and it seemed 3 years. The Captain & second in command are dead, two Lieutenants wounded. I have been in command for Two weeks during the most severe fighting. […] Ten days was a Terribly long time to be in this sort of a place and we were certainly glad to get the news that we were to be relieved. During the night There was an attack by the Germans and much excitement but they were held and at dawn we were able to get away and I took the Co. back to comparative safety. […]
Lovingly
Marshall
Citation: 
"Peabody, Marshall G." Minnesota Public Safety Commission. Gold Star Roll. minnesota Historical Society, St. Paul, Minnesota 114.D.4.5B