About
The Minnesota Historical Society preserves and makes available a wide range of materials chronicling Minnesota's history and culture. The goals of the Collections Department are to collect and preserve; provide access and interpretation; and engage in education and outreach. This blog is a tool to share these stories and let people know what is happening in the department.
See Collections Up Close Blog Archive
 Subscribe in a reader
Theodore Roosevelt and the Nonpartisan League

Today's post is from a reminiscence and account of Walter Quigley's career as an organizer for the Nonpartisan League. Throughout the years 1917-1918, the League's activities slowed because of the loyalty issue during the First World War. Quigley describes a speech given by former President Theodore Roosevelt on this date to workers at the Minneapolis Steel & Machinery Company.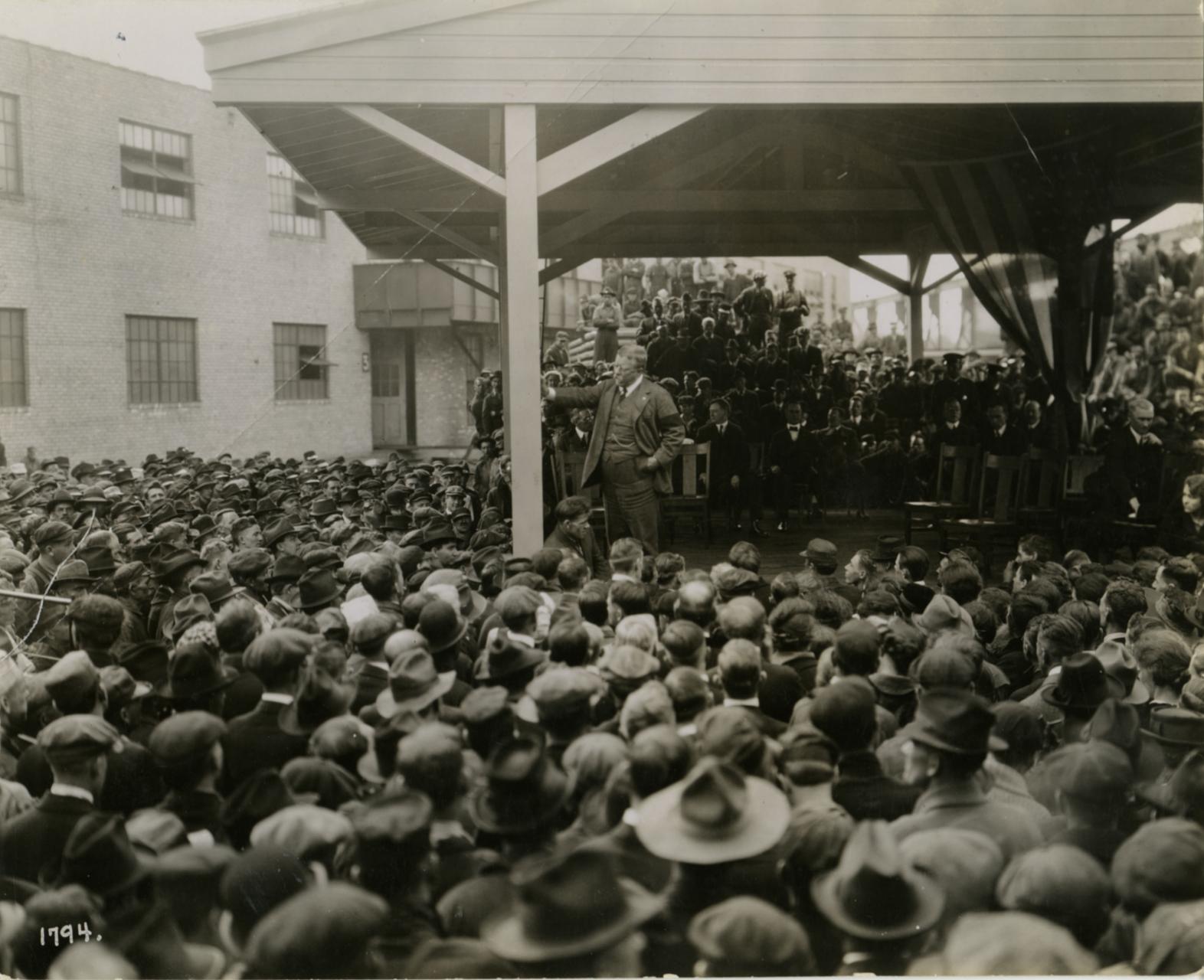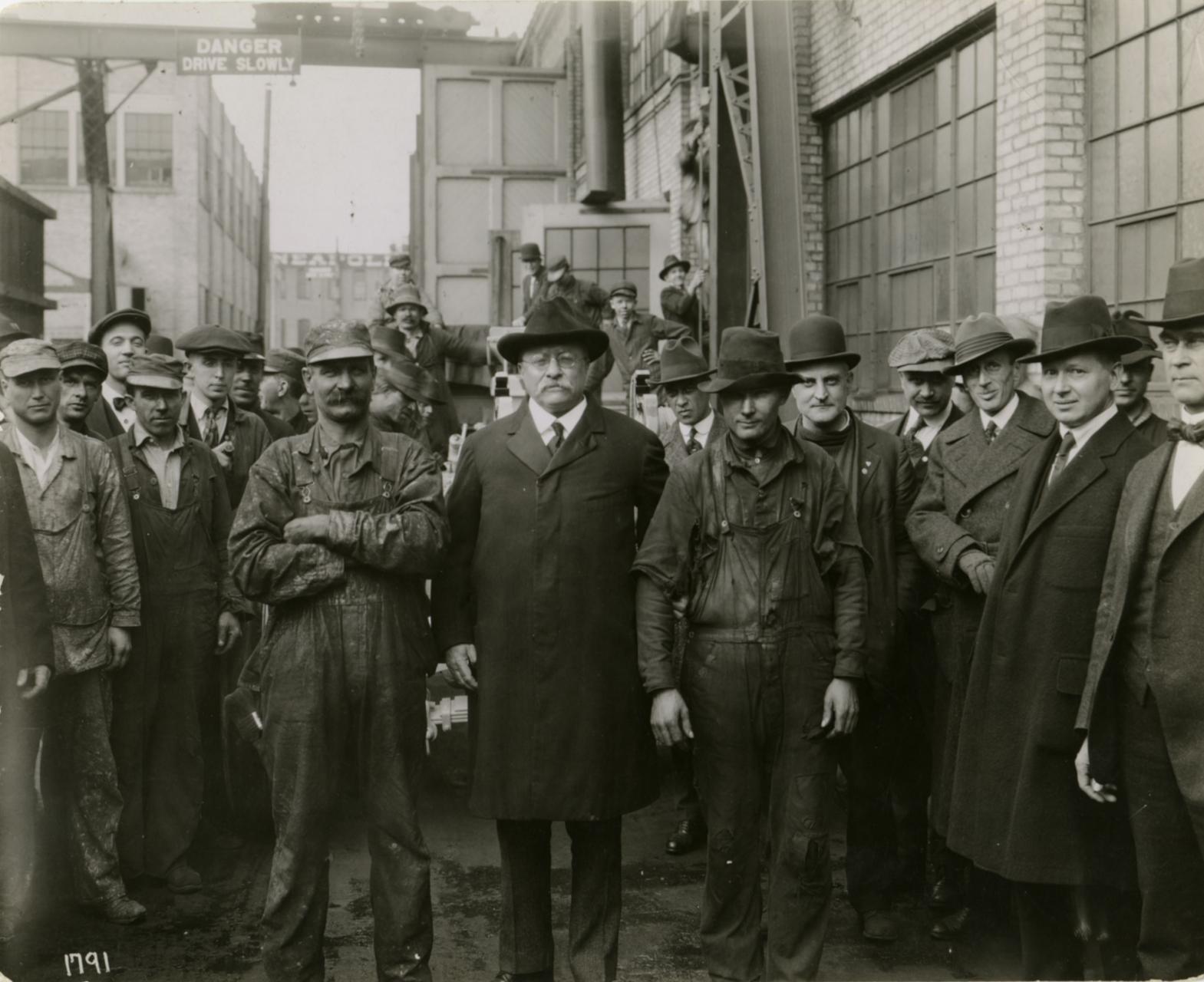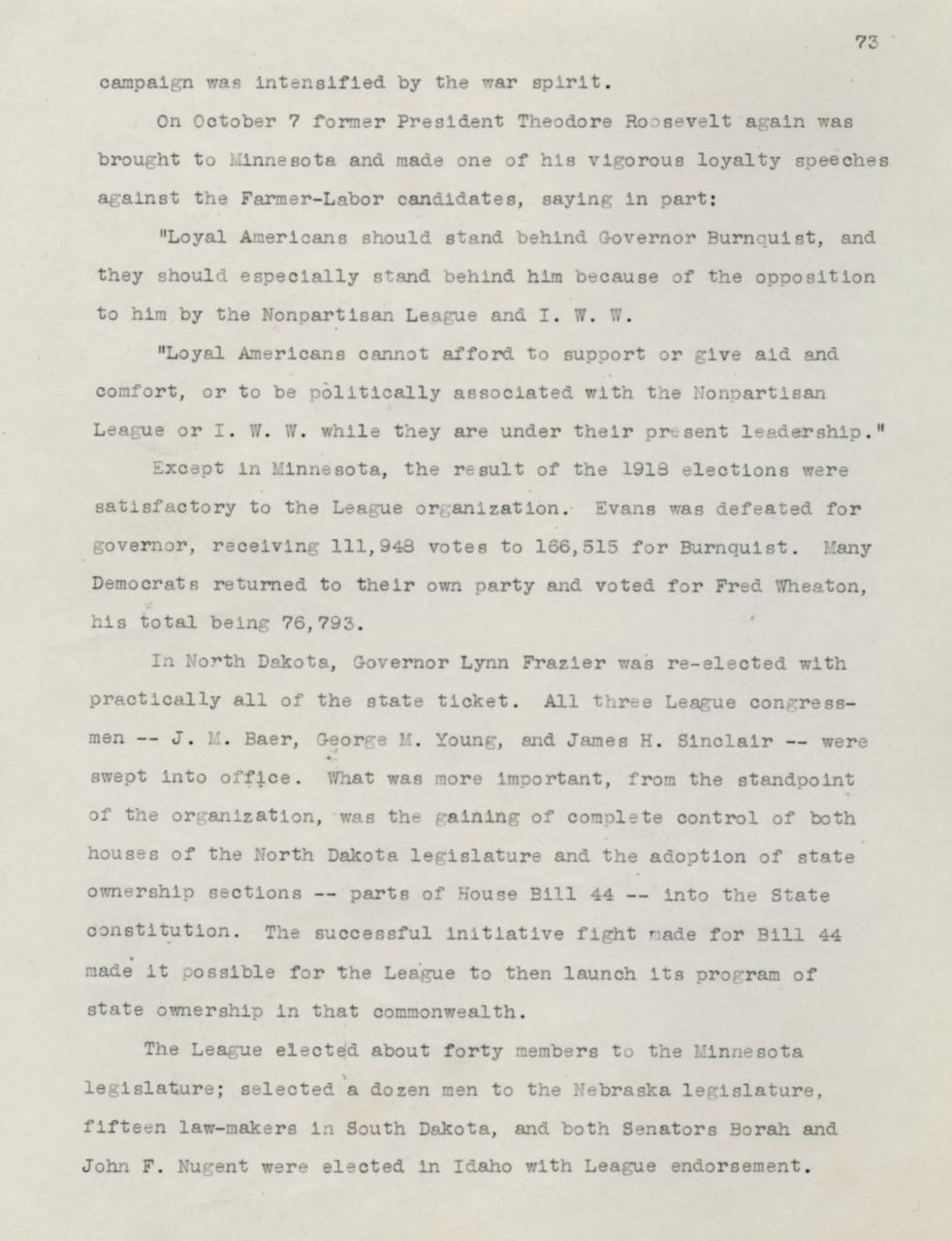 On October 7 former President Theodore Roosevelt again was brought to Minnesota and made one of his most vigorous loyalty speeches against the Farmer-Labor candidates, saing in part: 'Loyal Americans should Stand behind Governor Burnquist, and they should especially stand behind him because of the opposition to him by the Nonpartisan League and I.W.W. Loyal Americans cannot afford to support or give aid and comfort, or to be politically associated with the Nonpartisan League or the I.W.W. while they are under their present leadership." [...]
Citation: Text : 1931-1932. Walter Eli Quigley Out where the west begins. P2302. Minnesota Historical Society.