About
The Minnesota Historical Society preserves and makes available a wide range of materials chronicling Minnesota's history and culture. The goals of the Collections Department are to collect and preserve; provide access and interpretation; and engage in education and outreach. This blog is a tool to share these stories and let people know what is happening in the department.
See Collections Up Close Blog Archive
 Subscribe in a reader
Kaposia, 1848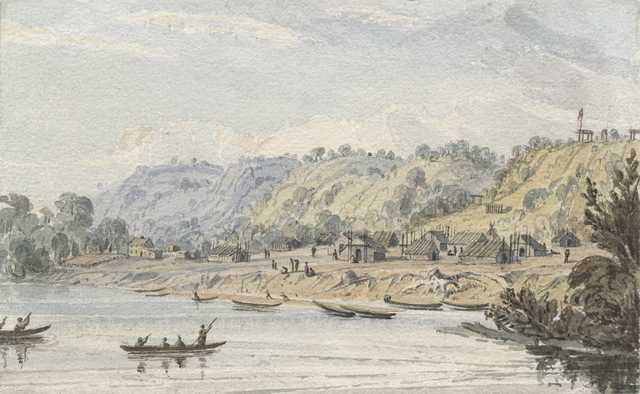 St. Paul's first black resident, James Thompson, died on this date in 1884. Thompson had the distinction of being the only slave sold in Minnesota. He was brought to Fort Snelling as the servant of an army officer in 1827, where he proved himself gifted in languages, quickly learning Dakota. Bought and freed by Methodist missionary Alfred Brunson, Thompson then served as an interpreter at the Kaposia mission and eventually settled in St. Paul, where he donated the land and much of the material for the city's first Methodist church (now the site of the St. Paul Hotel). 
This painting of Kaposia is by Seth Eastman.
Learn more about James Thompson on MNopedia.