About
The Minnesota Historical Society preserves and makes available a wide range of materials chronicling Minnesota's history and culture. The goals of the Collections Department are to collect and preserve; provide access and interpretation; and engage in education and outreach. This blog is a tool to share these stories and let people know what is happening in the department.
See Collections Up Close Blog Archive
 Subscribe in a reader
President Wilson's Parade in Paris

Dee Smith was a clerical worker from Minneapolis who served in the Red Cross' Department of Personnel in Paris from July 1918 to July 1919. In this letter home, Smith describes watching a parade commemorating President Wilson's arrival in Paris to participate in the the peace talks. She wrote that she and everyone else in her group agreed that the president looked right at them because of all their shrieking. The parade had many prominent people, including French President Raymond Poincare, Prime Minister of France Georges Clemenceau and General Pershing.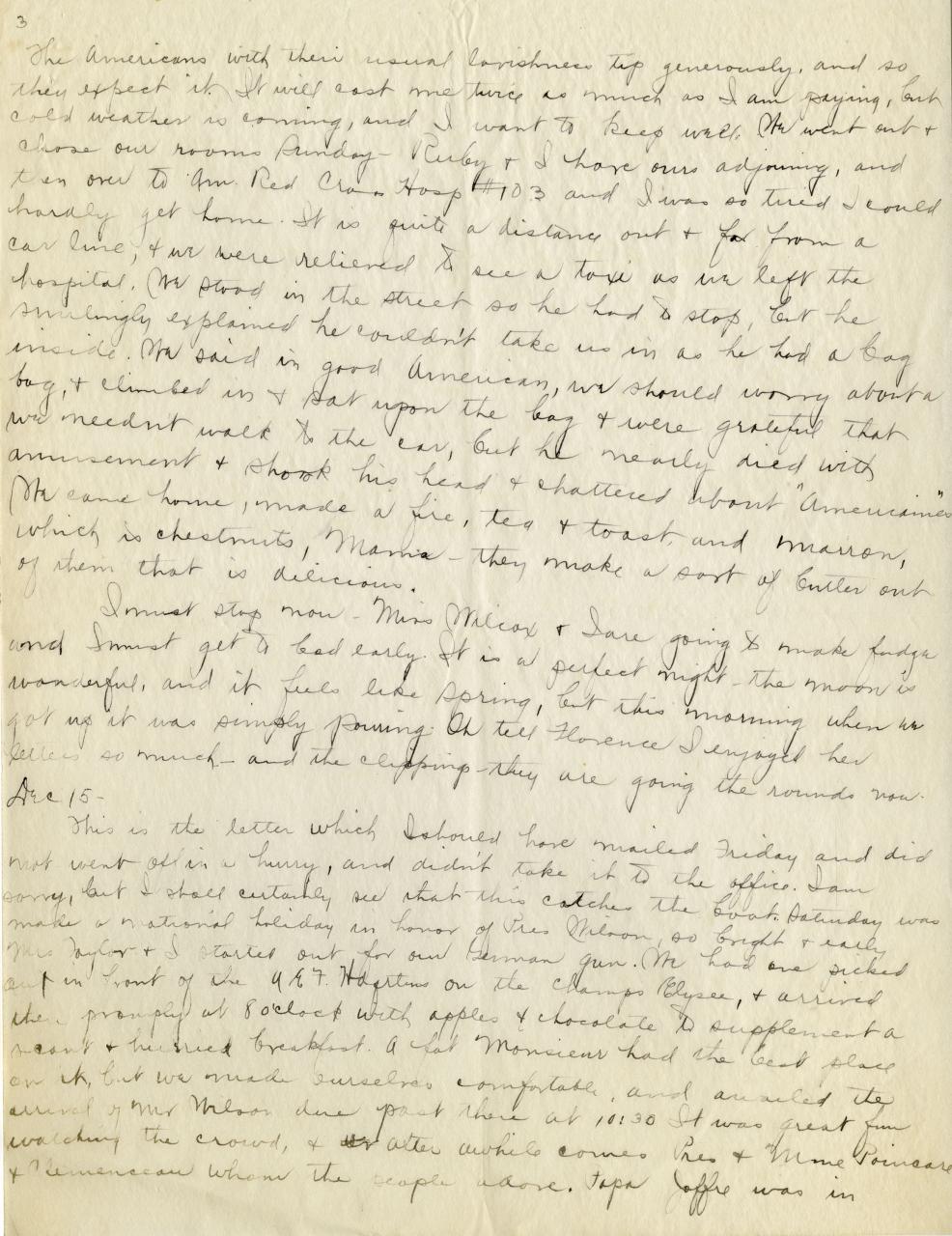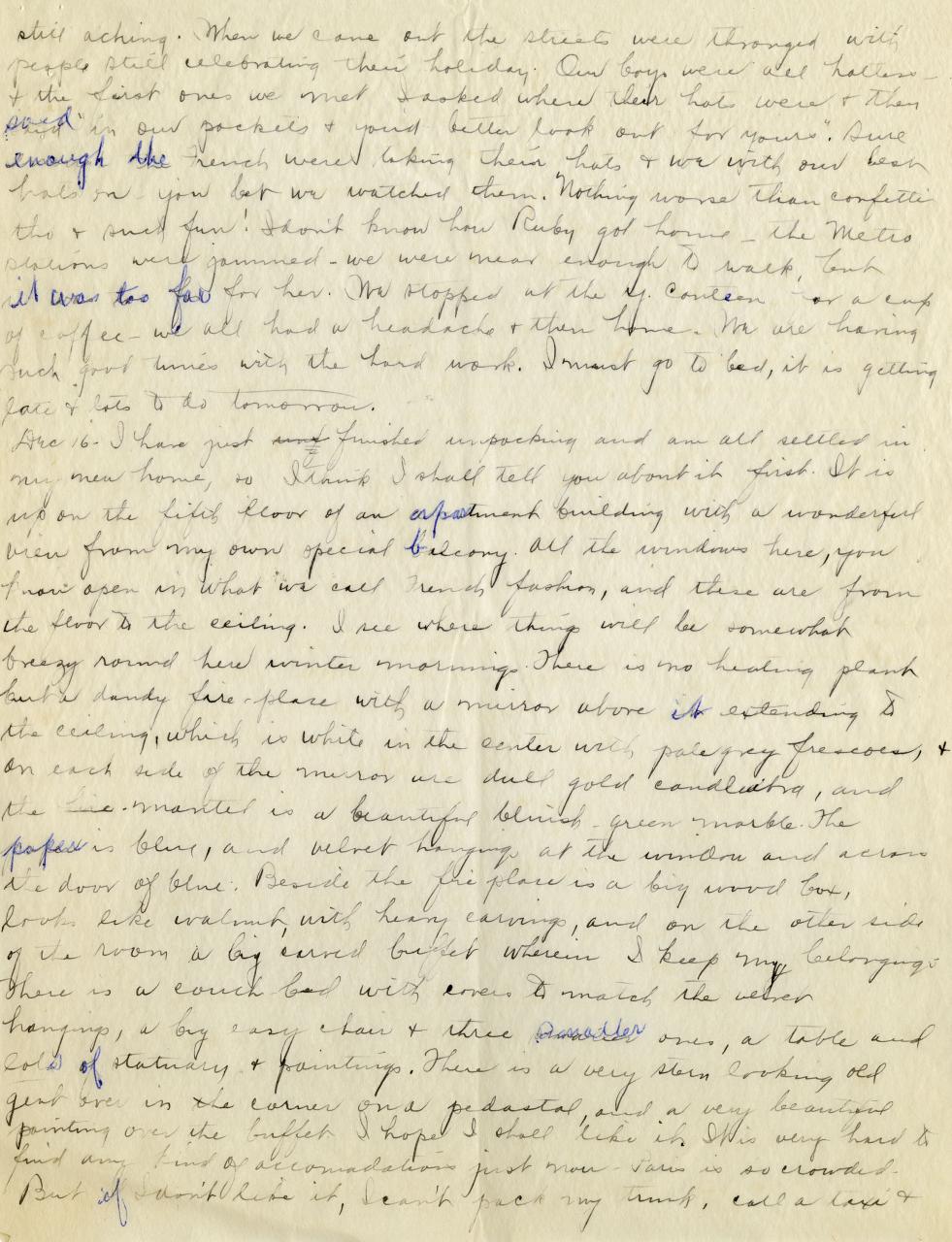 Dec 15-
[…] Saturday was made a national holiday in honor of Pres. Wilson, so bright + early Mrs Taylor + I started out for our German gun. […] It was great fun watching the crowd, + after awhile comes Pres + Mme. Poincare + Clemenceau whom the people adore. Papa Joffre was in [m...], very simply, as always, and more dignitaries whom we didn't recognize passed on the way to the station to meet Pres. Wilson. He looked natural, very happy, and tho' I had promised to remain seated so some Frenchmen behind me could see, I forgot all about it + stood up + shrieked with the rest. We declare that the president looked straight at us. We were the only American women right in the particular place - The Red Cross had made a big reservation further down the avenue, but we decided for the gun, and it was a seat in the front row. Mrs. Wilson was rather pale - but looked intensely interested in everything + was almost covered in flowers. […]
Citation: 
Dee Smith Papers. Minnesota Historical Society, St. Paul, Minnesota. P441