About
The Minnesota Historical Society preserves and makes available a wide range of materials chronicling Minnesota's history and culture. The goals of the Collections Department are to collect and preserve; provide access and interpretation; and engage in education and outreach. This blog is a tool to share these stories and let people know what is happening in the department.
See Collections Up Close Blog Archive
 Subscribe in a reader
Percy Christianson in Show Business!

After the Armistice, many soldiers in Europe were waiting to get back to the states. However, without the war, there wasn't much for them to do. To keep troops entertained, musical comedy and vaudeville shows were created with "all men" casts made up of the soldiers who had performing talent. These shows traveled from camp to camp, performing for the soldiers who had not yet been shipped home. The shows were very detailed, with costumes and wigs created for the performers, where the men in the shows dressed as chorus girls. Percy B. Christianson describes his role in one of these "traveling entertainment units" in a vaudeville show, which he was involved in for nine months after the Armistice until he was able to return home.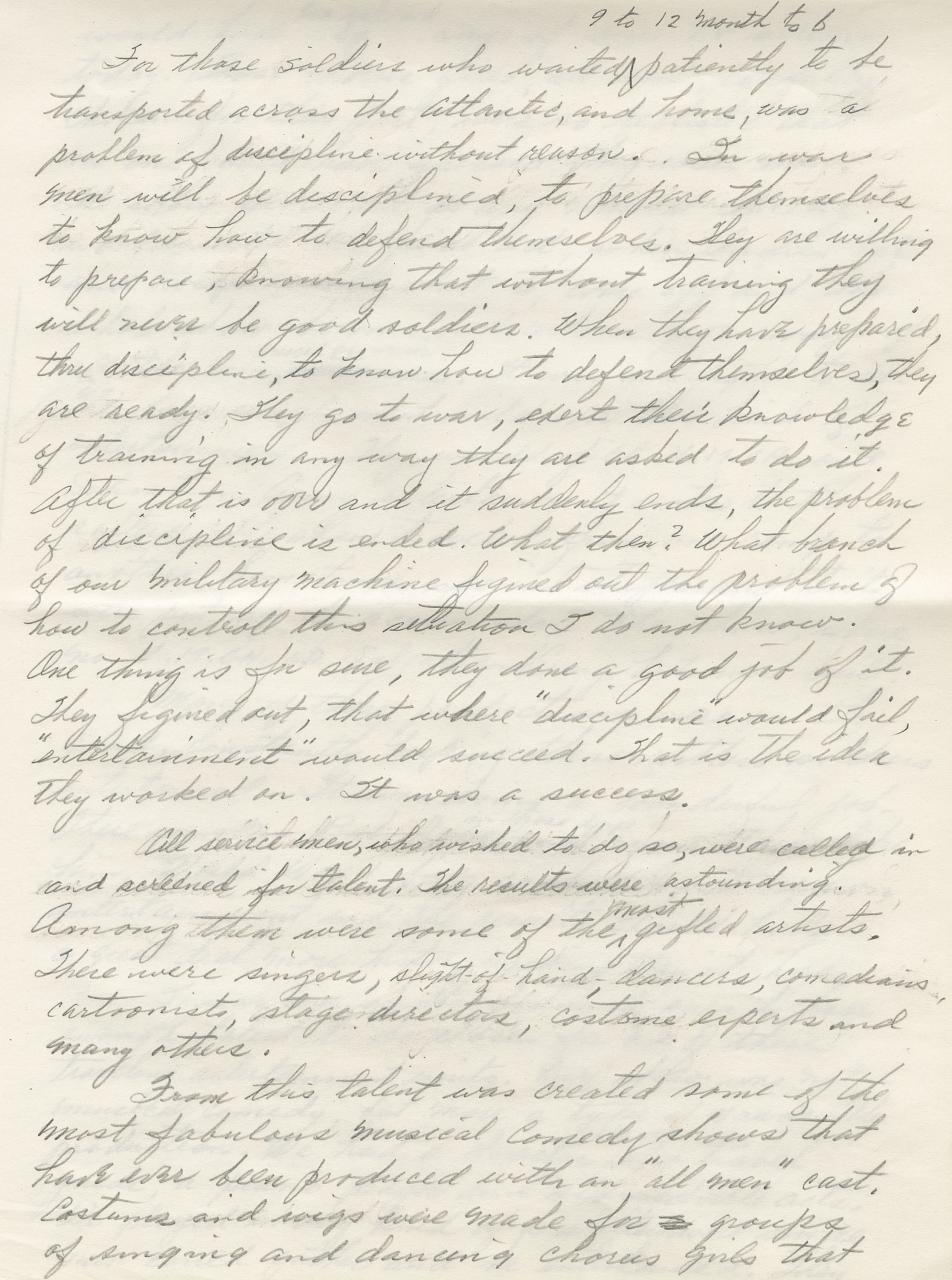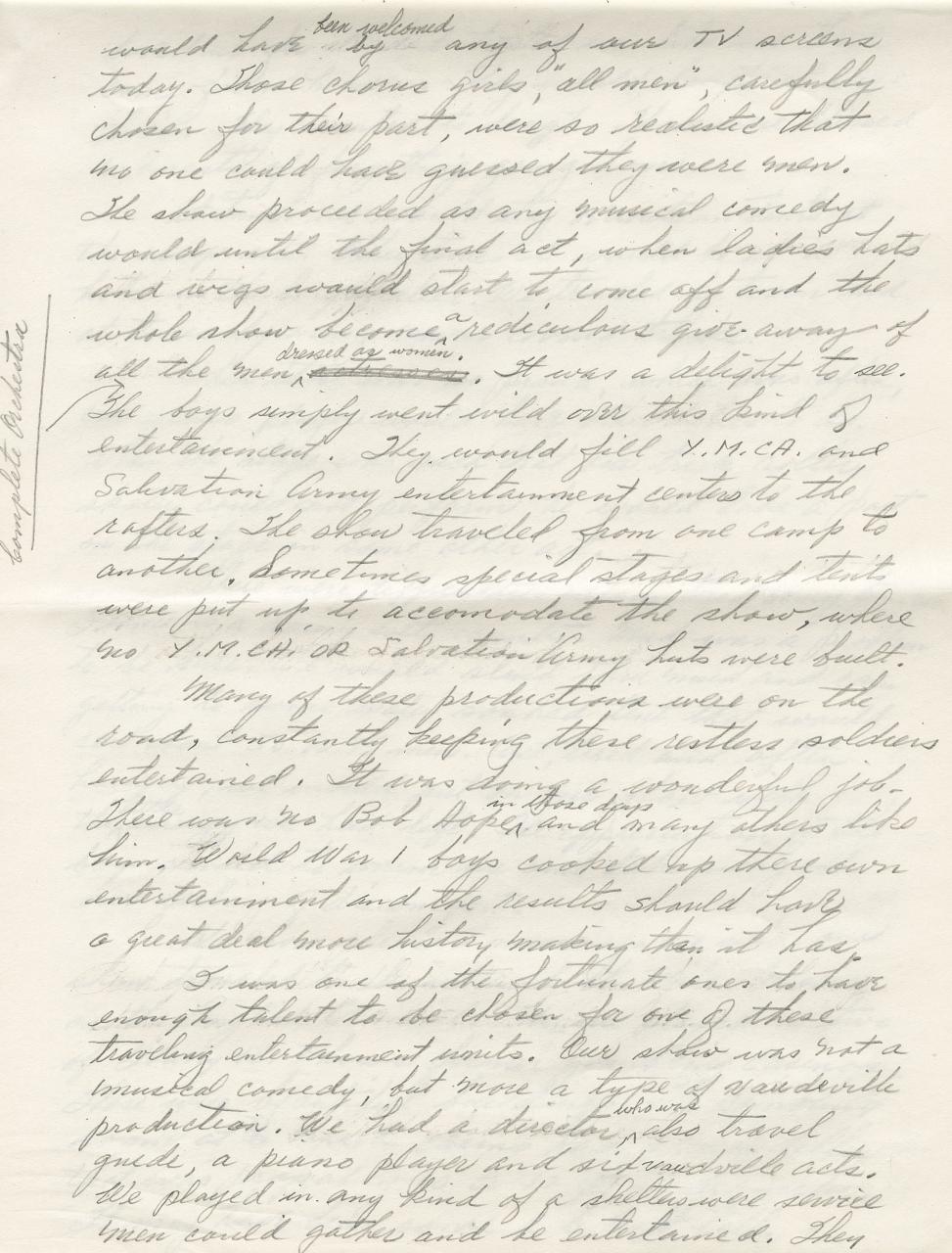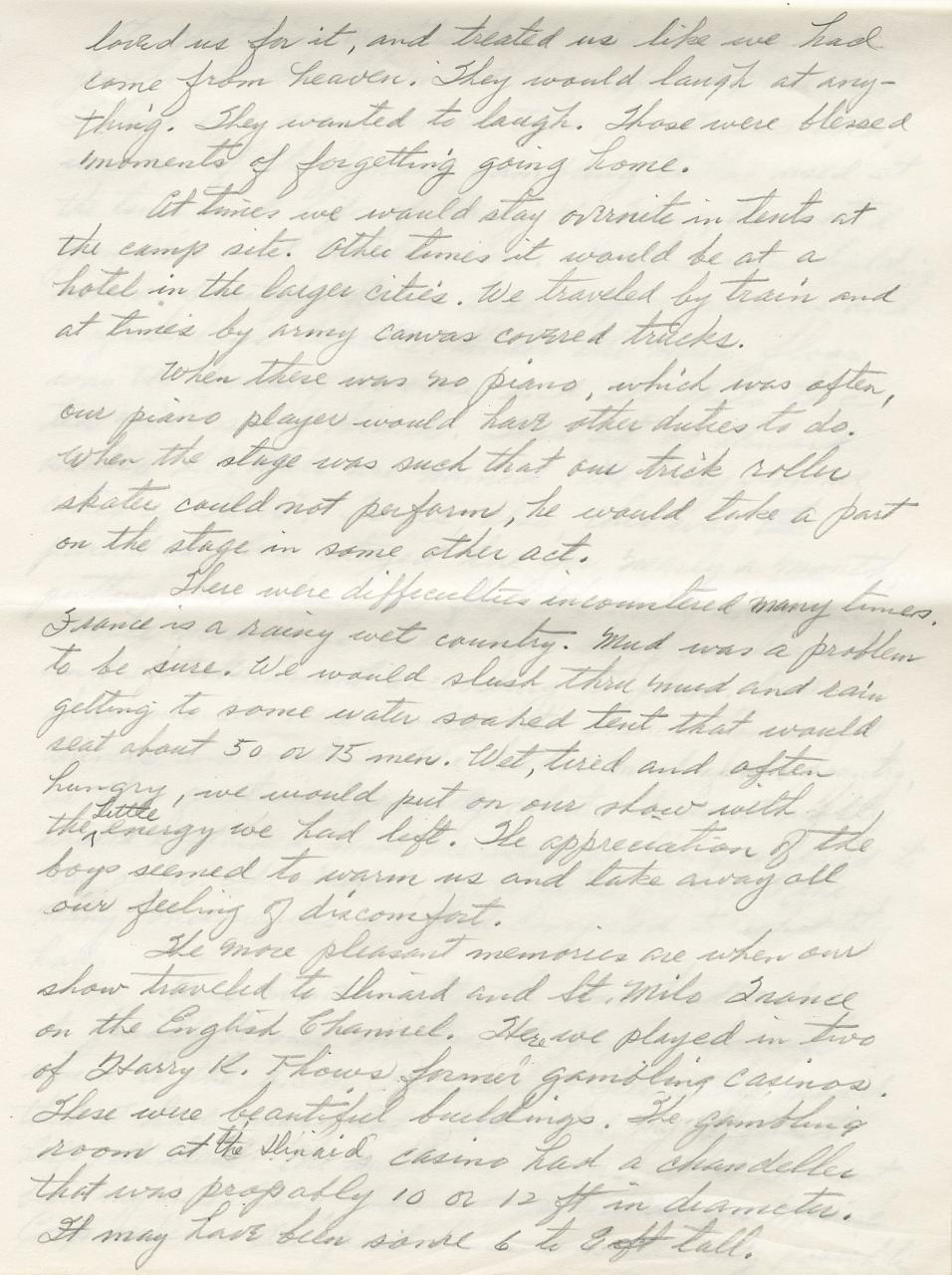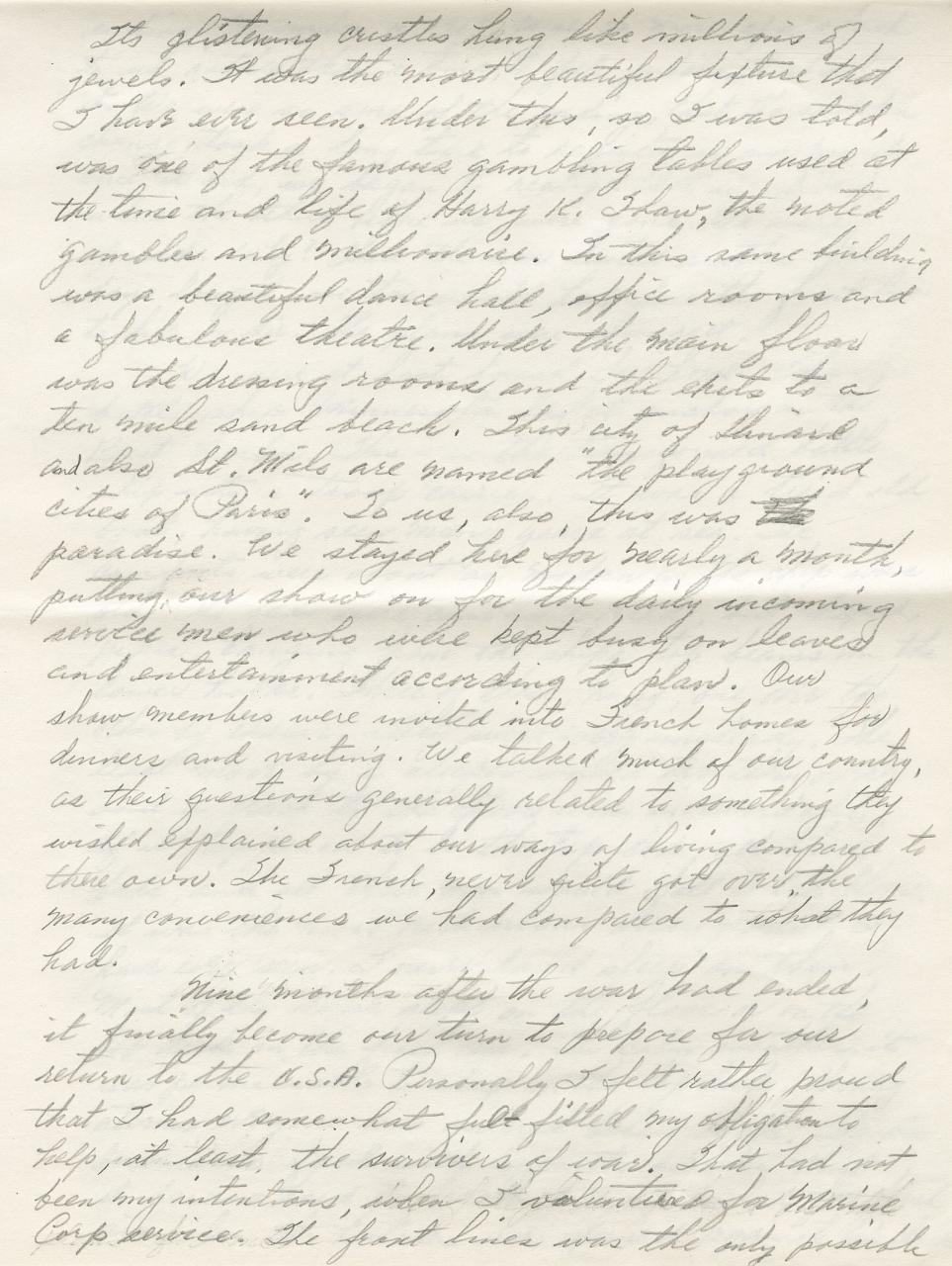 For those soldiers who waited patiently to be transported across the Atlantic, and home, was a problem of discipline without reason. In war men will be disciplined, to prepare themselves to know how to defend themselves.[...] After that is over and it suddenly ends, the problem of discipline is ended. What then? What branch of our military machine figured out the problem of how to controll [sic] this situation I do not know. One thing is for sure, they done a good job of it. They figured out, that where "discipline would fail, "entertainment" would succeed.["] That is the idea they worked on. It was a success. All service men, who wished to do so, were called in a screened for talent. The results were astounding. Among them were some of the most gifted artists. There were singers, slight of hand, dancers, comedians, cartoonists, stage directors, costume experts and many others. From this talent was created some of the most fabulous musical comedy shows that have ever been produced with an "all men" cast. Costumes and wigs were made for groups of singing and dancing chorus girls that would have been welcomed by any of our TV screens today. [...] The boys simply went wild over this kind of entertainment. They would fill Y.M.C.A. and Salvation Army entertainment centers to the rafters. The show traveled from one camp to another. Sometimes stages and tents were put up to accommodate the show, where no Y.M.C.A. or Salvation Army huts were built. [...]