About
The Minnesota Historical Society preserves and makes available a wide range of materials chronicling Minnesota's history and culture. The goals of the Collections Department are to collect and preserve; provide access and interpretation; and engage in education and outreach. This blog is a tool to share these stories and let people know what is happening in the department.
See Collections Up Close Blog Archive
 Subscribe in a reader
Notes from an Intern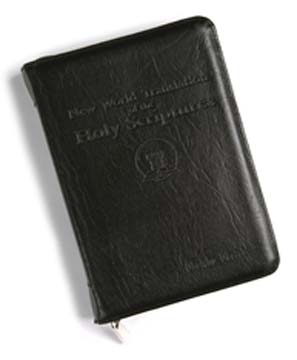 Hello! My name is Clare Wedrickas and I was the 3D Objects intern during the fall of 2018. I have a background in art history and am currently in a library and information science graduate program. The work that I did within the department perfectly melded both worlds and allowed me to gain more experience working with objects and recording them. Much of my day-to-day work focused on cataloging within the collection; I created catalog records for incoming objects and completed records that had been started earlier. A wide variety of artifacts are housed within 3D Objects which made my time interesting because I was able to learn about so many different pieces of history: handmade Christmas cards by Minnesota artists David and Lolita Granahan; lace and linen dresses from the early 1900s; a metal and wood hand crank coffee mill; Prince's personal travel Bible (shown above); a wood and metal cane from 1889 that was a gift from employees of Norwegian language newspapers to their boss; and large assortment of objects relating to the Green Giant Company. 
One of my favorite acquisitions to cataloged was a white Irish lace day dress worn by Harriet Weyerhaeuser in the first decade of the 20th century. A member of a prominent Saint Paul family, Harriet was the wife of powerful timber businessman Frederick Weyerhaeuser. One of three dresses from this family accepted into the collection this year, this particular dress is the most elaborate. The dress is constructed out of white pique - a type of woven cotton fabric - with floral designs. Some of the flowers are three-dimensional, making the dress even more interesting in my eyes. Think of the amount of skill and the number of hours that it took to create these by hand!
In addition to cataloging and working directly with 3D objects, I had the opportunity to attend a handful of staff training sessions that were led by librarians from the Gale Family Library. Session topics included becoming familiar with the library, how to search for people within MNHS Collections, searching for history about your Minnesota house, conducting state hospital records research, and tips and tricks for searching within the library systems. As a part of creating and filling out catalog records I occasionally had to research people associated with the objects, which can be a bit of a challenge depending on when they lived and how prominent within society they were. The knowledge that I gained from all of the research sessions was extremely helpful and allowed me to search a bit more confidently than before, which in turn made me a better cataloger.
Did you know that there is an online index called MOMS (officially the Minnesota Official Marriage System) where you can search for marriage certificates? Not every county's records are in the database, but if you are lucky enough to find who you are looking for then you can discover the county and date of their marriage. As you try to piece together someone's life, information such as this can be key. It was also neat to learn about the Minneapolis and St. Paul City Directories where you can look up who used to live in your house and what their occupation was.
Another fun opportunity that I had was to attend was the weekly meeting of the Collections Acquisitions Committee. In these meetings curators present materials they would like to purchase or accept as donations for the museum's collections, and then there is a vote. The voting members are predominantly curatorial staff, but the meetings themselves are open to all MNHS staff. I enjoyed observing the process and listening to curator's reasons for accepting material, which was often that the object up for vote would fill in an area of the current collection that was important but lacking. These meetings also gave me exposure to different areas within Collections, such as library acquisitions and photography. It was fun to peek behind the curtain to see how the collections grow and what criteria curators need to think about when making these decisions.
Learning about MNHS 3D Object cataloging standards, as well as why the 3D curators do or do not accept certain objects into the collection, gave me valuable knowledge that I can bring with me to my next museum role. In order to work with objects in museum collections you need to be detail oriented and able to conduct different types of research; my time as the intern helped me to develop those abilities even further. The skills and experience that I gained from my internship at MNHS further built upon past experiences working in art museums and with art collections, and I am leaving this role more confident in my collections and cataloging abilities.
Clare Wedrickas
3D Intern, Fall 2018