About
The Minnesota Historical Society preserves and makes available a wide range of materials chronicling Minnesota's history and culture. The goals of the Collections Department are to collect and preserve; provide access and interpretation; and engage in education and outreach. This blog is a tool to share these stories and let people know what is happening in the department.
See Collections Up Close Blog Archive
 Subscribe in a reader
Pen Wiper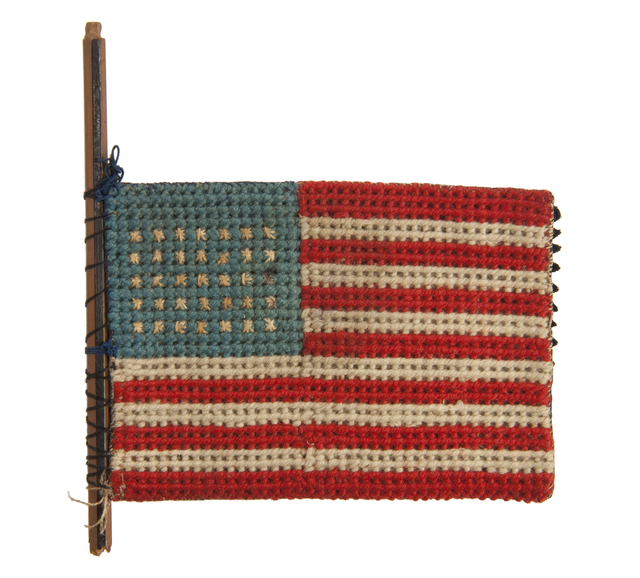 Given that Valentine's Day is later this week, we've been thinking about love letters, and therefore pens. While this may not be romantic it is interesting; an American flag pen wiper used by Nancy Hall Neill during the Civil War, 1861 - 1865. Note the flag has 35 stars on a blue canton and is tied to a wooden support. Pen wipers were used to clean ink from a pen while writing so it would remain in good working order.