About
The Minnesota Historical Society preserves and makes available a wide range of materials chronicling Minnesota's history and culture. The goals of the Collections Department are to collect and preserve; provide access and interpretation; and engage in education and outreach. This blog is a tool to share these stories and let people know what is happening in the department.
See Collections Up Close Blog Archive
 Subscribe in a reader
"Tired of Sitting Still"
Lucy Hallett, a junior in high school in Tracy, Minnesota, sent this letter to the Minneapolis branch of the Red Cross offering her services. As an eighteen-year-old, Hallett felt that she could not simply wait around for the raging war to end. She attained her parents' consent and offered her transport to Minneapolis at the Red Cross' convenience. This restlessness among young adults was not uncommon.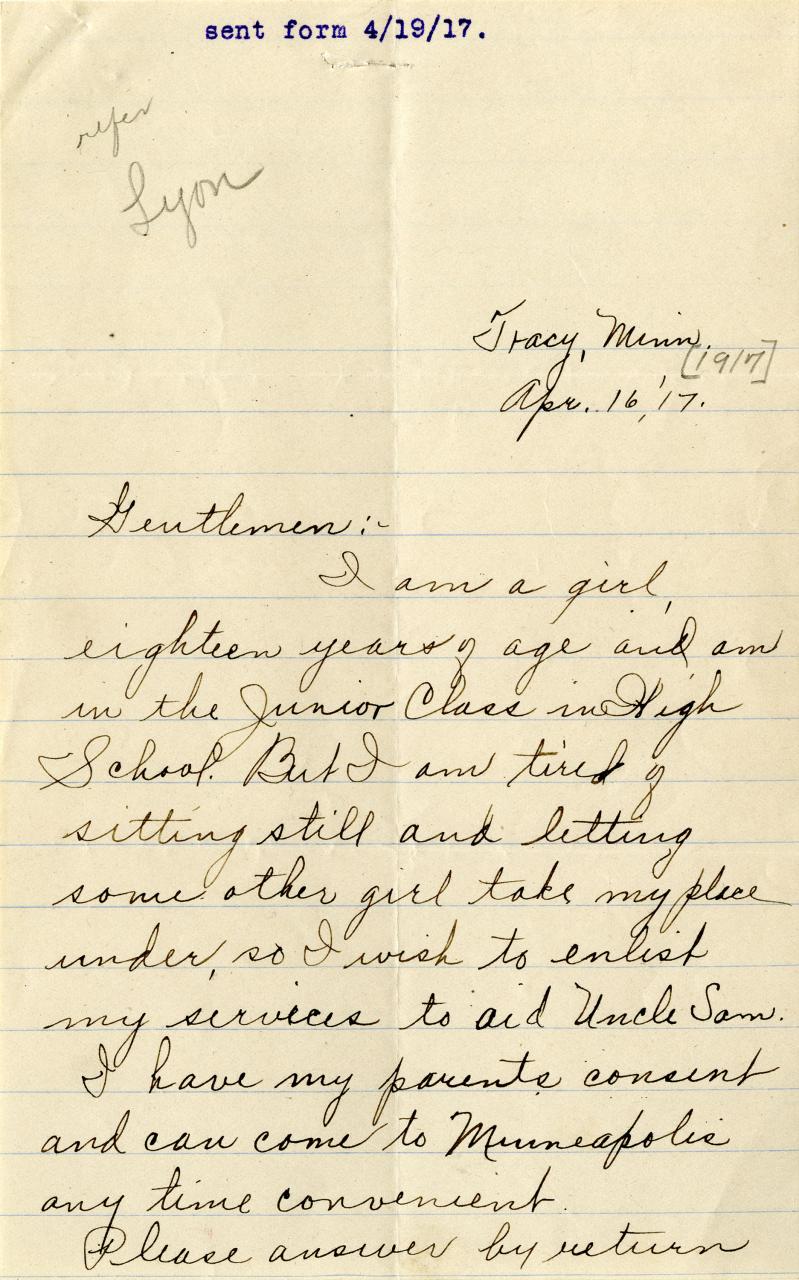 Tracy, Minn.
Apr. 16, '17.

Gentleman:
I am a girl, eighteen years of age and am in the Junior Class in High School. But I am tired of sitting still and letting some other girl take my place under, so I wish to enlist my services to aid Uncle Sam. I have my parents consent and can come to Minneapolis any time convenient.
Please answer by return and give me full particulars.
Yours respectfully
Lucy Hallett
Citation: American Red Cross, Northern Division, records, 1915-1921. Minnesota Historical Society, St. Paul, Minnesota. [P781]