About
The Minnesota Historical Society preserves and makes available a wide range of materials chronicling Minnesota's history and culture. The goals of the Collections Department are to collect and preserve; provide access and interpretation; and engage in education and outreach. This blog is a tool to share these stories and let people know what is happening in the department.
See Collections Up Close Blog Archive
 Subscribe in a reader
French military issue gas mask and case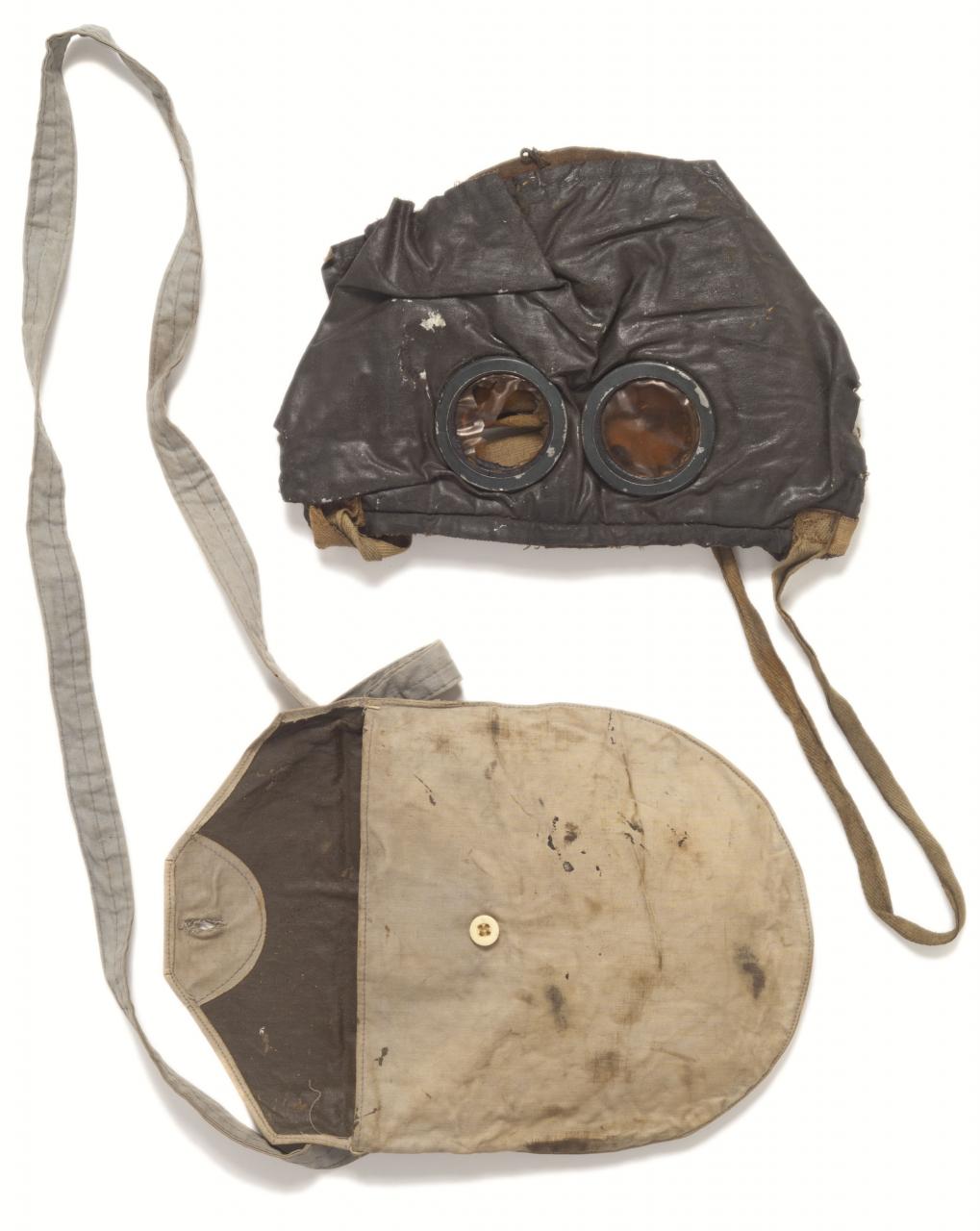 World War I was a conflict of unpleasant "firsts": the first widespread use of trench warfare, the first use of long-range artillery, and the first use of tanks. Today's artifact bears witness to yet another gruesome first, that of chemical warfare. The world's first recorded use of chemical weapons agents occurred on April 22, 1915, during the 2nd Battle of Ypres, when the German army fired chlorine gas cylinders at French troops. As the war progressed, all major belligerents made use of poisonous gas, and to the best of their ability, they took pains to protect their own soldiers from it. This French-issue protective mask and case was carried by a soldier circa 1917. The bulk of the mask is made of rubberized fabric, and it features two circular eyeholes with celluloid lenses. It's accompanying cotton bag has a shoulder strap for easy transport.
 
Citation: Minnesota Historical Society Collections, PUID 1981.38.37.A,B