About
The Minnesota Historical Society preserves and makes available a wide range of materials chronicling Minnesota's history and culture. The goals of the Collections Department are to collect and preserve; provide access and interpretation; and engage in education and outreach. This blog is a tool to share these stories and let people know what is happening in the department.
See Collections Up Close Blog Archive
 Subscribe in a reader
David Backus Receives Passport - May 4, 1917

A little over one month after the declaration of war, the U.S. had not yet deployed any of its own units overseas. The only soldiers abroad were those who had volunteered to fight. David H. Backus, a 24-year-old man from St. Paul, was one such celebrated volunteer. Backus had spent one year at Kemper Military School in Boonville, Missouri, and had been following the conflict in Europe since it began in 1914. As he put it years later, he "got hot pants to get overseas and do something about the War." He joined the American Red Cross as an ambulance driver and applied for a U.S. passport, which was approved on May 4, 1917. Backus then paid for his own travel to London, thinking he would work alongside the British forces. However, through the boss of a family friend, Backus became acquainted with the head of the French Norton-Harjes ambulance division, and he enlisted with them instead. For 89 days, David Backus would work as an ambulance driver near the strategically important Chemin des Dames ridge on the Western Front.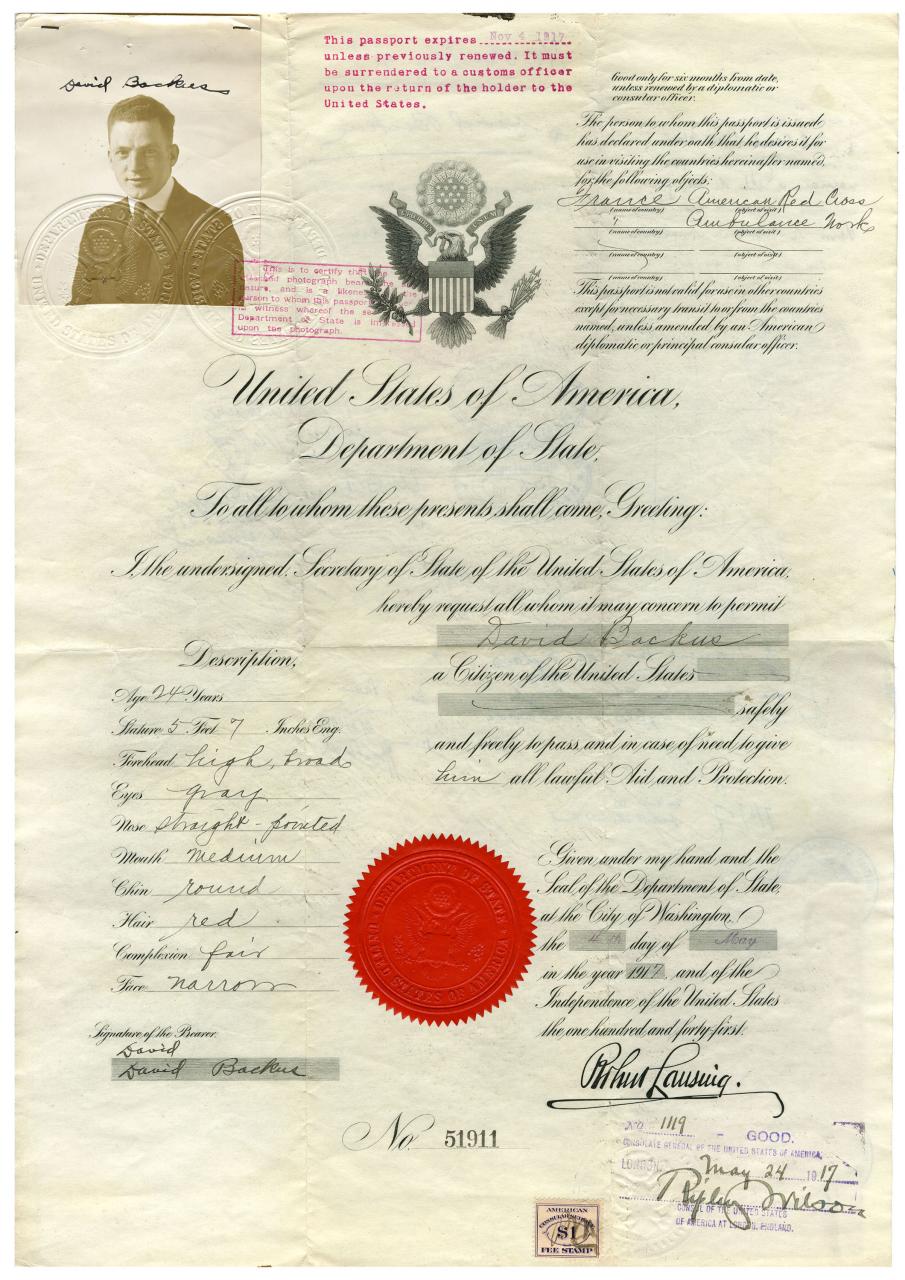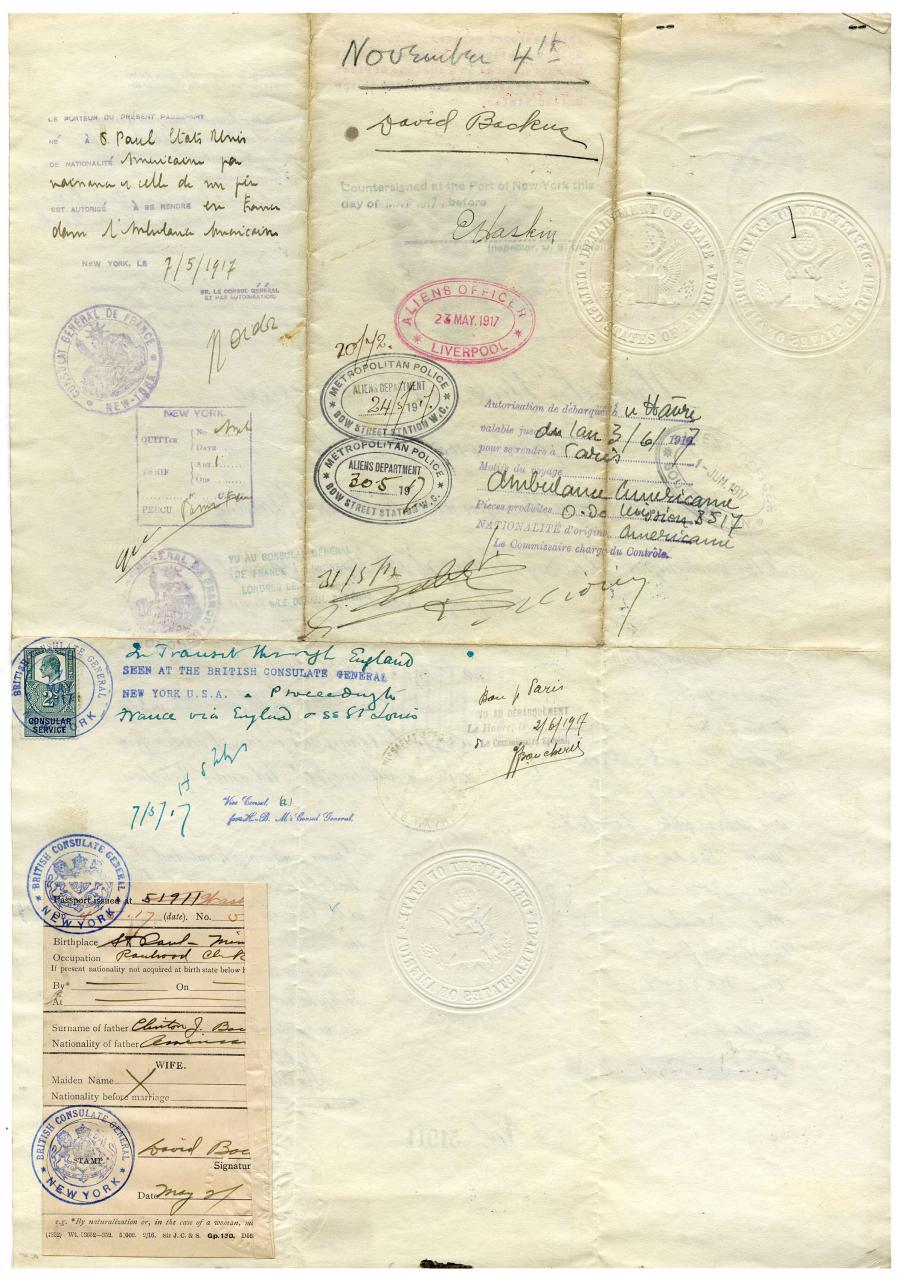 Citation: Backus, David H., David H Backus and family papers. Minnesota Historical Society. 102.I.4.7B-2