About
The Minnesota Historical Society preserves and makes available a wide range of materials chronicling Minnesota's history and culture. The goals of the Collections Department are to collect and preserve; provide access and interpretation; and engage in education and outreach. This blog is a tool to share these stories and let people know what is happening in the department.
See Collections Up Close Blog Archive
 Subscribe in a reader
Seventeen-Year-Old Luella Anderson Wishes to Be a Red Cross Nurse - May 7, 1917

One month after the declaration of war, U.S. citizens from all walks of life were already volunteering their time and money to the war effort. During this time period, the Minneapolis branch of the American Red Cross received a letter from a particularly determined young resident of Crosby, North Dakota. Seventeen-year-old Luella Anderson, then a high school student and an assistant to her local dentist, wrote that she would "like nothing more than to be a Red Cross nurse." She gives a brief description of her background, portraying herself as young but hardworking, and she asks the Secretary of the branch to send more information on how she might enter training. Despite Luella Anderson's enthusiasm, it is unclear whether she was ultimately permitted to serve as a nurse overseas.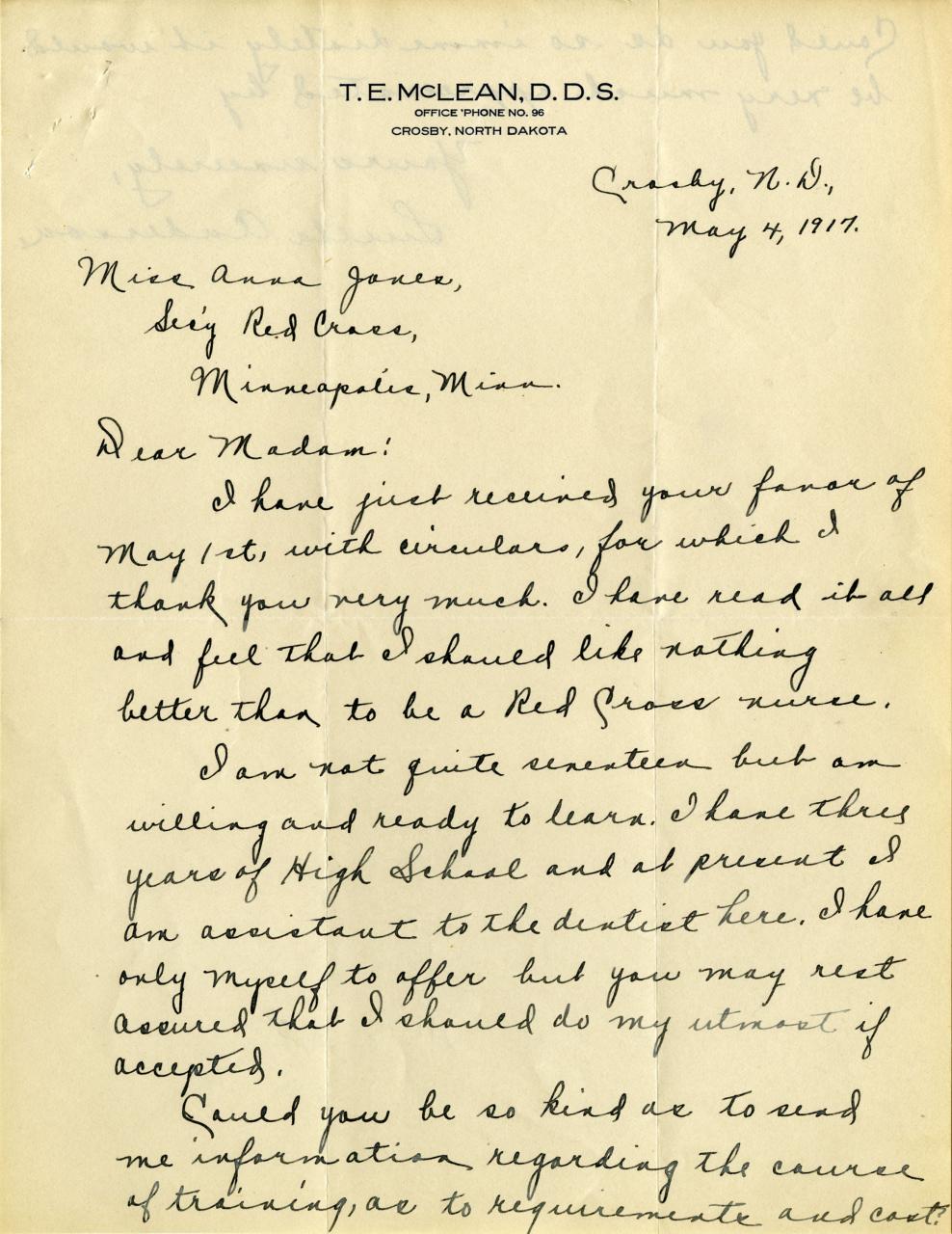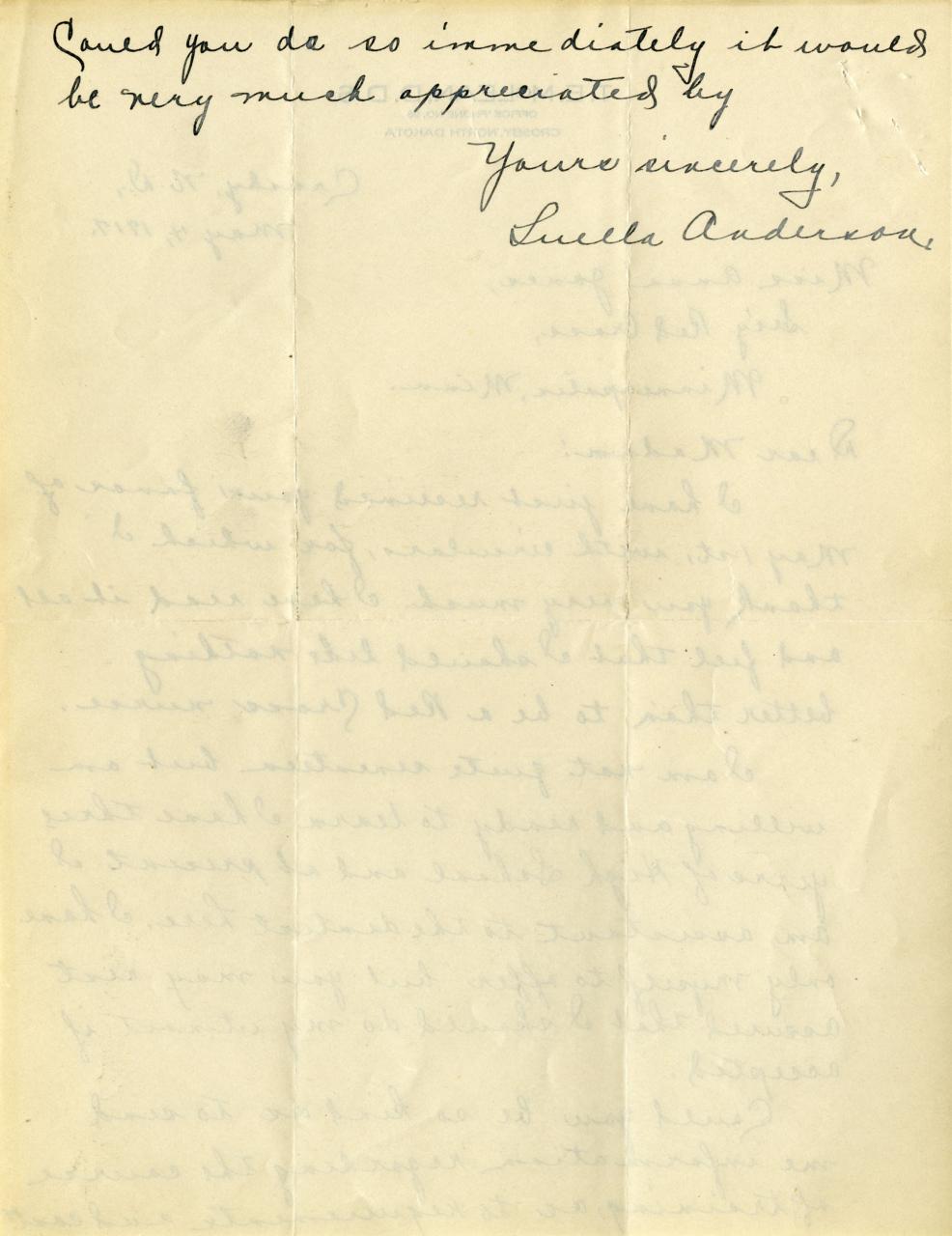 Crosby, N.D.,
May 4, 1917.
[...]
Dear Madam:
I have just received your favor of May 1st, with circulars, for which I thank you very much. I have read it all and feel that feel that I should like nothing better than to be a Red Cross nurse. I am not quite seventeen but am willing and ready to learn. I have three years of High School and at present I am assistant to the dentist here. I have only myself to offer but you may rest assured that I should do my utmost if accepted. Could you be so kind as to send me information regarding the course of training, as to requirements and cost? Could you do so immediately it would be very much appreciated by
Yours sincerely,
Luella Anderson

Citation: American Red Cross, Northern Division, records, 1915-1921. Minnesota Historical Society, St. Paul, Minnesota. [P781]