About
The Minnesota Historical Society preserves and makes available a wide range of materials chronicling Minnesota's history and culture. The goals of the Collections Department are to collect and preserve; provide access and interpretation; and engage in education and outreach. This blog is a tool to share these stories and let people know what is happening in the department.
See Collections Up Close Blog Archive
 Subscribe in a reader
When It Comes to Teaching First Aid to Women - May 16, 1917

After Dr. Ralph T. Knight of Minneapolis consented to instruct some classes on their behalf, the American Red Cross reponded with this letter describing the intention and guidelines by which Dr. Knight is to instruct men and women in First Aid. They explain that there has been "considerable misunderstanding" among former students as to what they can do with first aid certification. The main point of the first aid classes for women is to teach first aid based on scenarios they may encounter in the home. If women want to prepare for war service, they are to be referred to the "Division of Instruction for Women," which offers more war-specialized instruction, even though the Red Cross is only to operate at the front in extreme emergencies. The Red Cross requests that Dr. Knight make this information clear in all of his classes.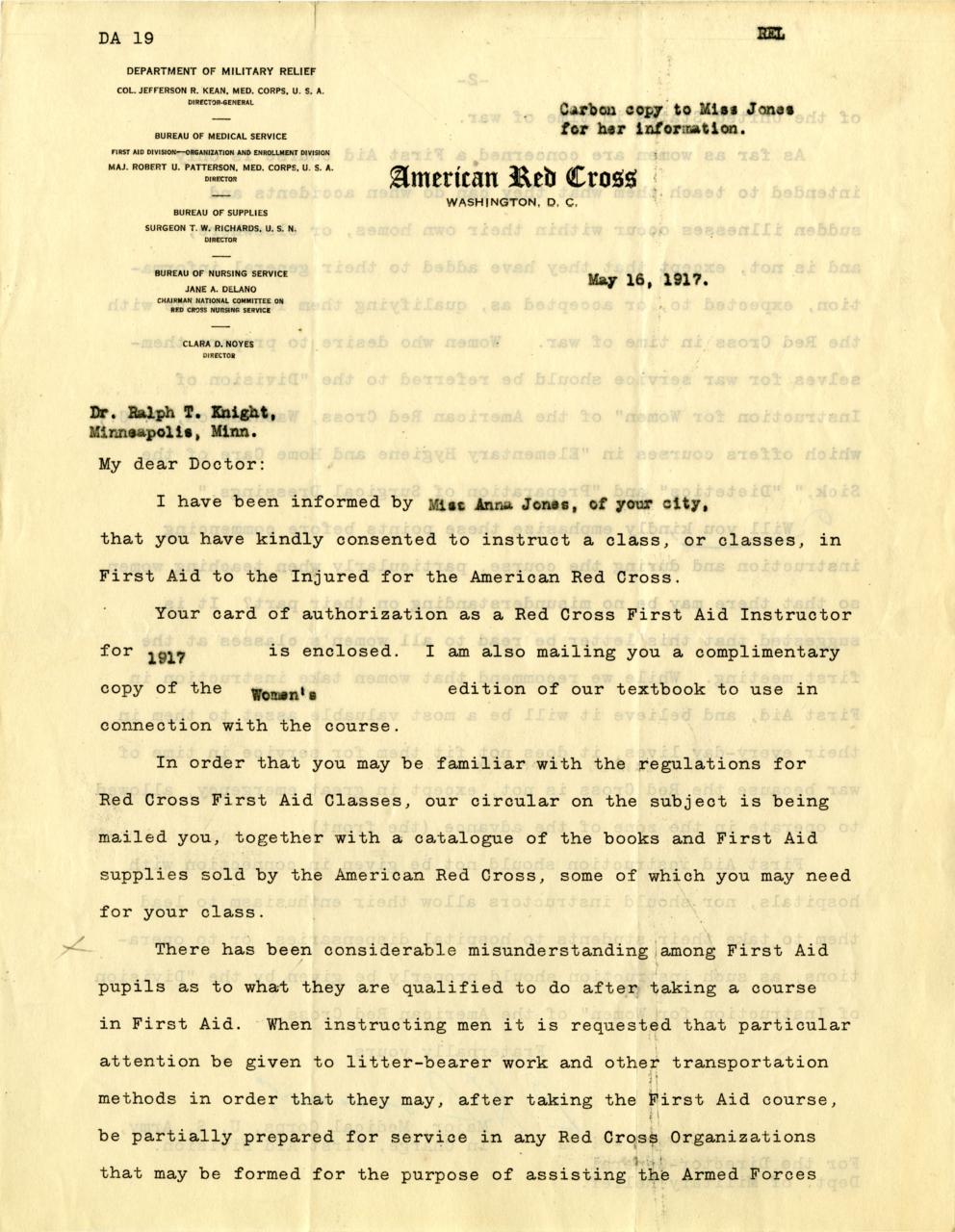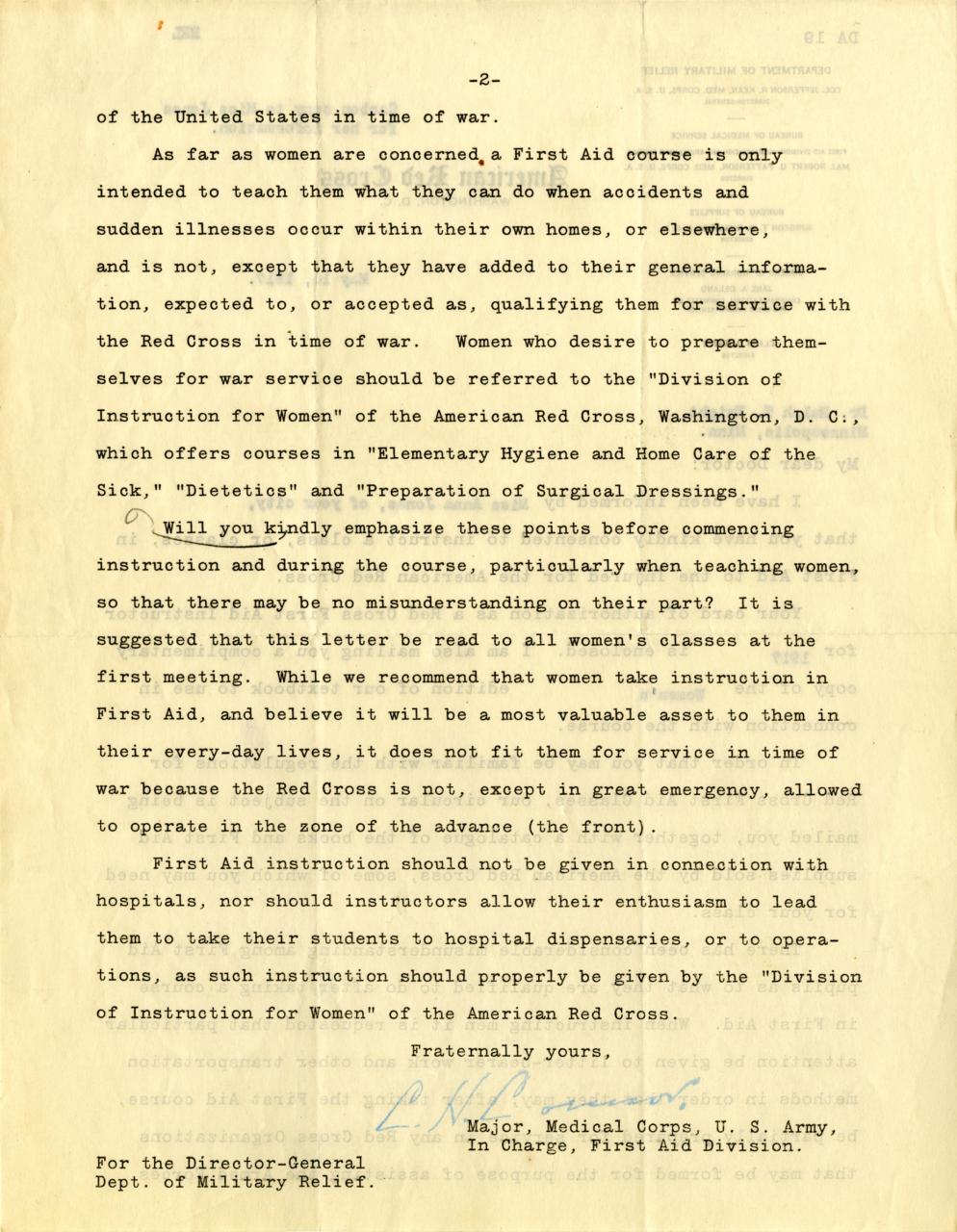 May 16, 1917.
Dr. Ralph T. Knight,
Minneapolis, Minn.
My dear Doctor:
I have been informed by Miss Anna Jones, of your city, that you have kindly consented to instruct a class, or classes, in First Aid to the Injured for the American Red Cross. [...] There has been considerable misunderstanding among First Aid pupils as to what they are qualified to do after taking a course in First Aid. [...] As far as women are concerned a First Aid course is only intended to teach them what they can do when accidents and sudden illnesses occur within their own homes, or elsewhere, and is not, except that they have added to their general information, expected to, or accepted as, qualifying them for service with the Red Cross in time of war. Women who desire to prepare themselves for war service should be referred to the "Division of Instruction for Women" of the American Red Cross, Washington, D.C. [...]
Fraternally yours,
Major Medical Corps, U.S. Army,
In Charge, First Aid Division.
Citation: American Red Cross, Northern Division, records, 1915-1921. Minnesota Historical Society, St. Paul, Minnesota. [P781]