About
The Minnesota Historical Society preserves and makes available a wide range of materials chronicling Minnesota's history and culture. The goals of the Collections Department are to collect and preserve; provide access and interpretation; and engage in education and outreach. This blog is a tool to share these stories and let people know what is happening in the department.
See Collections Up Close Blog Archive
 Subscribe in a reader
David Backus's Ambulance Breaks Down - June 8, 1917

David Backus, a St. Paul native and recent recruit to the French Norton-Harjes Ambulance Corps, had successfully completed his training by June 1918. During his first couple weeks of driving an ambulance, he spent some days much closer to the front and others much farther from danger, completing deliveries of medical supplies and checking in with his supervisors in Paris. Backus's diary entries from this period indicate that mechanical failures were a common problem. On June 8, 1917, Backus took his ambulance, which was "working rotton," to a garage in Paris, where they removed excess oil from the carburetor. He then attempted a delivery of iodine and bandages to Ambulance Section 6, which was operating much closer to the front. Unfortunately, his car broke down completely about nine miles outside of Paris. Backus was forced to spend the night in his ambulance along with a French private who had been sent to provide him assistance. In the morning, a local French woman offered them breakfast and cognac, and despite his recent setbacks, Backus declared that he "felt like a million dollars" and was optimistic about his future as an ambulance driver.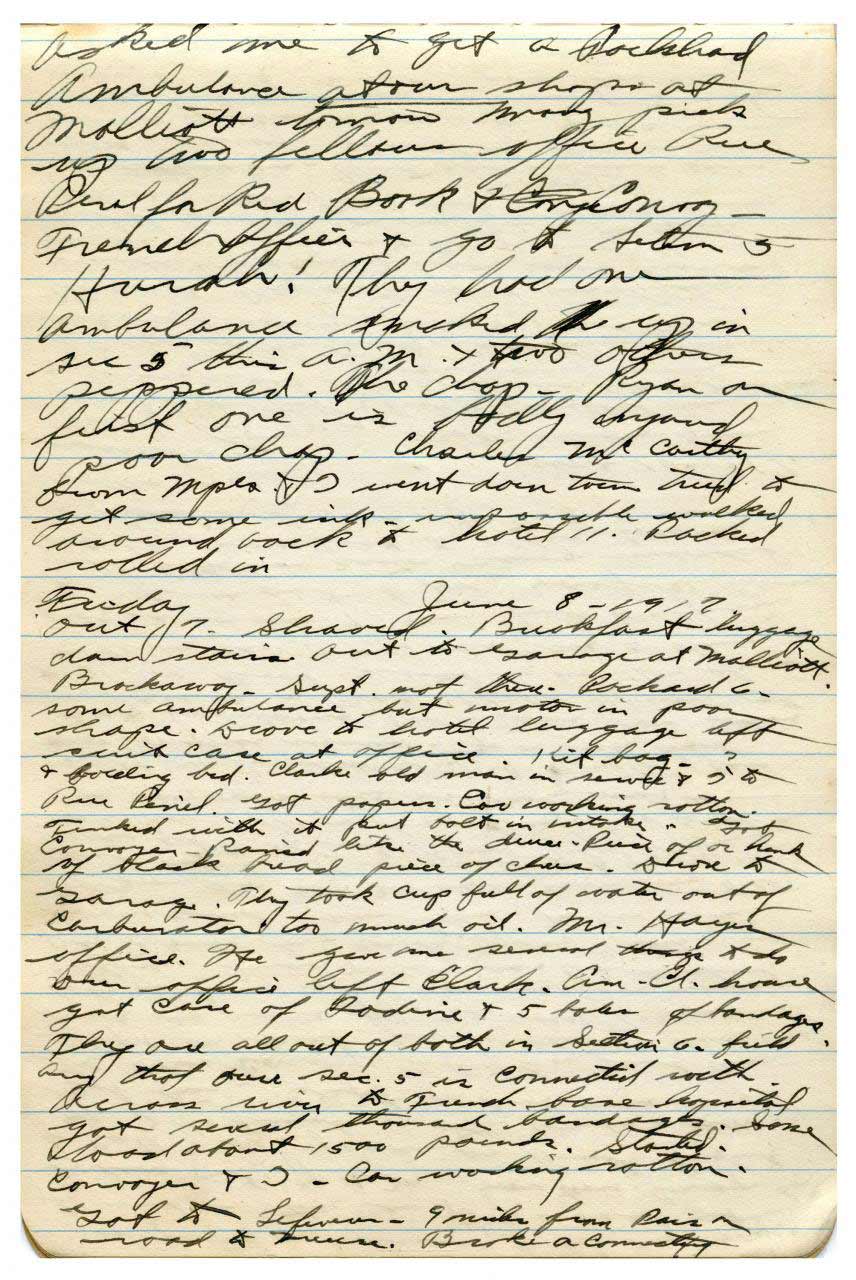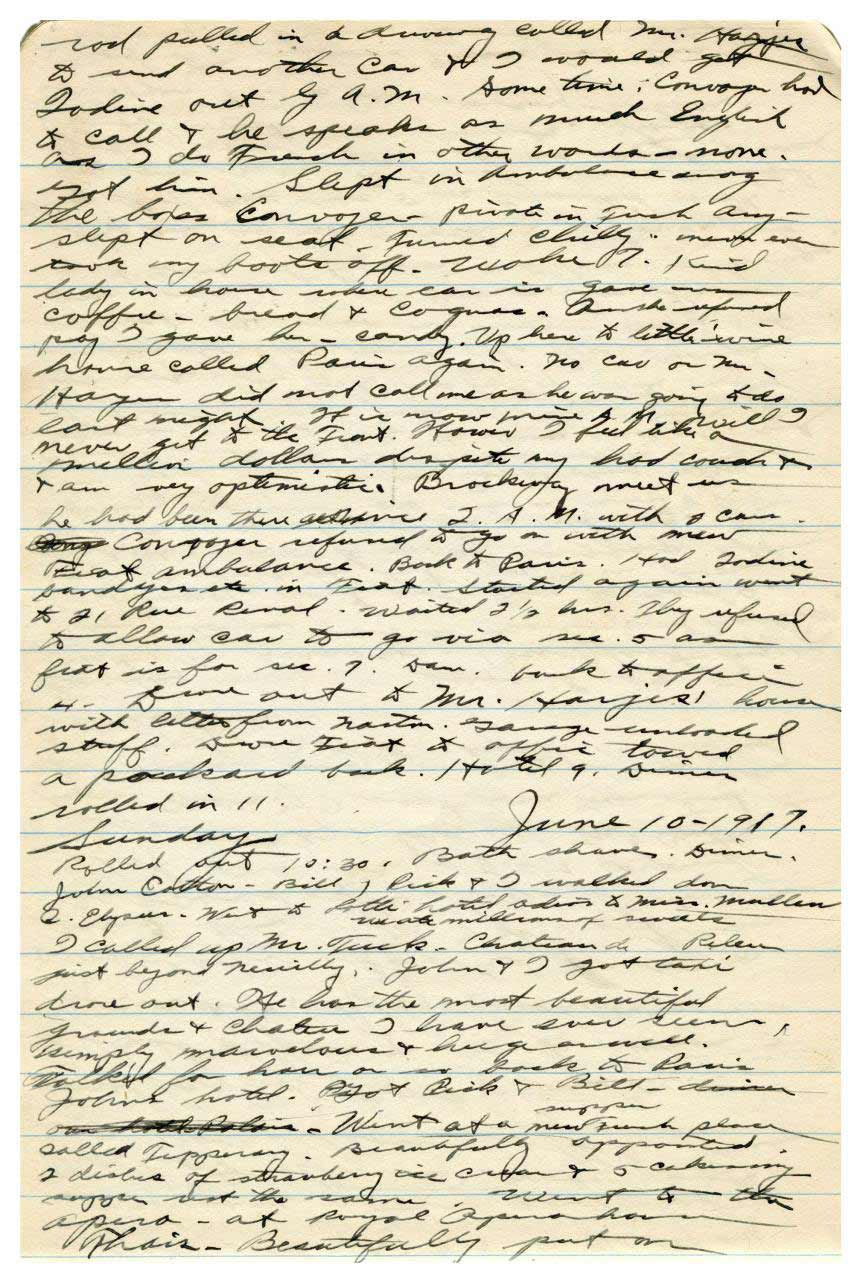 Friday, June 8-1917
[...] Drove to Garage. They took cups full of water out of carburetor[,] too much oil. [...] Got case of Iodine & 5 bales of bandages. They are all out of both in Section 6 […] Started, Convoyer and I. Car working rotten.Got to Lefeven [sic] - 9 miles from Paris on road to [...] Broke a connecting rod[,] pulled in a driveway called Mr. Harjis to send another car, and I would get Iodine out by AM sometime. Convoyer had to call & he speaks as much English as I do French, in other words - none. Slept in ambulance among the boxes. Convoyer private in French Army - slept on seat. Was chilly, never even took my boots off. Woke 7. Kind lady in house where car is gave us coffee, bread, and cognac. And she refused pay I gave her – candy. […] It is now nine AM, will I never get to the front. However, I felt like a million dollars despite my bad cough and I am very optimistic. [...]
Citation: David H. Backus and Family Papers. Minnesota Historical Society, St. Paul, Minnesota. [123.D.10.6F]