About
The Minnesota Historical Society preserves and makes available a wide range of materials chronicling Minnesota's history and culture. The goals of the Collections Department are to collect and preserve; provide access and interpretation; and engage in education and outreach. This blog is a tool to share these stories and let people know what is happening in the department.
See Collections Up Close Blog Archive
 Subscribe in a reader
David Backus's Unit Recieves French Military Award

For their evacuation of the dead and wounded at Chemin des Dames in the summer of 1917, David Backus's unit of the Norton-Harjes Ambulance Corps was awarded the Fourragere of the Médaille Militaire from the French Government. In a speech to Backus's unit on July 14, 1917, the General of the Division informed Backus and his fellow drivers that they had received this prestigious award. The General proclaims that they are no longer simply attached to a unit of Chasseurs, a designation for French army soldiers trained for rapid action. Rather, with their service at Chemin des Dames, they had become honorary Chasseurs themselves. In recognition of this honor, Backus and his unit were given elements of the Chasseurs' uniform, which included, as Backus put it, "funny little floppy caps." Though Backus displayed a fairly non-serious, irreverent attitude toward the uniform, the fact remained that the award was notable. In fact, Backus's division was the only ambulance division to receive this award during the First World War.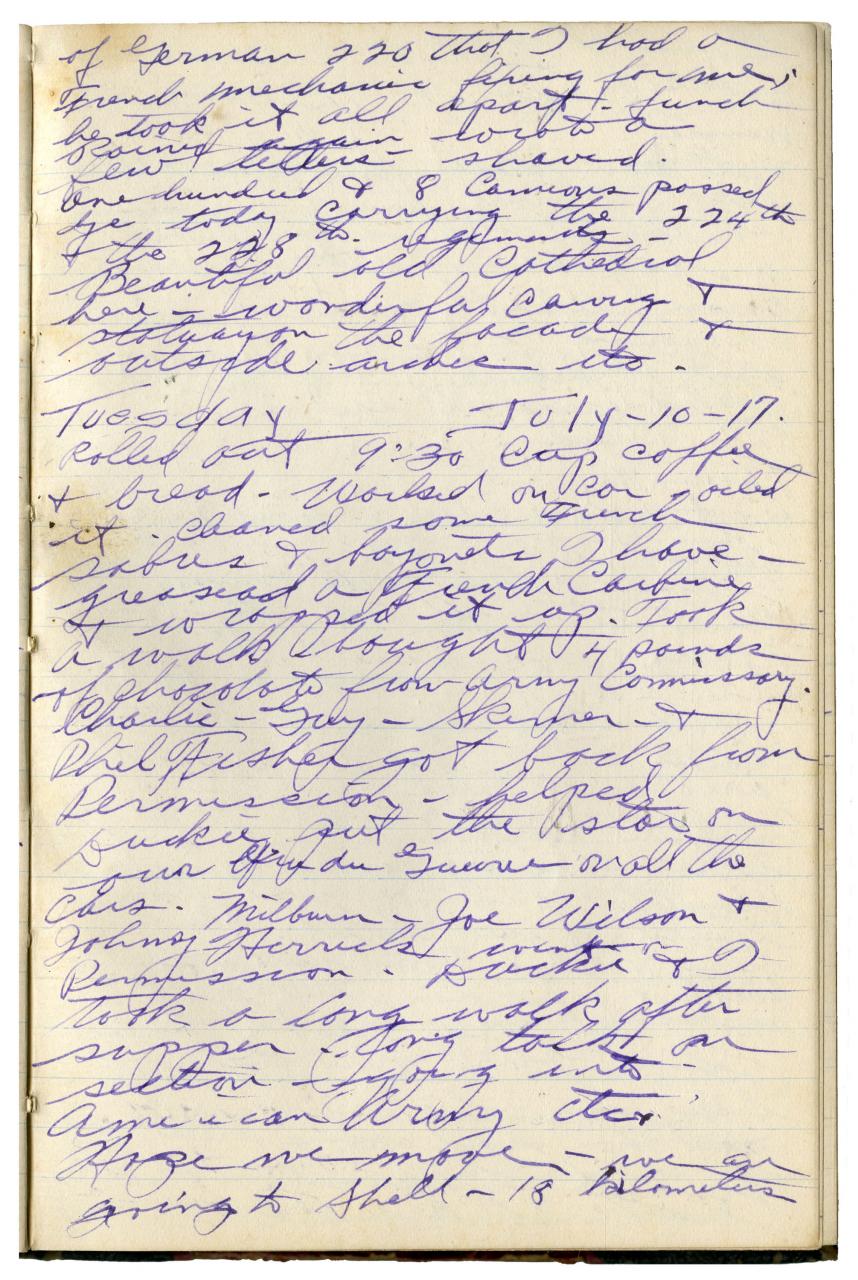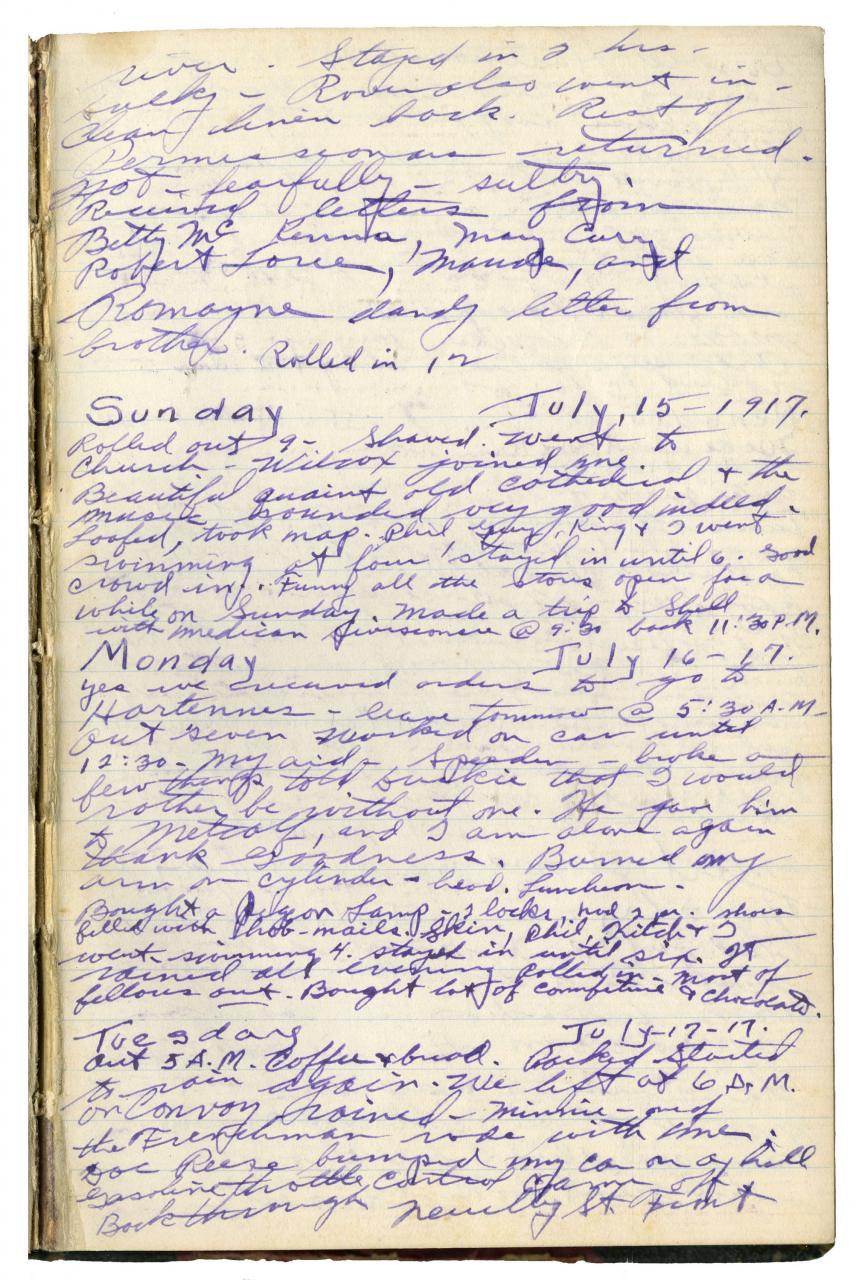 Saturday July 14-1917.
French Fourth, most of fellows left 5 A.M. went to Paris in our cars to see [...]. I stayed with four or 5 others. Rolled out 8. The General of this Division in a talk to us said that we were not attached to a Regiment of Chasseurs, but are Chasseurs, first Sanatiry [sic] Section to whom this honor has been awarded. We wear the Berry's [?] funny little floppy caps of the Chasseurs. [...]