About
The Minnesota Historical Society preserves and makes available a wide range of materials chronicling Minnesota's history and culture. The goals of the Collections Department are to collect and preserve; provide access and interpretation; and engage in education and outreach. This blog is a tool to share these stories and let people know what is happening in the department.
See Collections Up Close Blog Archive
 Subscribe in a reader
German Air Attacks Continue near David Backus's Ambulance Division - July 22, 1917

After the receipt of their Fourragere of the Médaille Militaire, David Backus's ambulance unit experienced another week of action near the Western Front. On July 22, 1917, Backus wrote of German airplane attacks, which could be heard several kilometers behind the front line. One Boche airplane flew directly overhead at ten in the morning, and it was shelled by nearby troops. Due to the recent increase in military action, Backus's division would no longer conduct operations in the highly dangerous Rouge Maison sector, but Backus noted that the Vailly sector was still considered sufficiently safe. The next day, Backus and a few other drivers attended bomb practice, threw a few explosives, and took pictures. Soon, they would relieve a French ambulance section that had recently lost four men.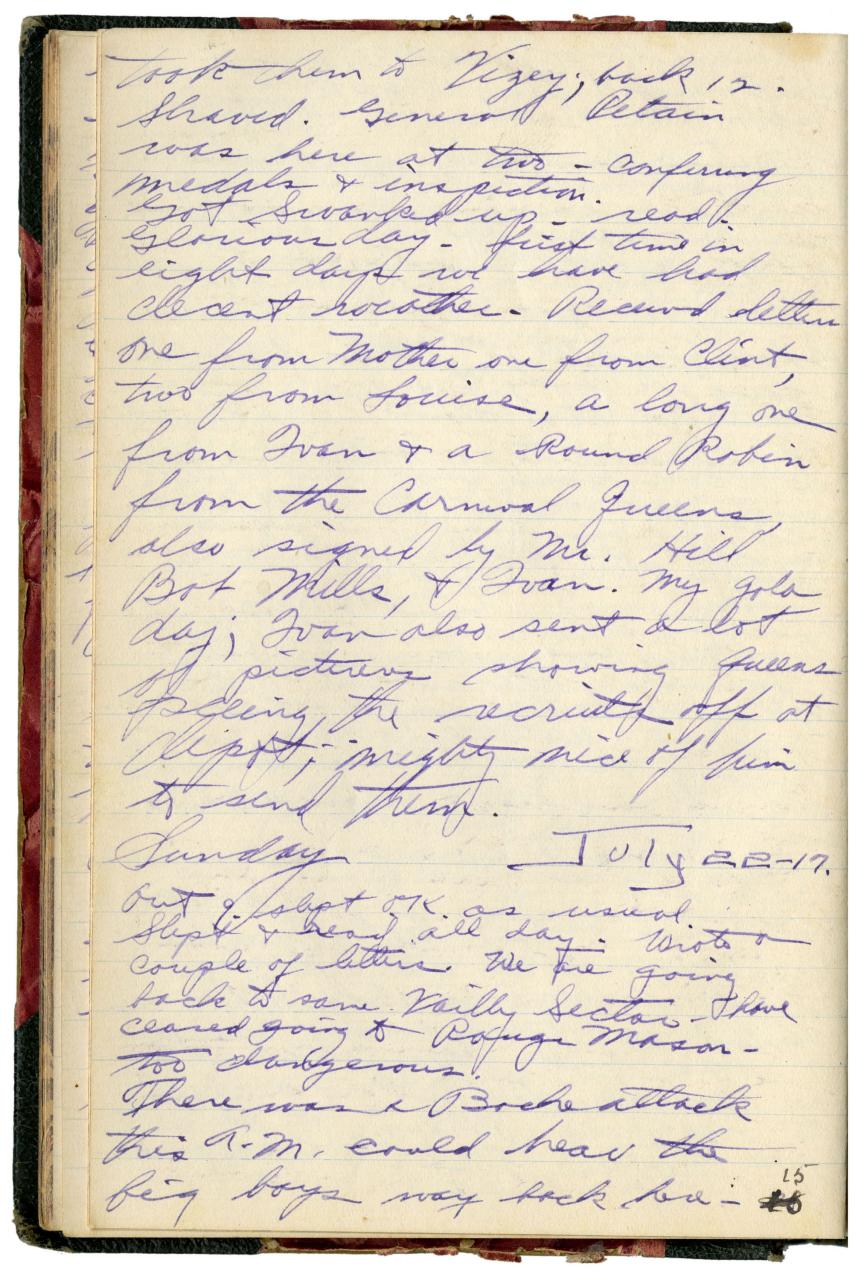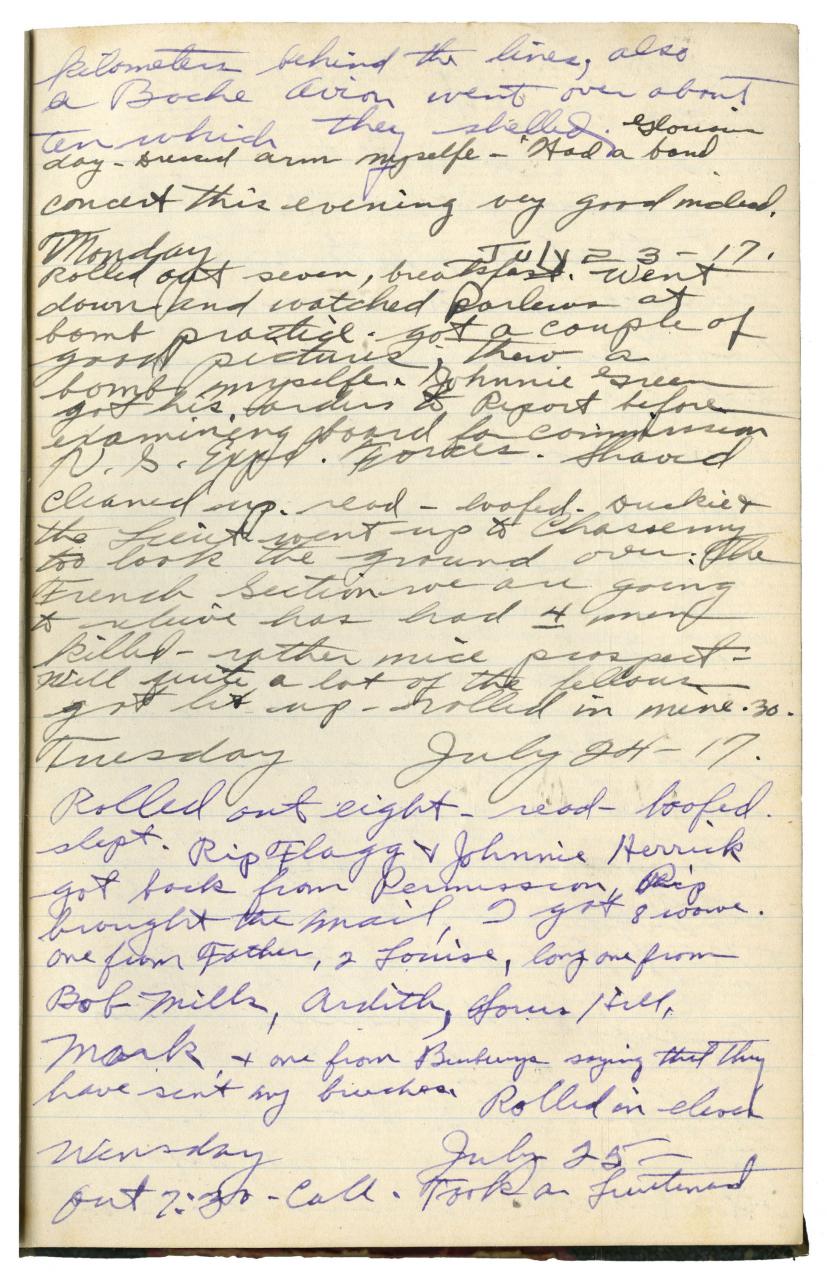 Sunday July 22-17
Out 9. Slept OK. Slept & read all day. Wrote a couple of letters. We are going back to same Vailly Sector. have ceased going to Rouge Mason - too dangerous. There was a Boche attack this a.m. could hear the big boys way back here - 15 kilometers behind the lines, also a Boche avion went over about ten which they shelled. [...]
 
Citation: David Backus Collection. Minnesota Historical Society, St. Paul, Minnesota. [123.D.10.5B]