About
The Minnesota Historical Society preserves and makes available a wide range of materials chronicling Minnesota's history and culture. The goals of the Collections Department are to collect and preserve; provide access and interpretation; and engage in education and outreach. This blog is a tool to share these stories and let people know what is happening in the department.
See Collections Up Close Blog Archive
 Subscribe in a reader
"Shall I say it is wonderful? Yes!" - July 26, 1917

This letter of gratitude was sent from Curtis Sprogue to Mrs. Lowry of the Minneapolis Chapter of the American Red Cross. The Minneapolis Chapter had sent him socks and a vest, which he treasures, as a reminder of the work that women in the United States are doing to support soldiers, as well as the city of Minneapolis. "Shall I say it is wonderful? Yes!" He believed he spoke for many of the American soldiers in France who had received their gifts.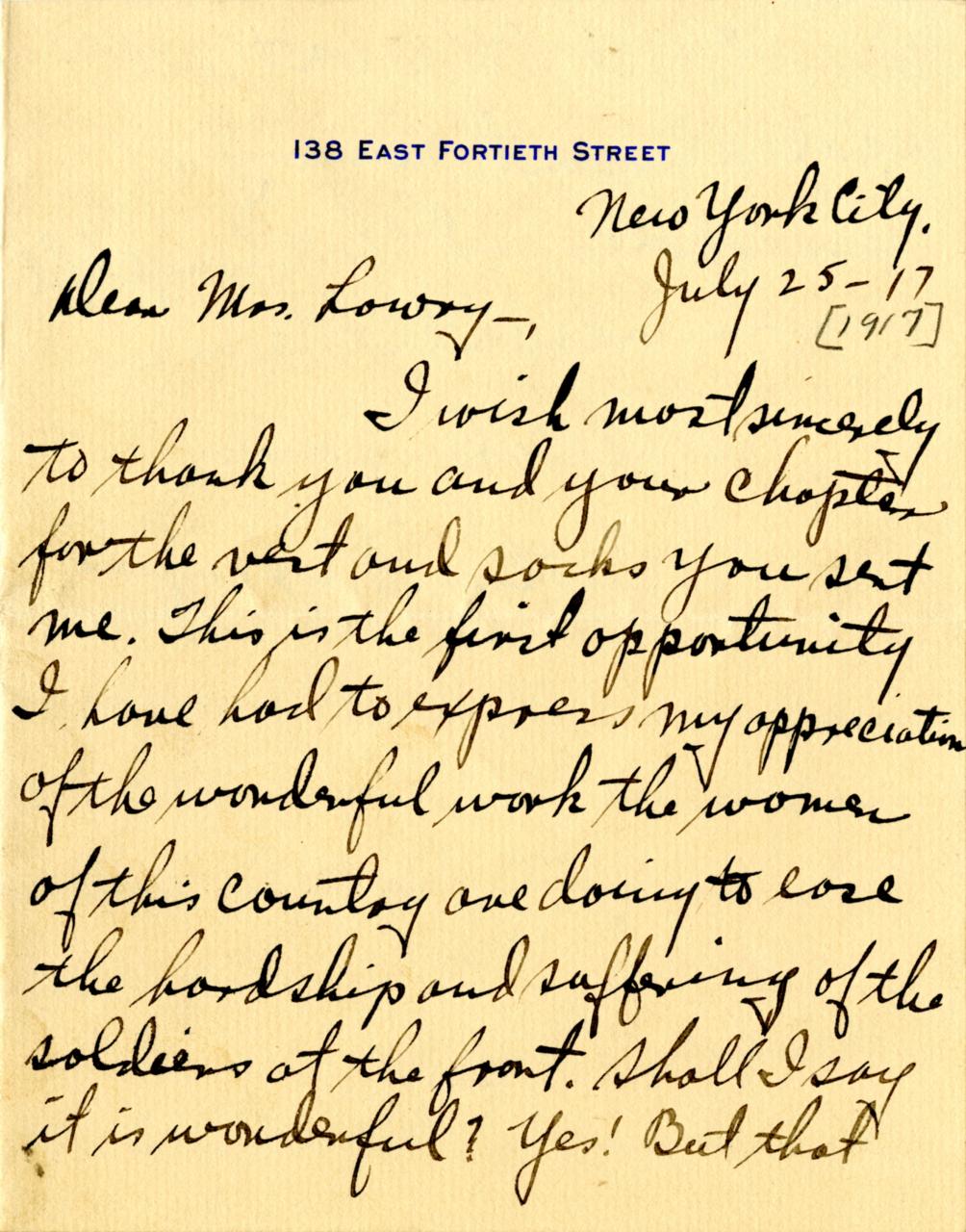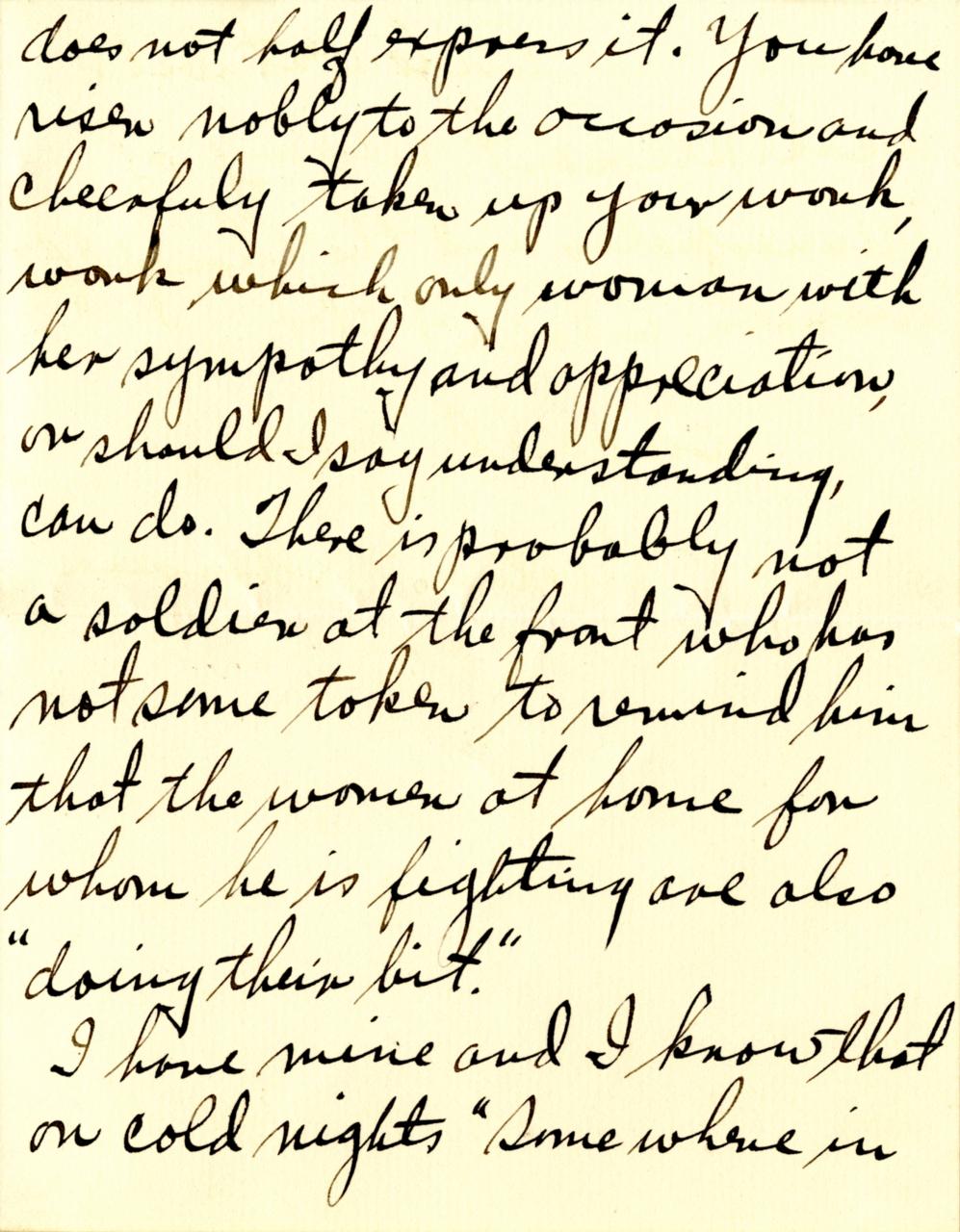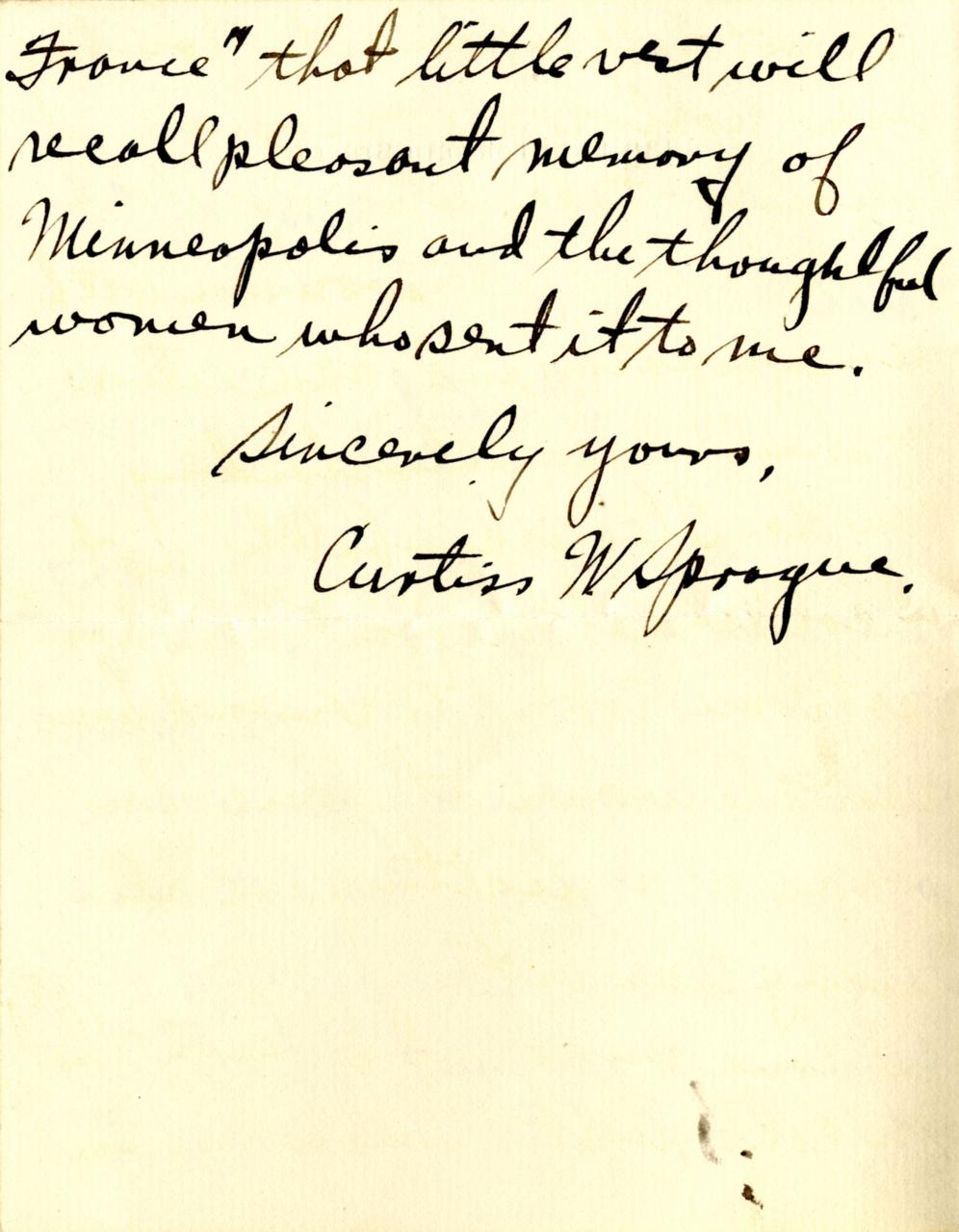 New York City.
July 25-17
Dear Mrs. Lowry-,
I wish most sincerely to thank you and your chapter for the vest and socks you sent me. This is the first opportunity I have had to express my appreciation of the wonderful work the women of this country are doing to ease the hardship and suffering of the soldiers at the front. Shall I say it is wonderful? Yes! But that does not half express it. You have risen nobly to the occasion and cheerfuly taken up your work, work which only woman with her sympathy and appreciation, or should I say understanding, can do. There is probably not a soldier at the front who has not some token to remind him that the women at home for whom he is fighting are also "doing their bit." I have mine and I know that on cold nights "Some where in France" that little vest will recall pleasant memory of Minneapolis and the thoughtful women who sent it to me.
Sincerely yours,
Curtiss W. Sprogue.

Citation: American Red Cross, Northern Division, records, 1915-1921. Minnesota Historical Society, St. Paul, Minnesota. [P781]