About
The Minnesota Historical Society preserves and makes available a wide range of materials chronicling Minnesota's history and culture. The goals of the Collections Department are to collect and preserve; provide access and interpretation; and engage in education and outreach. This blog is a tool to share these stories and let people know what is happening in the department.
See Collections Up Close Blog Archive
 Subscribe in a reader
Backus Receives Disappointing News - August 19, 1917

In a diary entry penned on August 20th, David Backus describes receiving two pieces of disappointing news. In some sense, his day was not all that unfortunate; he was not involved in any military action that day, and he and some friends were able to visit a French Blimp Camp, where Backus took a few pictures. However, Backus also received word that his application to serve in the French Officer's Reserve Corps had been rejected, which surprised him, as he had been accepted to a similar position in the United States. More troublingly, a letter from his mother informed him that both of his brothers had been drawn into the draft. Backus's younger brother, Romayne, and his older brother, Clinton Jr., would both serve in the war.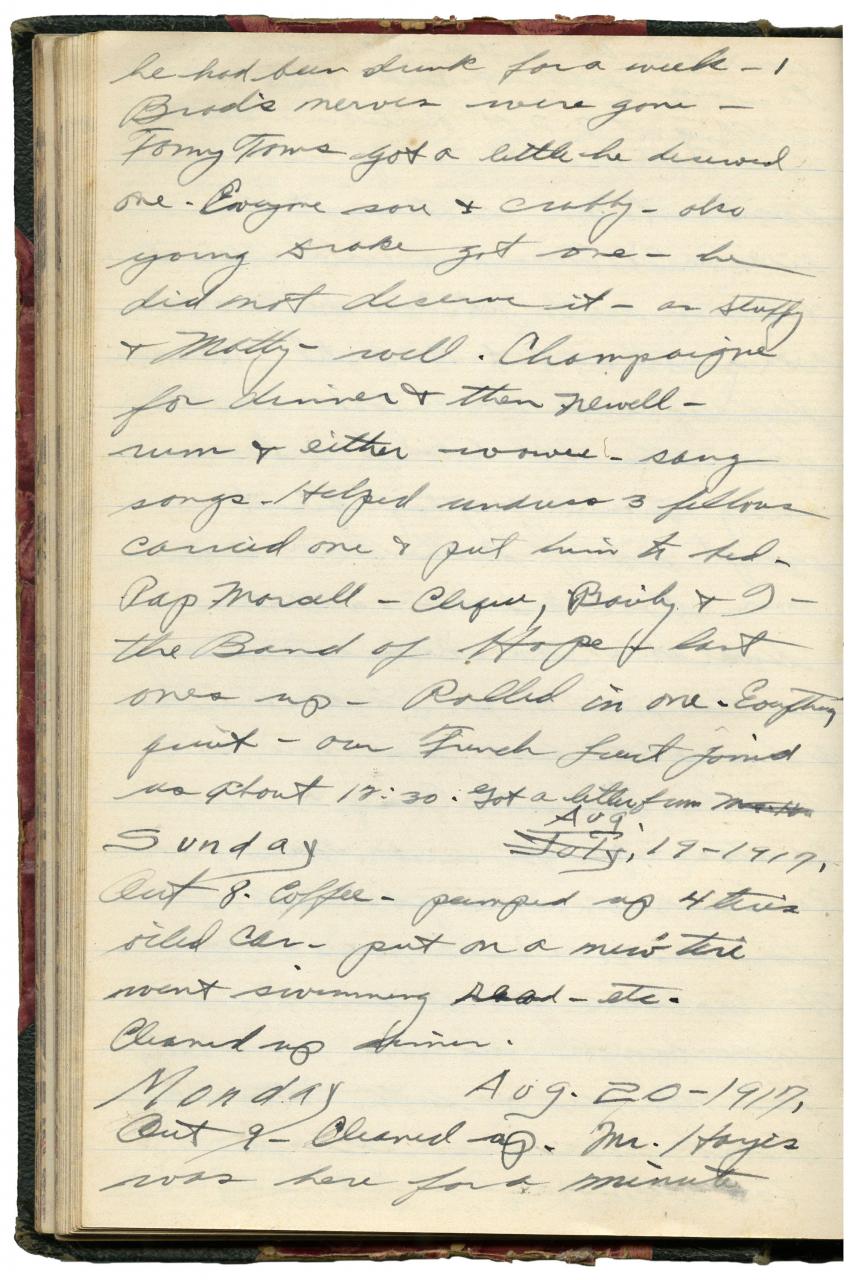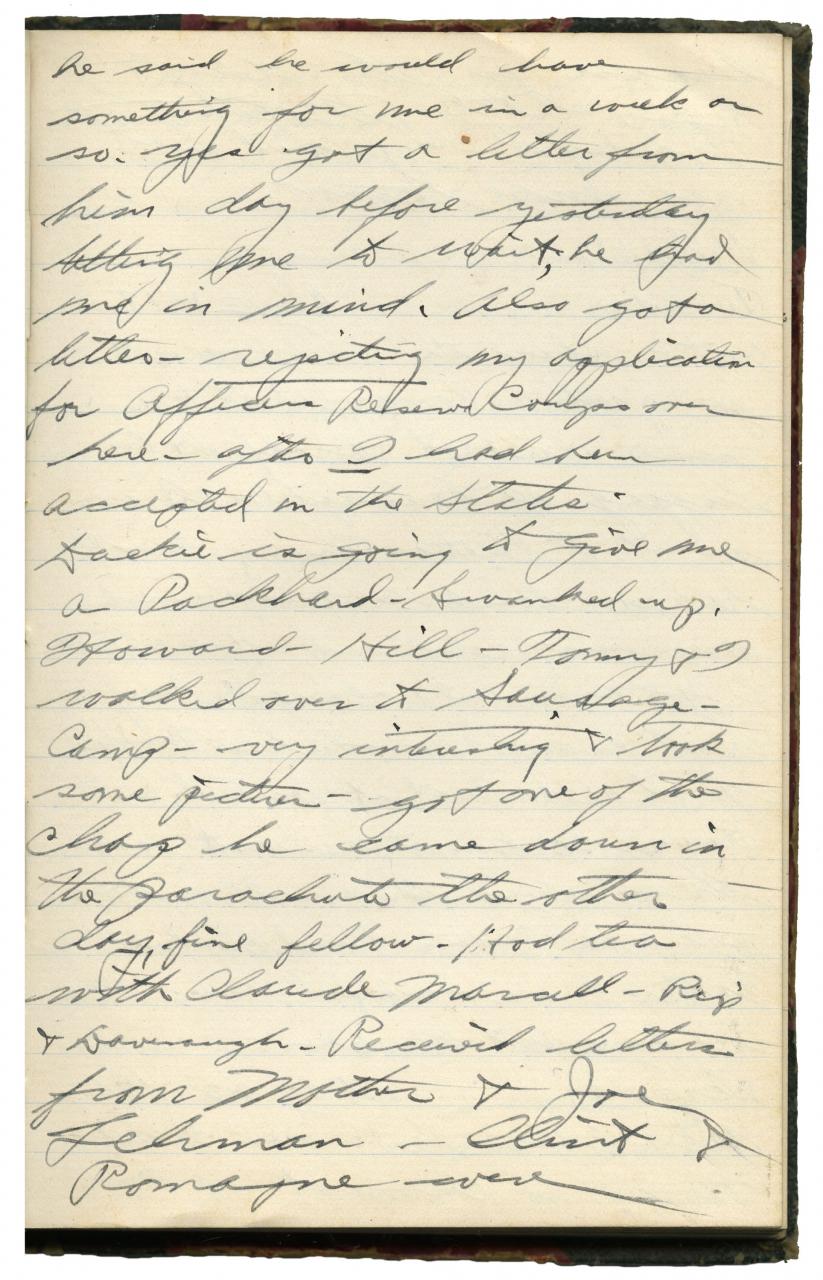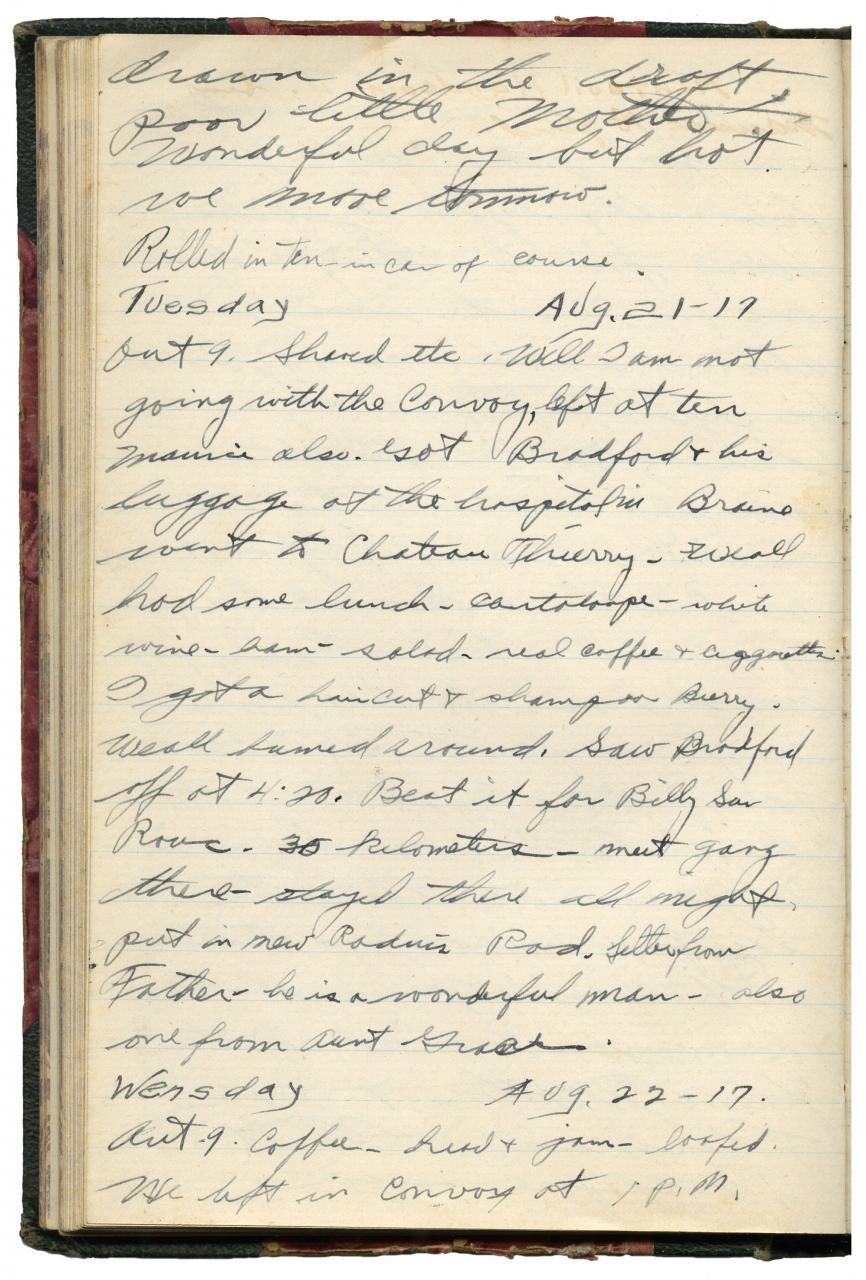 Monday Aug, 20, 1917
Out 9, Cleaned up. Mr. Hayes was here for a minute, he said he would have something for me in a week or so. Yes, got a letter from him day before yesterday telling me to wait, he had me in mind. Also, got a letter rejecting my application for Officers Reserve Corps over here, after I had been accepted in the States. [...] Howard, Hill, Tommy & I walked over to Sausage Camp, very interesting & took some pictures, got one of the chap he came down in the parachots [sic] the other day, fine fellow. [...] Received letters from Mother & Joe [Lehman]. Clint & Romayne were drawn in the draft. poor little Mother. [...]
Citation: David Backus Collection. Minnesota Historical Society, St. Paul, Minnesota. 123.D.10.6F