About
The Minnesota Historical Society preserves and makes available a wide range of materials chronicling Minnesota's history and culture. The goals of the Collections Department are to collect and preserve; provide access and interpretation; and engage in education and outreach. This blog is a tool to share these stories and let people know what is happening in the department.
See Collections Up Close Blog Archive
 Subscribe in a reader
David Backus Runs Errands in Paris

Back in Paris after the most recent French offensive, David Backus took advantage of the opportunity to run a few errands. In addition to visiting a bank and a fine clothes shop, Backus bid farewell to the distinguished 25-year-old captain of the 51st Highlanders, who would travel to "the big show" at Ypres. What Backus called the "big show" was in fact the Third Battle of Ypres, or the Battle of Passchendaele, one of the deadliest military engagements of the First World War. Additionally, David Backus's August 24th diary entry lends the impression that his days as an ambulance driver were numbered. He reported travelling to the U.S. Aviation Headquarters, where he qualified for the U.S. Army's physical exam and filled out an application to become a pilot. And when he visited the American Red Cross Headquarters at Place de la Concorde, Backus received a letter of recommendation from Mr. Harjes, which would, ideally, secure him a place as a pilot in the First World War.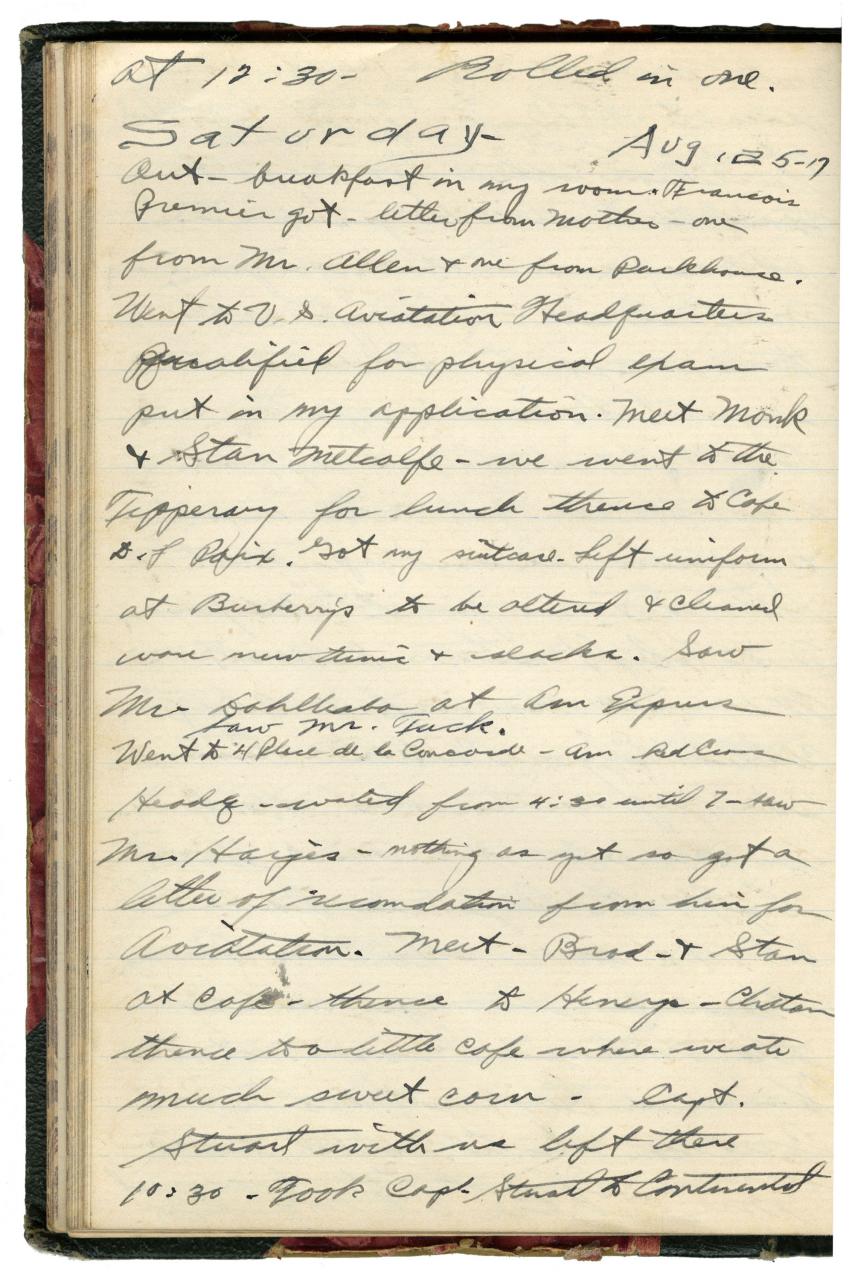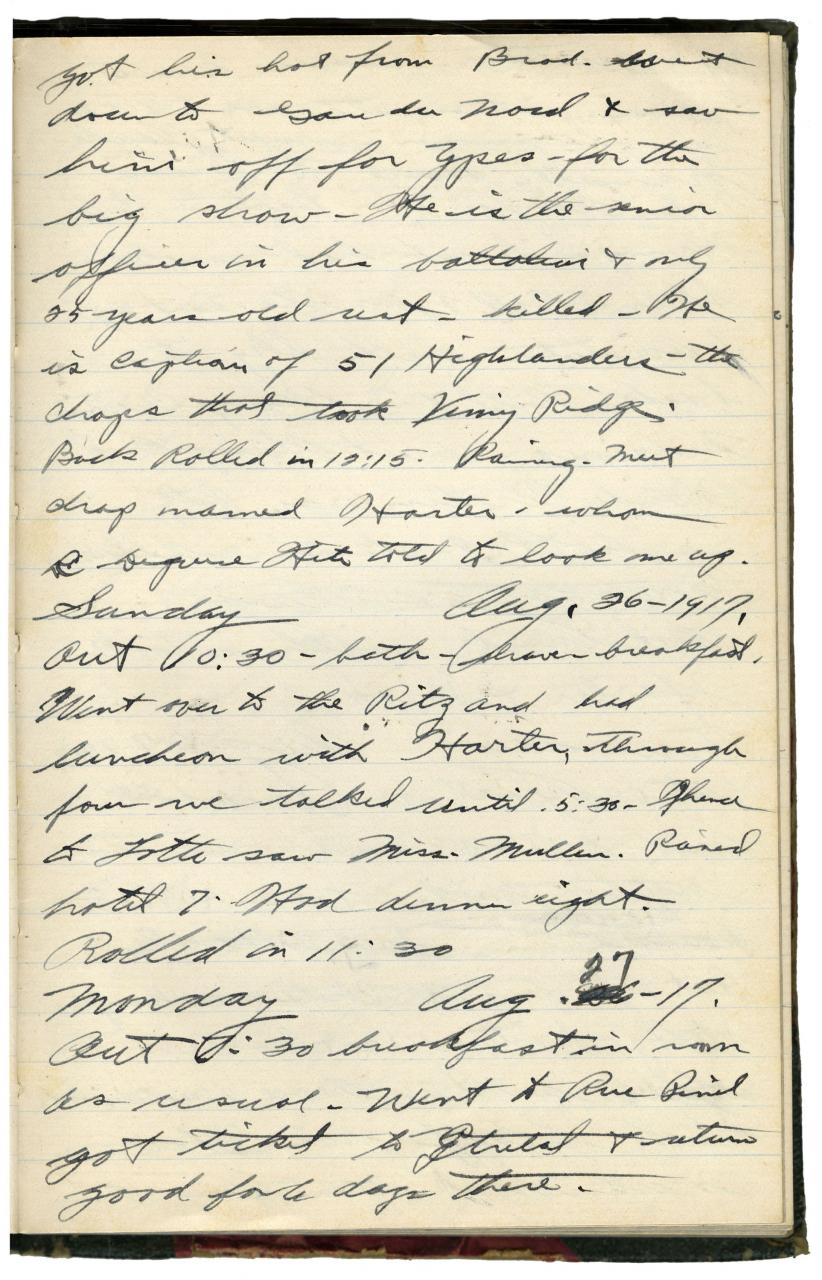 Saturday, Aug. 25, 17
[...] Went to U.S. Aviation Headquarters. Qualified for physical exam put in my application. Meet Mark & Stan Metcalfe, we went to the tipperary for lunch thence to Cafe. [...] Saw Mr. Harjes, nothing as yet so got a letter of recomdation [sic] from him for Aviatation [sic]. [...] Took Capt. Steward to Continental, got his hat from Brad. Went down to Gau du Nord & saw him off for Ypres for the big show. He is the senior officer in his battalion & only 25 years old [...] He is captain of 51st Highlanders, the chaps that took Vimy Ridge. [...]

Citation: David Backus Collection. Minnesota Historical Society, St. Paul, Minnesota. 123.D.10.6F