About
The Minnesota Historical Society preserves and makes available a wide range of materials chronicling Minnesota's history and culture. The goals of the Collections Department are to collect and preserve; provide access and interpretation; and engage in education and outreach. This blog is a tool to share these stories and let people know what is happening in the department.
See Collections Up Close Blog Archive
 Subscribe in a reader
The Minneapolis Journal Reports on State Fair Red Cross Demonstrations

A September 2nd article in the Minneapolis Journal described Red Cross First Aid demonstrations, which would be held at the Minnesota State Fair that very week. Each day, at the Women's Building from 9 am to 6 pm, members of the public could watch a variety of demonstrations, most of which were more relevant to daily accidents than wartime casualties. Topics included the treatment of dog and snake bites, resuscitation from drowning, application of bandages, treatment of burns, and improvisation of stretchers. Often, these demonstrations employed everyday objects such as newspapers, blankets, and even matchboxes, in order to mimic the resources available to ordinary citizens. Each demonstration featured two Red Cross nurses, which were recruited from six local Minneapolis hospitals, and a doctor's assistant recruited from the Boy Scouts of America. The man in charge of these demonstrations was Mr. G. R. G. Fisher, a former member of the British Army Medical Corps who had served in their Egypt and Sudan campaigns. He viewed First Aid as a national necessity, even outside of wartime, and he brought this philosophy to the St. Paul area.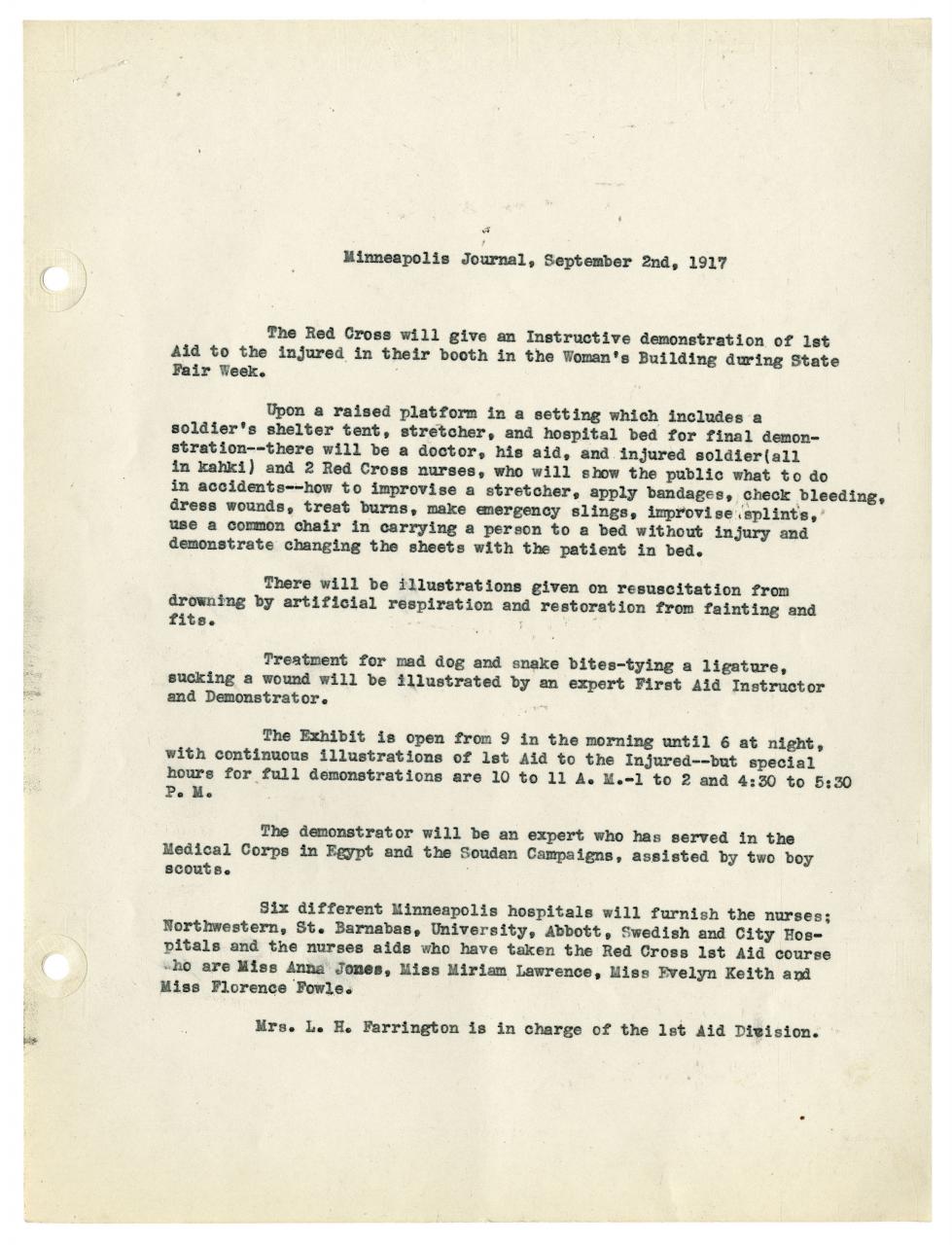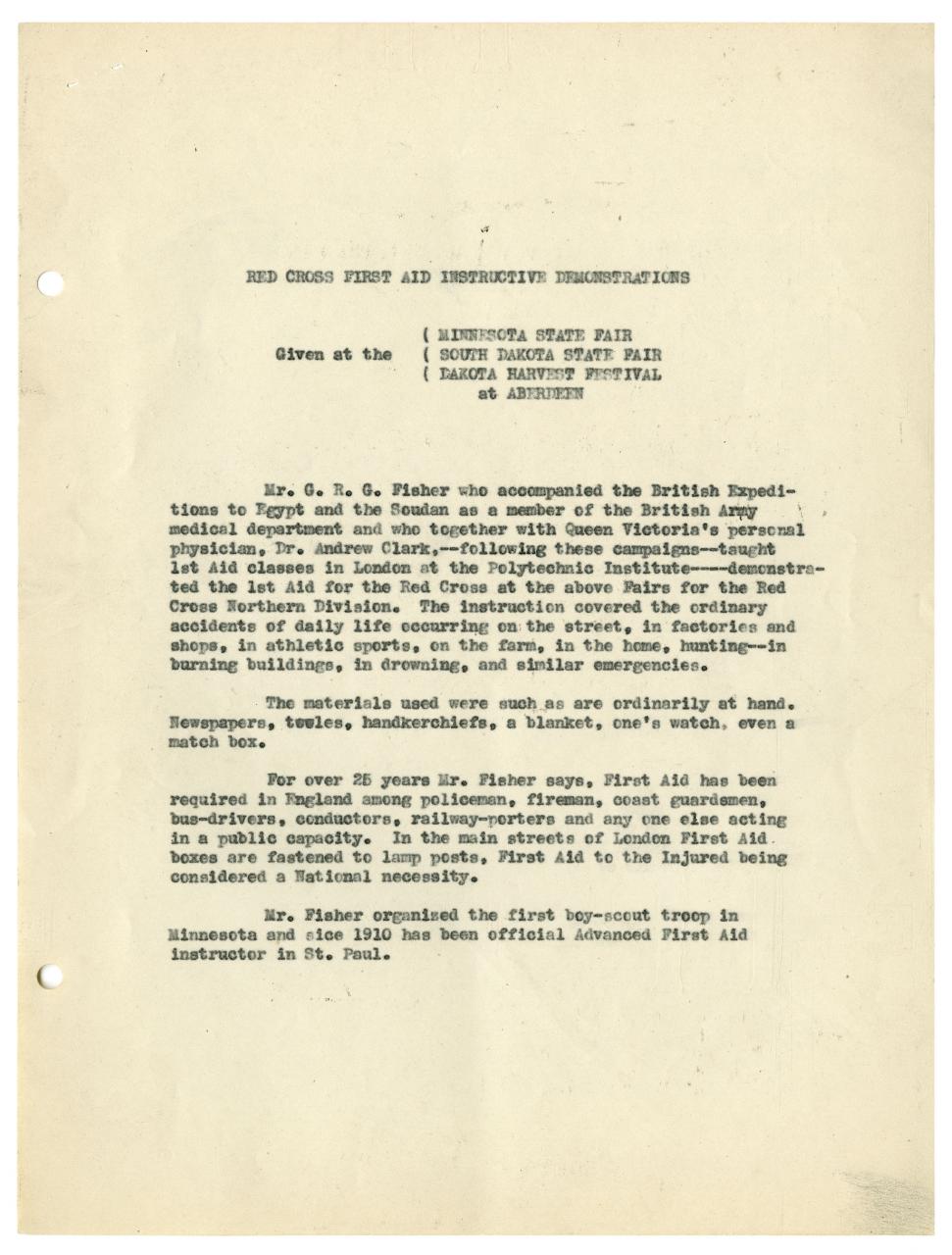 Minneapolis Journal, September 2nd, 1917
The Red Cross will give an instructive demonstration of 1st Aid to the injured in their booth in the Woman's Building during State Fair Week. Upon a raised platform in a setting which includes a soldier's shelter tent, stretcher, and hospital bed for final demonstration--there will be a doctor, his aid, and injured soldier (all in kahki) [sic] and 2 Red Cross nurses, who will show the public what to do in accidents--how to improvise a stretcher, apply bandages, check bleeding, dress wounds, treat burns, make emergency slings, improvise splints, use a common chair in carrying a person to a bed without injury and demonstrating changing the sheets with a patient in bed. [...]

Citation: American Red Cross, Northern Division, records, 1915-1921. Minnesota Historical Society, St. Paul, Minnesota. P781