About
The Minnesota Historical Society preserves and makes available a wide range of materials chronicling Minnesota's history and culture. The goals of the Collections Department are to collect and preserve; provide access and interpretation; and engage in education and outreach. This blog is a tool to share these stories and let people know what is happening in the department.
See Collections Up Close Blog Archive
 Subscribe in a reader
Inventory and Financial Statement for University of Minnesota Base Hospital no. 26

During World War I, the University of Minnesota and the Mayo Clinic were responsible for the operation of Red Cross Base Hospital No. 26. Though the hospital was technically inaugurated in mid-December of 1917, its officials worked to document detailed inventories and financial statements well into September. On the sixth of that month, the hospital's Purchasing Officer sent a financial statement and a lengthy inventory to a Mr. E. C. Gale at the Security Building of St. Paul, Minnesota. The enclosed inventory was forty-six pages long, and it included laboratory and kitchen equipment, office supplies, and hospital furniture. Also included was a lengthy list of medicine and antiseptics, which lists 60 tubes of cocaine and 3 bottles of heroine. Including donations, the value of all equipment and supplies was calculated to be $49,473.57. Of that sum, $32,345.59 was spent by the Purchasing Officer of the University of Minnesota, while the Minneapolis, St. Paul, and Rochester branches of the American Red Cross contributed an additional $9,000.
[Background information on the hospital, such as its inauguration date, may be found here and in the accompanying document.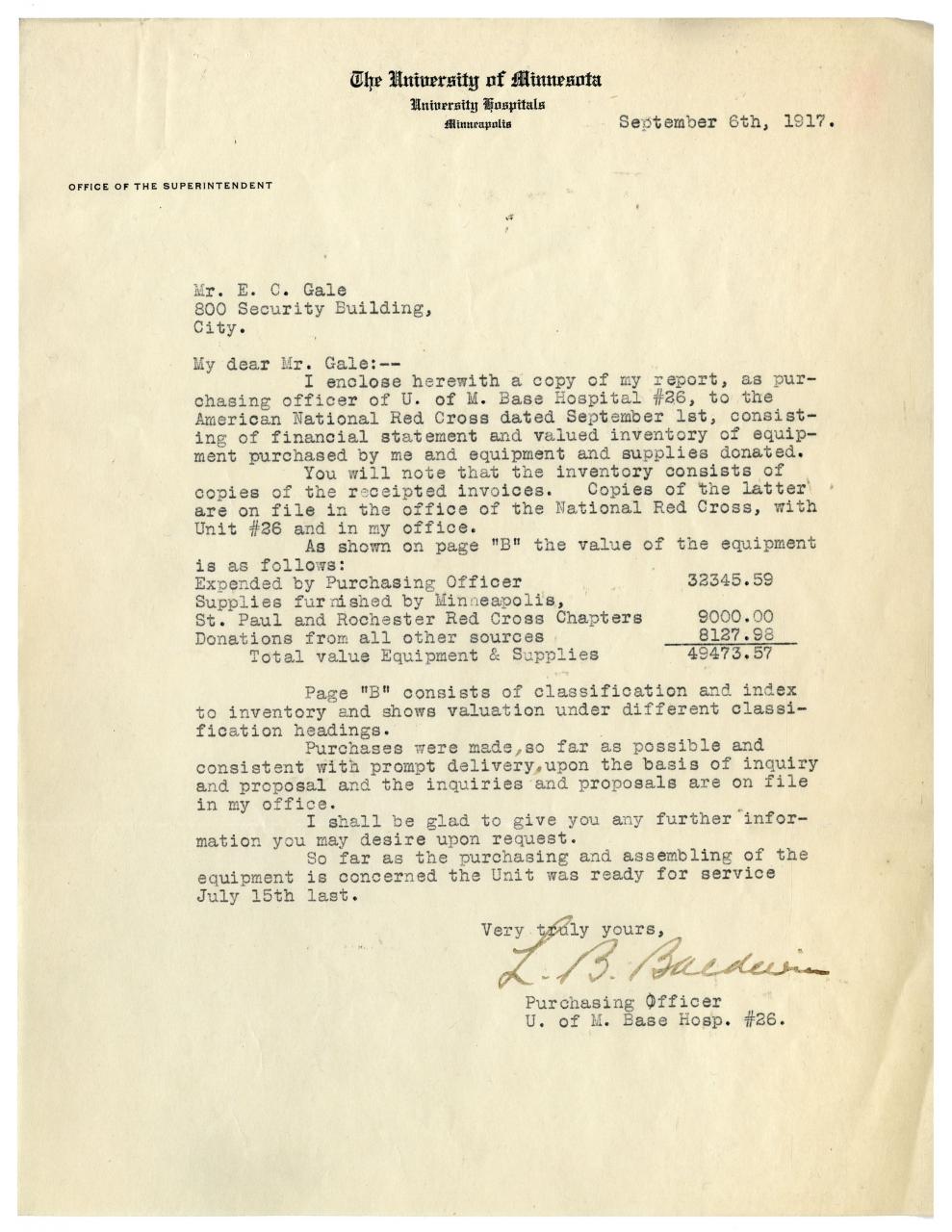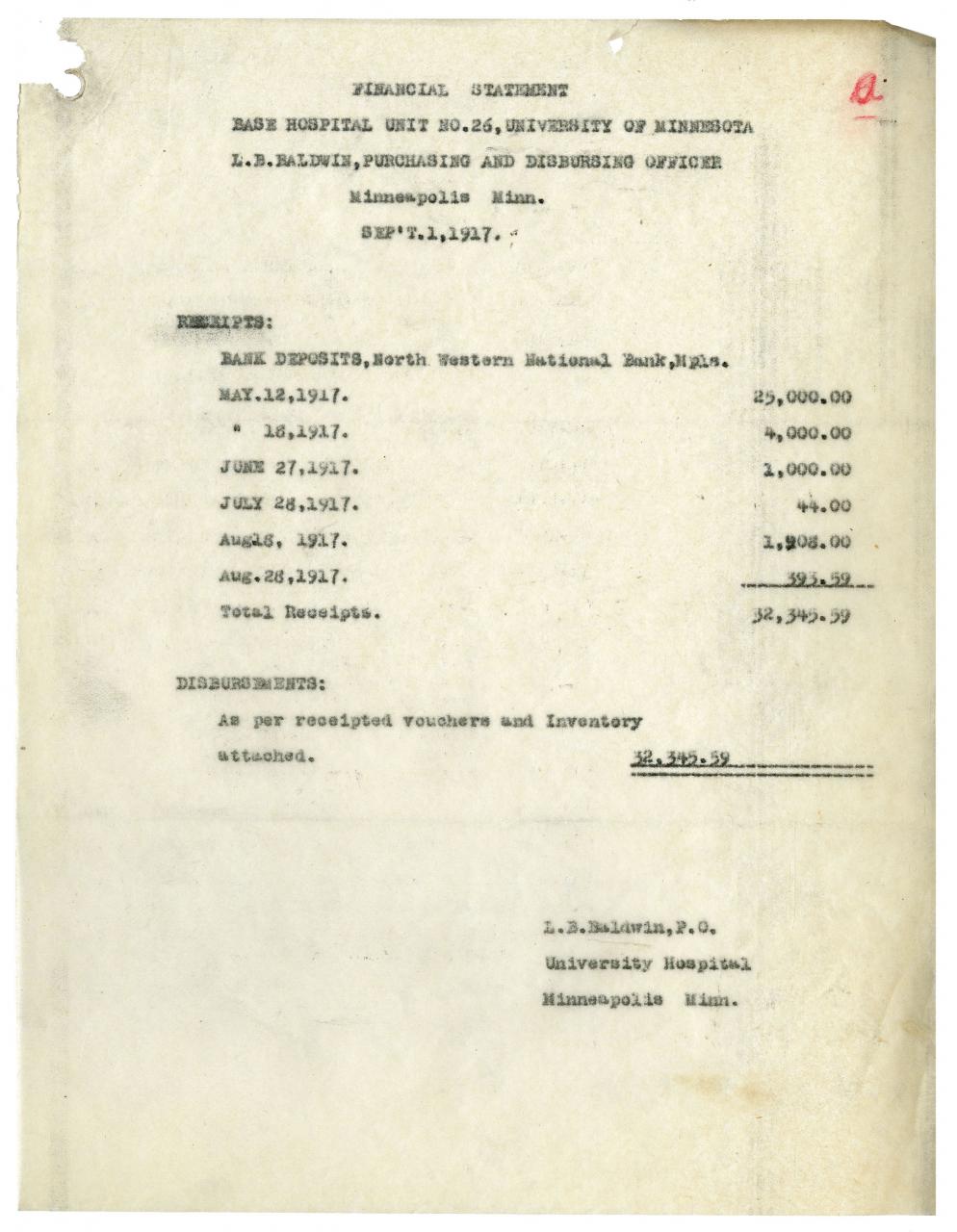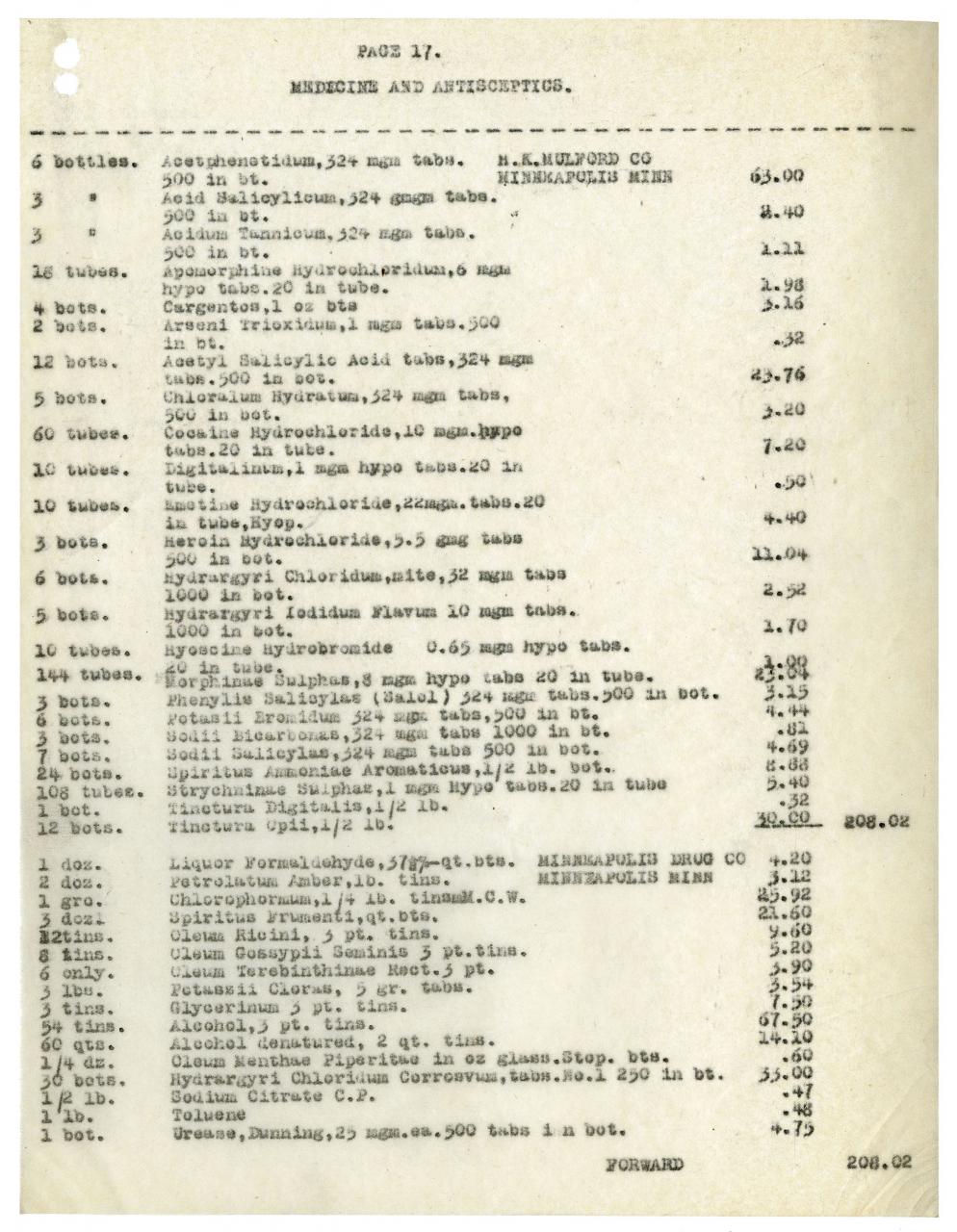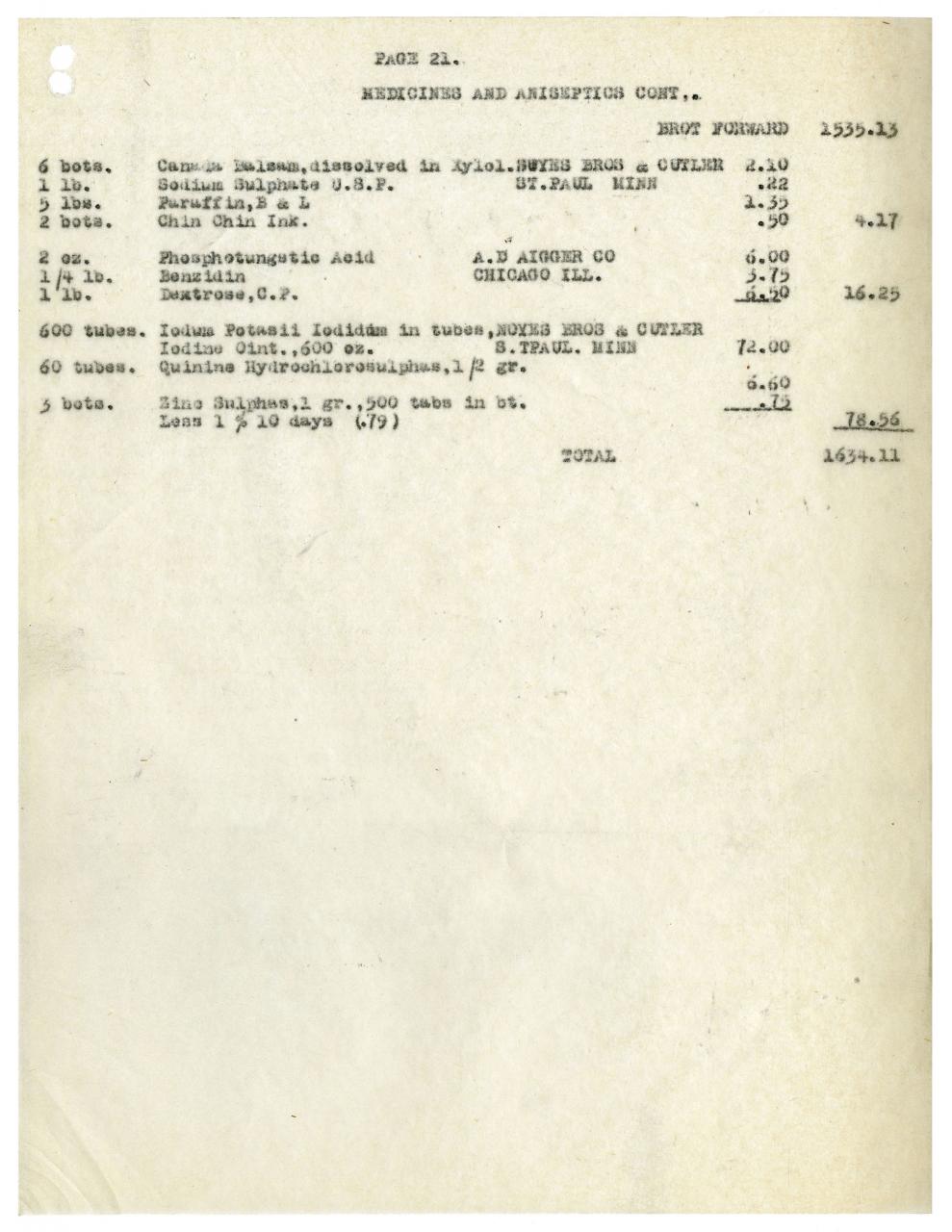 September 6, 1917
Mr. E.C. Gale
800 Security Building,
City.
My dear Mr. Gale:--
I enclose herewith a copy of my report, as purchasing officer of U. of M. Base Hospital #26, to the American National Red Cross dated September 1st, consisting of financial statement and valued inventory of equipment purchased by me and equipment and supplies donated. [...] I shall be glad to give you any further information you may desire upon request. So far as the purchasing and assembling of th equipment is concerned the Unit was ready for service July 15th last. [...]

Citation: University of Minnesota Base Hospital Committee records, 1917-1918. Minnesota Historical Society, St. Paul, Minnesota. [P2173]