About
The Minnesota Historical Society preserves and makes available a wide range of materials chronicling Minnesota's history and culture. The goals of the Collections Department are to collect and preserve; provide access and interpretation; and engage in education and outreach. This blog is a tool to share these stories and let people know what is happening in the department.
See Collections Up Close Blog Archive
 Subscribe in a reader
Shell Holes and Sea Sickness: William W. Dean Crosses the Atlantic

As William W. Dean's journey across the Atlantic on the RMS Carmania continued, he described the other boats in their convoy, including one with many visible repairs from shell holes. Tensions on the ship are began to mount as the convoy neared more dangerous areas on the sea, and the constant worry about the threat of torpedoes inspired extreme caution for the submarine watch.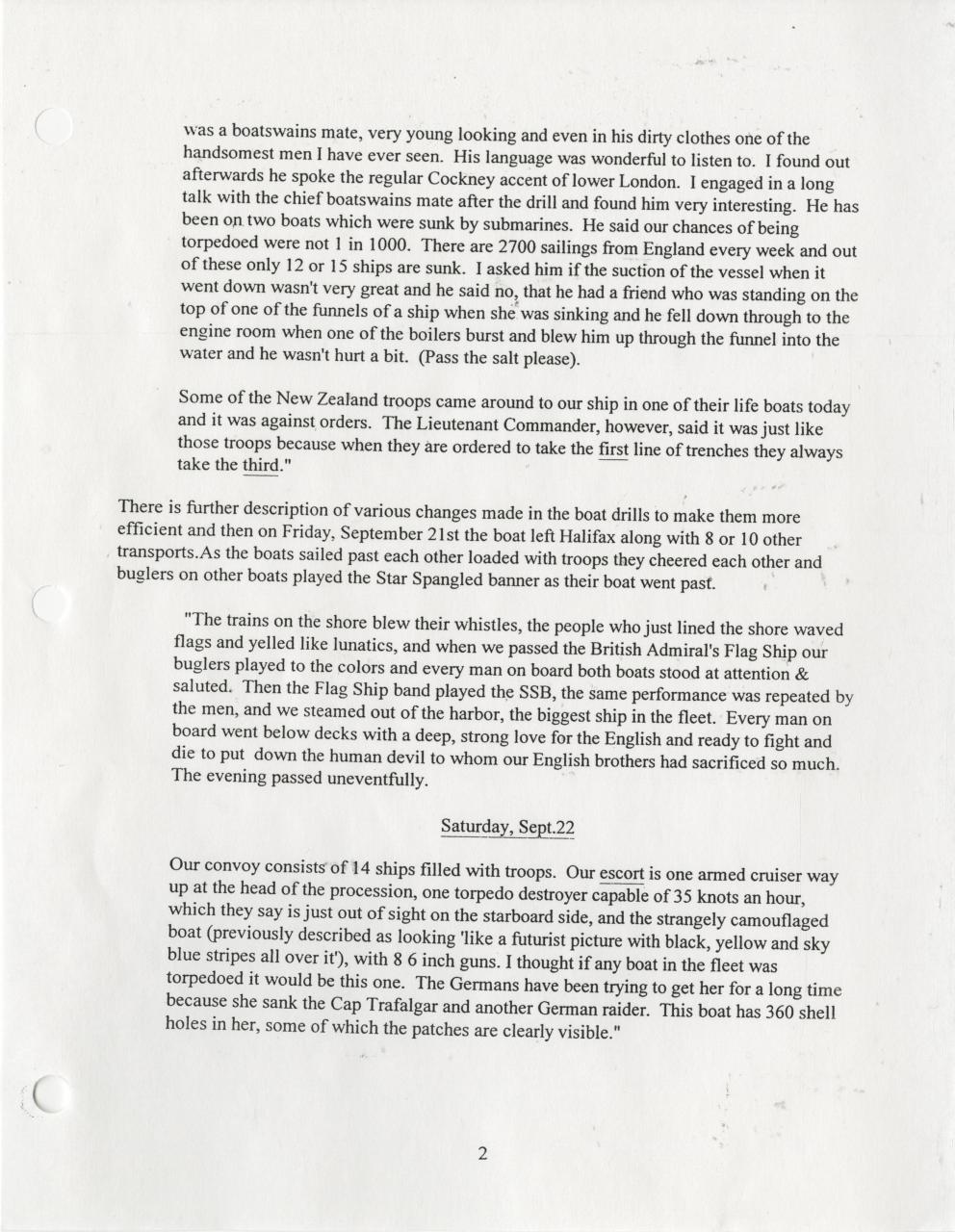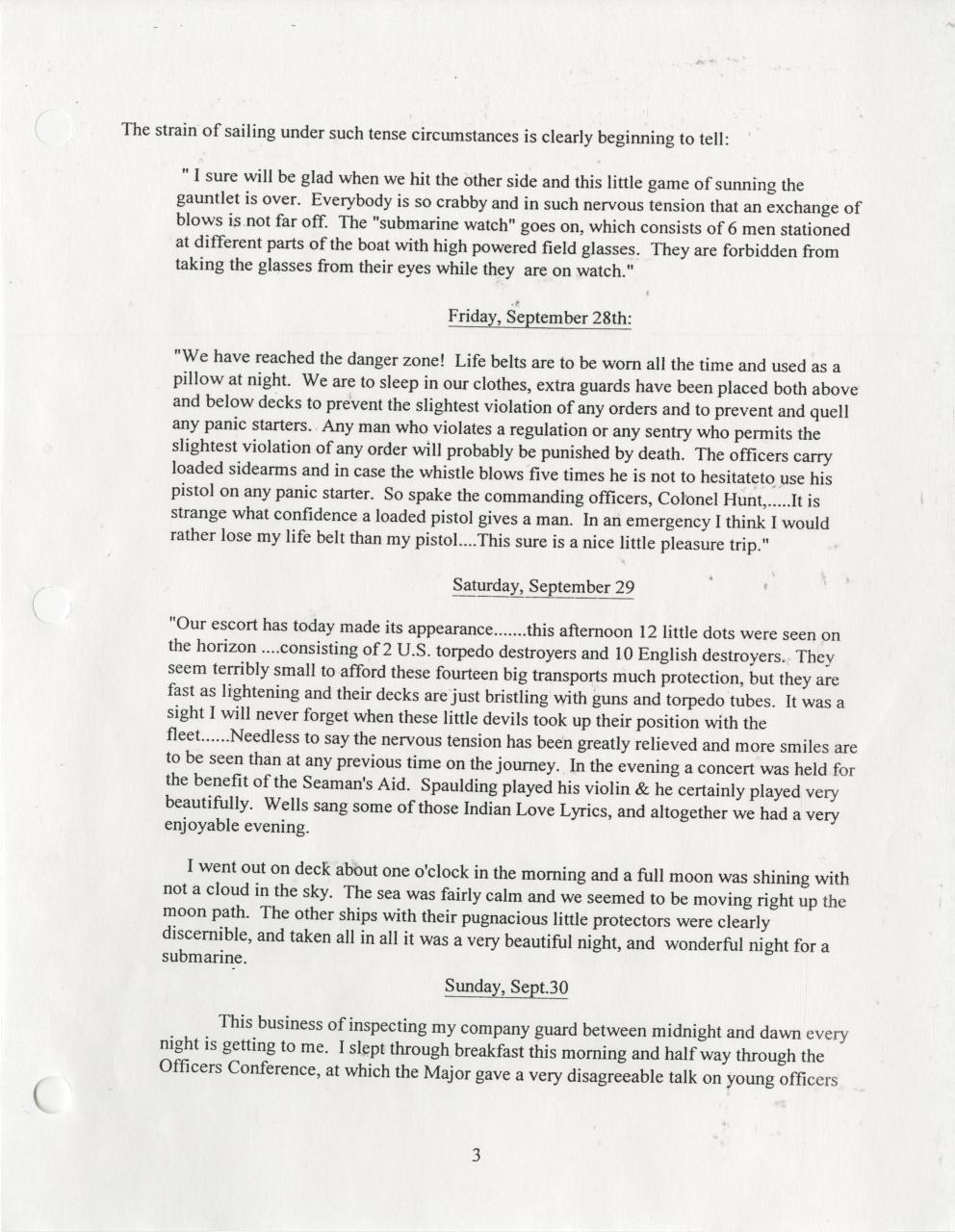 Our convoy consists of 14 ships filled with troops. Our escort is one armed cruiser way up at the head of the procession, one torpedo destroyer capable of 35 knots an hour, which they say is just out of sight on the starboard side, and the strangely camouflaged boat (previously described as looking 'like a futurist picture with black, yellow, and sky blue stripes all over it'), with 8 6 inch guns. I thought if any boat in the fleet was torpedoed it would be this one. The Germans have been trying to get her for a long time because she sank the Cap Trafalgar and another German raider. This boat had 360 shell holes in her, some of which the patches are clearly visible. [...] I sure will be glad when we hit the other side and this little game of sunning ["running"?] the gauntlet is over. Everybody is so crabby and in such nervous tension that an exchange of blows is not far off. The "submarine watch" goes on, which consists of 6 men stationed at different parts of the boat with high powered field glasses, They are forbidden from taking the glasses from their eyes while they are on watch.
Citation: William Blake Dean and Family. Papers. Minnesota Historical Society, St. Paul, Minnesota. P1444 Box 3